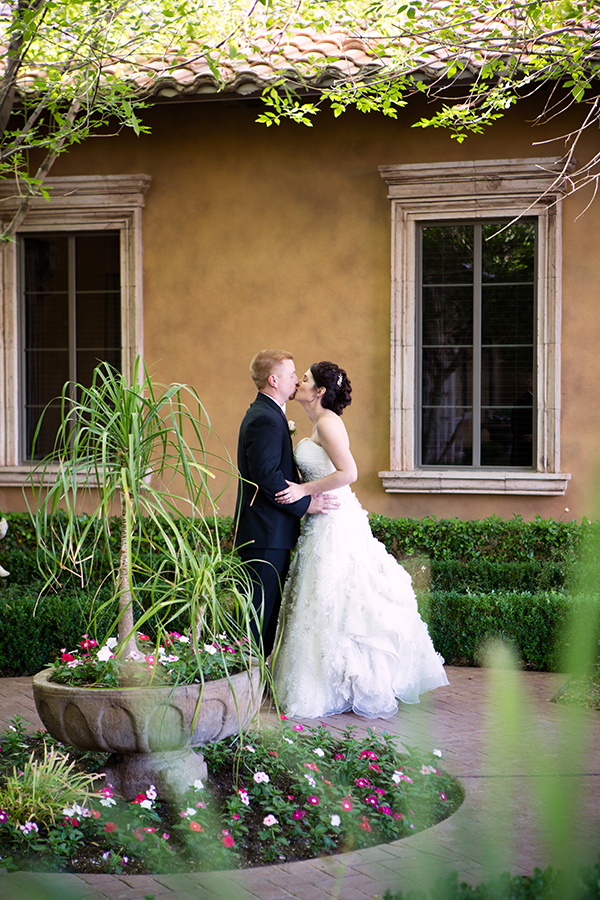 As guests arrived at Villa Siena May 11, 2014, they were asked to write words of wisdom on suitcase tags that were placed in a suitcase for the Suzy and Dennis to enjoy at a later date. At the welcome table, framed pictures of family member's weddings reminded everyone of the strength and commitment of love that Suzy and Dennis would be entering into.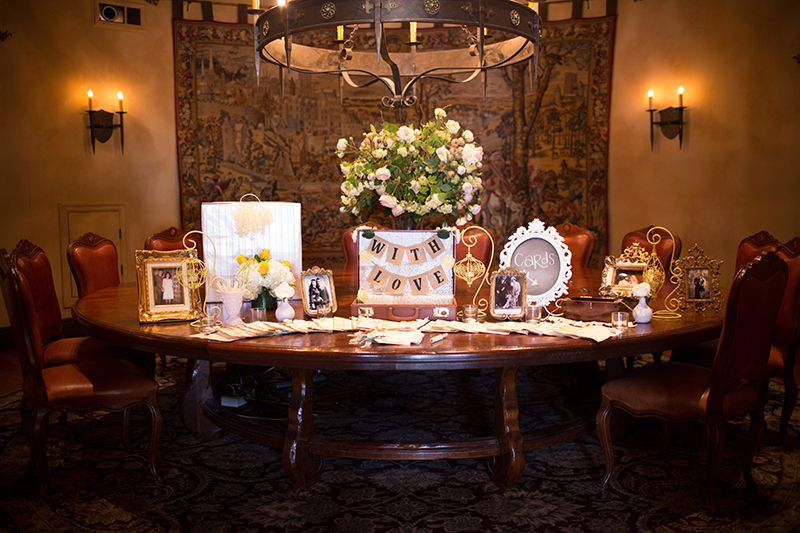 When Suzy made her grand entrance, all eyes were on her. She was dressed in a strapless gown with rouching across the bust flowing into a ruffled lace floral pattern throughout. The bride carried a bouquet of all white roses while a cathedral length veil flowed behind her. Her bridesmaids were summery in yellow dresses with a single shoulder strap and empire waists. The overall feeling was soft and airy.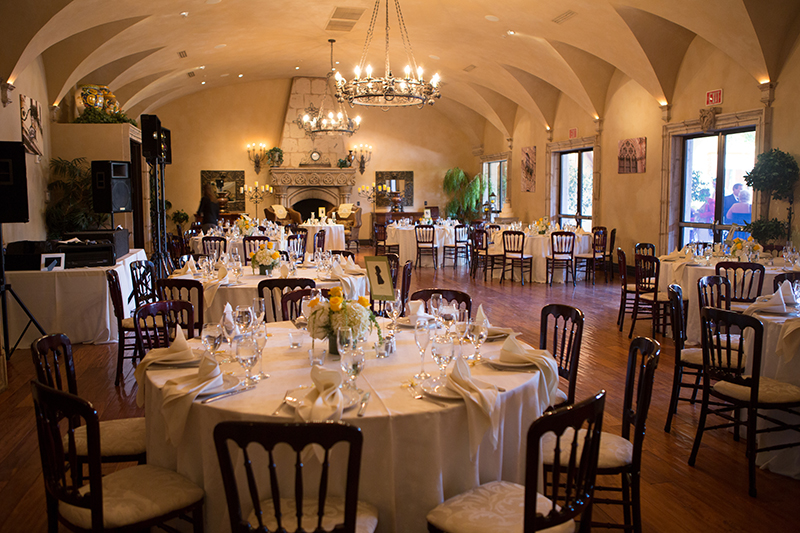 The groomsmen wore traditional black tuxedos with black bowties. Dennis chose a black tuxedo with white vest and bowtie for the occasion.
Fan shaped programs were given to guests as they were seated for the ceremony. After the ceremony, guests adjourned for an intimate reception.
Weezer's Prettiest Girl in the Whole Wide World was chosen for the couple's first dance followed by I Wish You Love by Rod Stewart for the father/daughter son and Never Alone by Jim Brickman and Lady Antebellum.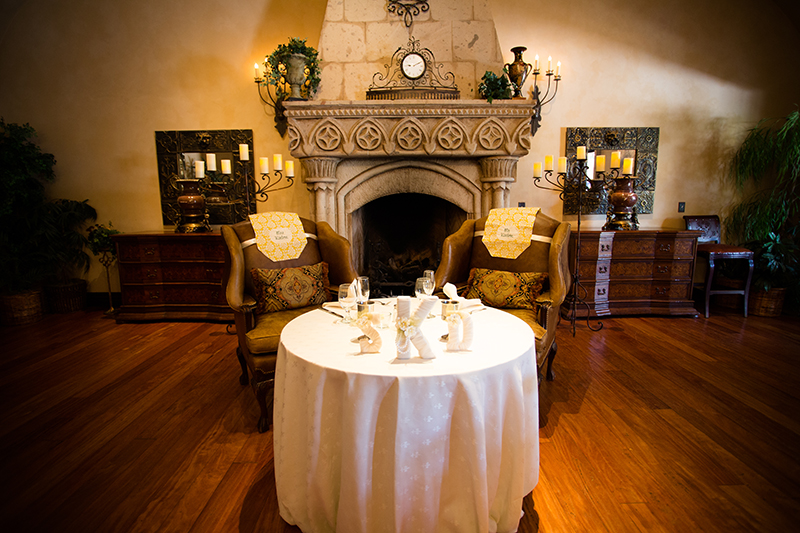 After dinner there were a number of speeches that gave tribute to the couple as individuals and as a couple.
The wedding cake boasted three tiers of white frosting with cream-colored ribbon, white piping and white flowers. A Just Married sign topped the cake. Favors were yellow lollipops with 'thank you' tags.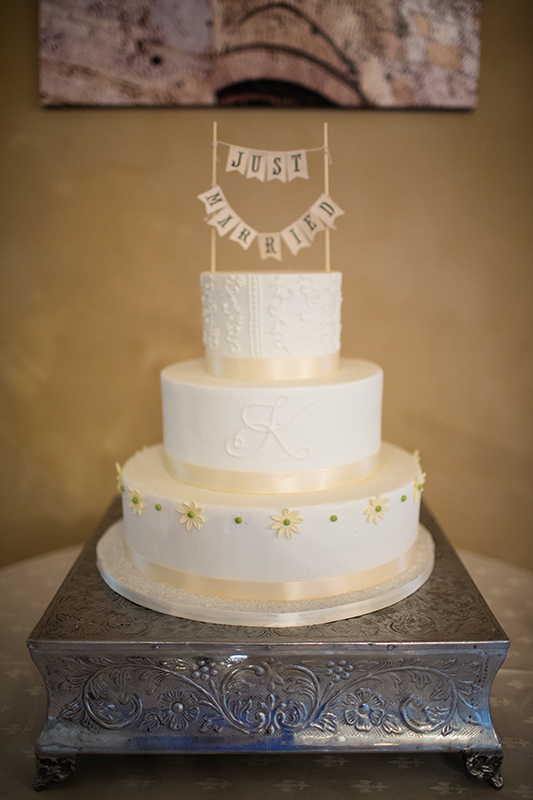 Congratulations Suzy and Dennis. May the words of wisdom left by your guests bring you even greater happiness and love than you have already achieved. We wish you the best.
Photography by: Ryan Young Fotografie
To view more photos from this wedding, please visit our Facebook or view our Photostream!