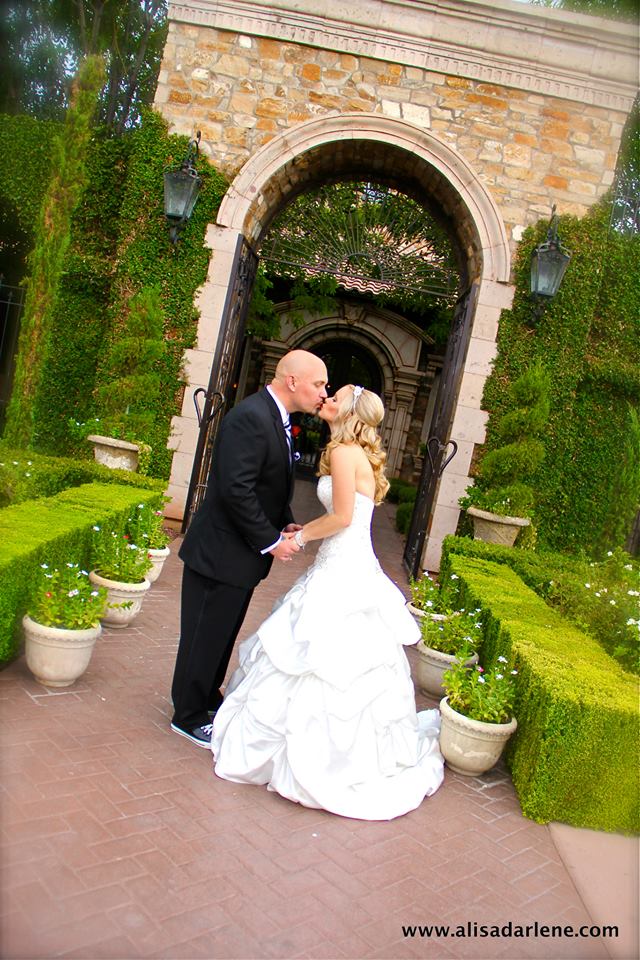 Kristi and Kyle infused their wedding day with their fun and vivacious spirits. Married July 25, 2014 the couple met five years prior at the Rainforest Café where they both worked.
Kristi chose a gown with fitted bodice and pin-tucked skirt. Her shoes were silver with crystals and beading on the heel. On the soles of the shoes, "I Do" sparkled in crystals, while on the outside edges of Kyle's black patent sneakers "Me Too" shone. For the occasion, Kyle wore a black tuxedo with striped tie and red rose boutonnière. The bridesmaids wore floor-length black strapless dresses.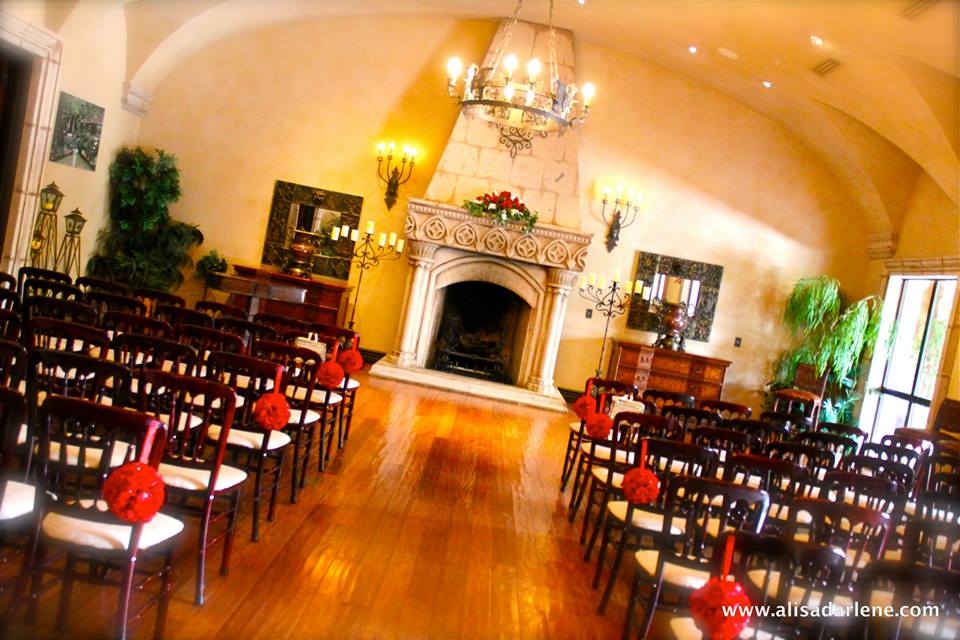 During the ceremony, the couple chose to be indoors, out of the hot Arizona sun. Red rose flower balls hung from the aisle chairs. The altar was decorated with a red rose bouquet.
During the ceremony the couple exchanged heartfelt vows. Afterwards at the reception, the maid of honor said she could see how meaningful and true the love was between the couple. The best man was excited to share so many future memories with the couple.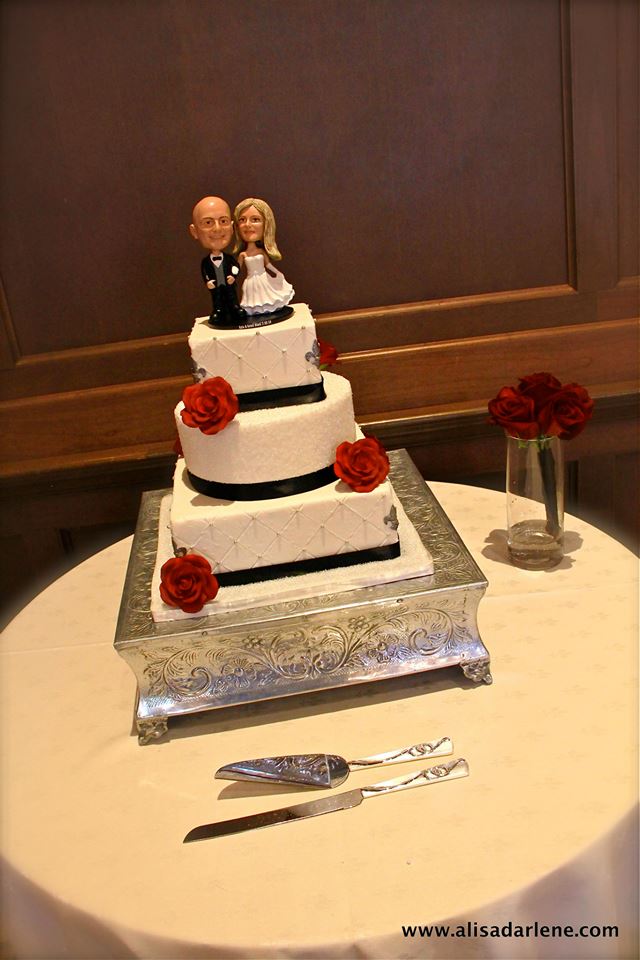 For the first dance, a piano arrangement of Then by Brad Paisley played. After dinner an anniversary game was played to find out who had been together the longest. Turns out it was the couple's grandparents who had been together for 61 years. The grandmother's advice to the newlyweds was "never go to bed mad and just love each other." The grandfather chimed in "ditto."
The couple's wedding cake had three tiers with a harlequin design with fresh red roses and black satin wrapping each tier. On top sat two caricature bobbleheads of the couple.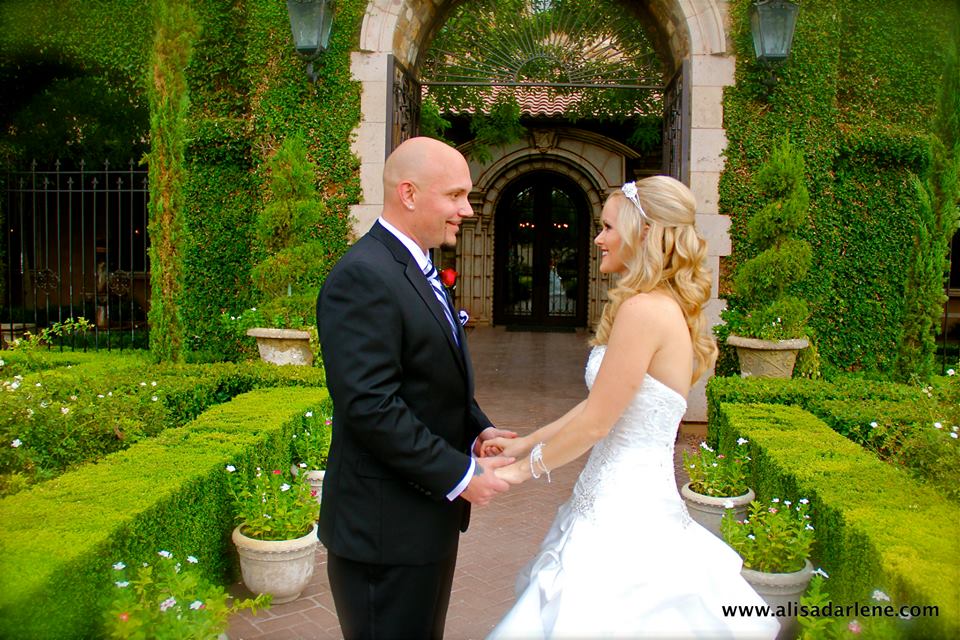 Favors were matches with custom printing along with black, red and white M&Ms, which were customized with the couple's name and date.
Congratulations Kristi and Kyle. May you remember that sometimes saying 'ditto' is all that needs to be said. We wish you the best and hope your lives are filled with light.
Photography by: Alisa Darlene Photography
To view more photos from this wedding, please visit our Facebook or view our Photostream!