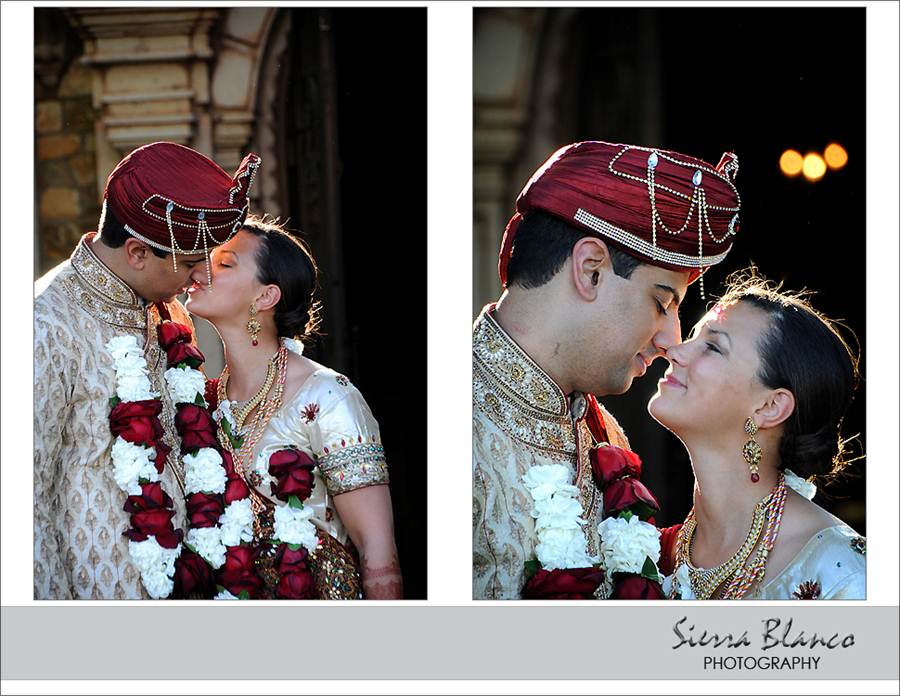 In 2005, Sabrina and Raj met but the couple didn't begin dating until they reconnected several years later and have been in love ever since. They made their love official March 16, 2013 at Villa Siena.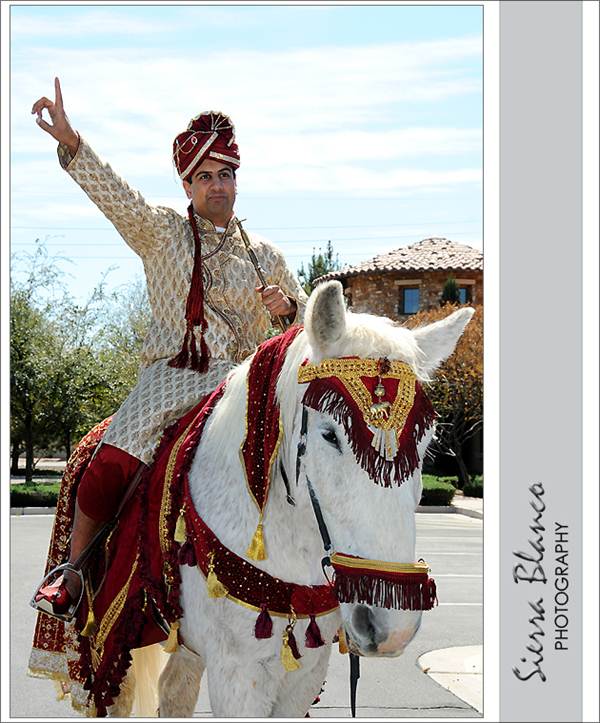 The couple celebrated both an Indian ceremony and a traditional American wedding ceremony. The Indian ceremony was held in a mundup indoors.  For the first ceremony the couple wore traditional Indian wedding ensembles, with richly embroidered materials of ivory, gold and red. Raj rode up on a white horse. The couple performed a number of rituals including having the couple circle an open fire seven times. The family members and both the bride and groom fed each other sweets. As the couple expressed their love for one another the bride stood behind a sheet.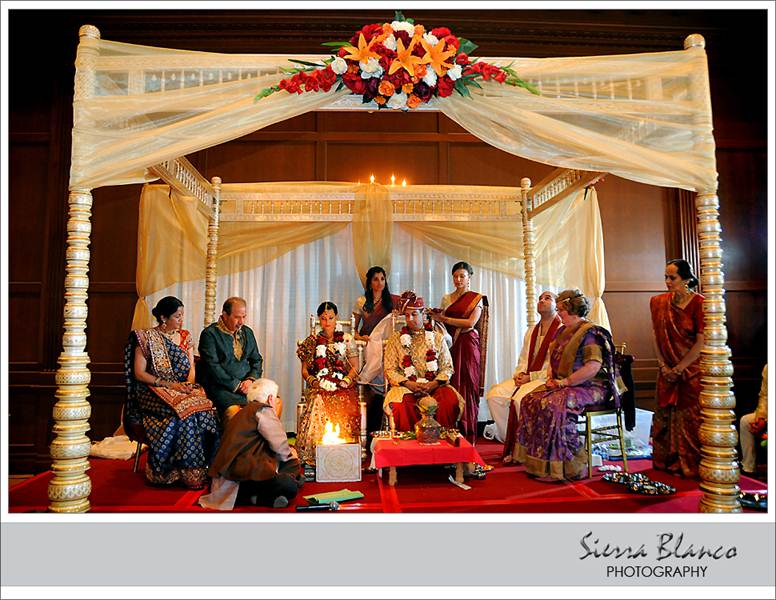 Food was served between the two ceremonies. For the second ceremony, the couple changed clothing and the guests took their place outside in the Piazza Toscana. The bride wore a fitted strapless gown and the groom a tuxedo. The bride's mother acted as officiant and prayed for the couple's happiness and prayed they would be blessed on their path to everlasting love.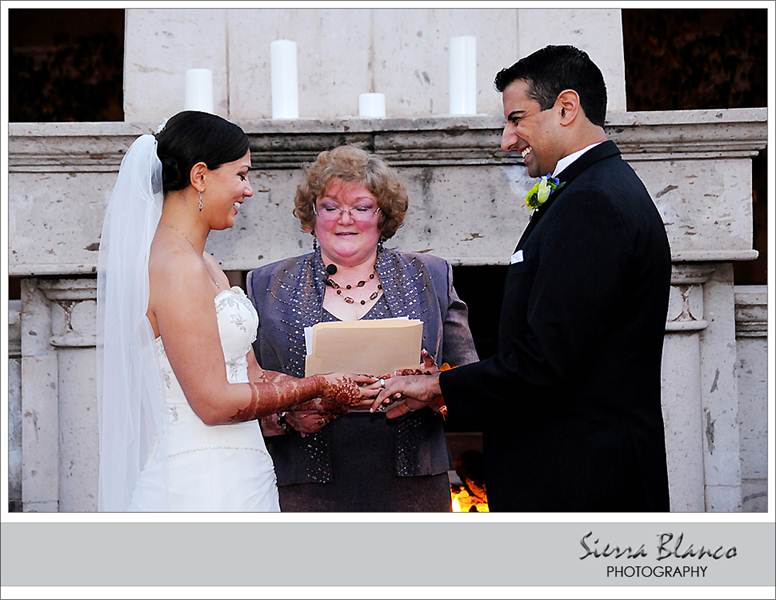 After the ceremonies, the reception began. The first dance was to You're All I Need to Get By, sung by Marvin Gaye followed by the father/daughter dance to Overjoyed by Stevie Wonder.
The speeches were a highlight of the night. The father of the bride welcomed Raj to the family and talked of his wishes for the couple's future. He also talked of how loving Sabrina had always been. The maid of honor talked about how Raj would take her place as Sabrina's partner in crime. Raj's sister talked said the highlight of 2012 was Raj meeting the love of his life and told Sabrina there were a few things she needed to know. When she was a baby, Raj dumped a pitcher of water on her to make sure she was okay but also stood by her through heartbreak and other trials. The best man said that when Raj first met Sabrina he wasn't a good enough man, so he waited seven years to marry her until he was.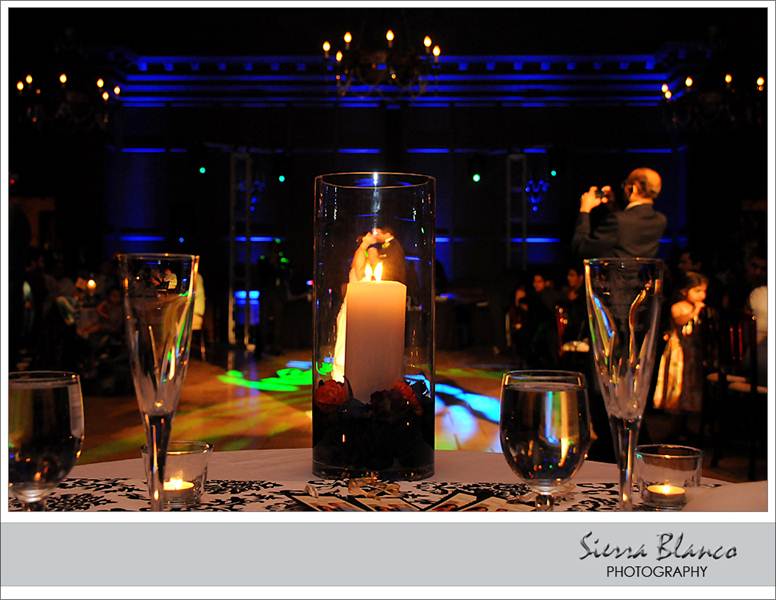 Congratulations Sabrina & Raj. Husbands and wives are lovers, confidants and best friends. May the beauty of this day create the foundation of beauty for your lives to come.
Photography by: Sierra Blanco Photography