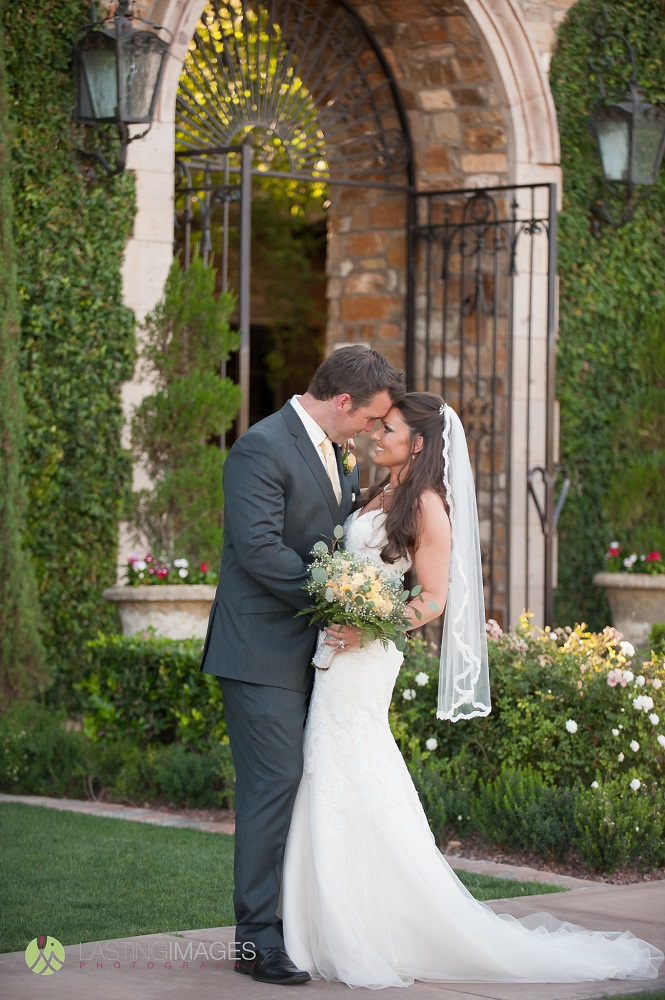 Jordan and Anthony met at a bar through a mutual friend. Later that night Jordan ditched her plans to join Anthony and his friends. She made the right decision. The couple married May 31, 2015.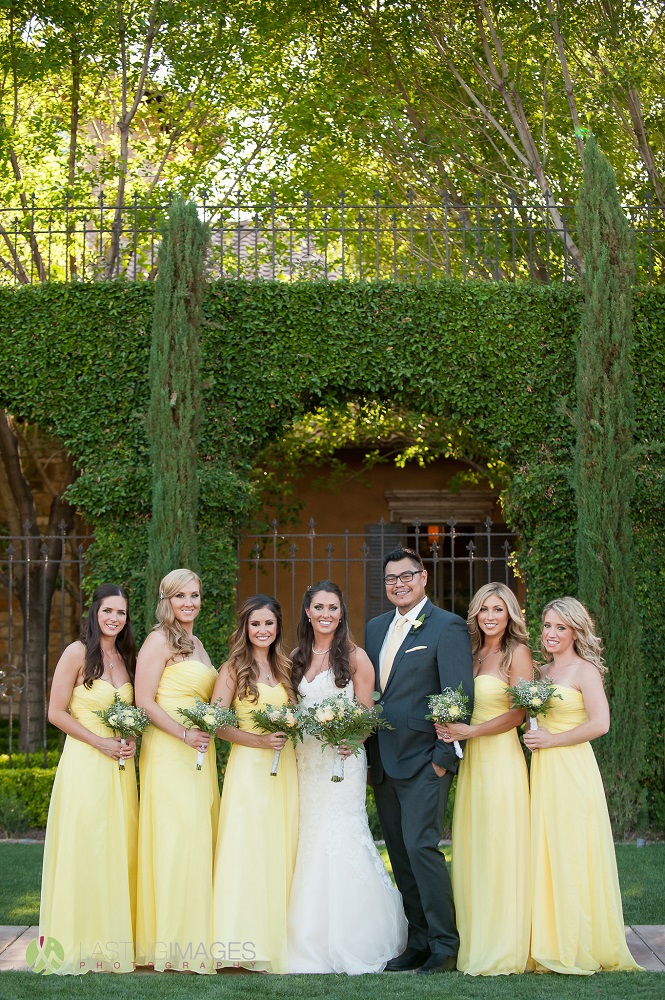 For her wedding day Jordan wore a strapless A-line dress with lace overlay and a sweetheart neckline. A pearl necklace and earrings complimented the look, as did the orange and white garter hidden underneath. Crystal heels with blue bottoms peeked out from underneath the dress. The bridal bouquet was filled with canary yellow roses, baby's breath, fern and eucalyptus leaves. Her bridesmaids wore canary yellow gowns with empire waists and rouching across them. For the most important day of his life, Anthony was dressed a dark grey tuxedo with white shirt and pale yellow tie, as were his groomsmen. All wore grey, white and yellow argyle socks. The groom's gift was a Tag Heuer watch.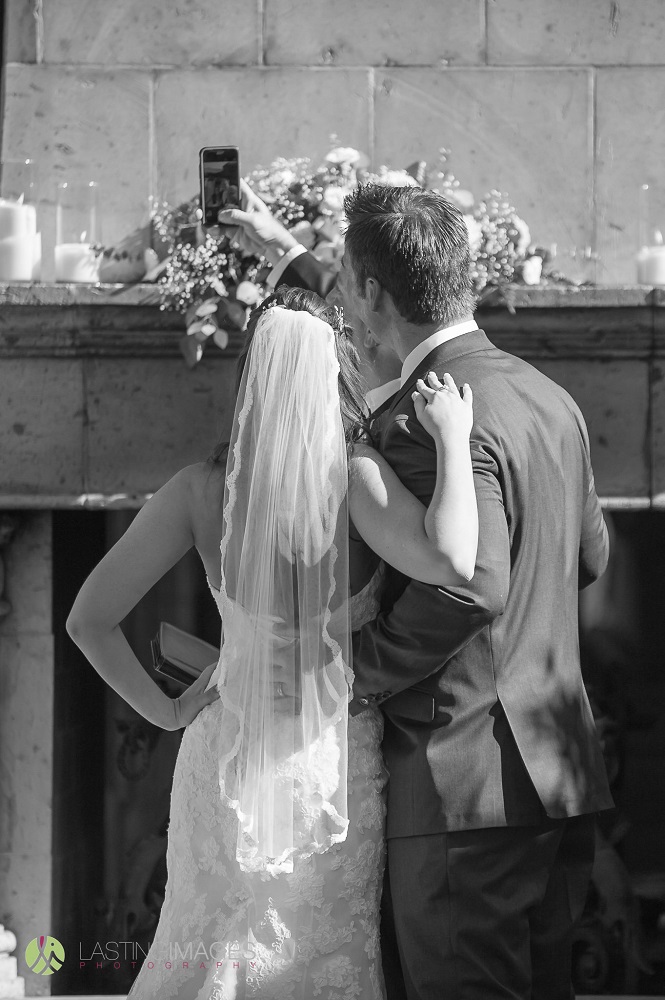 As the ceremony began, the aisle leading Jordan to her groom was lit with candles and lanterns. Guests were invited to take a seat and not a side as the two families became one. At the end of the ceremony the couple took a selfie.
During the speeches the best man recounted his first impression of Jordan. When they met he asked Jordan, "How are you?" She replied, "I'm well and you?" He immediately told Anthony, "Wow, she's pretty smart…don't mess it up."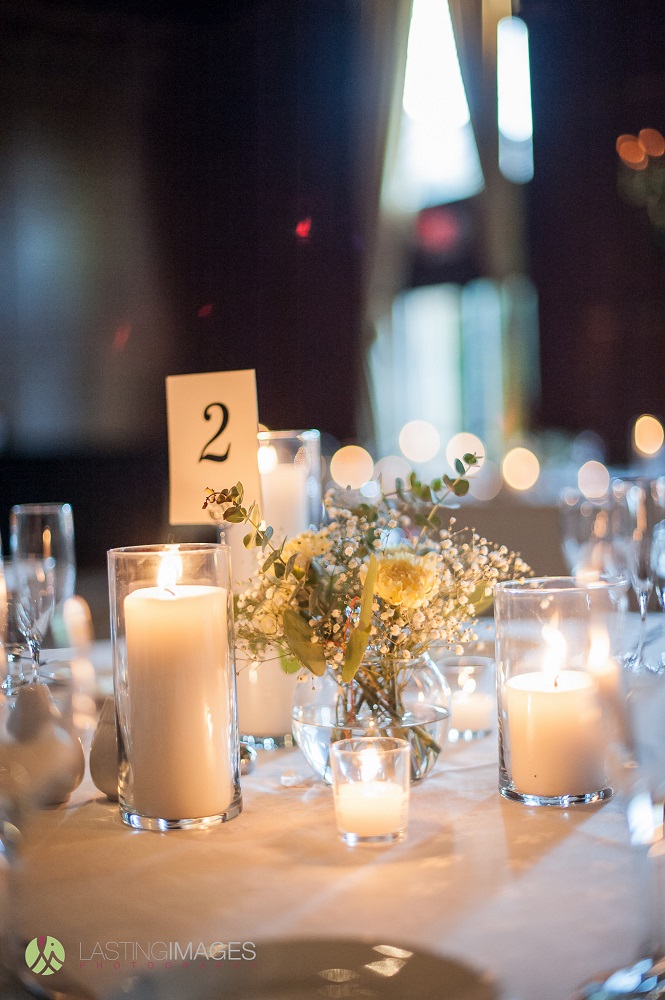 For their first dance as husband and wife the couple took to the dance floor to Ed Sheeran's Thinking Out Loud. Jordan and her father then took the spotlight to dance to I Loved Her First by Heartland followed by Jordan and his mother dancing to Don't Blink by Kenney Chesney.
Dessert was a square three-tiered cake with a quilted design and a yellow fondant flower. Each tier was wrapped with grey ribbon. Instead of a groom's cake there was a candy table of orange and white decorated with a Tennessee Vols Football theme.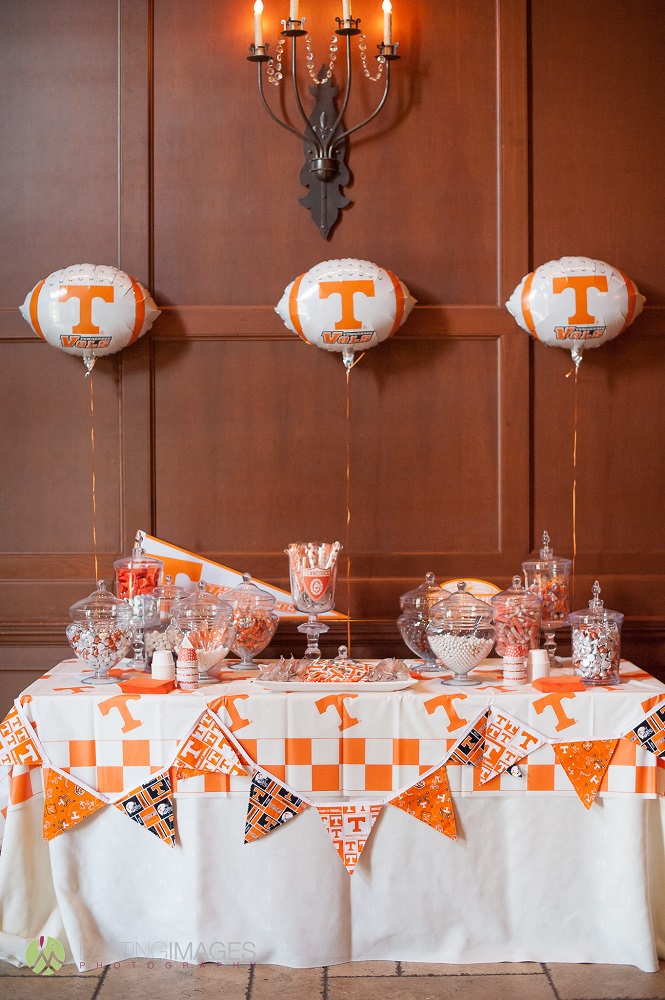 Favors were miniature Titos Vodka bottles. Congratulations Jordan and Anthony. May the smiles that lit up your wedding day light up the rest of your lives together. We wish you the best.
Photography by: Leslie Ann Photography
To view more photos from this wedding, please visit our Facebook or view our Photostream!