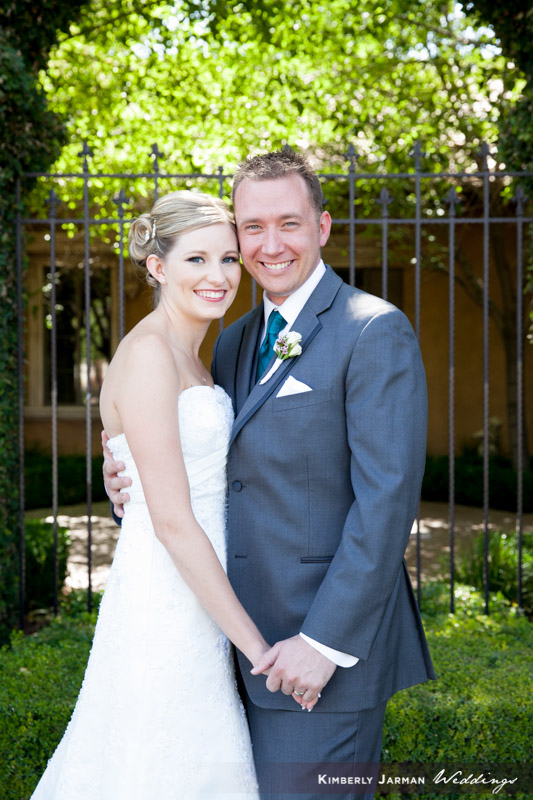 May 22, 2014 saw Lauren and James married at Villa Siena. The couple first met at the church where they both work. Their religion played an important role in the ceremony. As the couple performed their sand ceremony, which is symbolic of blending two lives together, the minister added his own white sand to represent God in their marriage.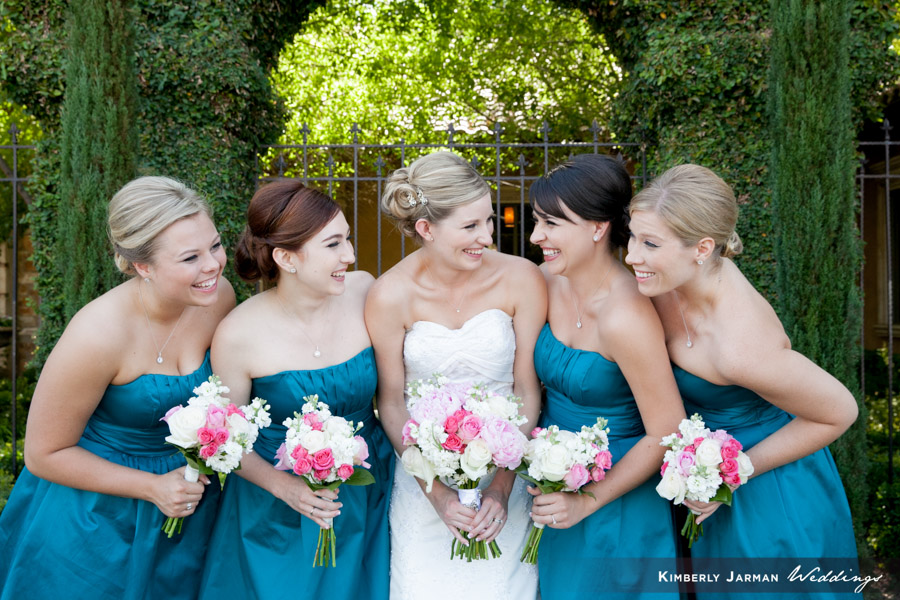 Lauren's wedding dress was a fitted, strapless lace gown with chiffon detailing accenting an empire waist. Underneath her dress were gold heels with a diamond 'I Do' on them. The bride's pink and white bouquet was wrapped with white satin ribbon pinned with several charms significant to the couple. The bouquet itself combined pink and white flowers. With a splash of color, her bridesmaids were dressed in teal strapless knee-length dresses with white shoes. James wore a dark grey suit with a white shirt and teal colored tie. His groomsmen were dressed to match.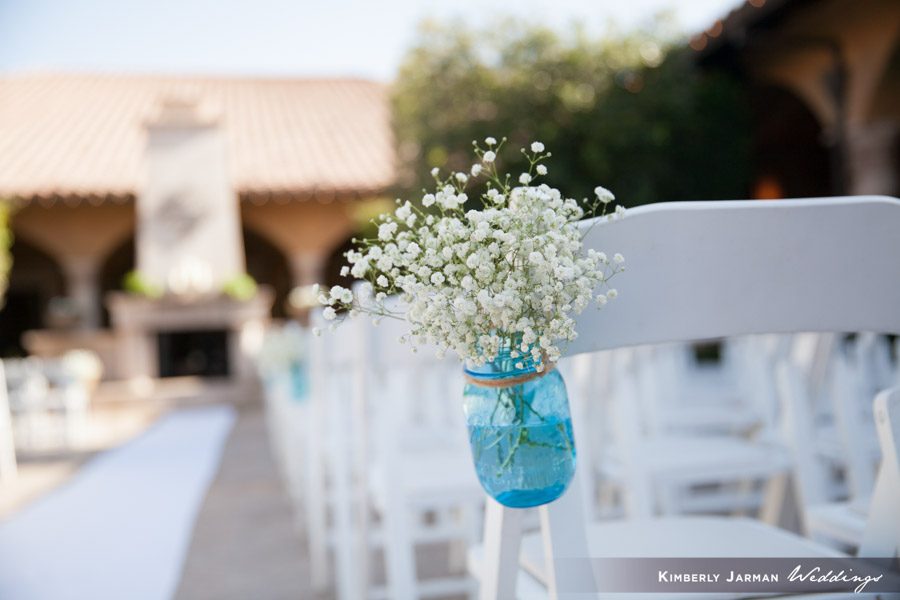 A poster of the couple sat on an easel to welcome guests. To signify the start of the wedding the ring bearer carried a sign down the aisle reading Here Comes the Bride, while the flower girl tossed petals down the runner. Potted ferns sat atop the altar with candles burning. At the end of each row of chairs, jars of baby's breath were placed.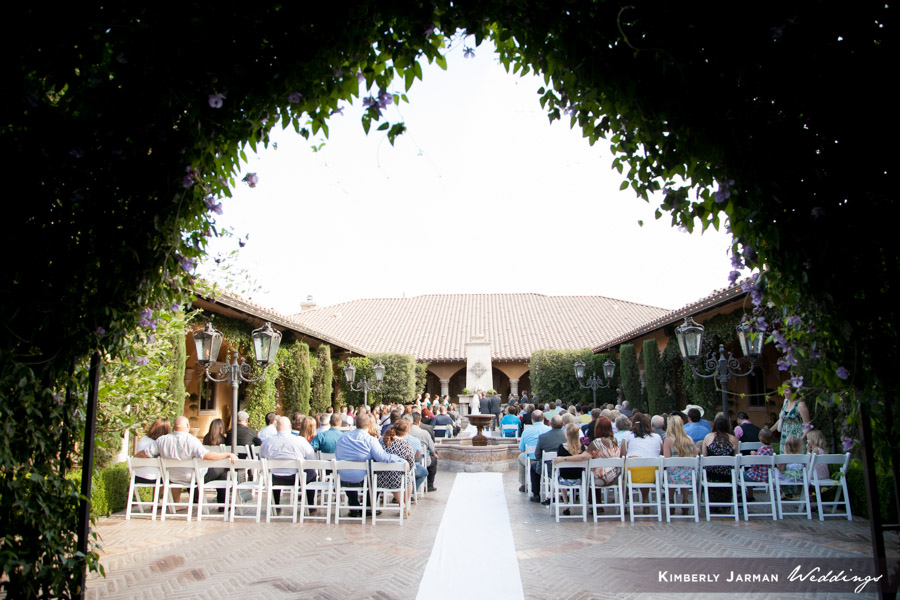 At the reception, the father of the groom offered up a loving speech about how blessed he was to have Lauren as part of the family. The couple's first dance was to When You Say You Love by Josh Groban.
For dinner, they had a 'make-your-own pasta station for dinner, followed by a two-tiered wedding cake with a simple, elegant, gold and pearl design along with cupcakes. The cupcake flavors were coffee cake with white chocolate cake with chocolate frosting, orange citrus cake with citrus frosting and lemon cake with lemon frosting.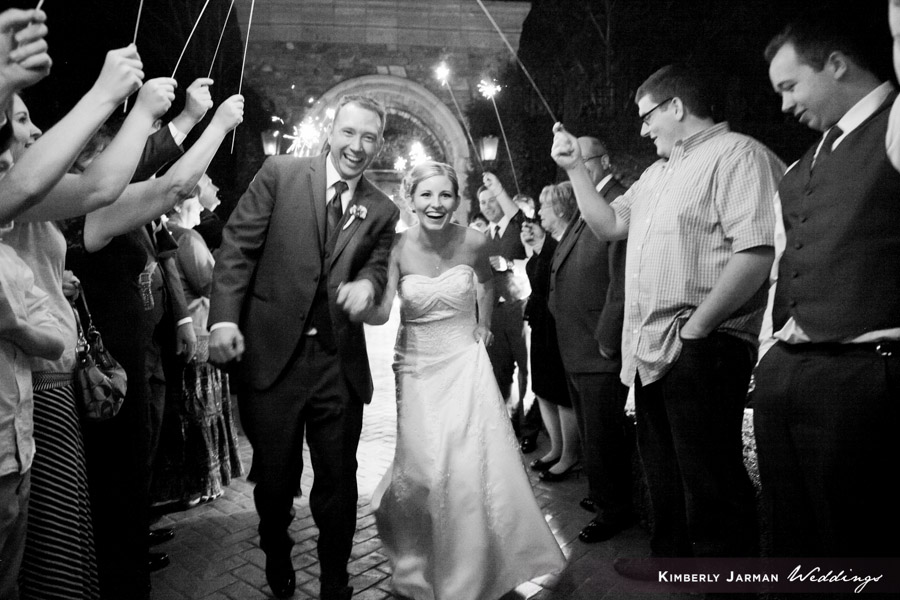 Favors were given in gift bags with a picture of the couple as children. The night ended with a signature sparkler farewell before the couple hopped into James' red convertible that had been decorated with bows.
Congratulations Lauren & James. May your love and faith fill your lives with everything you need. We wish you the best.
Photography by: Kimberly Jarman Photography
To view more photos from this wedding, please visit our Facebook or view our Photostream!