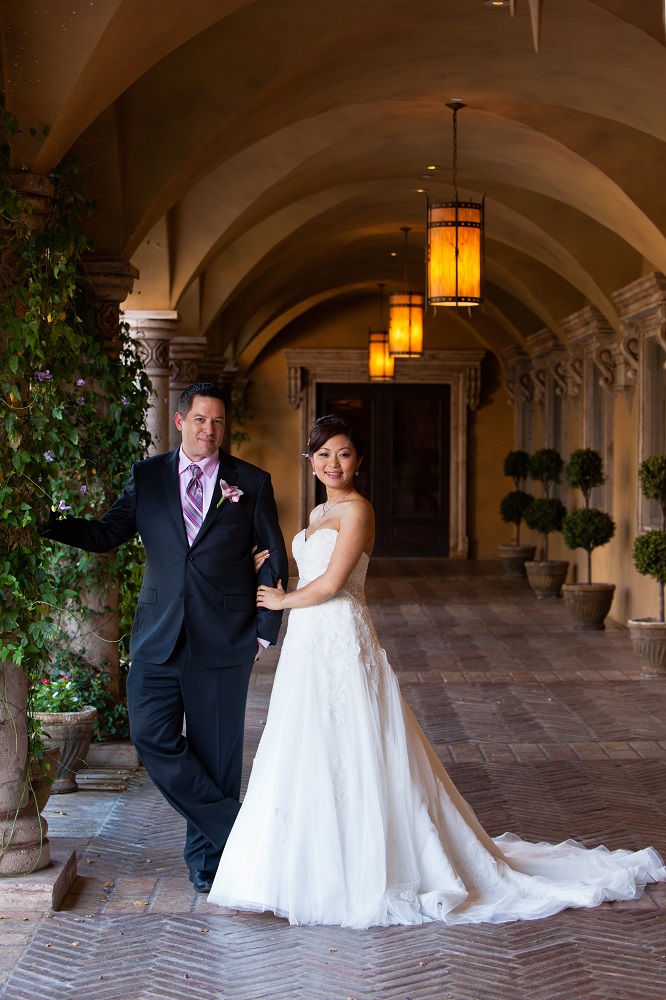 On a trip to Portland Oregon, Yan and Oscar met through a mutual friend. That first meeting turned into a deep love that resulted in the couple marrying June 21, 2015.
As guests arrived at Villa Siena they were greeted with a Polaroid camera and suggestions for the guest book signing which included: give us some marriage advice, tips for anniversary celebrations, silly happenings you had with one or both of us and ideas for baby boy names. Polaroid pictures were then attached to a white wire heart or inserted into the couple's guest book.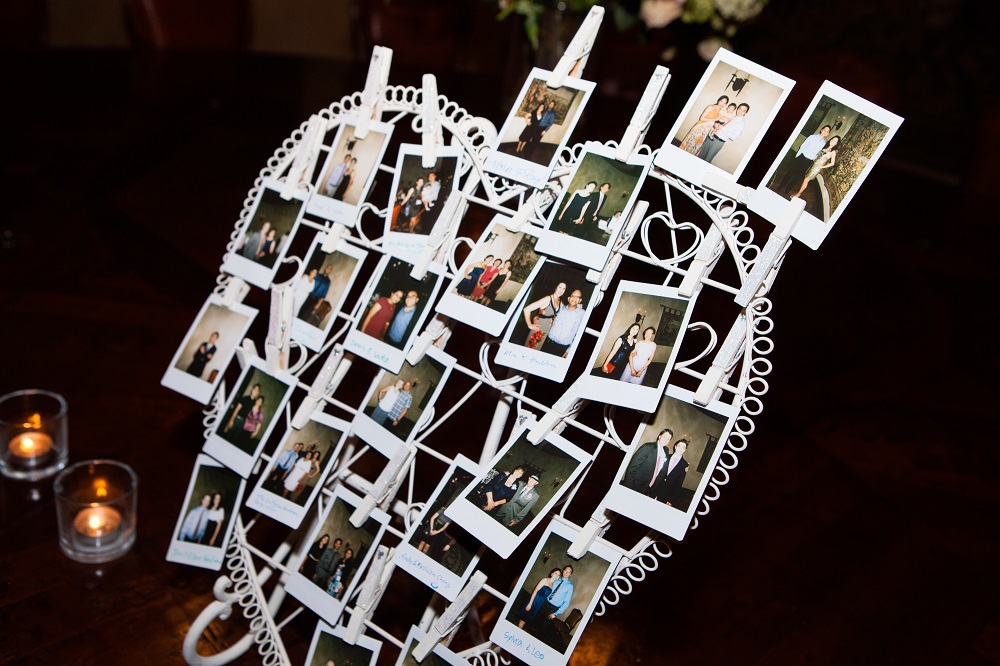 When guests were seated for the ceremony, Yan made her grand entrance wearing a wedding gown designed by a family friend that was a perfect style for the bride. The gown featured a sweetheart neckline and A-line skirt of tulle with a train. Lace and a beaded belt detailed the dress. The bride's hair was worn in an up-do with a white fascinator. The bridal bouquet was filled with white and soft pink orchids, hydrangeas, rosebuds and berries. The groom, Oscar, was dressed in a black tuxedo with a pink shirt and purple striped tie.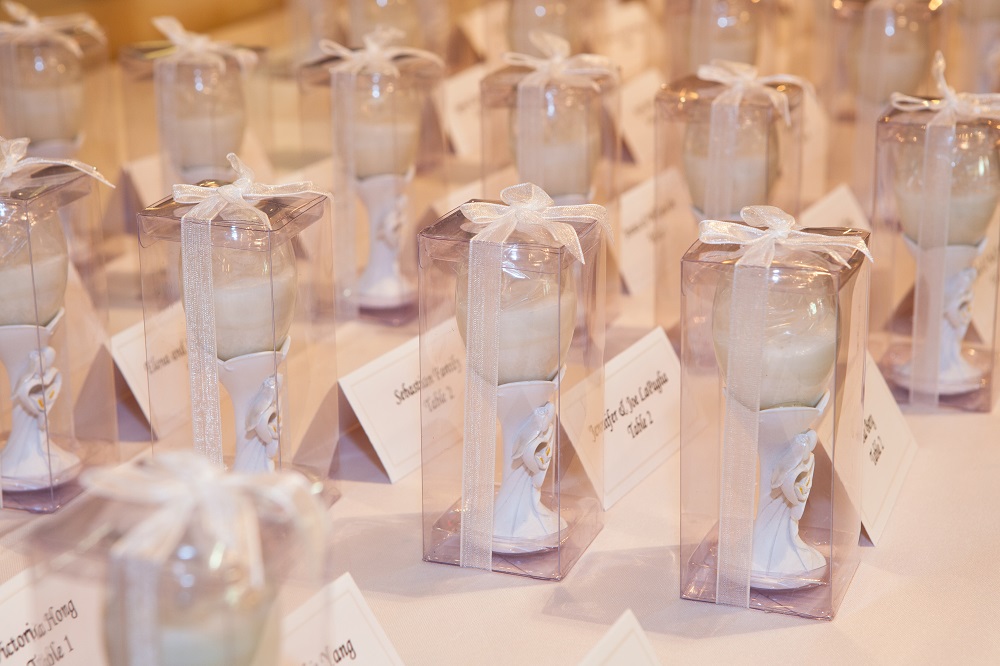 After the ceremony, favors of votive candles in white ceramic candleholders awaited guests as they found their seat assignments. The indoor reception was filled with warm emotions. The newlyweds couldn't have looked happier as they danced their first dance as husband and wife to Ed Sheeran's Thinking Out Loud.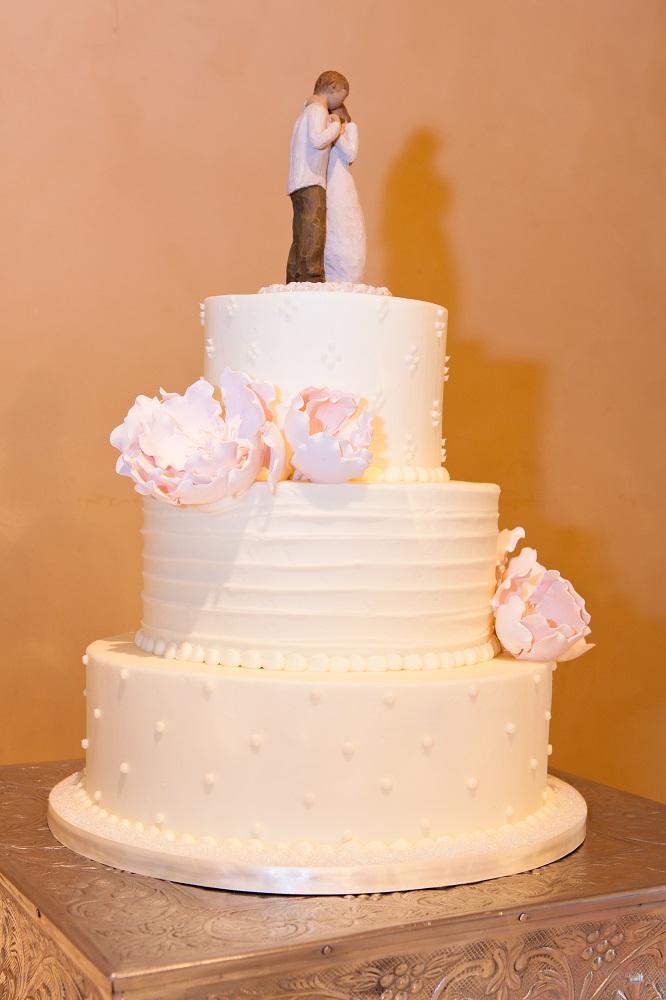 Three tiers of wedding cake were decorated with baby pink gum paste flowers with a cake topper of a man and woman dancing. Congratulations Yan & Oscar. May your love be lit by shooting stars and the warm beating of each other's hearts. We wish you the best.
Photography by: David De Dios Photography
To view more photos from this wedding, please visit our Facebook or view our Photostream!