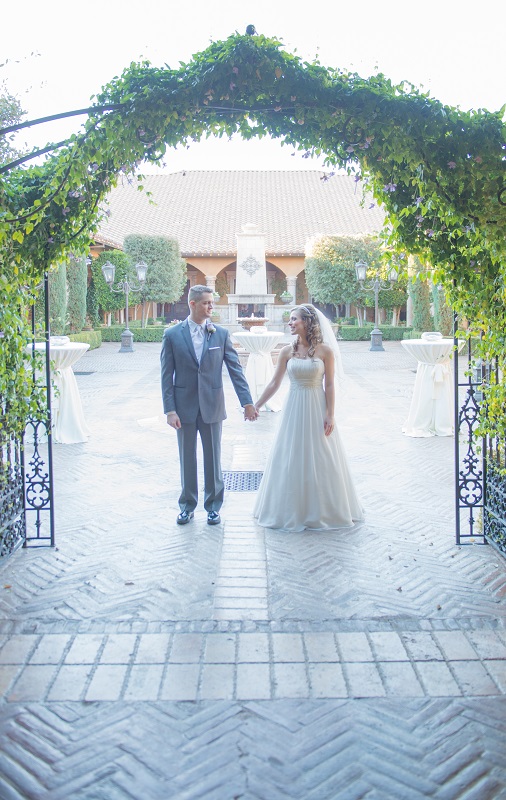 January was a beautiful month for a wedding celebration in Arizona. Alison and Erik met on eharmony and were married January 18, 2014.
The couple chose a morning ceremony and reception. Guests gathered to see the bride in her ethereal dress. Rouching across the top was belted at an empire waist before flowing into a soft gauzy skirt.  Meanwhile a pearl headband with veil allowed glimpses of the bride's hairstyle of a half up-do. The bridal bouquet was an assortment of white roses mixed with light and dark purple roses. Alison's bridesmaids wore eggplant purple strapless gowns of chiffon with bouquets of white and purple flowers.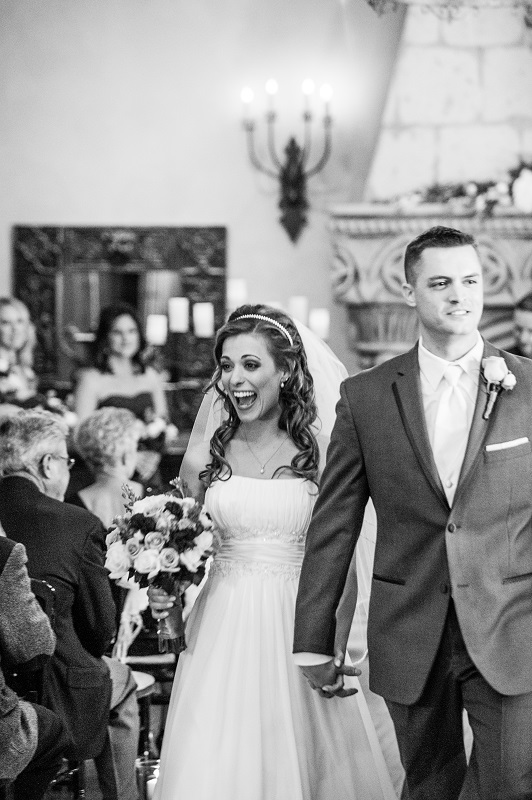 Erik complimented the bride's look by wearing a grey tuxedo with piping, a white shirt and tie and a rose in his lapel. His groomsmen wore grey tuxedos with purple ties and white shirts.
To announce the commencement of the wedding ceremony, the flower girl walked down the aisle carrying a sign that read Here comes the bride.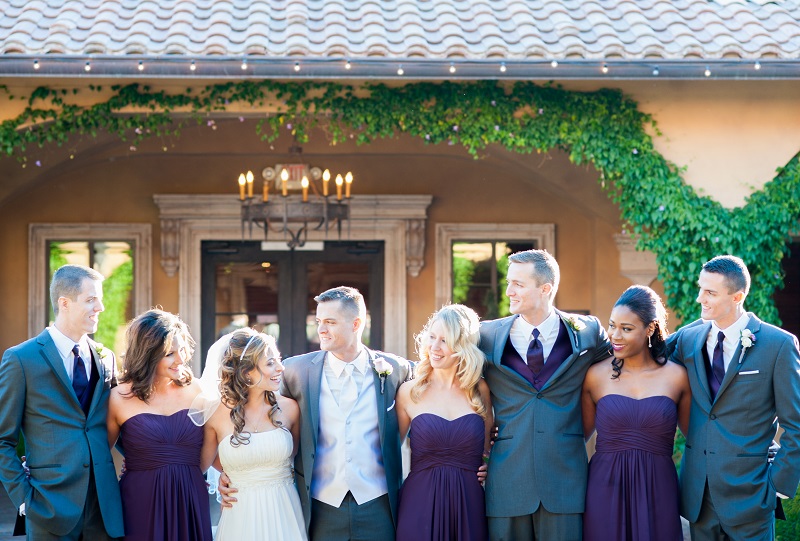 The couple chose a clean, quiet style. There was no runner down the aisle, but candles glowed at the end of each aisle and were surrounded by white rose petals.
For the reception, Villa Siena house music played. The couple had a crystal encrusted Mr. & Mrs. on their table with bouquets of roses in a stunning arrangement.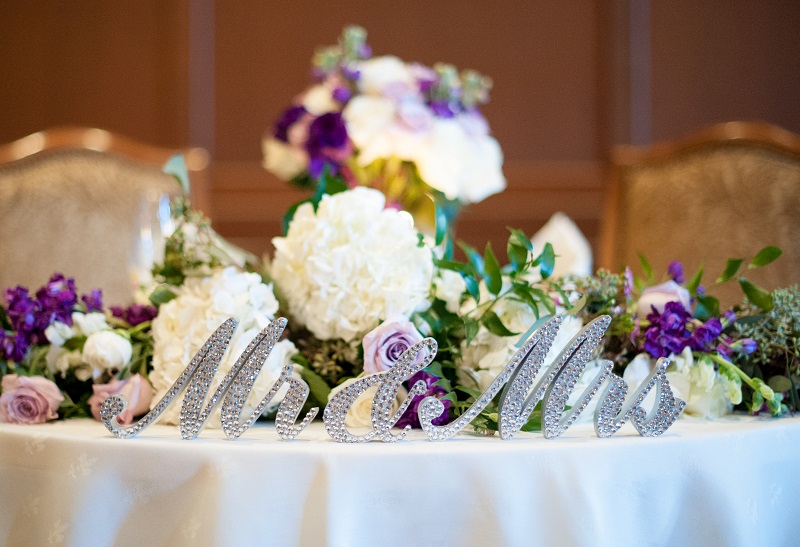 Brunch included cream cheese blintzes, sausages, eggs and potatoes. Every wedding must have a sweet sensation for the guests, which came in the form of a three-tiered wedding cake with silver ribbon wrapping each layer and fresh purple and white flowers to accent the cake.
The couple enjoyed champagne toasts by the maid of honor and the best man.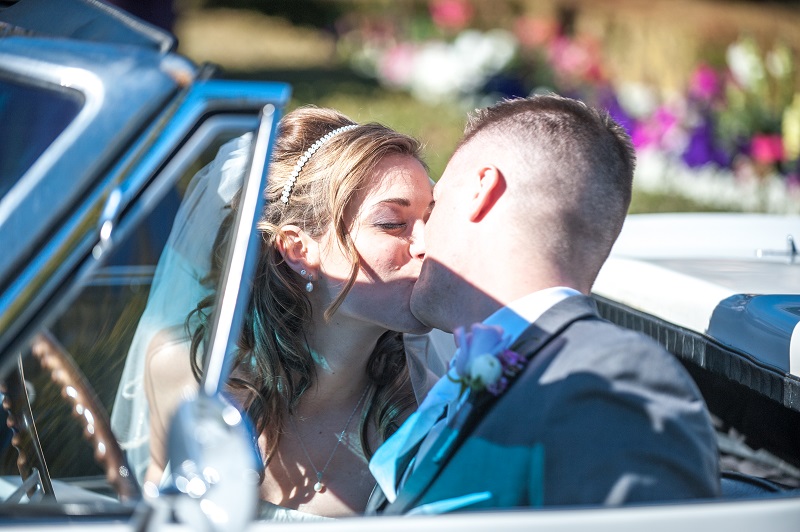 As the newlyweds embarked on their new life, guests blew iridescent bubbles. Congratulations Alison and Erik. May your life together be filled with abundance and joy. We wish you the best.
Photography by: Kreatid Photography
To view more photos from this wedding, please visit our Facebook or view our Photostream!