Historical Italian Architecture
The Tuscan region of Italy provides the primary inspiration for Villa Siena. Many architectural and landscaping design details are inspired by the Gothic and Renaissance time periods. The former spans from roughly 1100-1450 A.D. while the latter covers 1450-1600 A.D. Some of the most interesting and timeless designs were created during these periods in Italy. You will see classical elements such as rounded arches, classical columns, acanthus leaves, colonnades and symmetrical composition throughout the spaces.
You will also see heavy use of groin vaults (sometimes called intersecting barrel vaults) and gothic arches throughout the halls and courtyards of the Villa. The groin vault was one of the most revolutionary architectural developments during the Middle Ages. By using masonry and crossing two arches at a 90 degree angle, architects were able to create lighter spaces and increase the number of windows. At Villa Siena, groin vaults are seen in the main gallery connecting the banquet halls as well as on the central courtyard.
Please tour the Villa freely and take time to notice the details. We hope you find this property to be an outstanding illustration of historical Italian architecture and design.
Tour the Villa
Custom Tailored Events
When you come to Villa Siena for your private tour, we will sit down together to create a custom tailored quote for your event. It is our goal to be able to assist you with as much (or as little) of your wedding planning as you like. You will have the choice to create a simple quote for the rental of the venue, an all-inclusive package, or something in-between that meets your specific needs. Rest assured that we are not a high pressure sales organization! We feel that the relationship we have with each of our clients is special and is based on mutual trust and respect.
We love being part of this most important day and we want you to be sure the Villa Siena is right for you. To that end, you will find that at your appointment, you will have the opportunity to build a detailed quote that includes everything you would like included in the quote. We will send you home with a comprehensive, line by line quote that you are able to review and discuss with your fiancé and perhaps your family. Our process is intended to be very clear and includes accurate estimates for taxes and gratuity based on current tax rates.
We see the initial tour as an opportunity to share with you the beauty of the venue as well as the quality of the service that you can expect at Villa Siena. Please allow us the opportunity to meet you!
Schedule Your Tour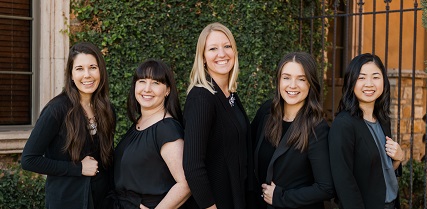 YOUR VILLA SIENA COORDINATOR
Once you have selected Villa Siena for your event, you will be assigned a professional Wedding and Event Coordinator as your point of contact as Villa Siena.
Please see what clients have to say about their experience with the Coordinators at Villa Siena.