Joining two Hearts (and two Cultures): Viryna and Ron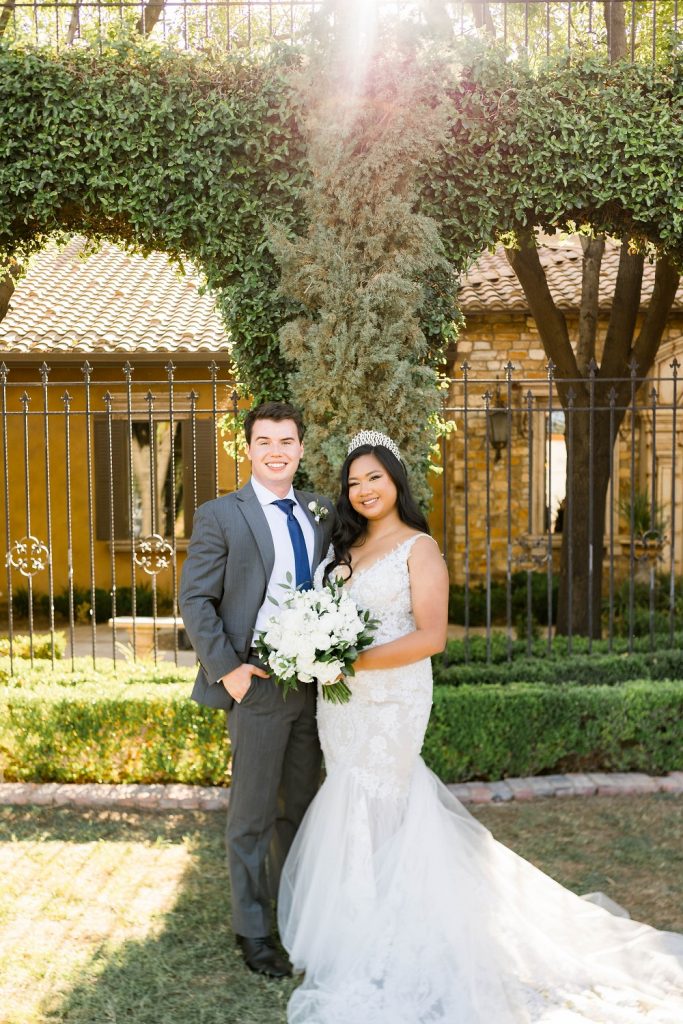 Viryna and Ron's August wedding had all the gorgeous elements you'd find in a wedding magazine today: floral arrangements full of white roses, a classy navy and white color scheme, and plenty of smiling well-wishers to complete the scene. But their wedding ALSO had many personal touches that made the day extra special and highlighted both the couple's interests and their cultures!
For example, our bride Viryna wore a stunning, lacy mermaid-style dress with a deep v neckline and a long, elegant veil. But she also complimented her look by wearing a sparkling tiara — an added touch that was a nod to her Cambodian heritage. Viryna was gracious enough to share her "princess moment," too, as all her bridesmaids wore tiaras with their one-shoulder navy gowns.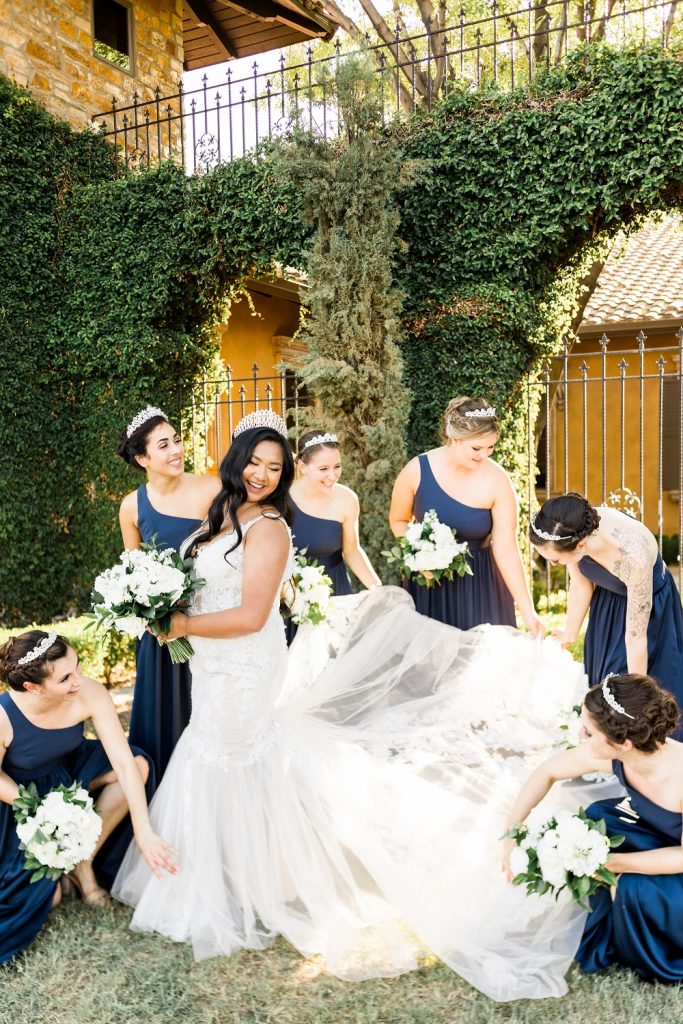 The ceremony took place in our indoor space, La Stanza Chianciano. The room was decorated with white roses and a gorgeous white Chuppah (a canopy that the couple stands under during Jewish wedding ceremonies, representing the home they will build together). The couple read vows they'd written to one another — which included Viryna's promise not to get mad when Ron makes "Dad jokes" — and they exchanged rings to signify their union. The ceremony also included other aspects of traditional Jewish weddings, including the breaking of a glass at the end of the ceremony. Finally, the newlyweds and their guests headed into the reception hall for dinner and dancing.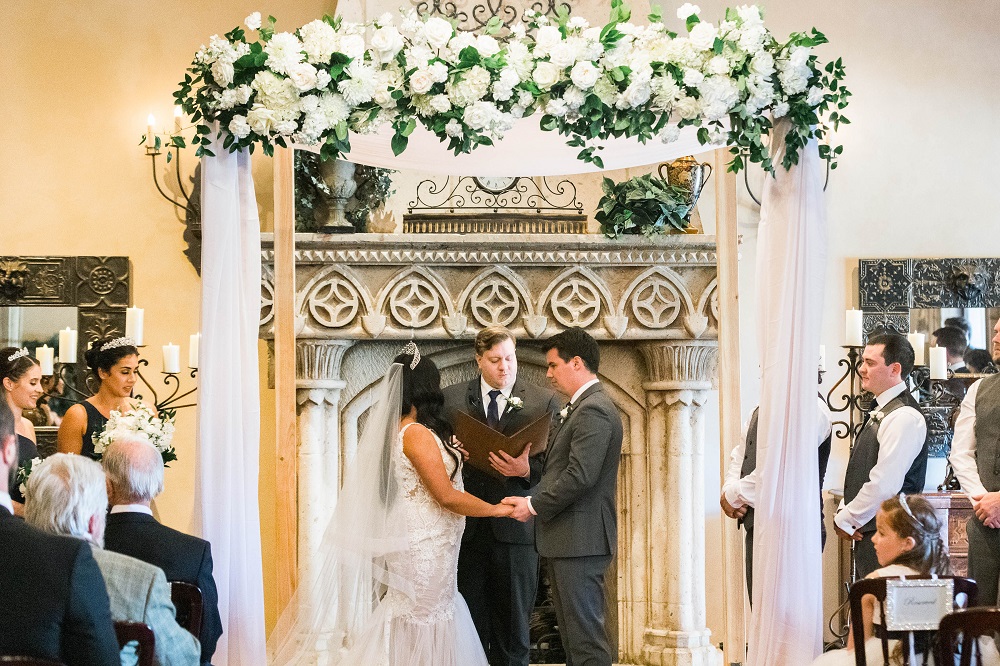 For dinner, guests enjoyed a mixed green salad, creamy mashed potatoes, fresh steamed vegetables, and a choice between prime rib and grilled chicken with a garlic herb glaze. For dessert, there was a three-tier white cake, decorated with navy "triforces" from the Legend of Zelda video games and topped with a silhouette of Link and Zelda, with the words "Mr. and Mrs. Allen" underneath.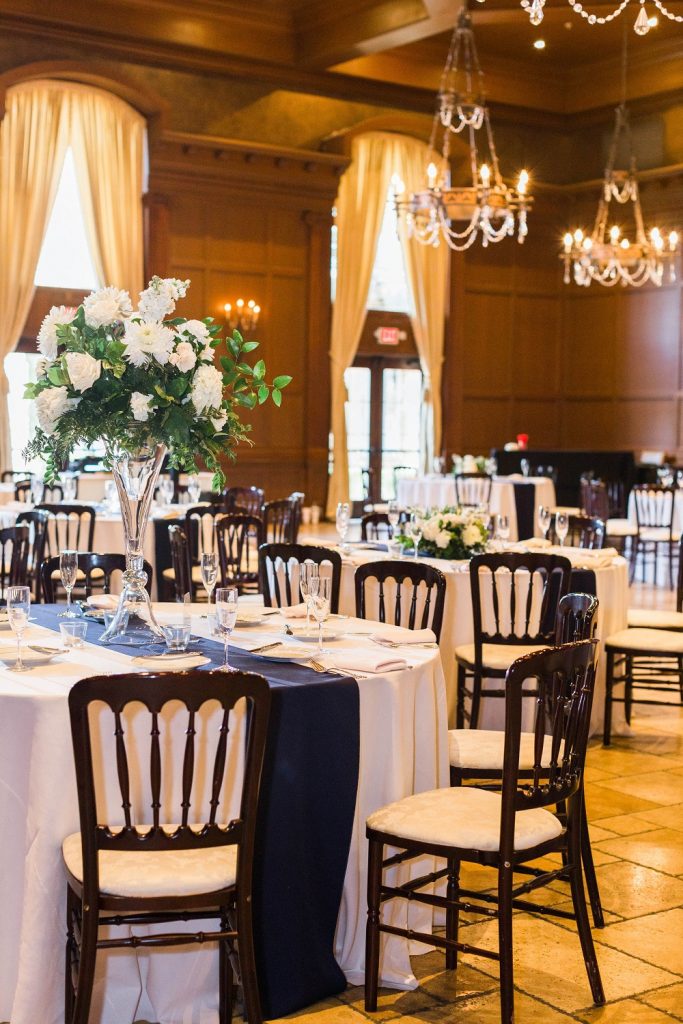 As everyone noshed, Viryna shared their first dance to Ed Sheeran's "Perfect Symphony." The evening was filled with fun moments, from Ron's performance of the dance from Napolean Dynamite (before he removed Viryna's garter, no less!) to Viryna's brother and sister performing a medley of love songs in the couple's honor. This wedding was full of personality, joy, and (most importantly) love, and we loved being a part of it!
Photography By: Lauran Buman Photography