A Winter Wedding 10 Years In The Making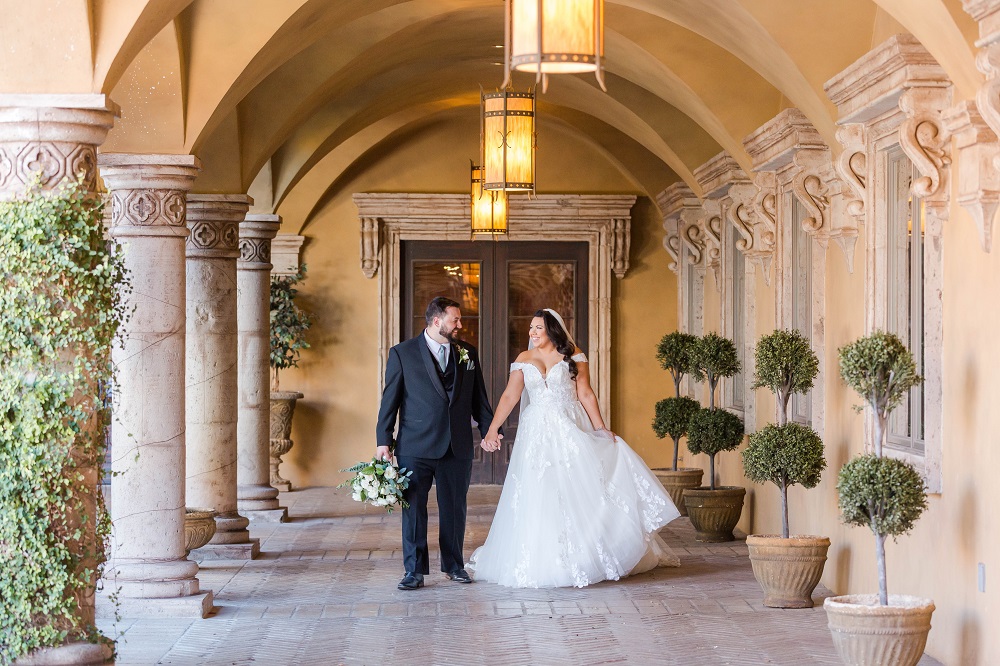 If you're looking for a stunning January wedding venue in Arizona, then Victoria and Nick certainly showed everyone how amazing a winter wedding can be! Their day filled the Villa Siena with romance and celebration, complete with sage, gold, and white accents. In fact, the floor-length sage dresses were such a perfect choice for this time of year — with all of those individual styles shining through — and the greens and whites of the bouquet were a gorgeous, soft touch. But Victoria's dress definitely stole the show, with an off-the-shoulder cut and that amazing lace veil!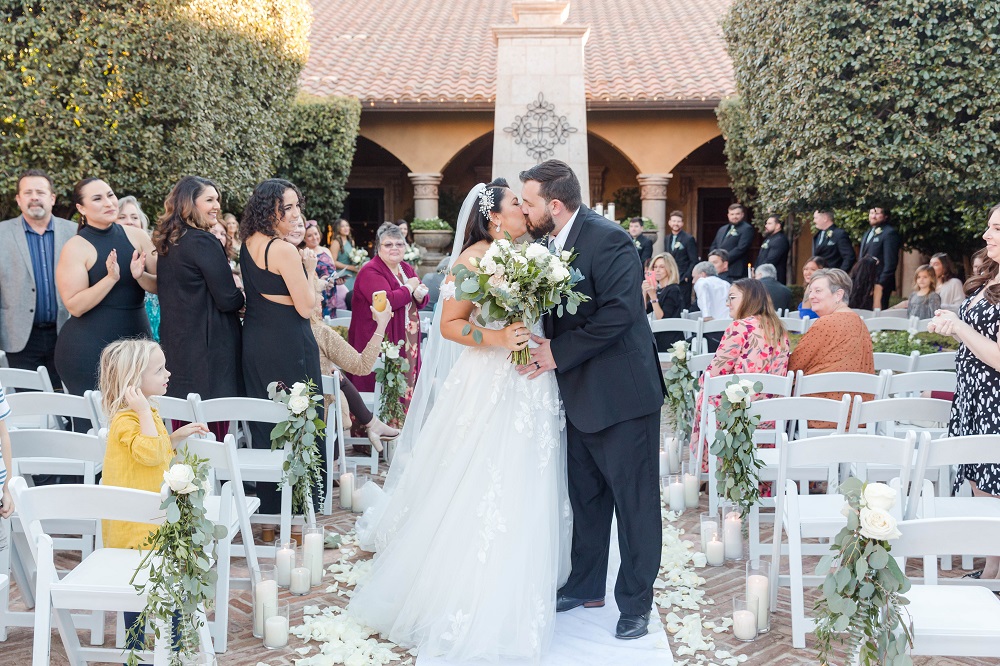 Music was a key element of the day, with three separate walk-down songs for the parents, the bridal party, and, of course, the bride herself. The prayer and candle lighting ceremony made for a moment of reflection, and the love on Victoria and Nick's faces radiated through the entire proceeding.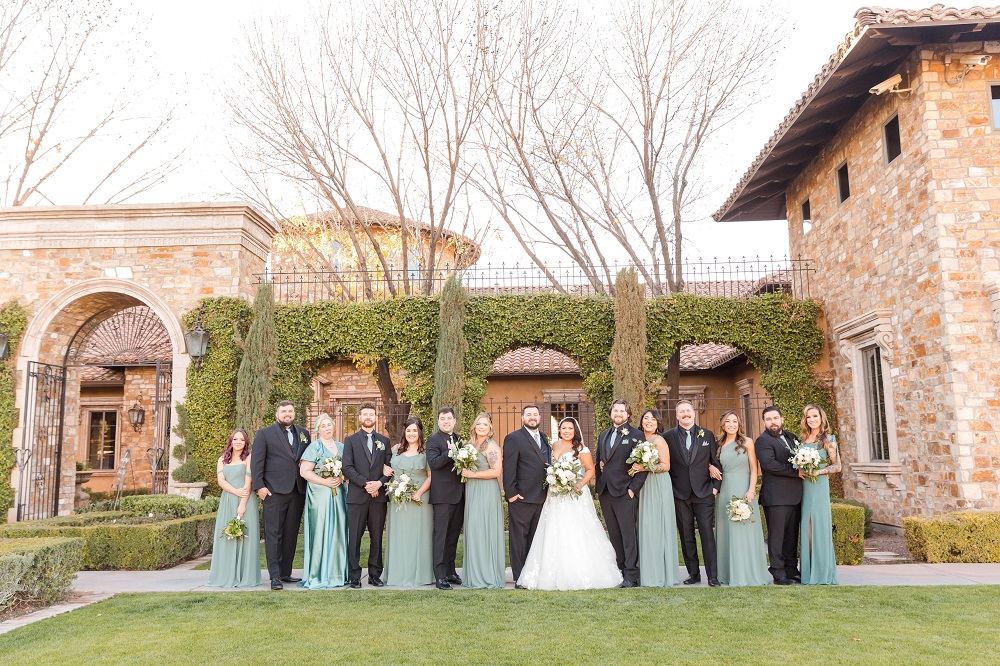 With a bond 10 years long (and counting!), it was obvious to everyone what an amazing life they've built together — and that first dance to "Everything" by Michael Buble was definitely a special moment. The reception was an amazing time, with plenty of personal touches — from that show-stopping 3-tiered cake to the photo booth, the word scramble, and so much more. And those personalized champagne flutes were such a nice touch! There's no question that Victoria and Nick have already started on their amazing adventure together, and we're happy they decided to join us to celebrate their special day!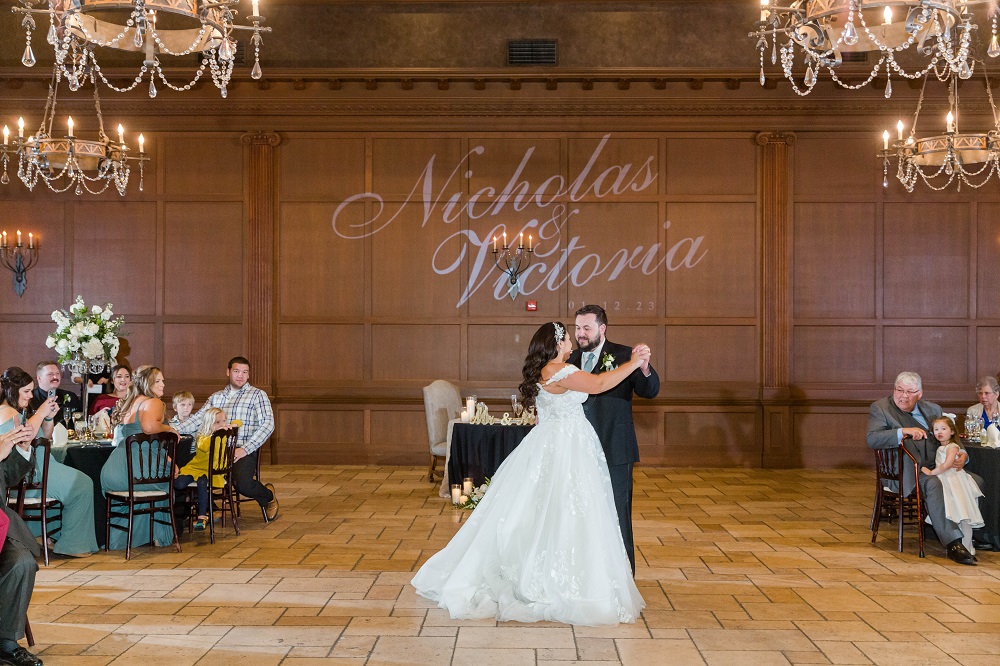 Photography By: Leslie Ann Photography