An IRL Romance

Vanessa and Phil's relationship began the way many modern love stories do: with a text message. That first digital conversation led to an amazing (5-hour) first date! As they say, the rest is history, and in late February these two lovebirds tied the knot here at the Villa.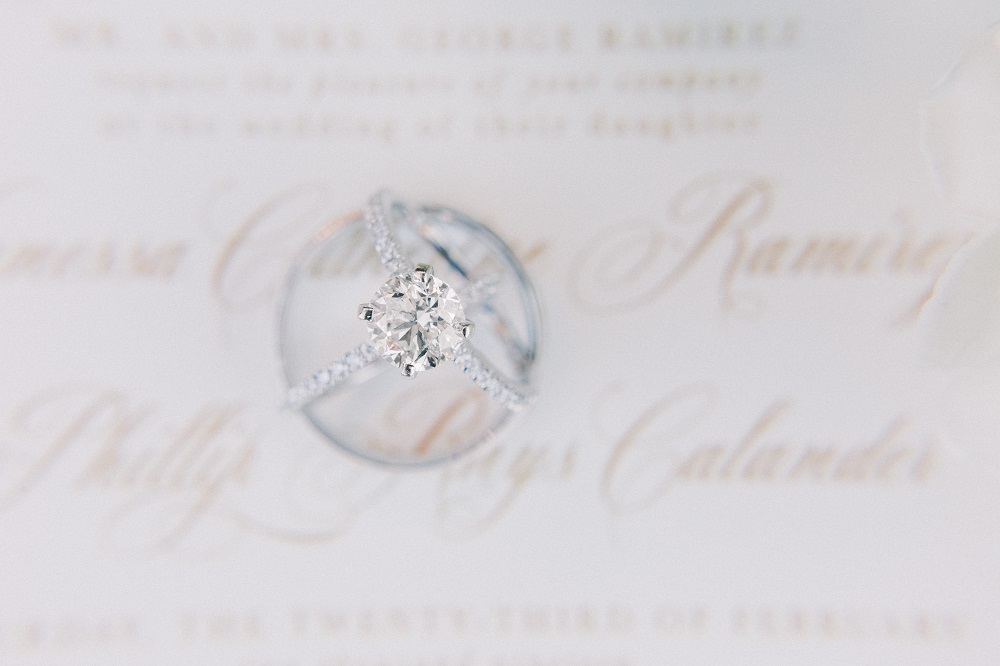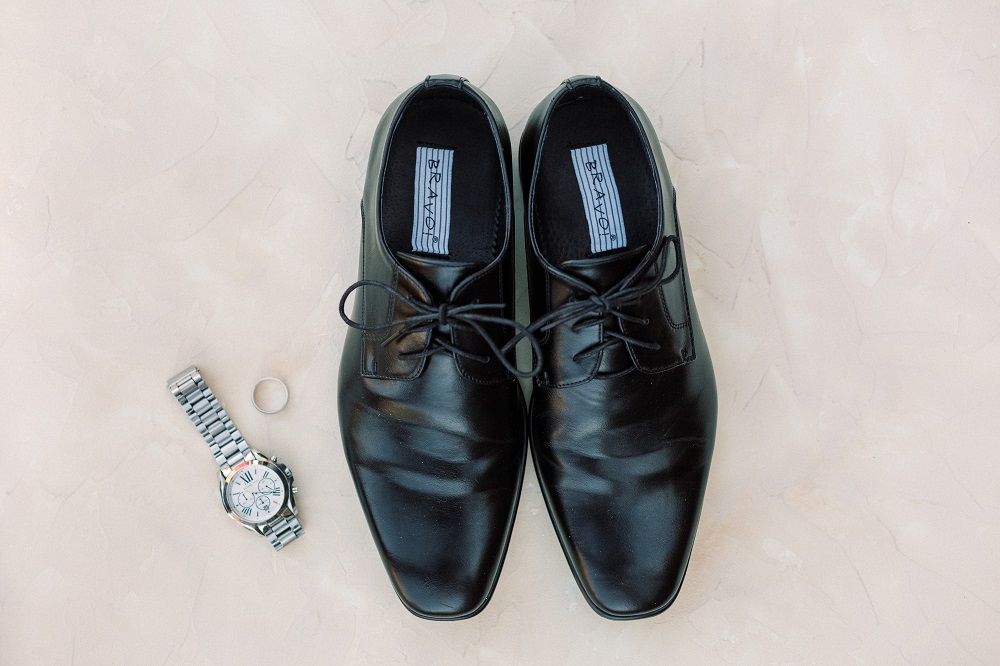 The wedding was filled with romantic pink and white details, including floral arrangements of buttercup ranunculus and lovely pastel-colored roses. The bridesmaids wore long blush-colored dresses, which contrasted beautifully with the greenery decorating the Piazza Toscana. Phil looked sharp in his classic black suit and bow tie, and the beaming smile on his face was totally infectious! Of course, it wasn't hard to see what made him smile; Vanessa was a vision in her lacy, strapless Enzoani gown and fingertip veil.

A mutual friend officiated the couple's wedding ceremony, where they talked about the ways to "create a good marriage." It appeared that Vanessa and Phil know exactly what it takes to make their relationship work; they ended the ceremony by walking up the aisle to the Beatles' "All You Need is Love." Guests followed them out of the courtyard and into the reception space, where it was time for dinner and dancing (but first a selfie for the Polaroid guest book!).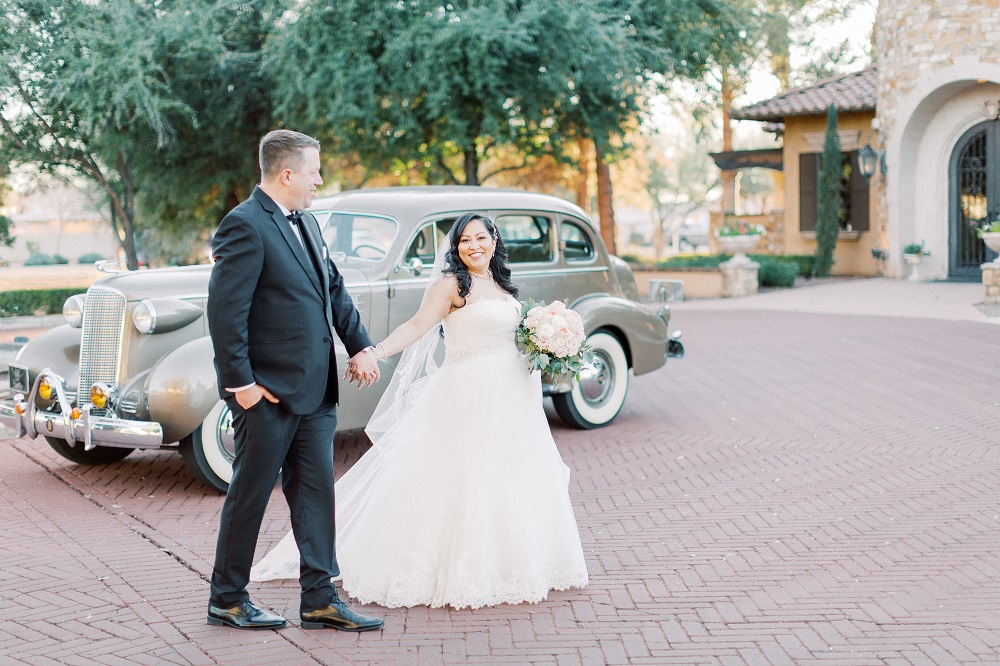 During the reception, Vanessa and Phil shared their first dance to "You Are The Reason" by Calum Scott. Vanessa also shared danced with her father to Al Martino's "Daddy's Little Girl," in a touching performance that left everyone feeling a little misty-eyed. Soon after, it was time to dinner: southwestern salad, wild rice, Mexican corn, grilled chicken in an herb glaze, and flat iron steak with green chimichurri sauce (yum!). Guests dined, danced, and laughed for hours, clearly happy to be celebrating this beautiful, happy couple.
Photography by: Katelyn Cantu Photography