Happily Ever After… Even in 2020!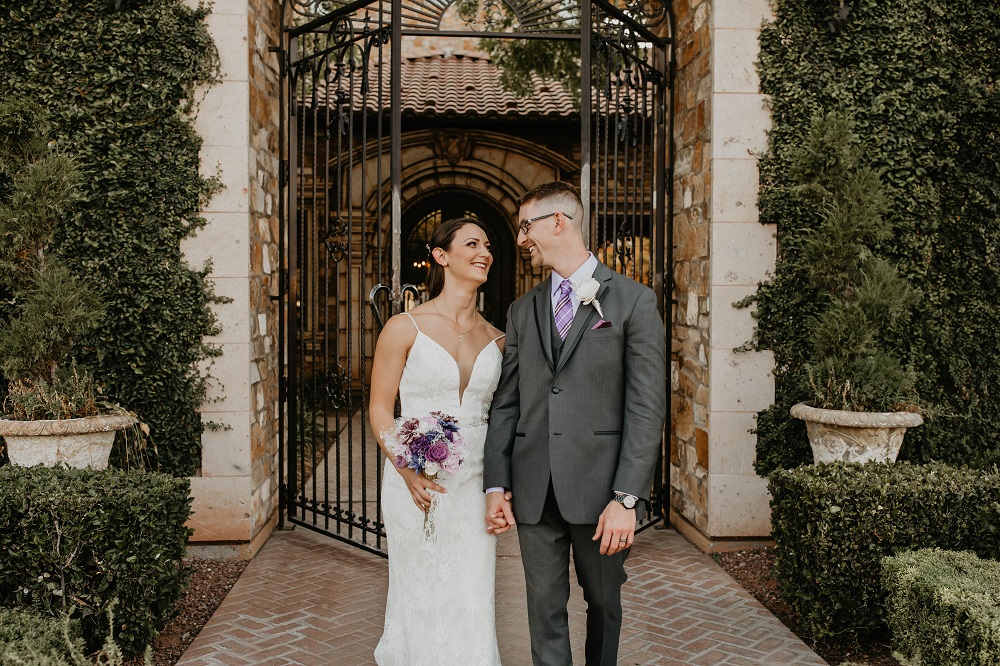 We've all heard this a million times, but it bears repeating: we are living through some strange and unprecedented times. The things we used to love — eating in restaurants, going to the movies, even spending time with our loved ones at home — have become much harder to do. Sometimes, it can feel like the world will never go back to normal… but if there's one thing we know for sure, it's that love will always make us feel like everything is alright.
That sentiment was definitely in the air when Terese and Matt had their wedding reception in September! The couple's color palette of white, grey, and purple, sprinkled with roses and baby's breath, was so sweet and elegant, it truly felt like old times here at the Villa!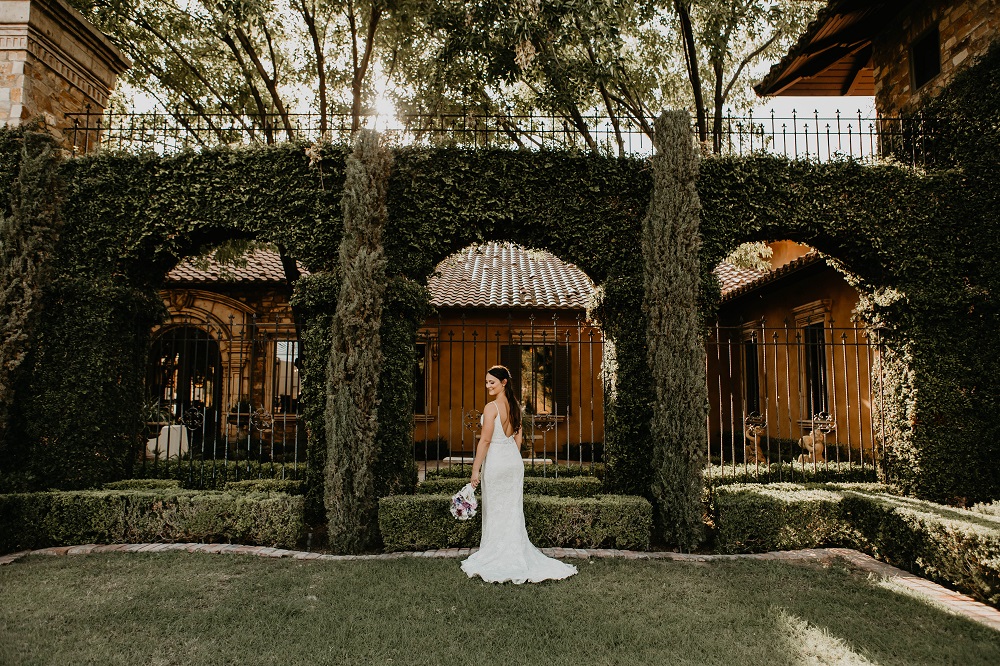 The couple and their wedding party were dressed to the nines: Matt and his groomsmen wore grey suits with purple ties, the bridesmaids and flower girls wore lavender and purple gowns (with cute cowgirl boots for the little ones!), and Terese turned heads in her lacy and sparkly mermaid-style gown.
The evening started with cocktail hour, where guests mingled while they thought up fun date ideas to leave in a "date jar" for the newlyweds. Soon, it was time for dancing: Terese and Matt danced to Nick Wilson's "Miles Apart." The bride and groom each danced with their father and mother, respectively. They even included an anniversary dance to include their guests in the fun!
As people enjoyed speeches, dancing, and each other's company throughout the night, they also enjoyed a delicious dinner menu of lemon chicken, pork, potatoes, carrots, salad, and fresh bread. Of course, there was also a towering, sparkly cake, which satisfied everyone's sweet tooth!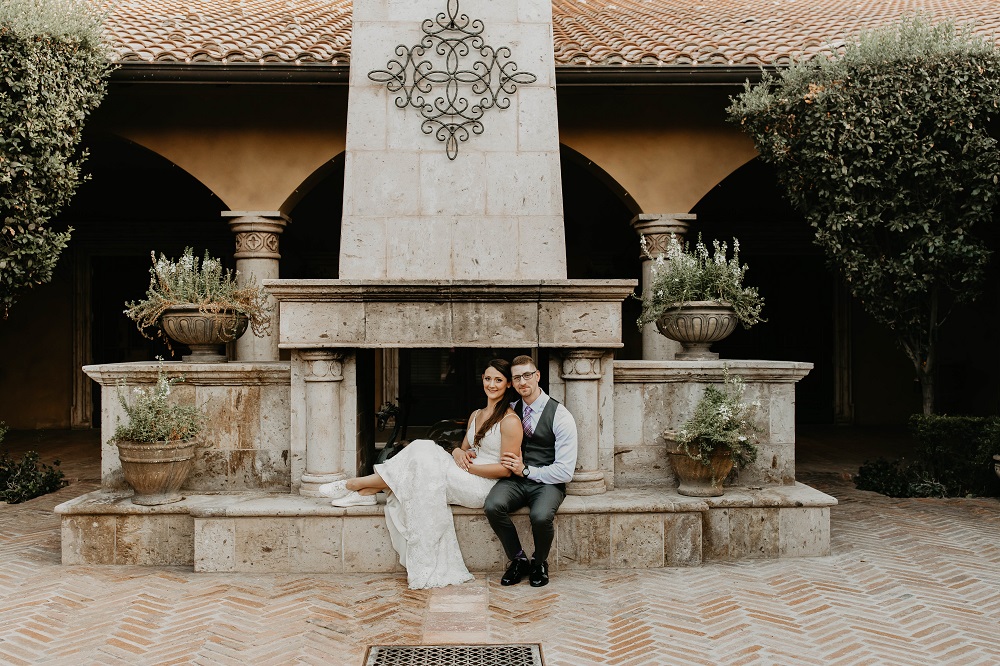 But the best thing about this lovely wedding was the joy in everyone's eyes. It was easy to see that this event was more than a celebration of love — it was a little slice of normalcy in this crazy world, and I'm sure everyone in attendance will never forget it.
Photography By: Jasmine Amber Photography