Gold and Glamor For Teresa and Miguel's Sparkling Celebration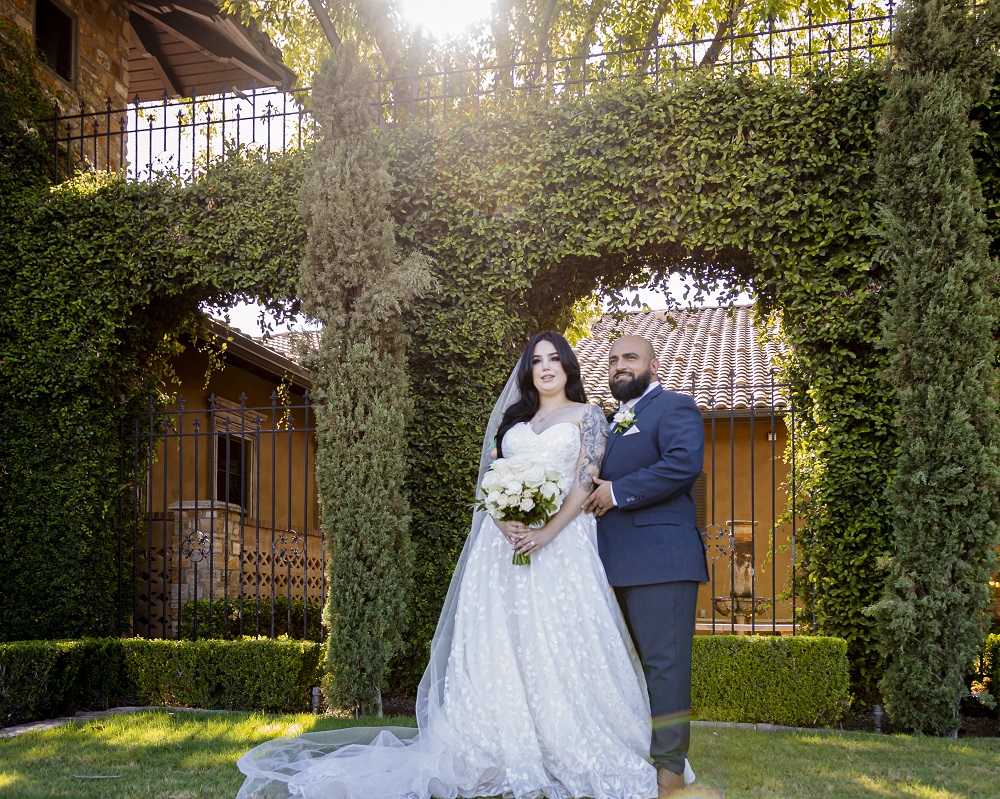 Love never fails — that was one important message to take away from Teresa and Miguel's celebration at the Villa, and this couple certainly proved it. Their officiant, a close friend of Miguel's, certainly didn't spare the jokes, but he also reminded us that love always finds a way. Amongst the white rose petals and the stunning outdoor architecture, it was definitely a moment to remember as this couple made it official.
Of course, even with all of the romance, we can't forget about the glamor — because there was a lot of it. Teresa was absolutely breathtaking in her white lace gown with a sweetheart neckline. And those gold dresses for the bridesmaids were some of the most beautiful we'd ever seen. Miguel and all of the groomsmen chose dark blue suits which were a perfect pairing and totally on theme for the day.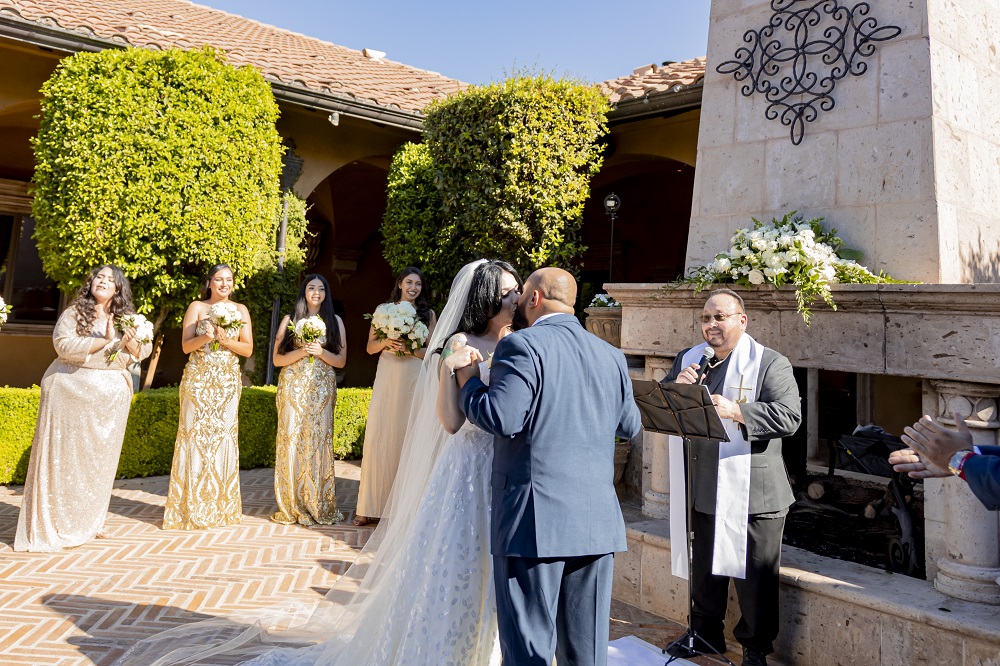 As we moved inside, the cream, gold, and white continued. We absolutely adored the 3-tier cake, complete with intricate detailing and even ribbons! The votives, the centerpieces — this reception was romantic and sophisticated, all the way. Plus the speeches, in English and in Spanish, definitely touched the hearts of everyone there, and it was lovely to see the groom take the time to thank the guests for coming. By the time the couple danced their first dance to John Legend's All of Me, everyone was feeling the love and the party could really begin!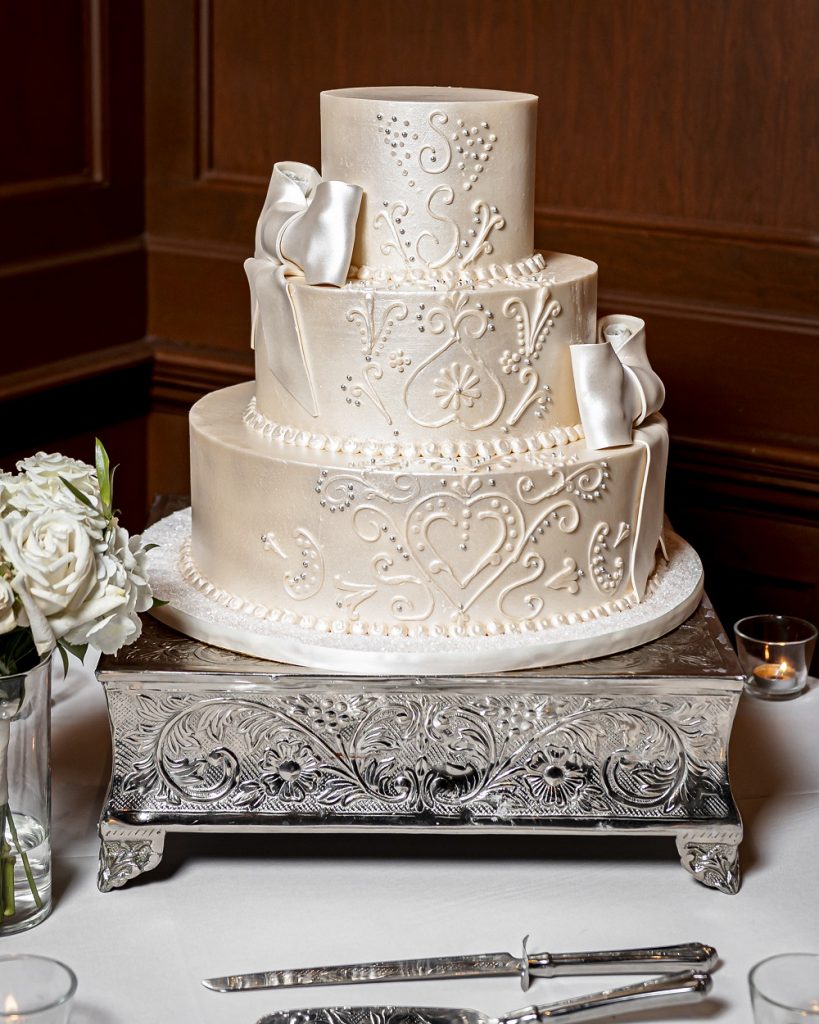 There were so many memories that will stay not only with Teresa and Miguel, but with all of the guests. From the bouquet toss to the dancing, it was a day full of sparkle, full of joy, and most importantly, full of love.
Photography By: Pak Studios