It was an elegant outdoor event when Taylor and Clay were married on May 18th, 2019.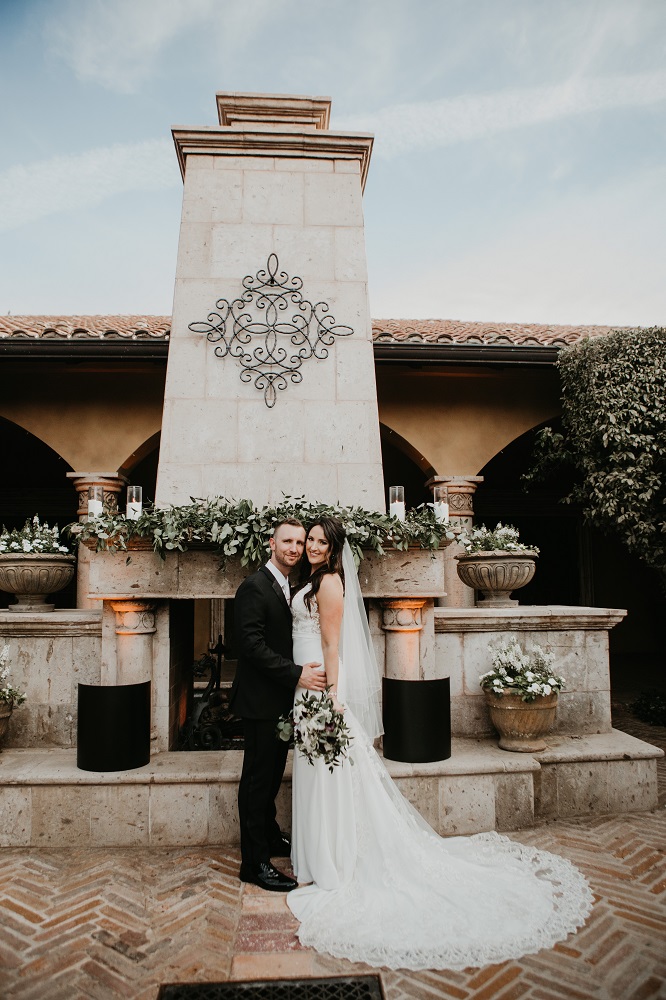 Taylor looked stunning in an elegant A-line gown and fingertip length veil. Her nosegay bouquet consisted of gorgeous white and green florals. Her nine bridesmaids' bouquets were smaller versions of hers. The ladies wore black, off the shoulder gowns and matching necklaces.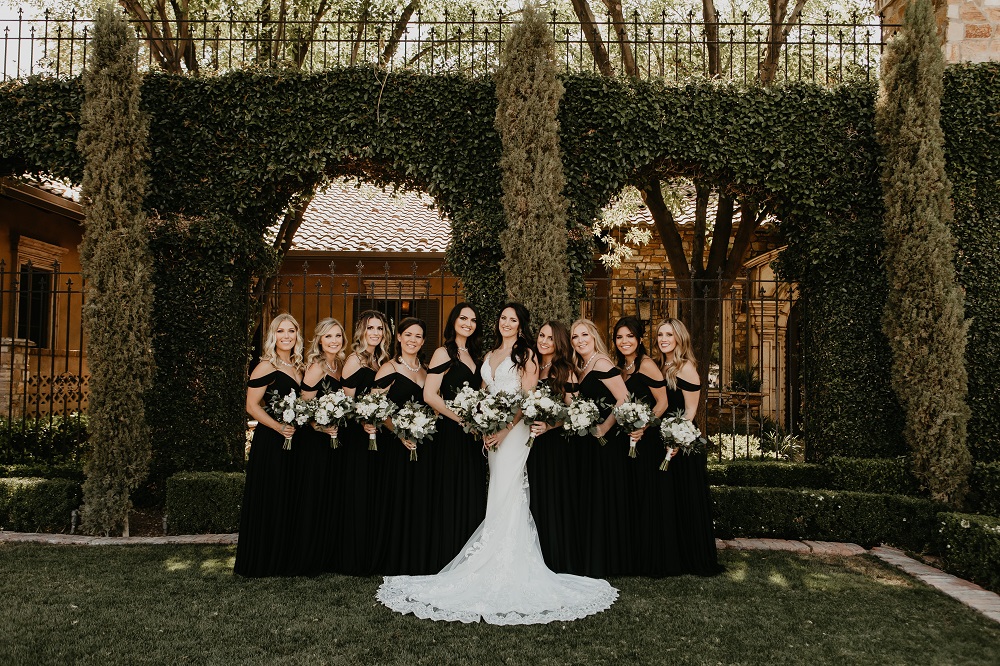 The groom and groomsmen looked impressive in black tuxedo suits. Clay stood out with a white tie while the others wore black.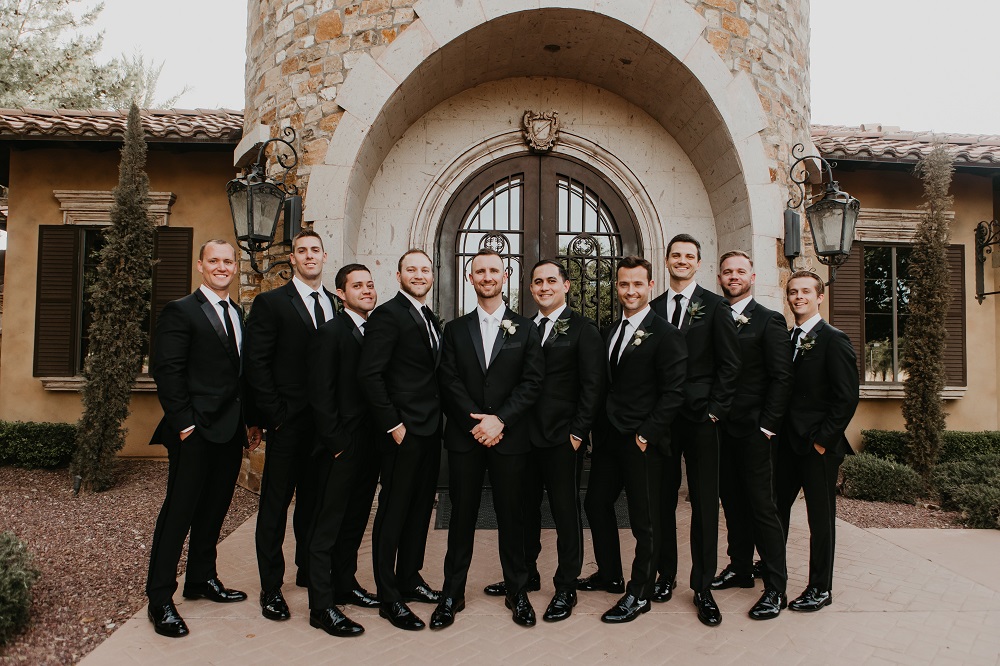 After the ceremony the guests were seated in the Tuscan courtyard. The tables were decorated with white and green arrangements and candles. The guests enjoyed a meal that was just as elegant as their ceremony.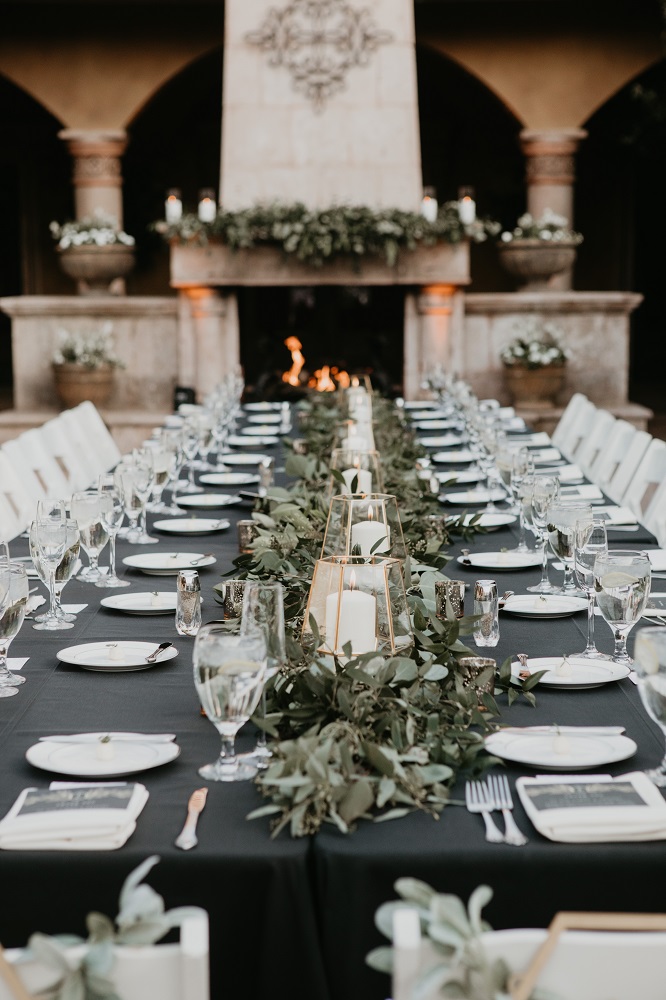 It was a gorgeous celebration for the newlyweds, their friends, and family.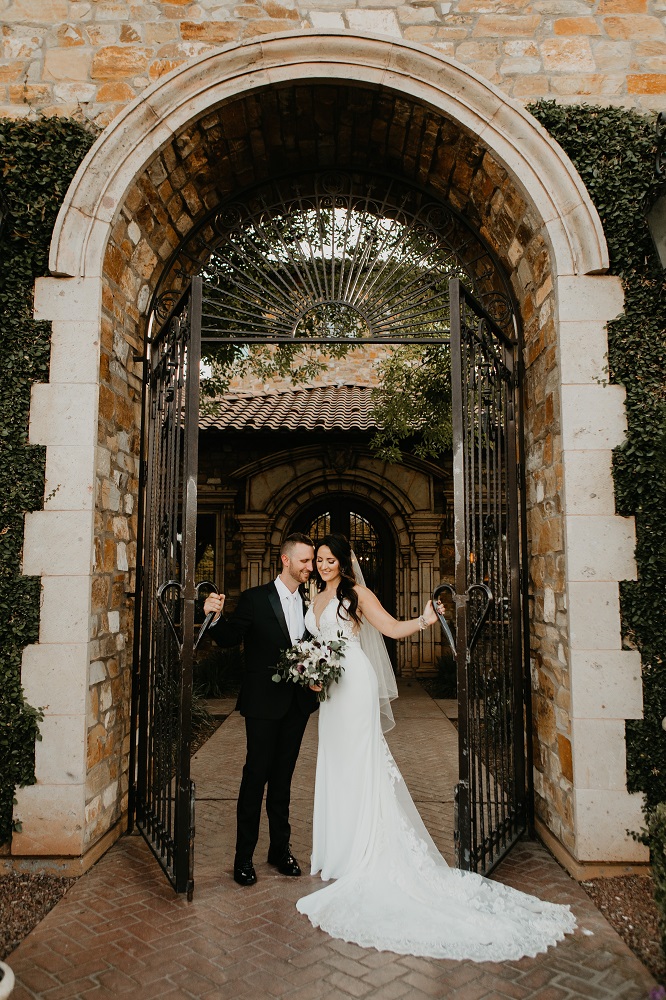 We wish them nothing but the best in their lives together!
Photography by Jasmine Amber Photography