Taylor and Brendan's Valentine's Day Bash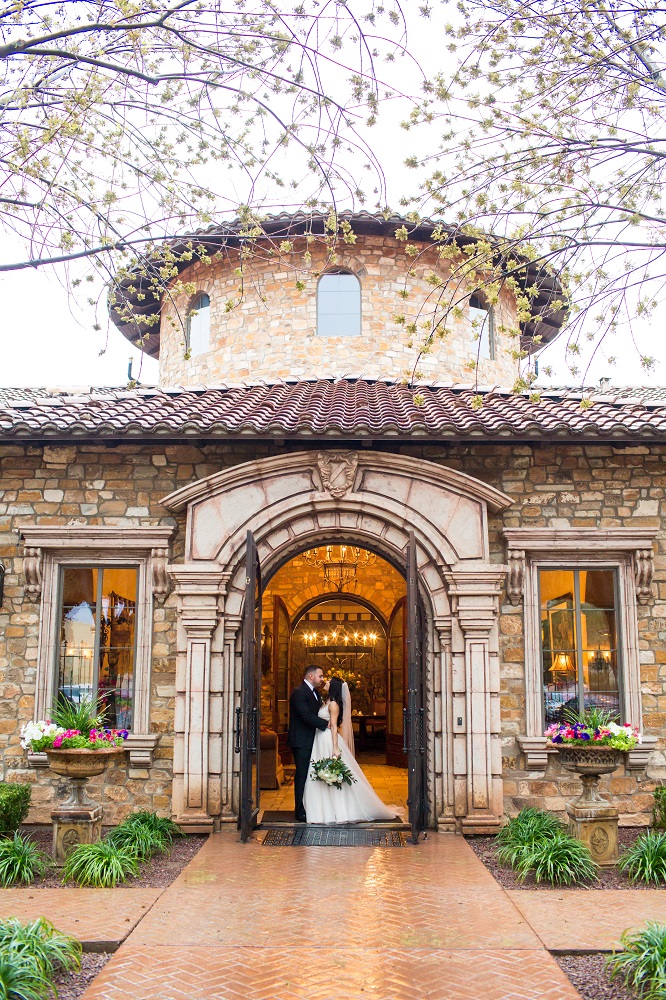 Valentine's Day is the quintessential romantic holiday, which makes it a great time to tie the knot. And that's exactly what Taylor and Brendan did earlier this year! This gorgeous couple had an equally gorgeous celebration right here at the Villa on February 14, 2019.
We all knew Brendan and Taylor are a good-looking pair, but we were blown away by the stunning looks they both wore at the altar! Brendan looked classy and cool in his black tux and bowtie.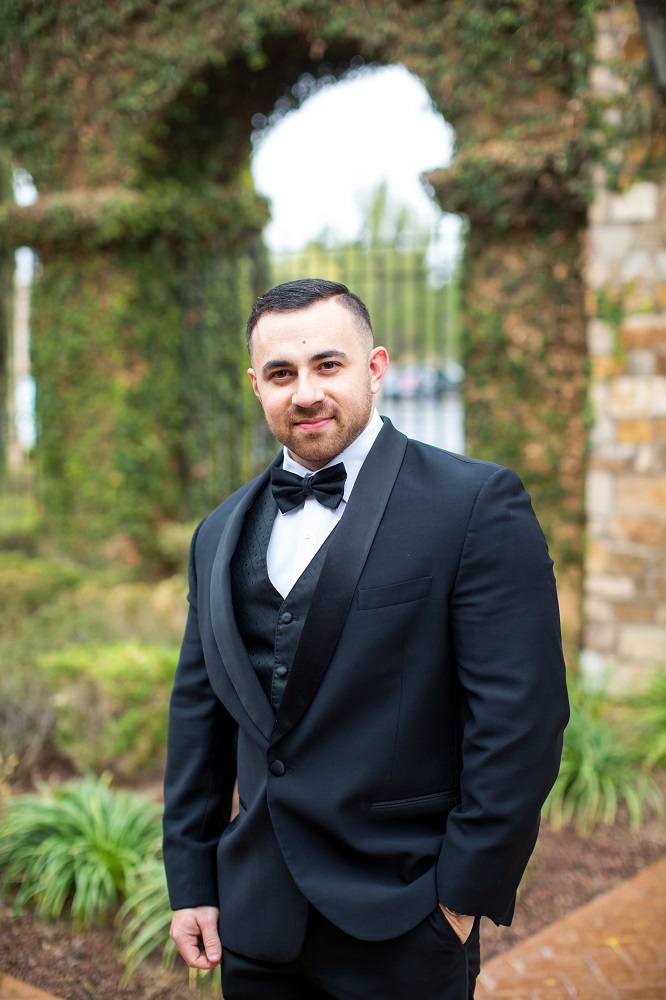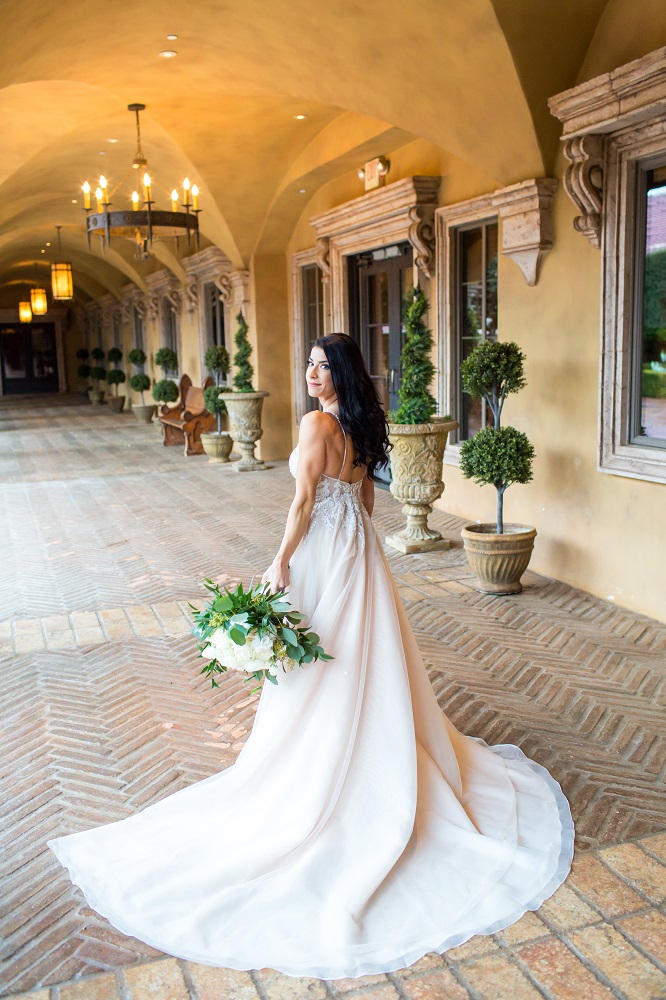 Taylor's dress was unbelievably beautiful; the spaghetti-strapped, V-neck bodice was decorated with diamond beading, and the cream-colored tulle skirt added a touch of sweetness and elegance.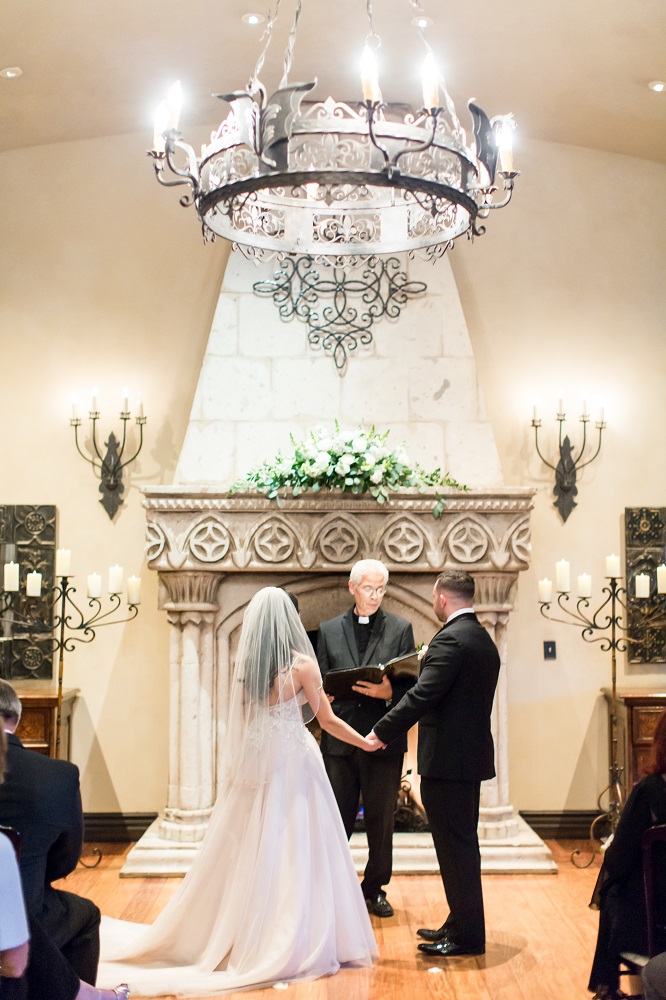 The couple was married indoors, standing before the fireplace of our beautiful La Stanza Chianciano. The ceremony was traditional and full of heart and humor (the moment they vowed to love each other "even when you drive me crazy" got a few laughs). Before long, Taylor and Brendan were officially Mr. and Mrs., and it was time to hit the dance floor!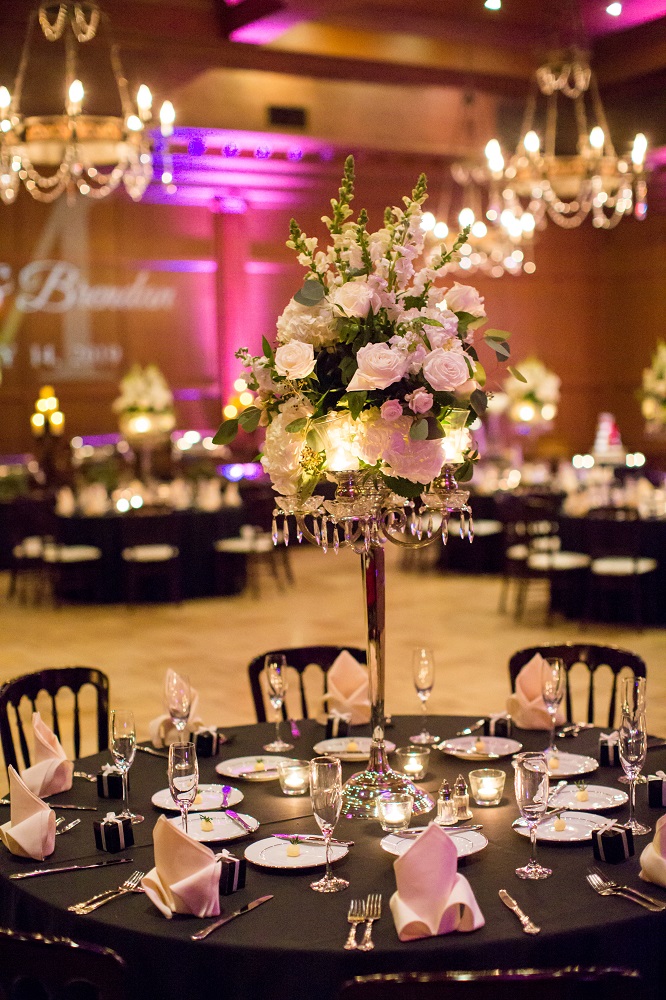 The reception was decorated with black linens and gold centerpieces overflowing with white and blush roses. Guests made their way to their seats and settled in to watch the newlyweds share their first dance — not just with each other, but with their daughter. The three of them danced to "Iris" by the Goo Goo Dolls, before heading off to dance with their parents.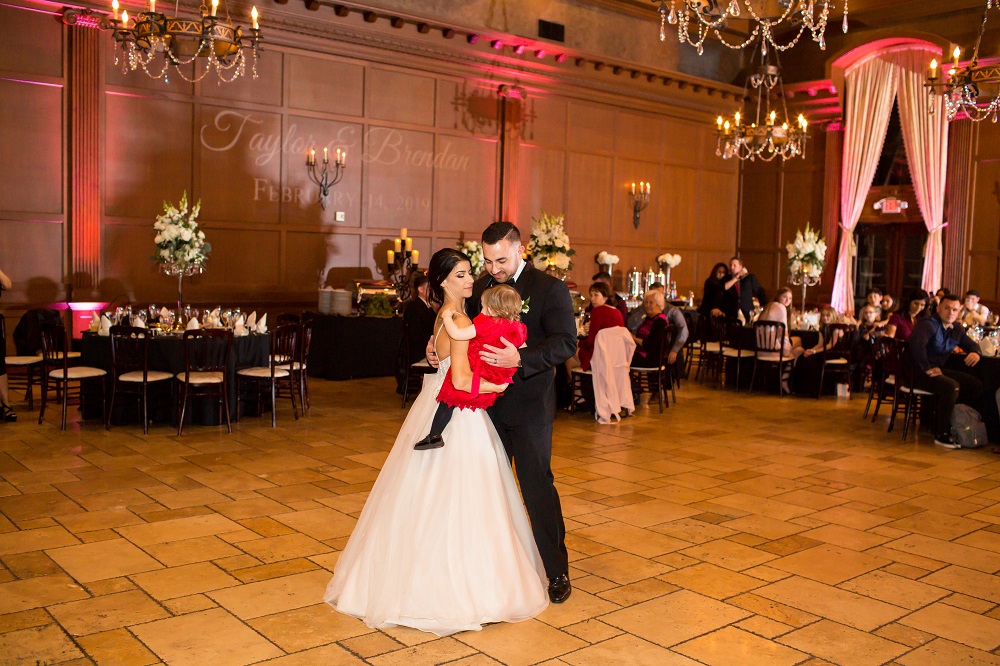 Taylor and her father danced to Tim McGraw's "My Little Girl," while Brendan and his mother danced to Rascal Flatt's "My Wish." 
After these dances, guests enjoyed a Caesar salad before heading over to the buffet table for dinner: mashed potatoes, green beans, flat iron steak with green chimichurri sauce, and chicken breast stuffed with prosciutto and provolone, yum!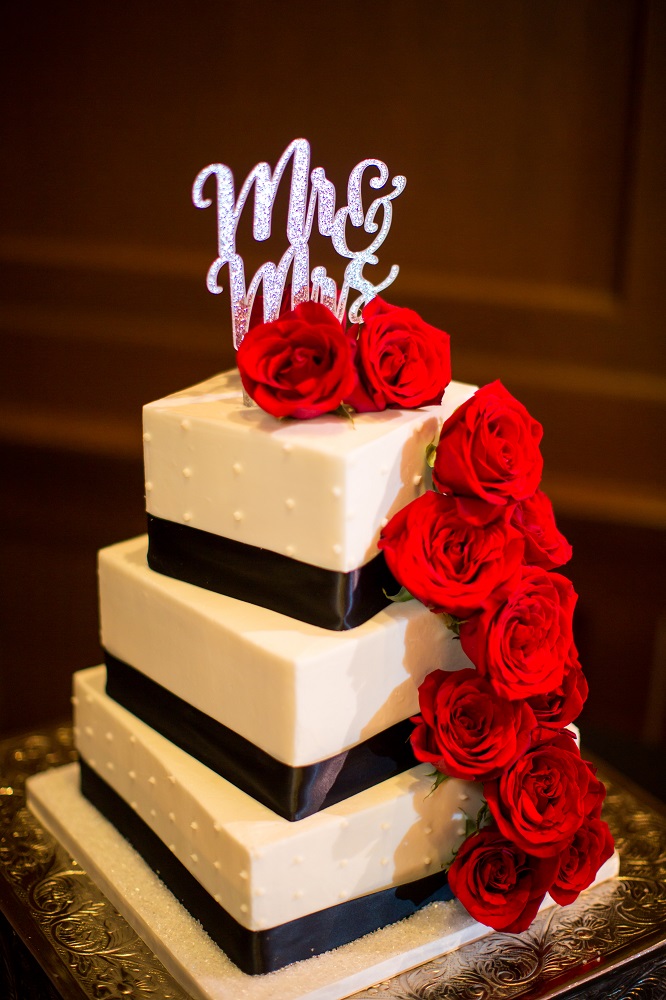 Throughout the evening, Taylor, Brendan, and their loved ones ate, danced, laughed, and just had a great time! We suspect that their married life will be filled with great times; as the best man said, "The road goes on forever and the party never ends."