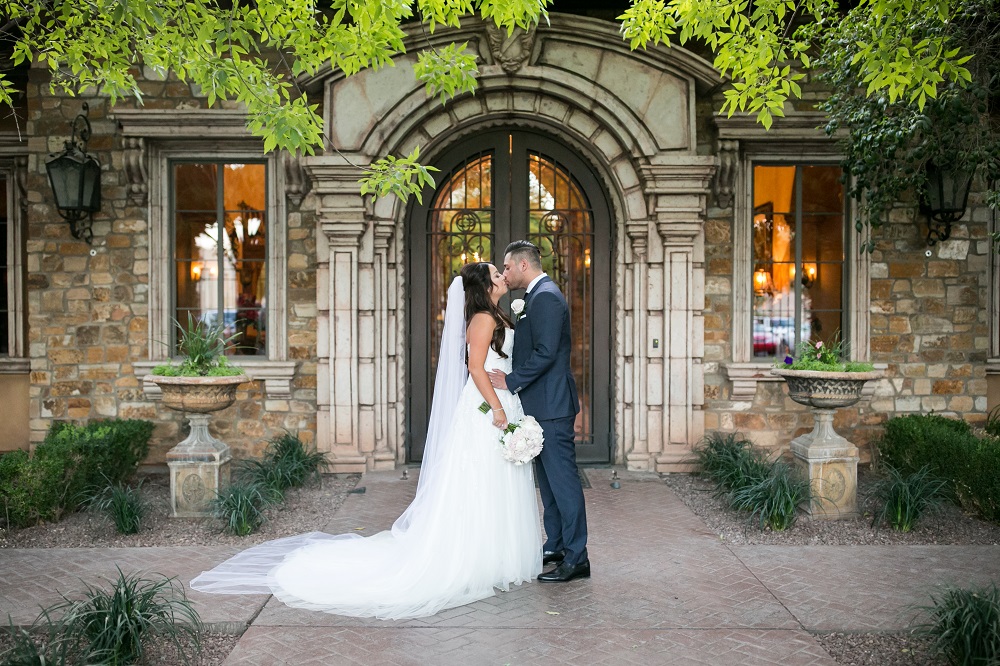 Tara and Brian were married on November 4, 2017.
Tara looked radiant in a strapless A-line gown with a sweetheart neckline and embellished overlay. Her accessories included a beaded bracelet and stud earrings. Her bouquet of white and pale pink flowers was tied with a white ribbon. Her six bridesmaids wore coordinating full-length, pale pink dresses, and carried smaller versions of the bride's bouquet.
Brian got married in a gray three-piece suit with a white shirt, patterned tie, white pocket square, and white flower boutonniere. His 10 groomsmen wore blue suits with white shirts, pale pink ties, and pink rose boutonnieres.
The bride's brothers walked her down the aisle. The couple lit a unity candle as a picture of their new marriage.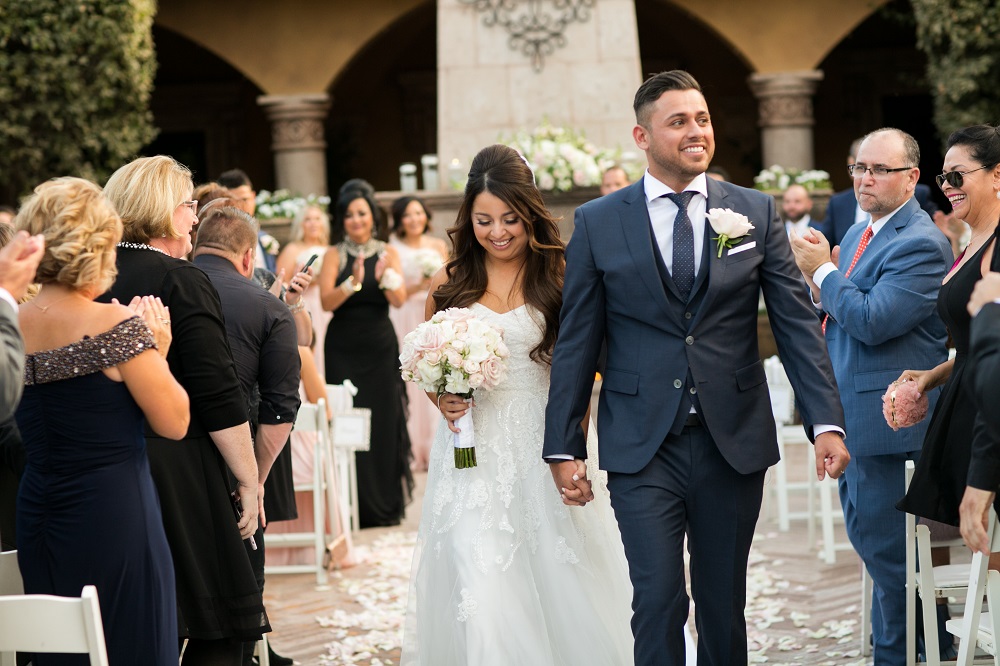 At the reception, guests enjoyed a meal of beef tenderloin with cognac cream sauce, grilled chicken with olive oil and herbs, potatoes au gratin, tortellini primavera, and mixed green salad.
During the speeches, the best man, the groom's brother talked about how honored and nervous he was to be best man, how wonderful a brother the groom is, and how proud he is of the groom. The mother of the bride asked for a moment of silence for the family members who had passed and were not able to be present at the wedding. The groom's sister said how happy she was for the newlyweds and how excited she was to be gaining a sister.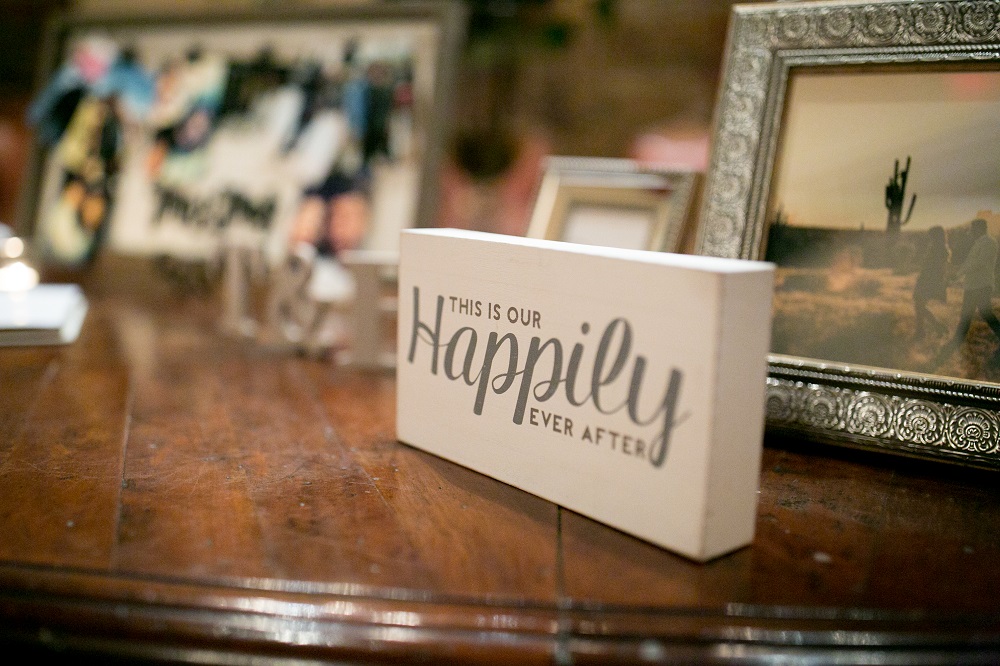 Tara and Brian shared their first dance as a married couple to "All of Me" by John Legend. The bride and her brothers danced to "Stand by Me."
The three-tiered wedding cake had white top and bottom layers, and middle pink layer embossed with the couple's last initial.
We wish Brian and Tara nothing but love, luck, and happiness in the future!
Photography by: Renee Clancy Photography
To view more photos from this wedding, please visit our Facebook or view our Photo Gallery.