Sheridan and Scott, who met out in Scottsdale, were married on September 21, 2018.
Sheridan chose an elegant off-the-shoulder gown with a sweetheart neckline, low back with button-down detail, lace bodice, and a skirt with a train. Her accessories included jeweled heels, a V-shaped necklace, and a jeweled headband that anchored a hip-length veil. Her bouquet incorporated daisies, roses, and other flowers in shades of yellow, pink, and white. Her five bridesmaids wore flowing, full-length pale pink gowns in a variety of silhouettes. They carried smaller versions of the bride's bouquet.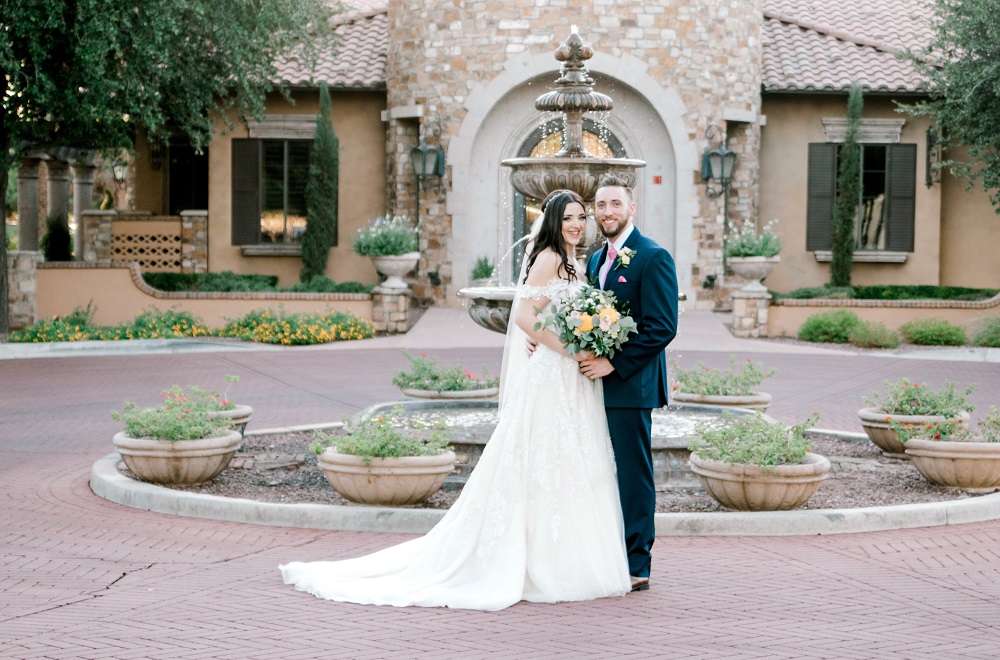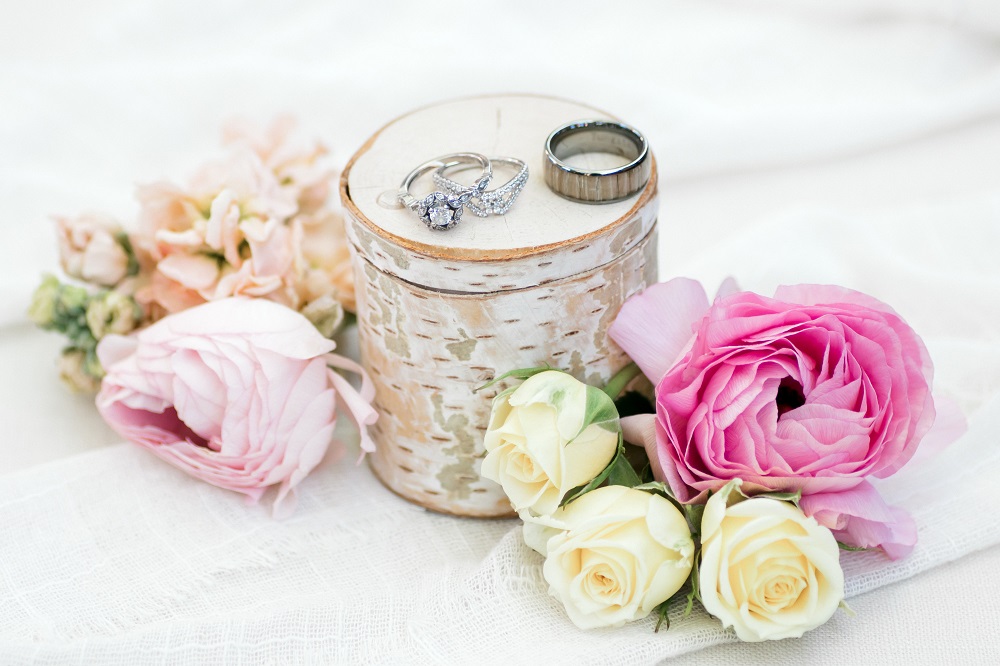 Scott looked handsome in a dark blue three-piece suit with a dark blue vest, white shirt, pink tie, pink pocket square, and mini bouquet boutonniere. His five groomsmen dressed to match him.
During the ceremony, the officiant talked about how the couple met, about Sheridan's interest in astrology, and how the couple's love for each other will grow in this new state of marriage. Scott and Sheridan read vows to each other, then placed the vows and letters from family in a time capsule. The ceremony closed with a quote from the movie "The Wedding Singer."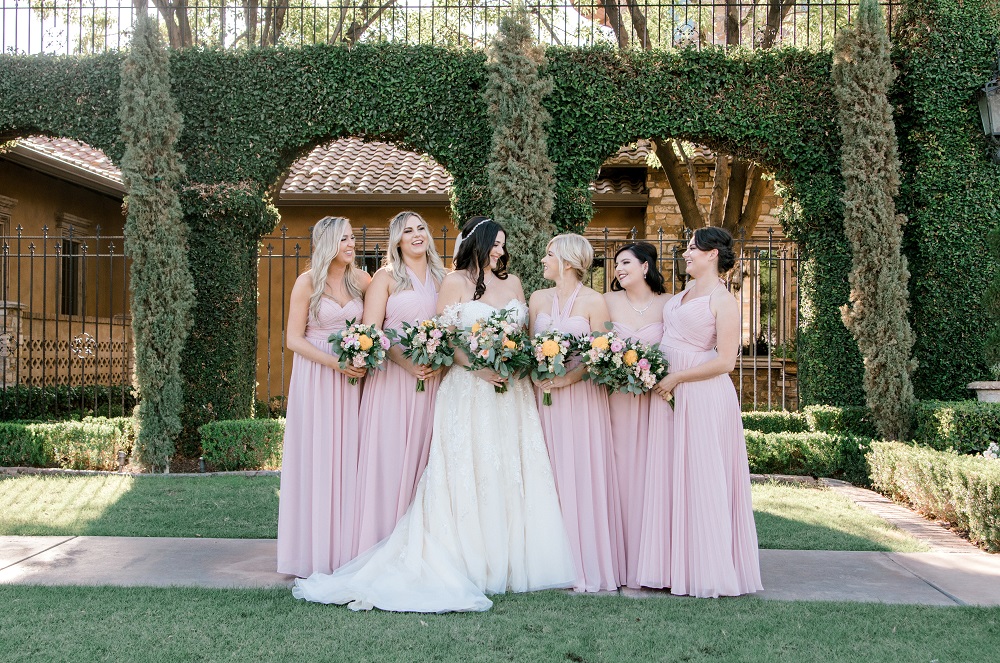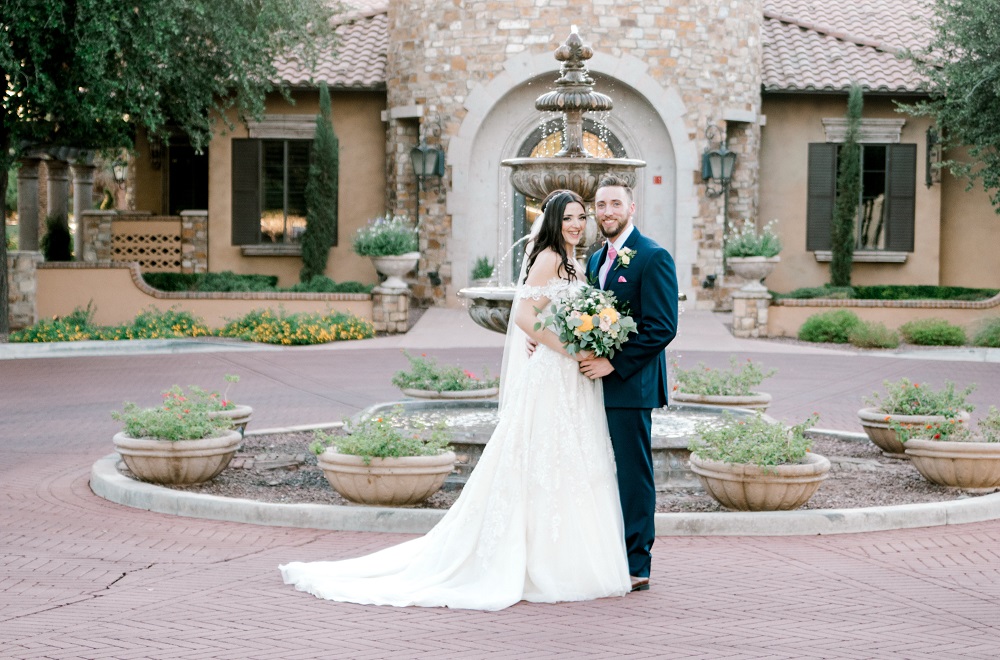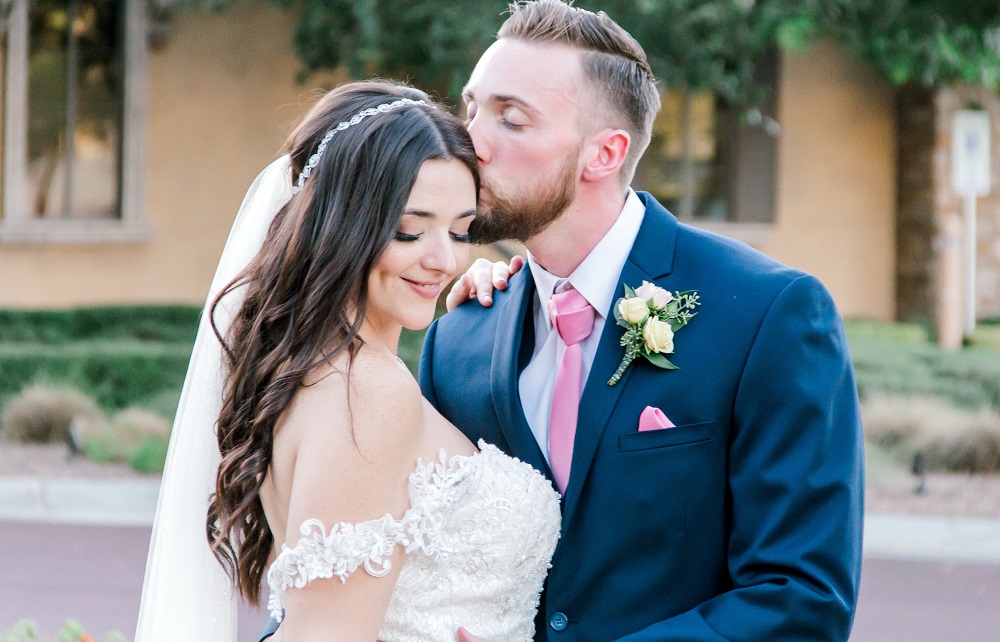 Inside at the reception, guests found their seats with place cards and signed in at a table decorated with candles. The meal included a plated salad and a buffet that featured steak, chicken, mashed potatoes, and other vegetables.
During the speeches, the best man spoke about how happy he was for the newlyweds, and bride's sister talked about how much she loves Sheridan and Scott. Sheridan's father talked about how happy he was and shared cute jokes about her.
Scott and Sheridan danced together for the first time as a married couple to "Can't Help Falling in Love" by Elvis Presley. Sheridan and her father danced to "Landslide" by Fleetwood Mac. Scott and his mother danced to "A Mother's Song" by T Carter Music. The parents' song was "From This Moment On" by Shania Twain. There was also a dance for all married couples.
Other wedding fun included the shoe game, the bouquet toss, and the garter toss.
The three-tier white wedding cake was topped with a gold ornament bearing the couple's last name.
The newlyweds left their reception under the signature sparkler send-off.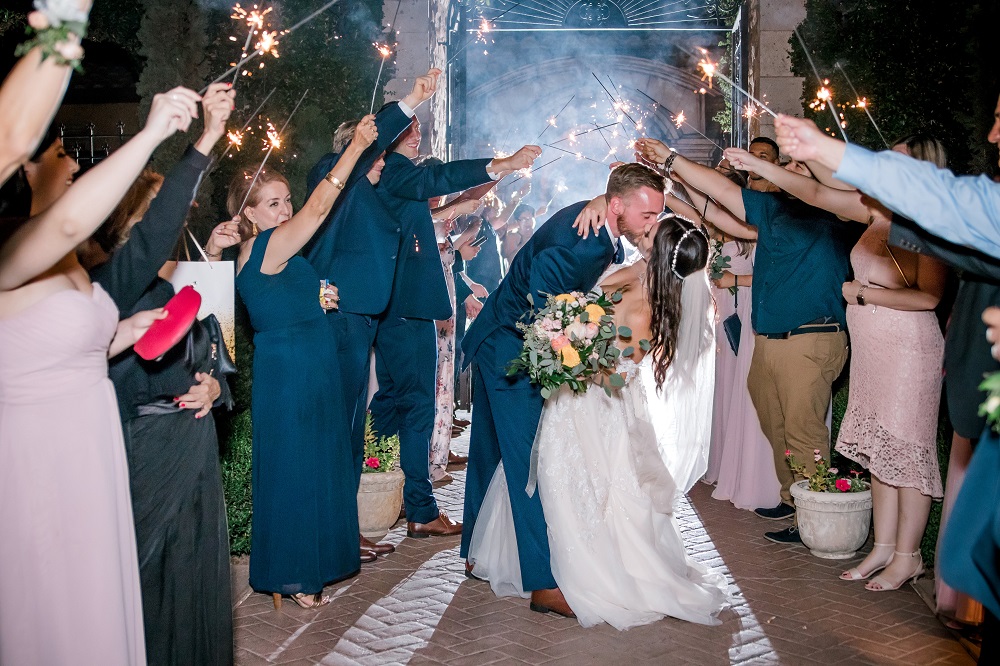 We wish Sheridan and Scott nothing but love and happiness in their new marriage!
Photography by: Devon Stoebe
DJ: Ray the DJ
Florist: Blume Events