Ethan and Shawna became man and wife on June 7, 2019.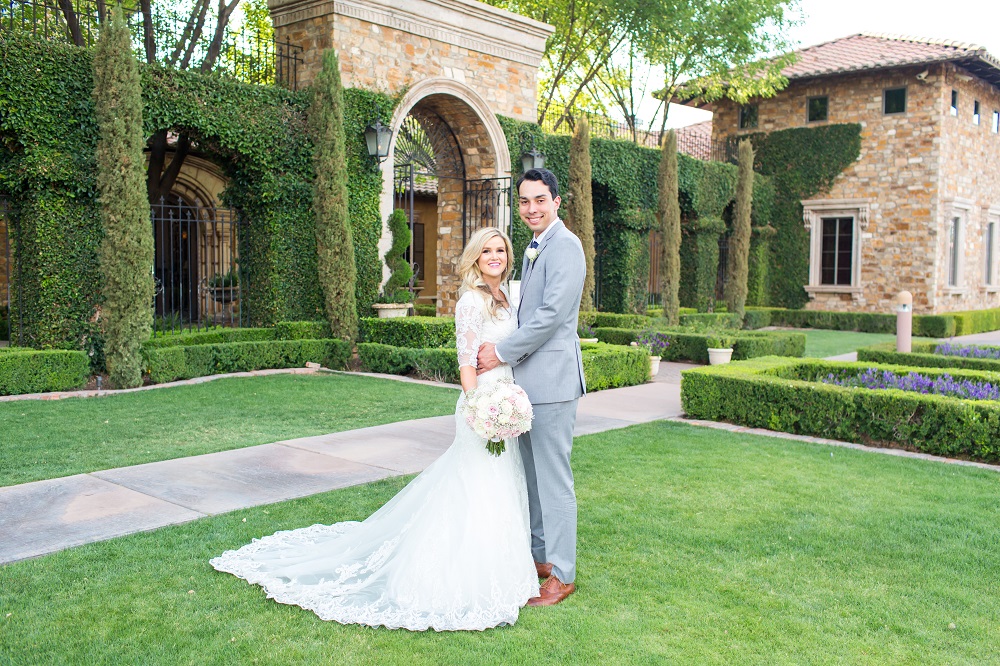 Shawna chose a sophisticated lace A-line gown with a scoop neckline, elbow sleeves, and a jeweled belt. Her bouquet was composed of several varieties of white, ivory, and pale pink flowers.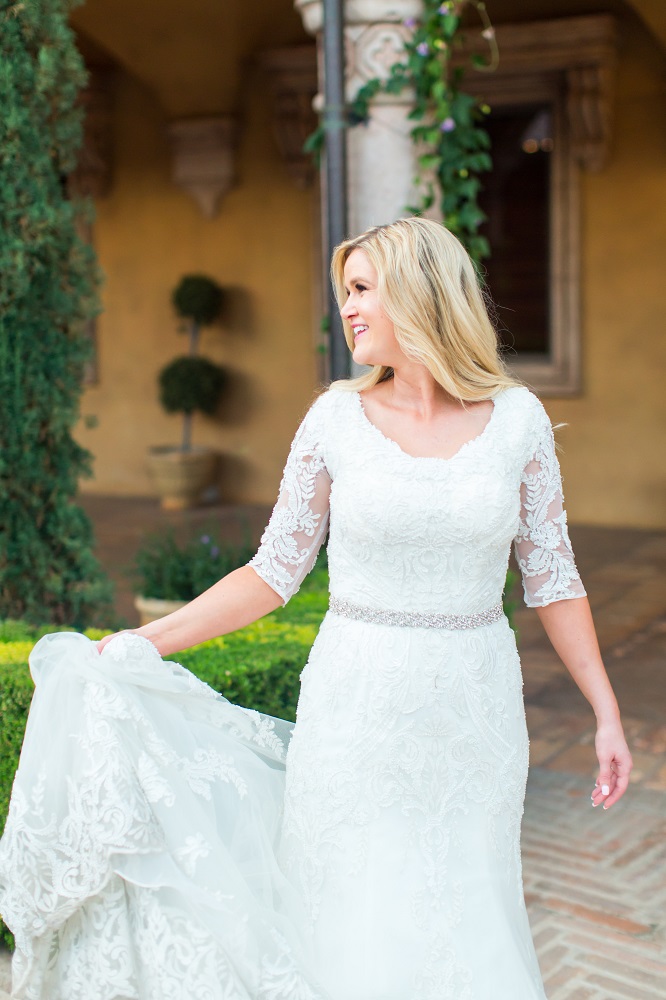 Ethan looked sharp in a light gray suit with a white shirt, slate blue tie, and white flower boutonniere.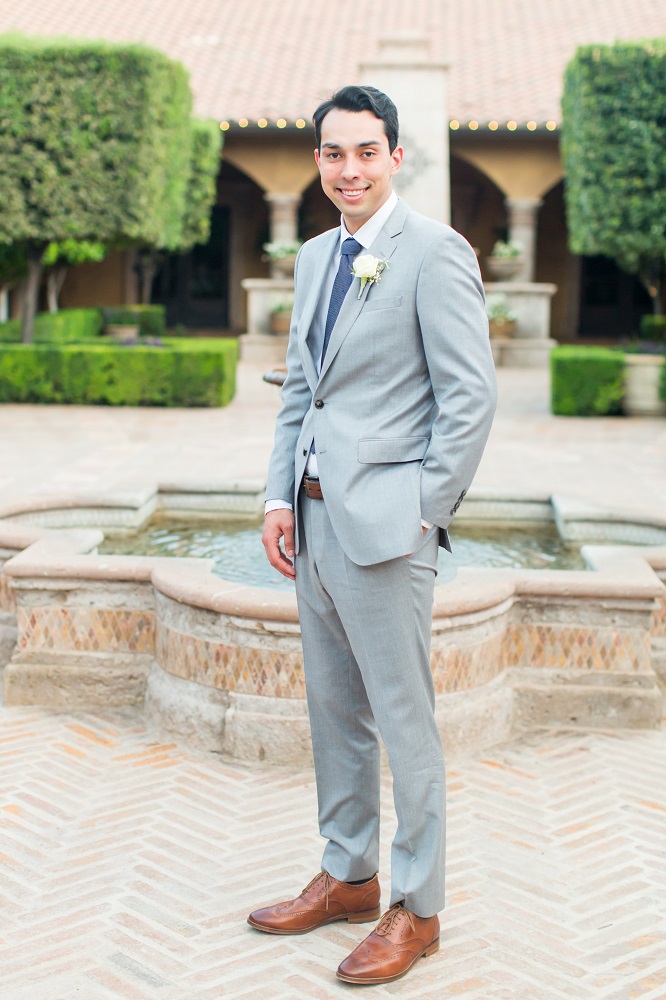 After a wedding at the LDS temple, Shawna and Ethan participated in an indoor ring ceremony on-site. A Bible verse was shared, and the officiant reminded the couple not to give up date nights and to make their time together special.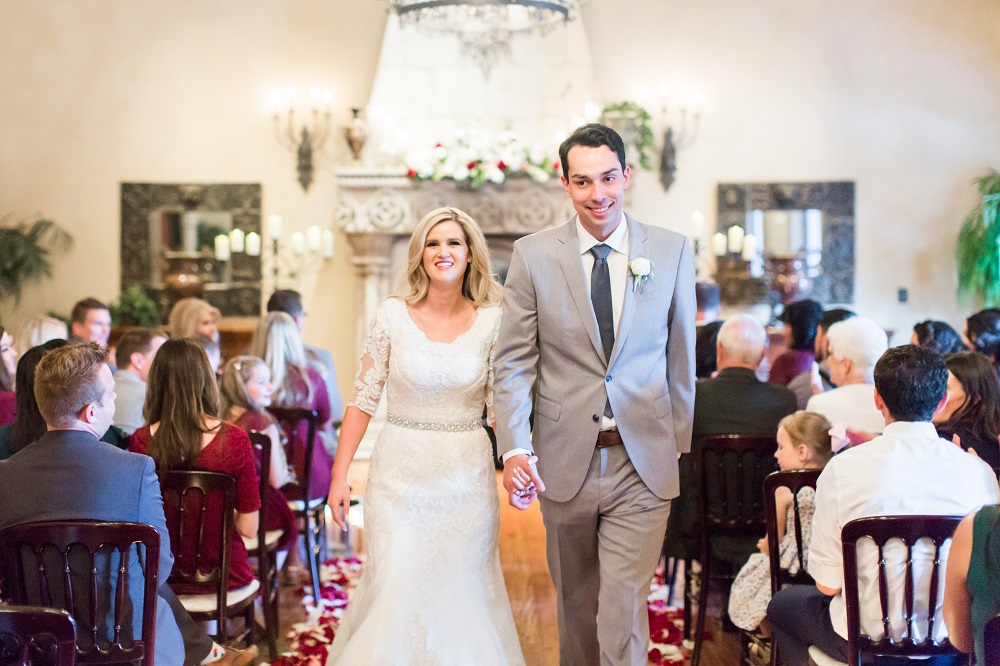 Later, guests enjoyed a meal of lemon chicken, beef, and potatoes. The wedding favors were boxes filled with chocolates.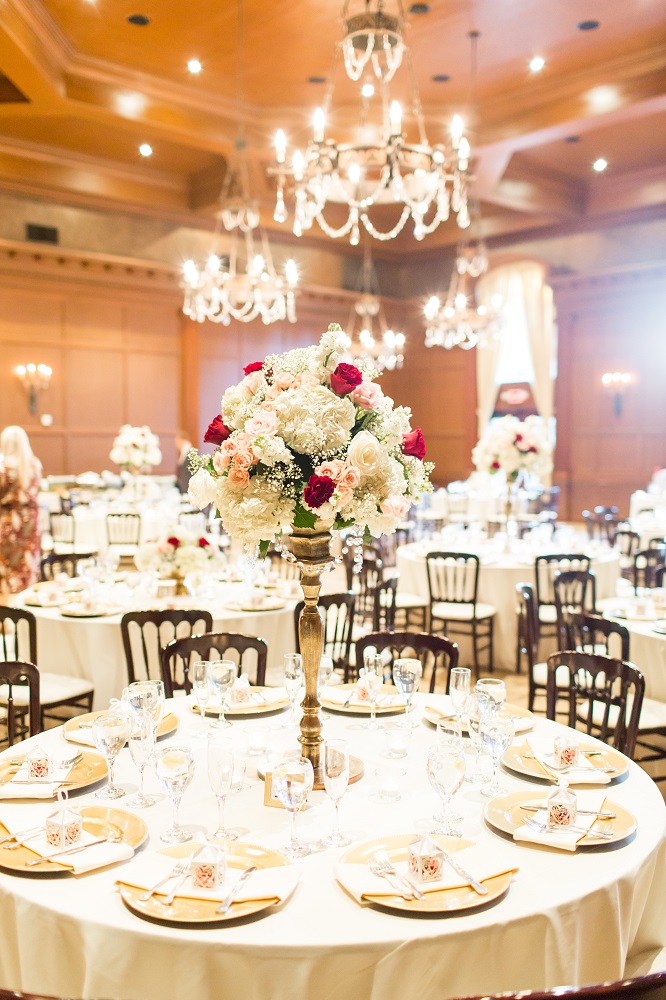 In the speeches, the groom's father talked about his son's work ethic and his plan for his life, and said that he was happy that Shawna has taken the time to get to know the family. The bride's father encouraged the couple to appreciate and listen to each other, and gave Ethan advice.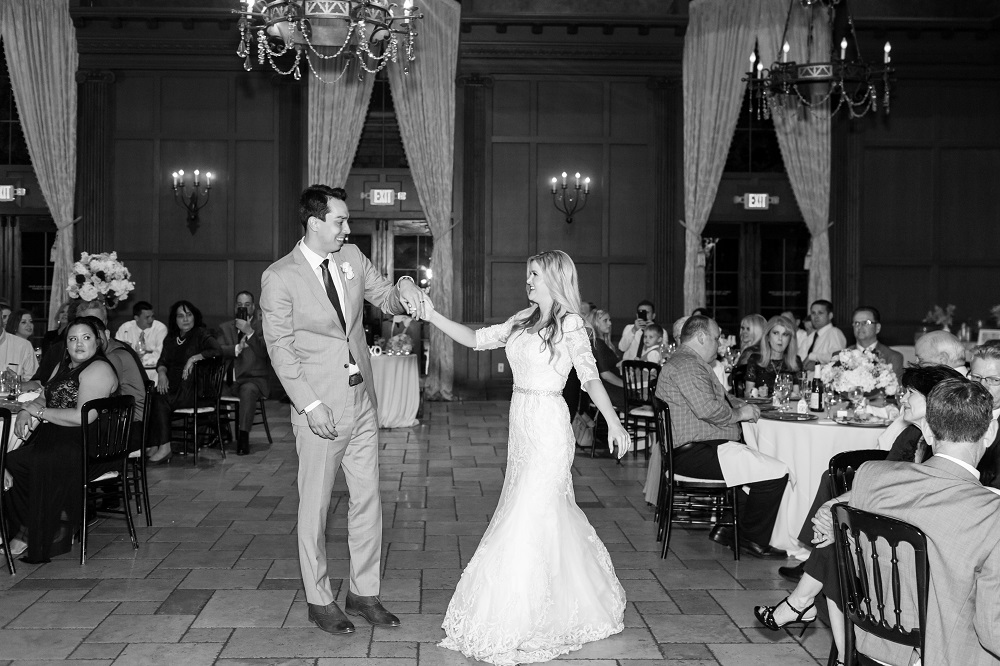 Shawna and Ethan's first dance was to "Unchained Melody" by The Righteous Brothers. Shawna and her father and Ethan and his mother danced to "God Only Knows" by The Beach Boys.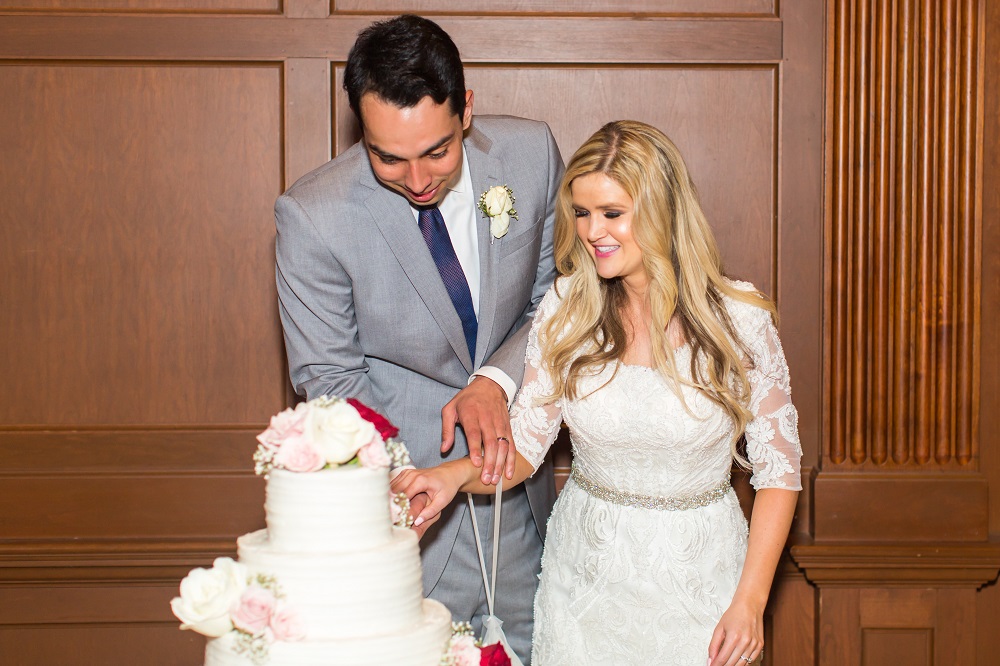 The all-white wedding cake was done in a brushed frosting design and was decorated with red, white, and pink flowers.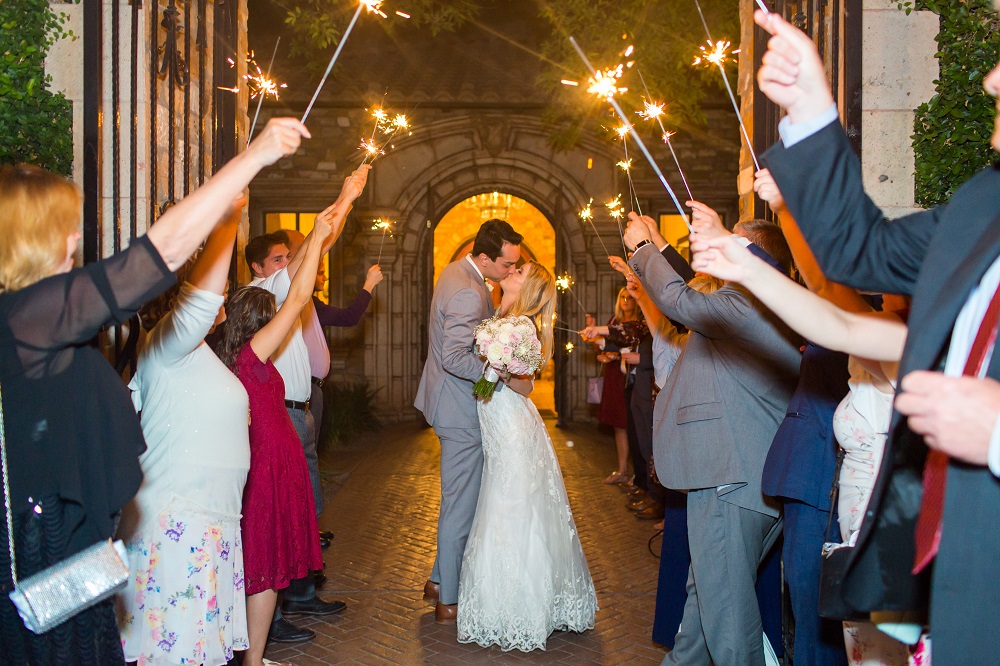 The newlyweds left their special day under the signature sparkler send-off.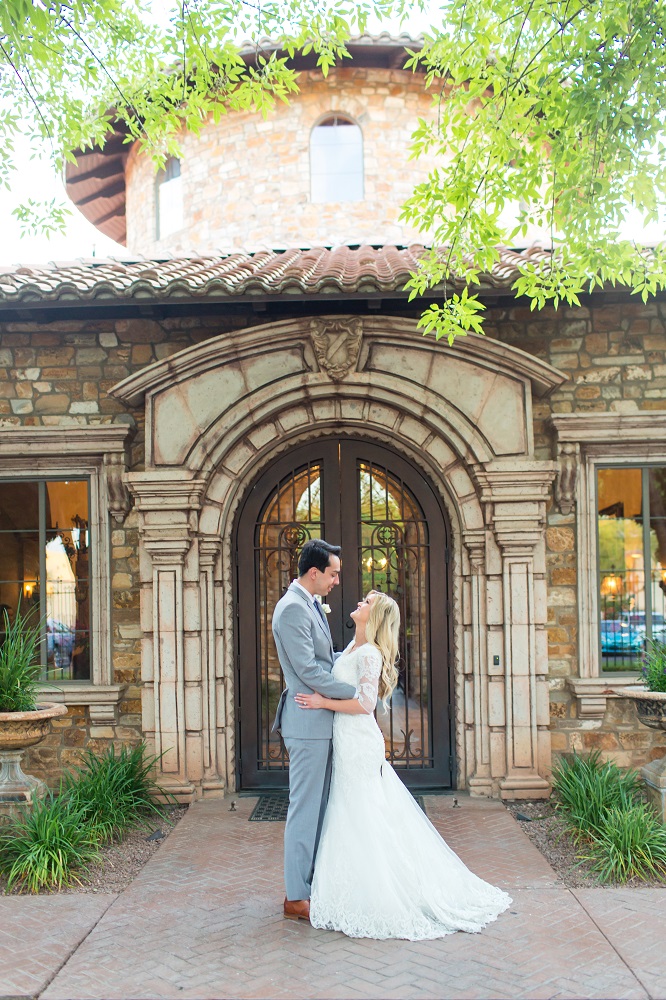 We wish them love and joy in their new marriage!
Photography by Jenn Wagner Studio