A Pretty Pastel Wedding for Sarah and Jake
When Sarah and Jake got married this June at the Villa, we knew that their special day needed to be as sweet and charming as the couple. Their lavender-and-pink-tinted festivities were absolutely perfect, and we loved helping them celebrate their love story.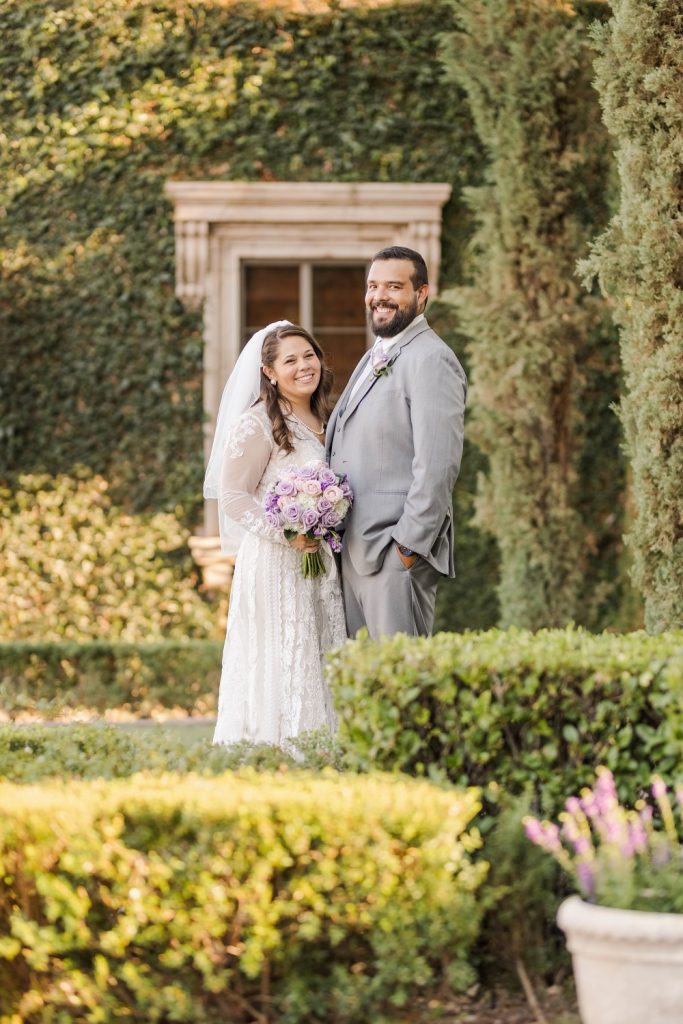 The wedding took place outdoors in our Plaza Toscano, which was decorated with lavender and pink roses (which stood out beautifully against the earth tones of the Plaza). The wedding party was wearing dreamy, pastel tones: the bridesmaids wore long lavender gowns, while Jake and his groomsmen kept things classy in light gray suits. Sarah's gown was fit for a fairy-tale princess, with sheer long sleeves, a deep v-neck, and lace appliques covering the entire dress. She beamed as she walked down the aisle, and Jake was looking lovingly back at her in a way that melted all our hearts!
Luckily, our officiant (Jake's cousin) was there to inject the day with a little light-hearted humor. He cracked jokes throughout the ceremony, and even read the lyrics to Miley Cyrus's "The Climb" as marriage advice. Before long, Sarah and Jake were officially husband and wife (yay!) and it was time to party.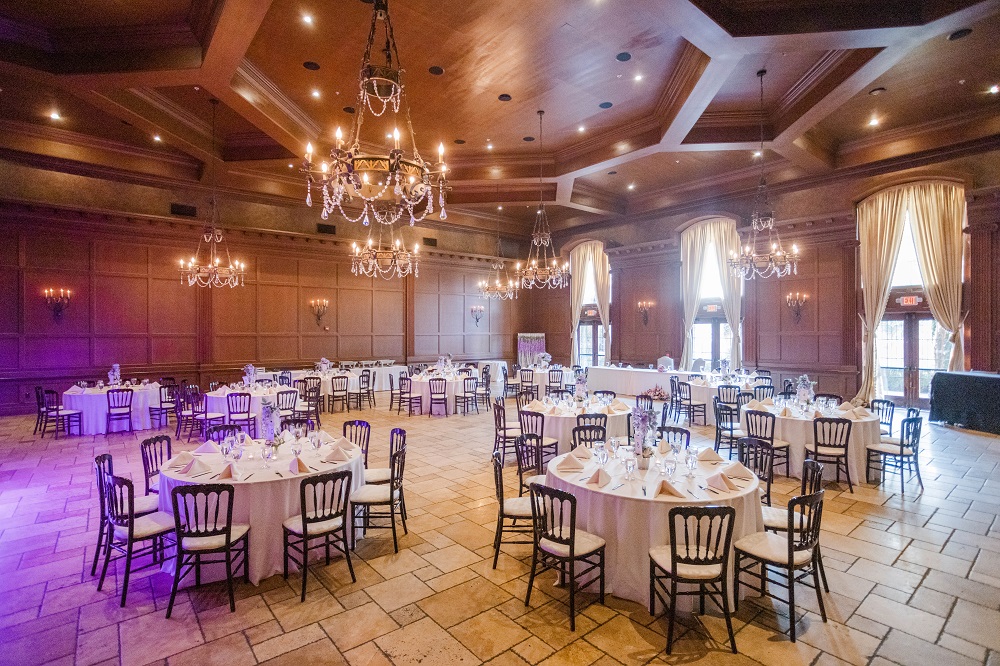 The couple kicked off the reception by sharing their first dance to Megan Trainor's "Like I'm Gonna Lose You." Then, Sarah and her mother danced together, inviting all mothers and daughters to join in halfway through. Jake and his mother performed an upbeat, fun dance number, and then it was time for dinner.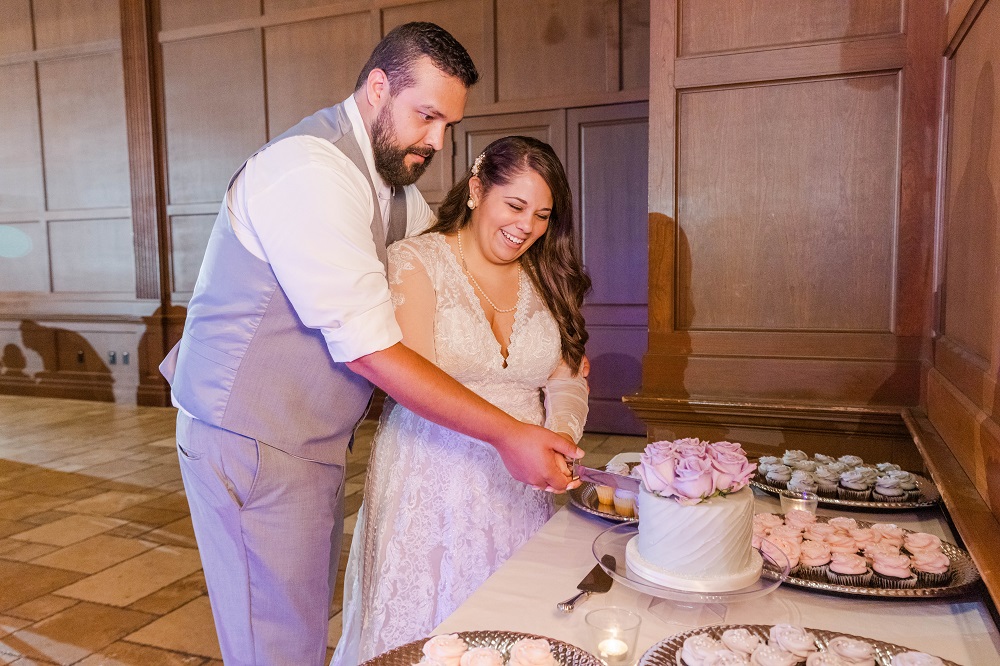 Guests enjoyed a buffet-style meal from Babbo Italian Eatery, which included: penne pasta with marinara sauce, pasta with mushroom cream sauce, a spring mix salad, caesar salad, grilled chicken, and garlic bread. Guests mingled as they ate, taking pictures in the photo booth or filling out cards with advice or date night ideas for the couple of honor. It was a sweet, fun-filled night full of dancing, laughter, and love, and we know that Sarah and Jake will remember it fondly for the rest of their lives!
Photography By: Leslie Ann Photography