A friendship that began in middle school became a lifelong love when Rebekah and Harley were married on January 6, 2022.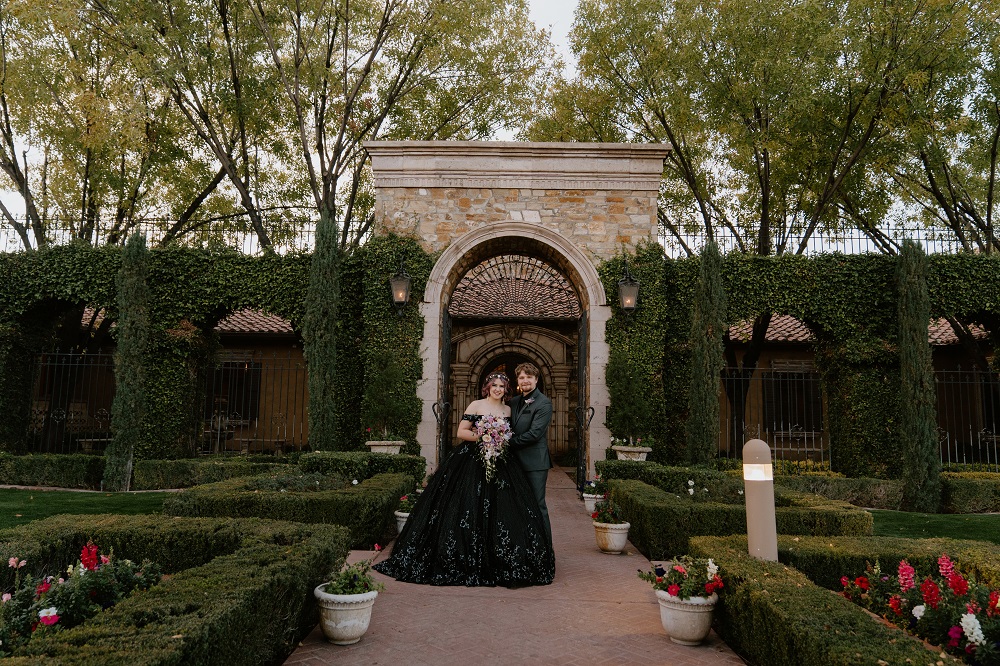 Rebekah looked stunning in an off-the-shoulder black ballgown accented with sequins. Her accessories included a white cloak, a pendant necklace, and a decorated hairband. Her cascade-style bouquet was crafted from a colorful assortment of flowers. Her four bridesmaids wore individual full-length lavender dresses with black cloaks. They carried modified versions of the bride's bouquet.
Harley wore a dark gray suit with a dark gray vest, black shirt, black tie, black pocket square, and mini bouquet boutonniere. His four groomsmen wore gray suits with white shirts, black ties, lavender pocket squares, and mini bouquet boutonnieres.
In the outdoor ceremony, Rebekah promised to always protect Harley from bugs. Harley vowed to always make their house feel like a home.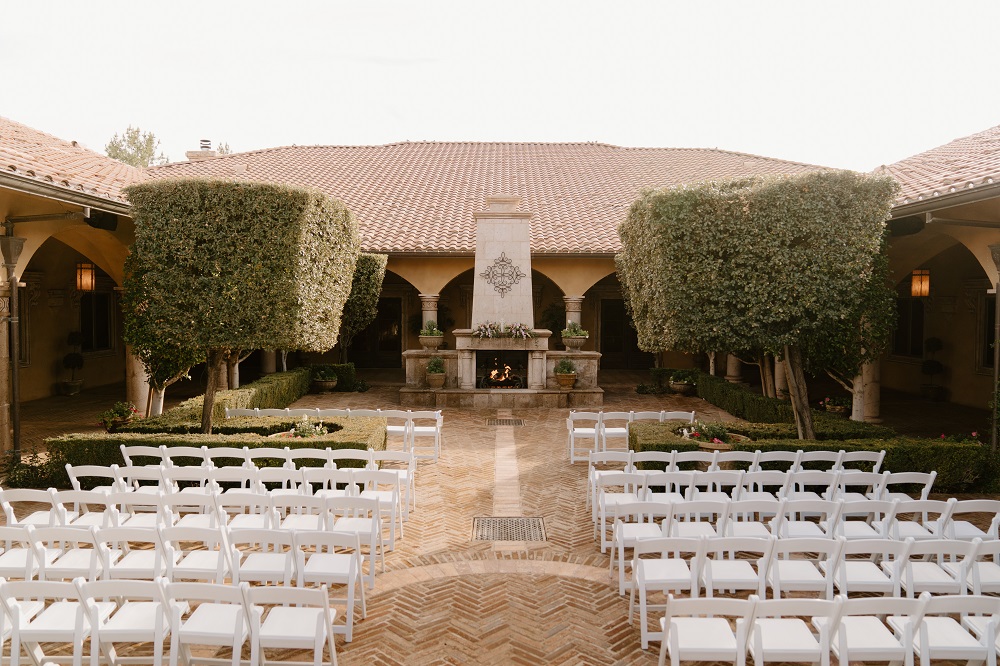 Next, guests enjoyed a meal of yogurt parfaits, chicken and waffles, and eggs Benedict. The wedding favors were jars of tea.
The maid of honor, the best man, and the bride's parents all gave toasts.
Harley and Rebekah's first dance as man and wife was to "No Hard Feelings" by The Avett Brothers. Rebekah and her father danced to "Daughters" by John Mayer. Other wedding fun included a dollar dance, an anniversary dance, and the shoe game.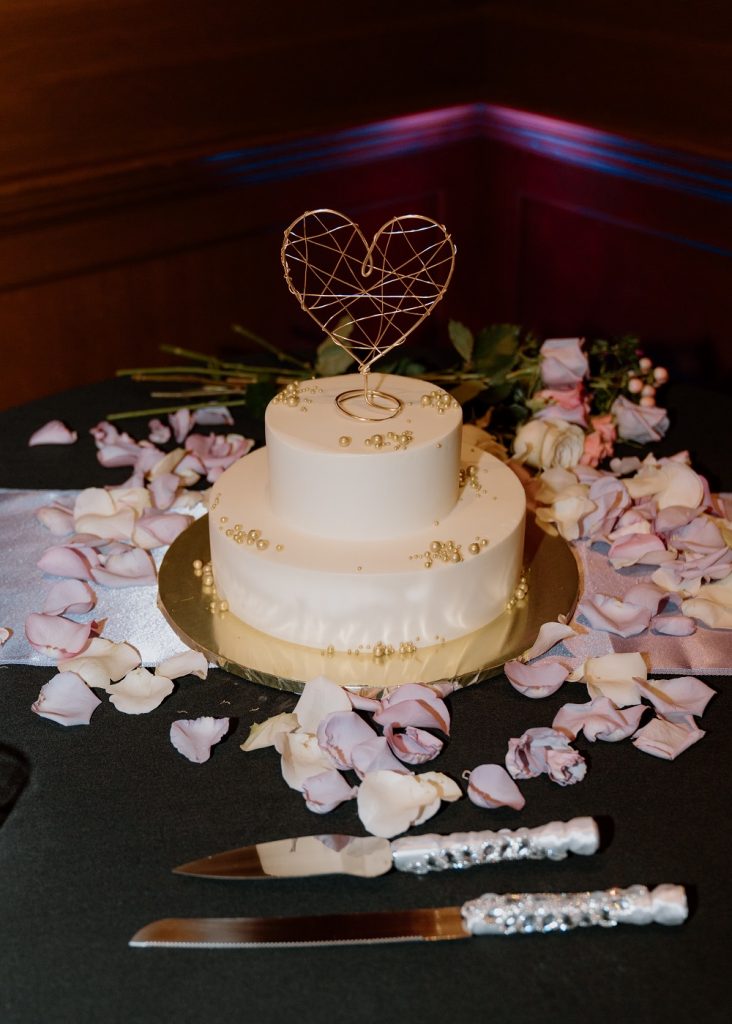 The two-tier white wedding cake was decorated with tiny gold balls. It was topped with a gold wire heart ornament.
We wish them all the best in their beautiful new life together!
Photography By: Samantha Anne Photography