A little rain couldn't stop Rebecca and Ibrahim from tying on the knot on December 28, 2021.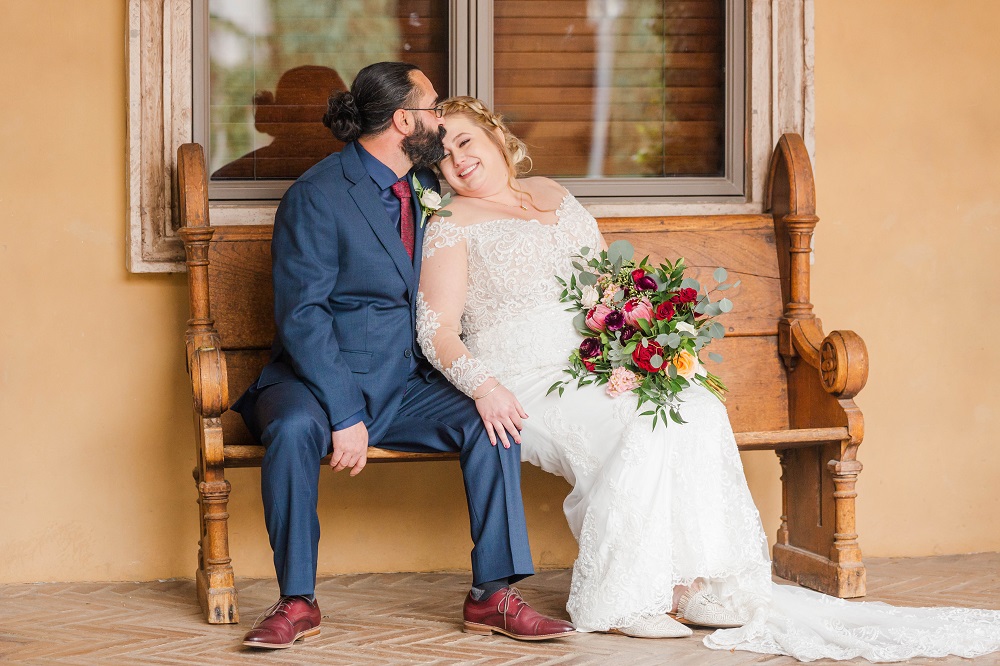 Rebecca looked beautiful in an off-the-shoulder sheath dress with a jeweled and embellished bodice, sweetheart neckline, long illusion sleeves, back button detail, and a train. Her accessories included small gold earrings and a pendant necklace. Her bouquet was an assortment of flowers in shades of yellow, white, pink, red, and burgundy with succulents and other greenery. Her three bridesmaids wore coordinating full-length mauve dresses. They carried smaller versions of the bride's bouquet.
Ibrahim wore a gray suit with a blue shirt, burgundy tie, and white rose boutonniere. His three groomsmen wore individual suits in shades of blue and gray with blue shirts, burgundy ties, and white rose boutonnieres.
In the outdoor ceremony, members of the wedding party held umbrellas over Rebecca and Ibrahim's heads as they read individual vows to each other. Rebecca called Ibrahim her soul mate and promised to love him to the best of her ability. Ibrahim promised to always love and respect Rebecca.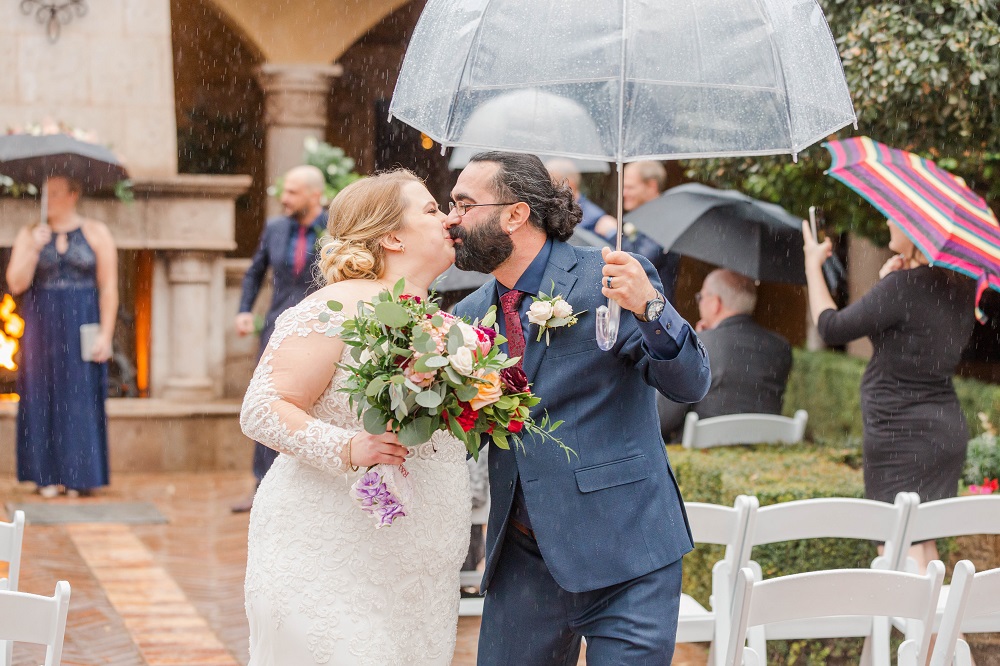 The guests enjoyed a meal after the ceremony. Wedding favors were chocolates and keychains of the evil eye symbol and wooden hearts.
During the speeches, the maid of honor talked about her friendship with the bride and expressed how happy she is for the newlyweds. The bride's grandmother said how excited she was to see what was in store for Rebecca in the future. The father of the bride and the best man also spoke. Rebecca and Ibrahim thanked their guests for coming.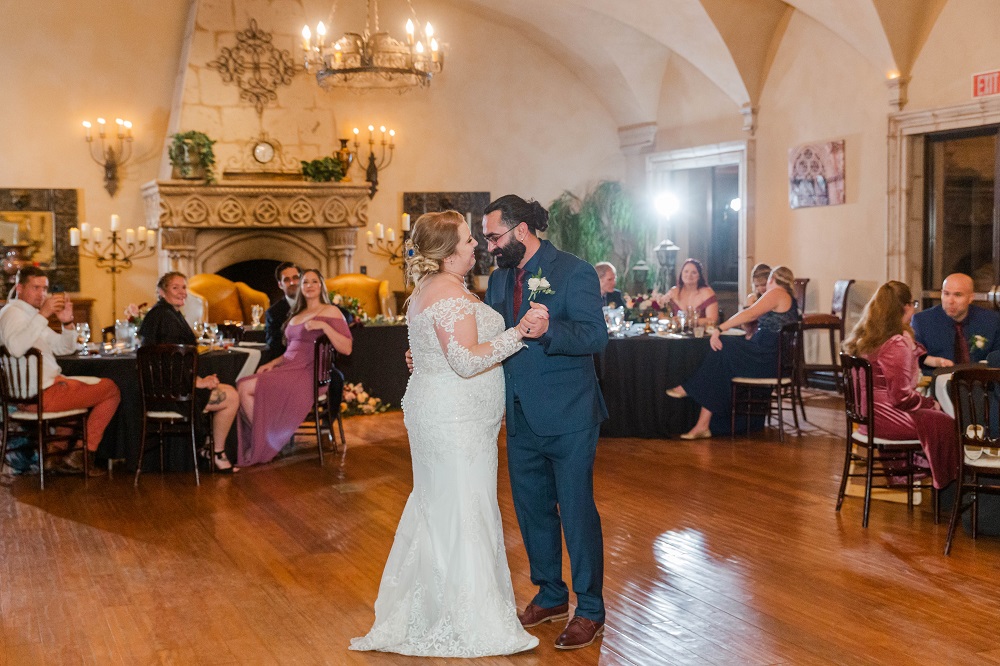 The couple's first dance was the "Dark Side of the Gym" by The National. Rebecca and her father, and Ibrahim and his new mother-in-law danced to "Humble and Kind" by Tim McGraw.
The wedding cake was done in a naked frosting design and was topped with succulents made from frosting.
Congratulations to the happy couple!
Photography By: Leslie Ann Photography