A Fun-Filled Colorful Affair For Paige And Nikolas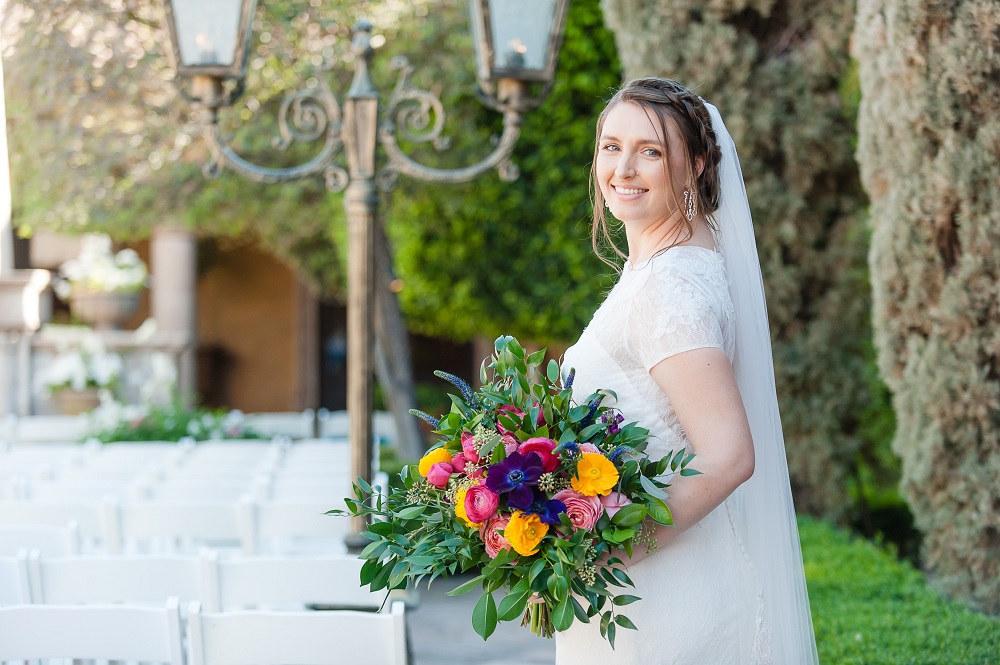 Paige and Nikolas' day was all about color, fun, and, of course, romance from start to finish. We loved the bright pops of color throughout the day — the bride and bridesmaids had some of the most stunning bouquets we've ever seen, with fresh pinks, purples, and yellows. And Paige, dressed in Vera Wang, was pure bridal glamour all the way. Right from the start, it was a family affair, with the brother of the bride playing the guitar during the ceremony — and it was great seeing Nikolas' face when he saw his bride.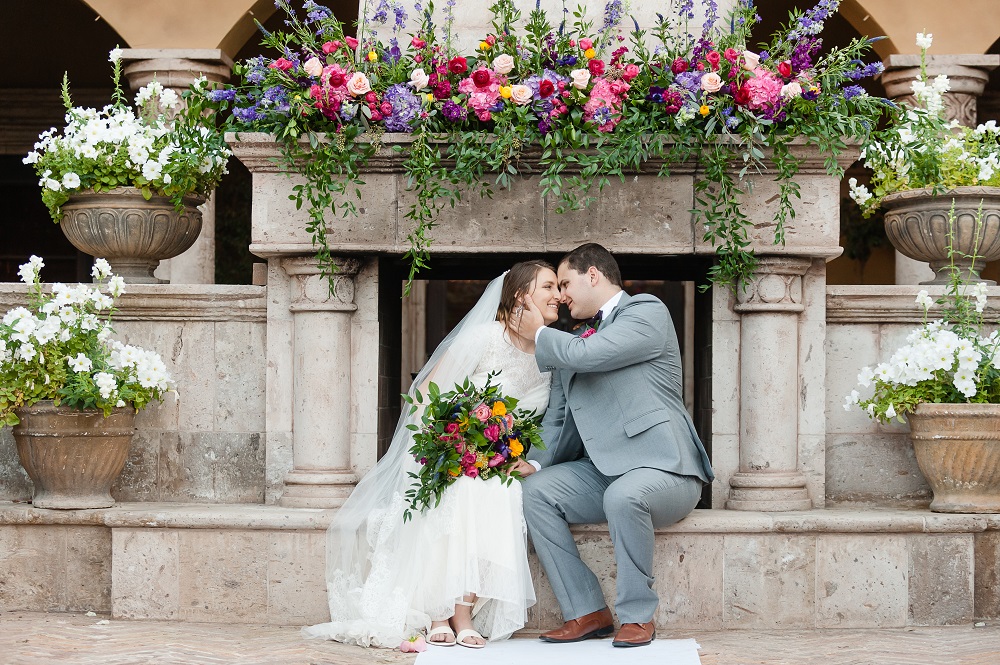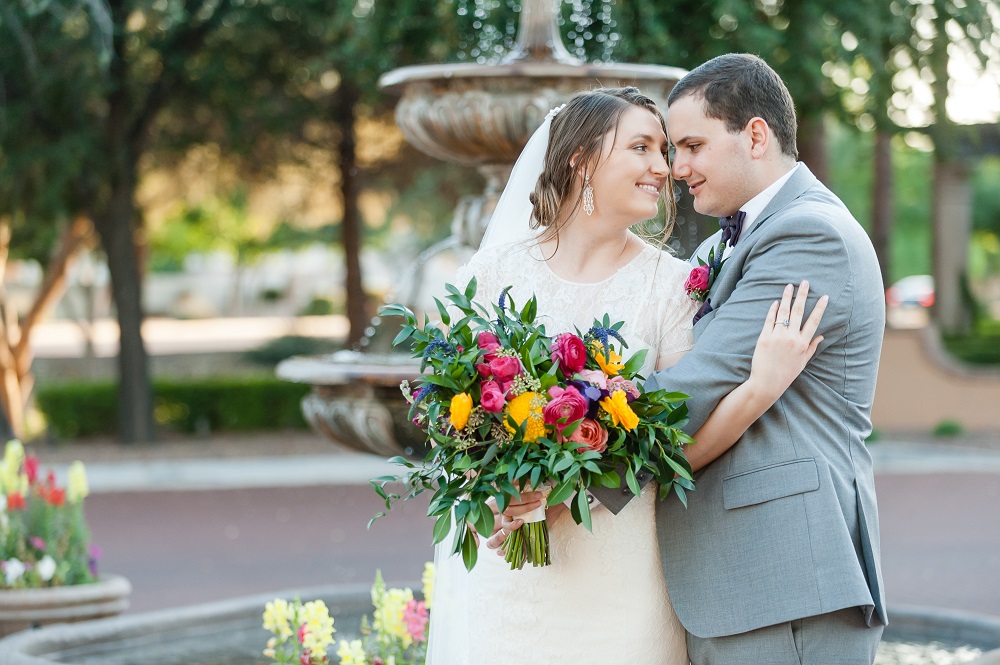 The reception was such a blast and full of amazing little details — like the VW van frame for photos, such a fun twist! We always love seeing couples who really make a personal touch — and the way this couple honored the father of the bride was one of the most touching things we've seen at the Villa. The feather in the fountain, meant to represent him, really moved us and all of the guests — as did seeing everyone singing along to his favorite song. The emphasis was so clearly on family, with a games table to make sure the guests were having a great time. In fact, each guest gets a personalized coaster, which was sucha thoughtful addition. The gorgeous florals and the naked cake — decorated with berries and flowers — tied together all of those beautiful colors of the day.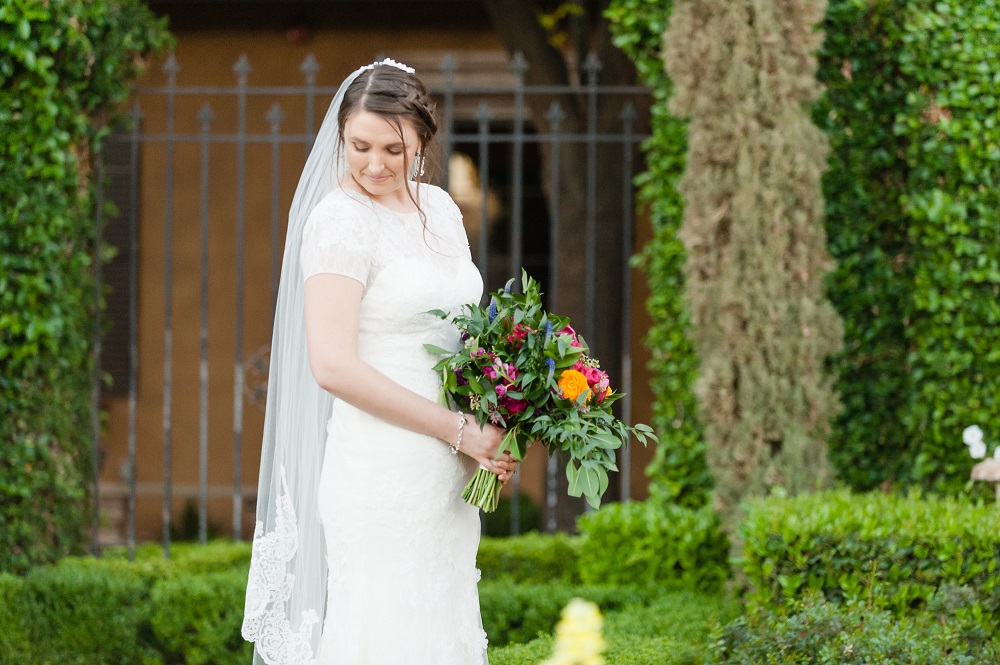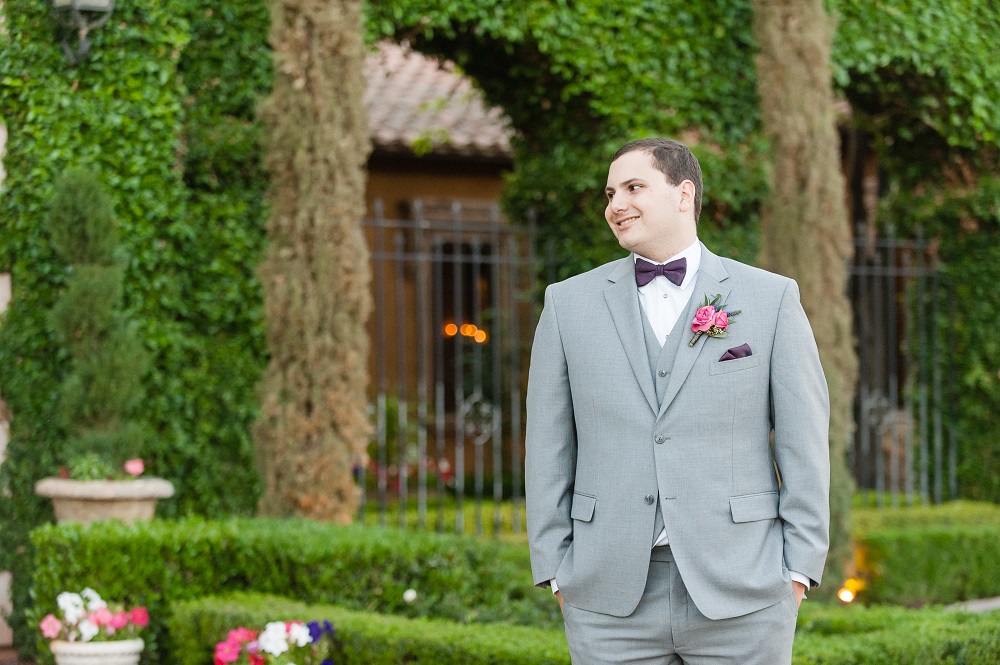 The entire day was the right balance of romance and celebration, with everyone having an amazing time and Paige and Nikolas' relationship at the forefront. Those speeches alone showed that every guest knew they were in it for the long haul. We loved spending the day with this couple and seeing them off into married life — and it was clearly an event to remember.
Photography by: Leslie Ann Photography