Nicole and Scott were married on January 19, 2020.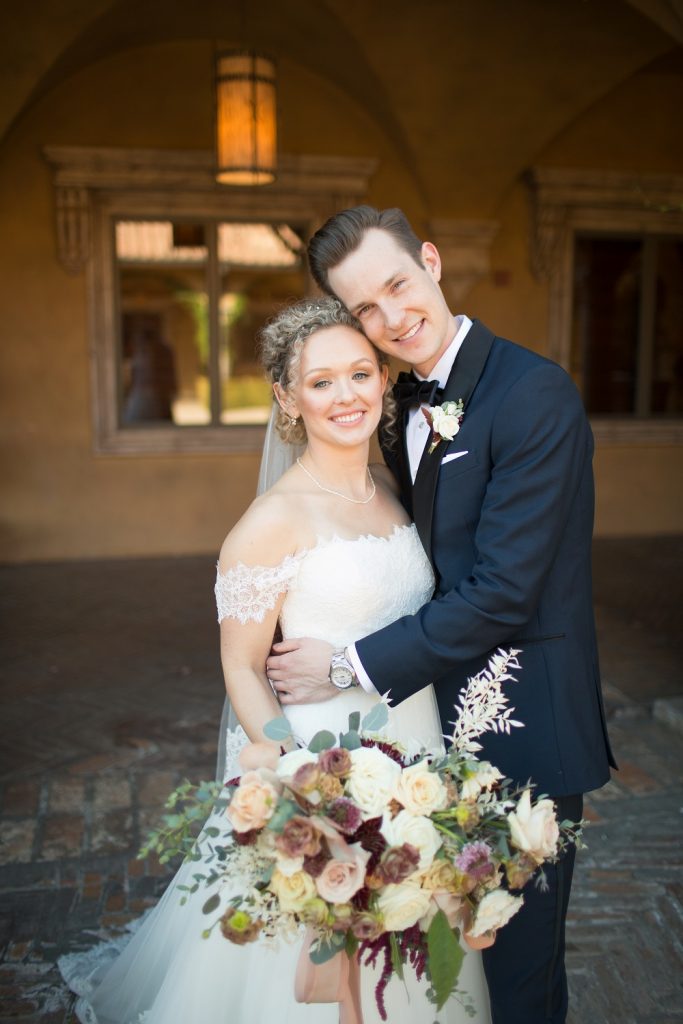 Nicole looked lovely in an A-line gown with an off-the-shoulder neckline, lace bodice, and full lace-trimmed skirt with a train. Her accessories included a pearl necklace, pearl earrings, crystal bracelet, and a fingertip veil. Her large bouquet included roses and other flowers in a variety of muted shades. Her six bridesmaids wore individual full-length burgundy dresses, and carried smaller version of the bride's bouquet.
Scott wore a dark blue tuxedo with black lapels and a white shirt, black bow tie, white pocket square, and mini bouquet boutonniere. His six groomsmen wore dark blue suits with white shirts, black ties, and mini bouquet boutonnieres.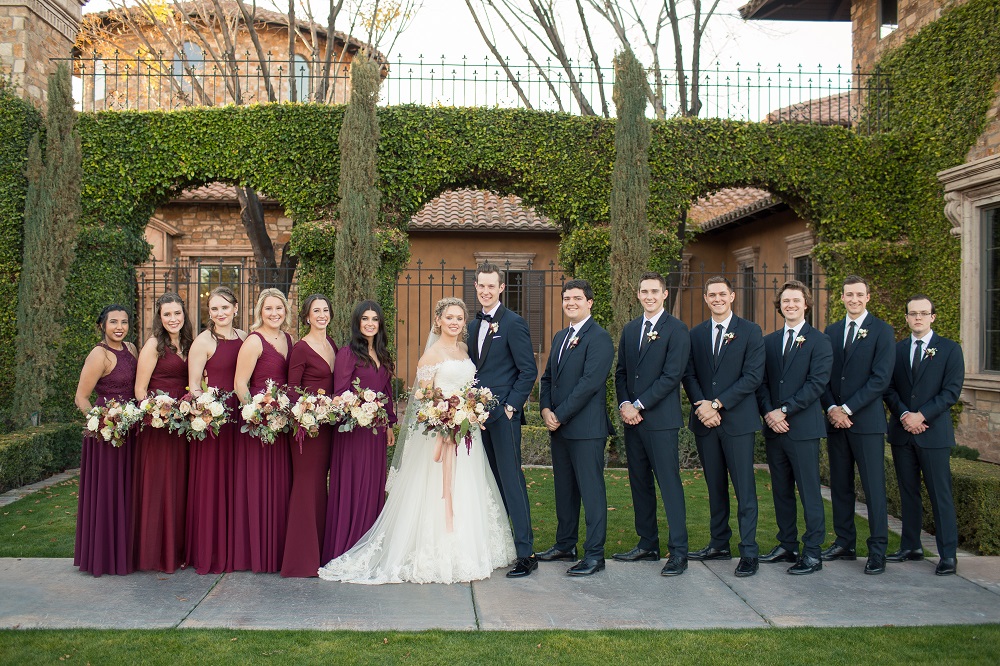 During the outdoor ceremony, Scott and Nicole exchanged personal vows and performed a unity candle ceremony to signify the joining of their lives.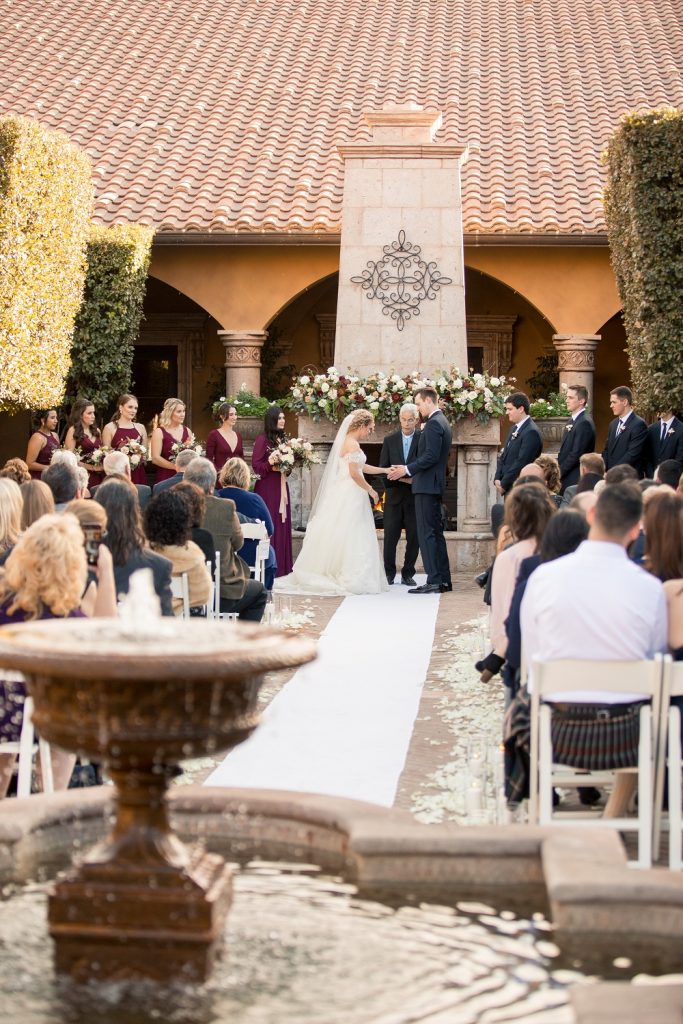 Inside at the reception, guests enjoy a meal of baby greens wrapped in cucumber strips with manadarin oranges and raspberry vinaigrette dressing; slow-roasted herb-crusted prime rib with wild mushroom au jus; and caprese chicken with fresh buffalo mozzarella, grilled artichoke hearts, roasted tomatoes and basil balsamic glaze.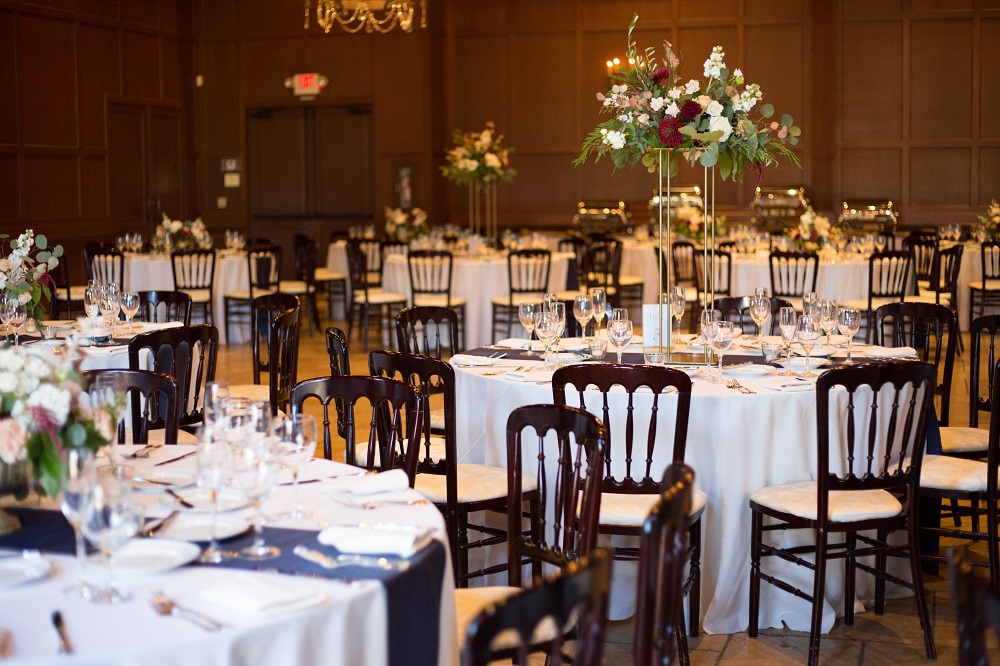 The best man gave a toast, as did Scott's father. Scott and Nicole thanked their guests for coming.
The newlyweds' first dance was to "Wanted Man." There were also dances for all the father/daughter guests and all the mother/son guests. Nicole and Scott also played a "Who Is Most Likely To?" game.
The four-tier white wedding cake was done in a brushed frosting design and had cascade of flowers down the front. It was topped with a "Mr. and Mrs." ornament.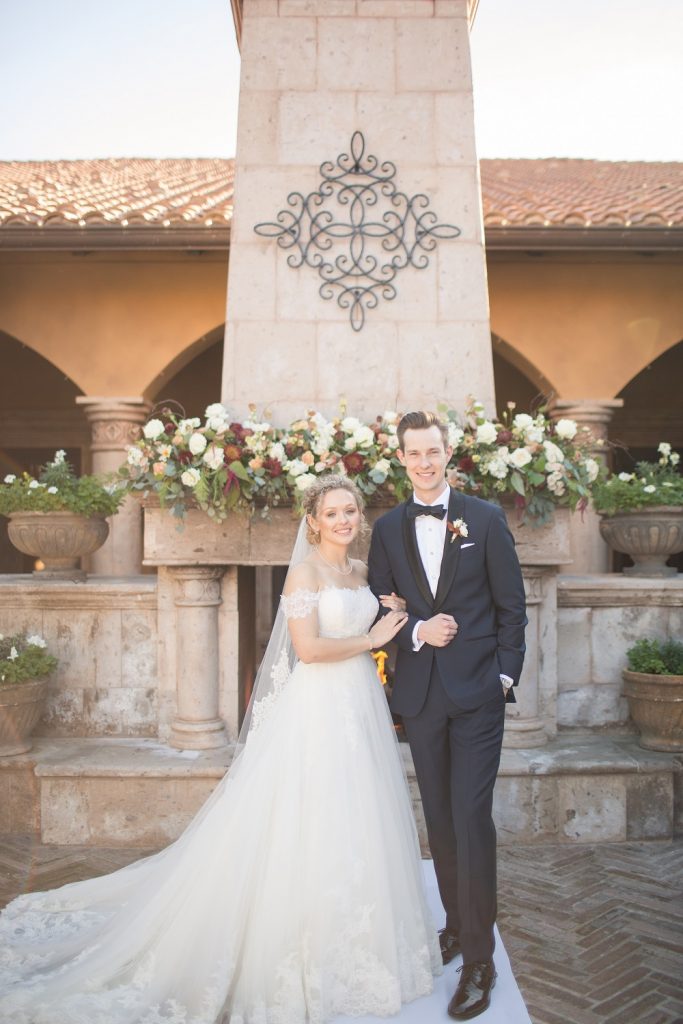 Congratulations to the happy couple!
Photography By: Dillon Driscoll Photography