Roses, Romance, and More For Monika and Josh's Sophisticated Celebration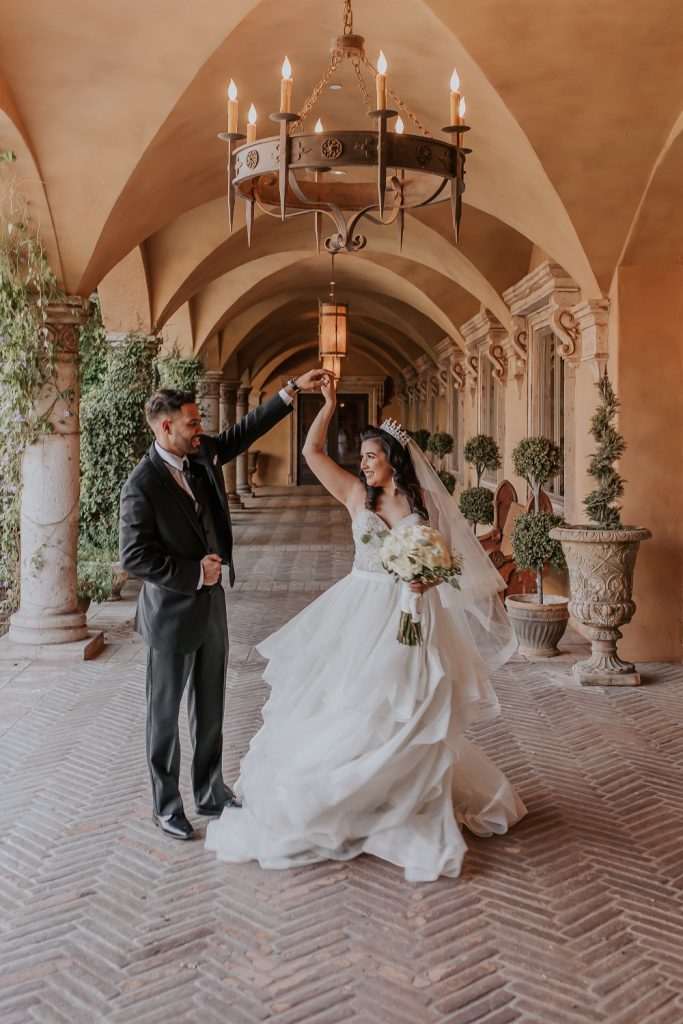 What a day! Monika and Josh joined us for a sophisticated celebration bursting with romantic details — one that turned into one heck of a party. The couple had known each other since high school, and we loved helping them make their dream day a reality. And from the moment Monika walked down the aisle to "I Can't Help Falling in Love with You", looking stunning with her long train and bouquet of white roses, we knew it was a very special day indeed. The ceremony was full of personal moments, like having both of the couple's parents acknowledged, and we can't forget Josh who looked just so in love with his bride, and so dashing in his black suit!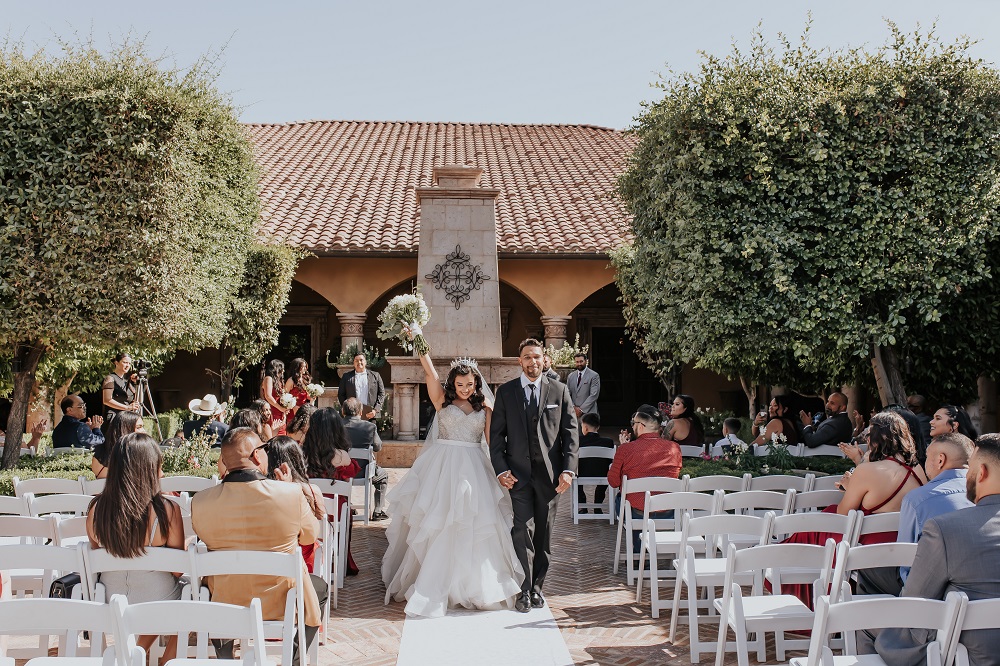 Then it was time to celebrate, which meant more roses, dancing, and plenty of fun for the couple and their loved ones. The speeches were a really touching chance for guests to show their support for the couple, with the groom's father, Fernando, sharing how proud he was of Josh and then Tyler and Blanca reminding the couple to savor this special moment. By the time Monika and Josh had their first dance to "Angel" by Jack Johnson, the whole room felt like it was bursting with love for the pair.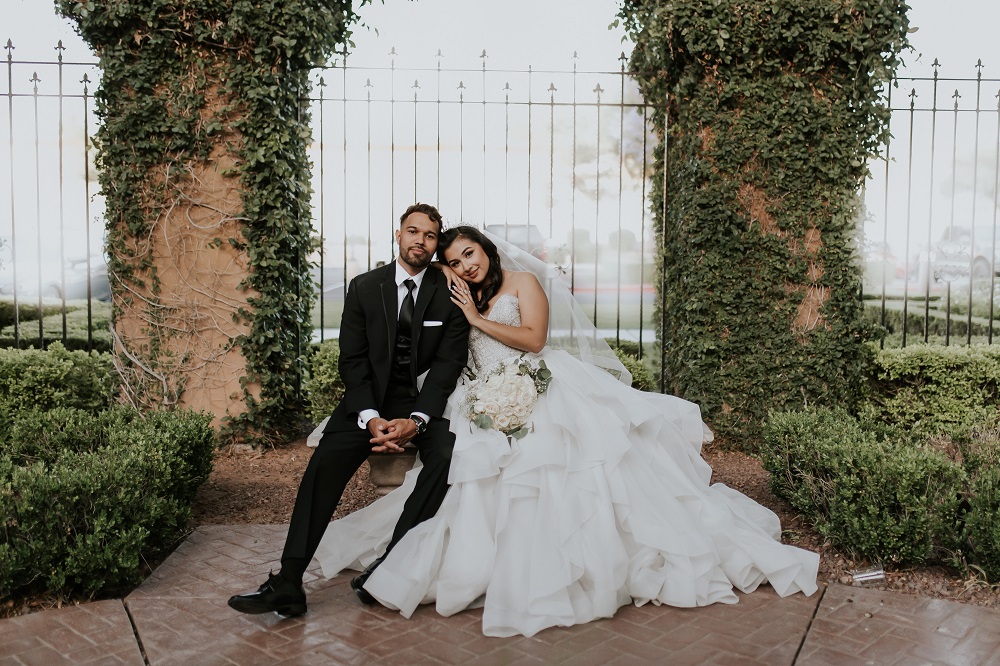 The reception was packed with fun — from that gorgeous two-tiered cake with amazing black ribbon and frosting detailing, to the shoe game, bouquet toss, and garter toss. There were so many amazing memories (and, of course, lots and lots of dancing!) By the time the couple headed out with the sparkler exit, we can only hope they had as much fun as we did!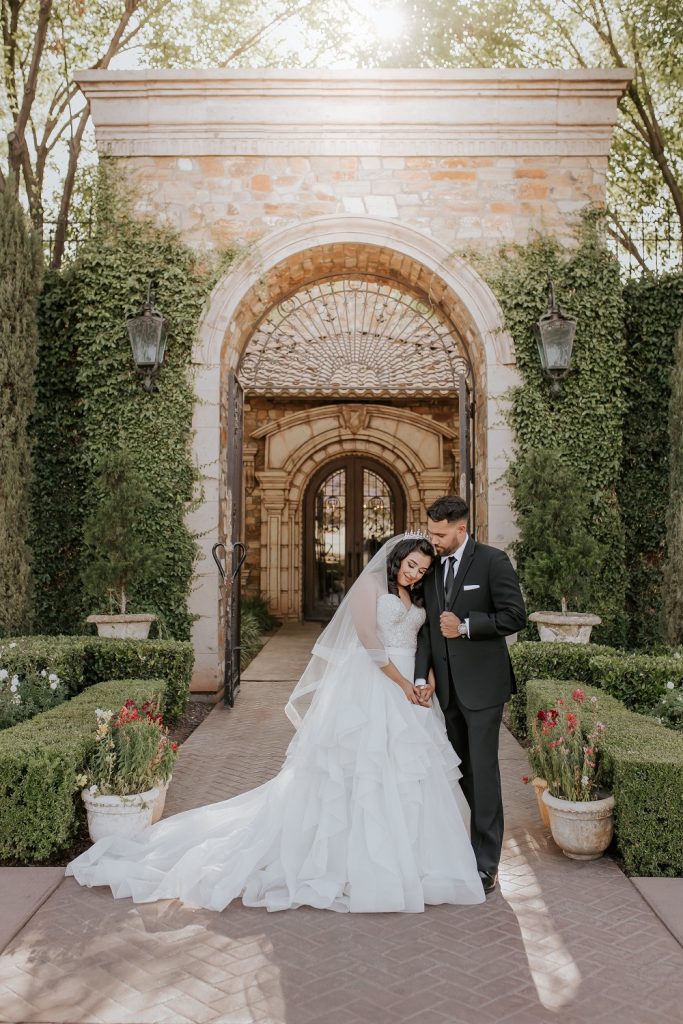 Photography By: Emily Em Photography