Michelle and PJ, who have known each other since high school, were married on February 2, 2020.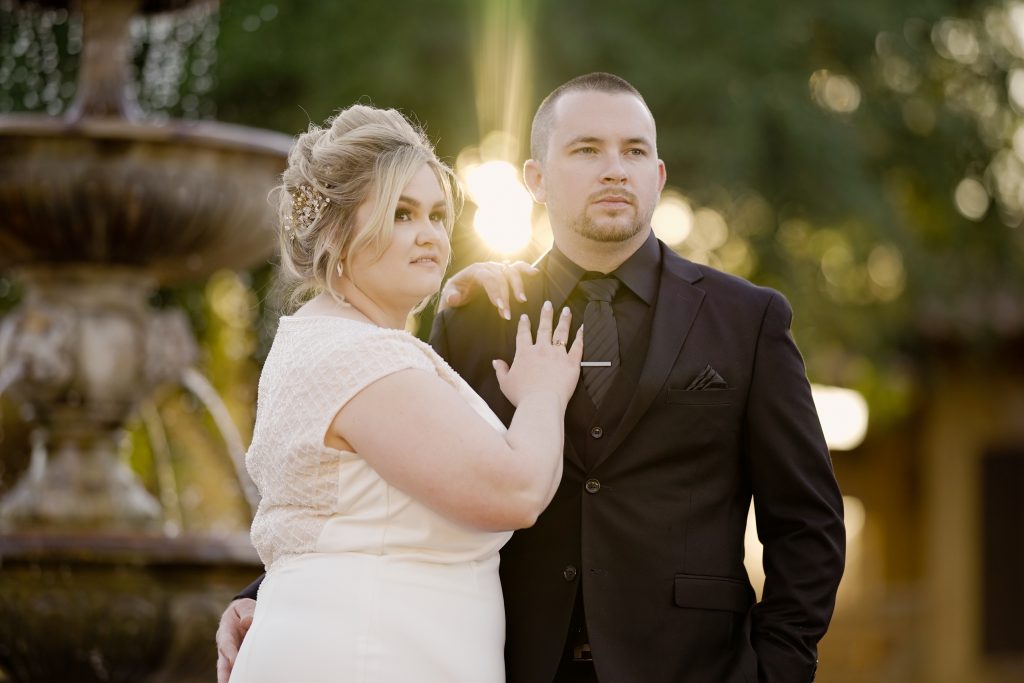 Michelle looked lovely in a short-sleeved sheath gown with a V neckline and embellished sleeves and back. She accessorized with a pendant necklace, drop earrings, and a jeweled hair ornament. Her bouquet featured roses and carnations in shades of red and white. Her three bridesmaids wore coordinating full-length red dresses in various silhouettes. They carried small bouquets of white roses.
PJ got married in a black suit with a black vest, black shirt, black tie, and black pocket square. His three groomsmen wore black suits with black vests, black shirts, red ties, and red pocket squares.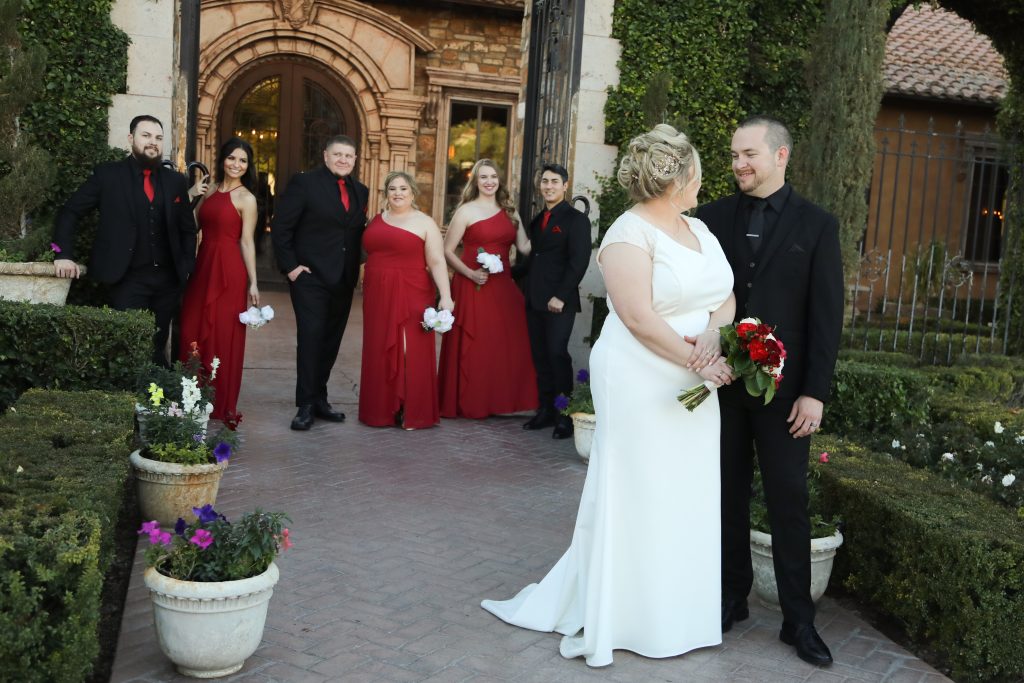 During the ceremony, Michelle and PJ played Rock Paper Scissors to decide who would say their vows first. The couple's commitment to each other and their love of Disneyland was discussed.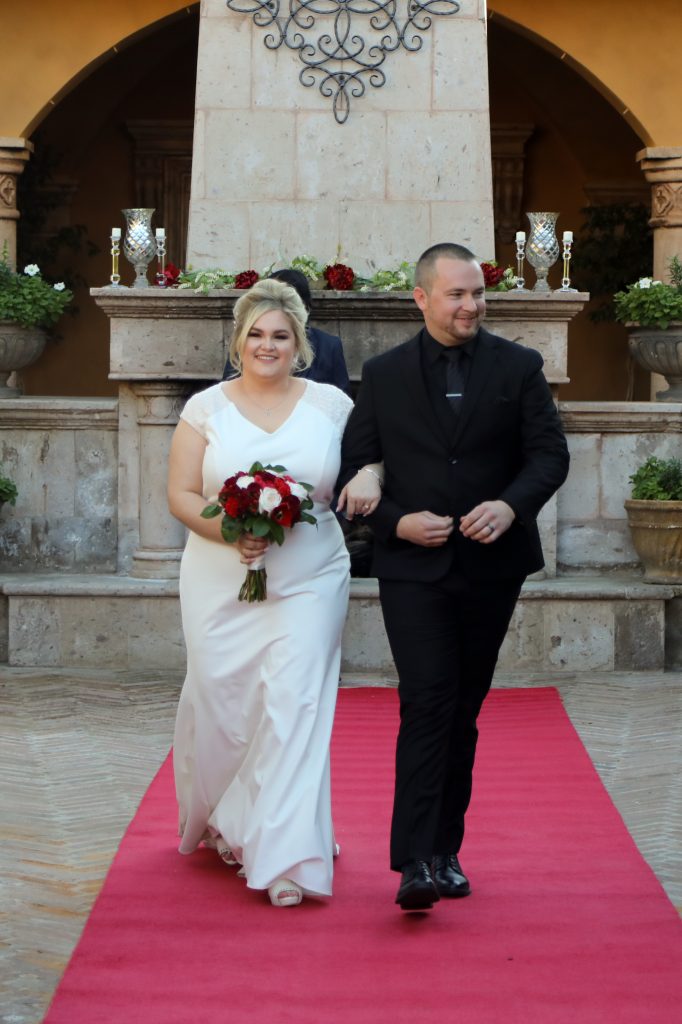 Next, guests dined on both garden and Caesar salads, pesto pasta with sun-dried tomatoes and mushrooms, marinara pasta with tomatoes and mushrooms, and warm rolls.
In the speeches, the best man gave a funny speech and presented Michelle with a plaque that proclaimed her promotion from fiancee to wife. The maid of honor and the groom's father also spoke.
PJ and Michelle's first dance as man and wife was to "To the Moon and Back" by Justin Moore. Justin and his mother danced to "The Wind Beneath My Wings" by Bette Midler. Michelle and her father also shared a special dance. Other wedding fun included trivia during dinner, an anniversary dance, an all-female dance, a bouquet toss, and a garter toss.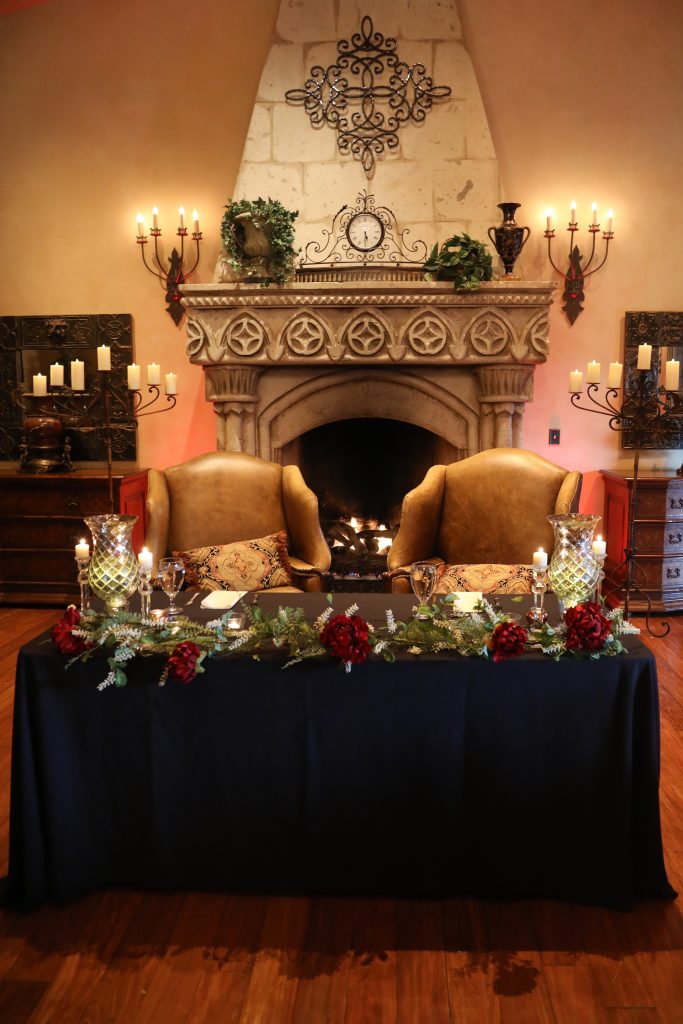 The wedding cake was made by Nothing Bundt Cakes, and was decorated with a Cinderella cake topper.
The newlyweds left their wedding under the signature sparkler send-off. We wish them nothing but love and joy in the future!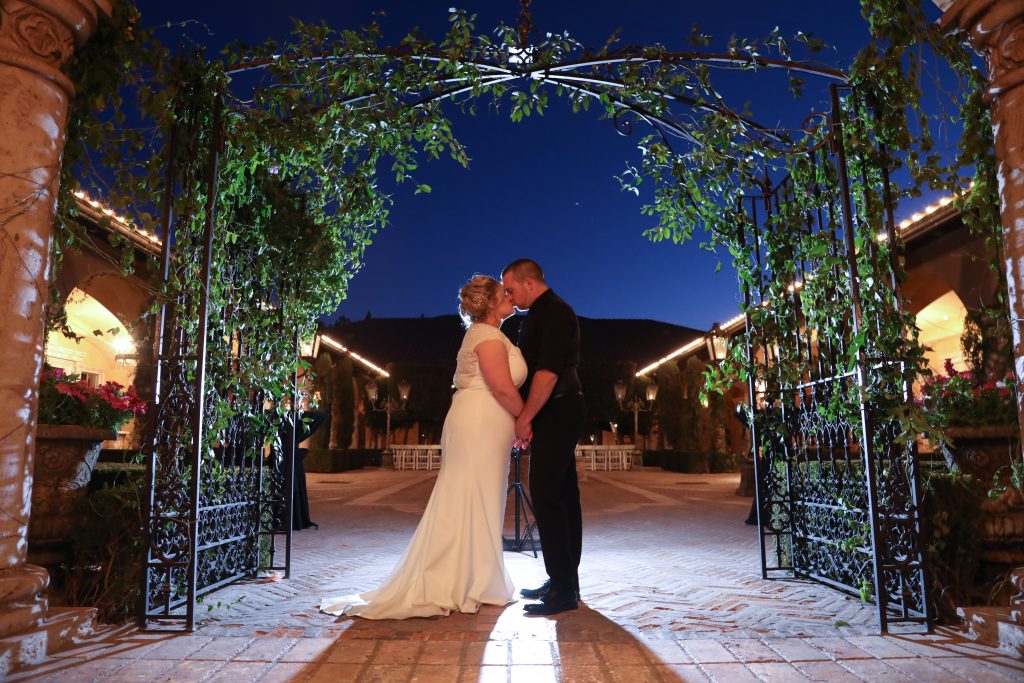 Photography By: One Fine Day Photography