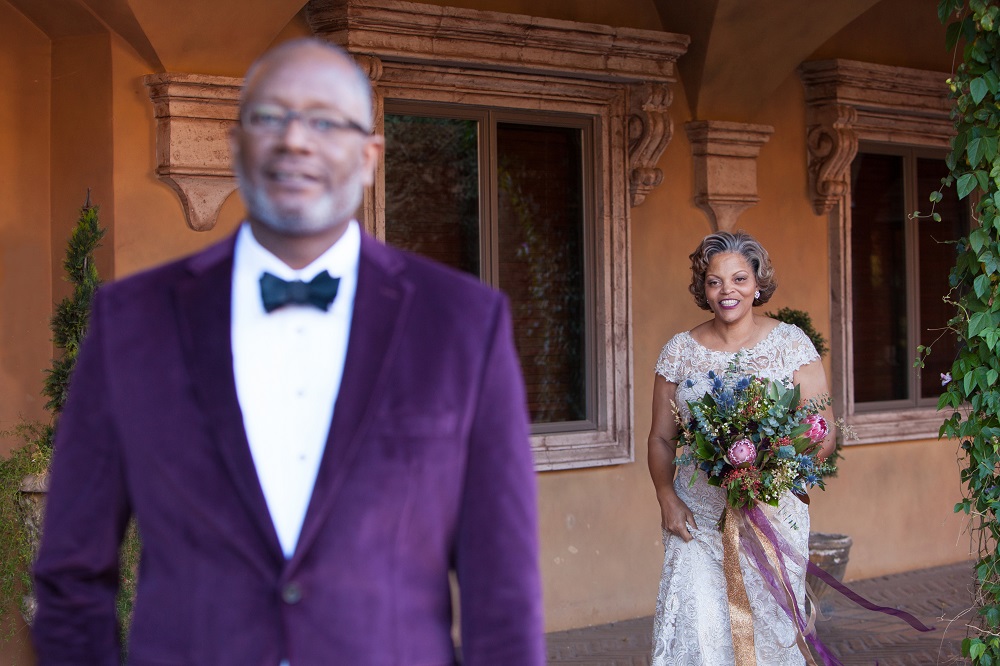 Michelle and Kelvin, who had known each other for 34 years, were married on December 6, 2017.
Michelle looked lovely in a short-sleeved ivory fit-and-flare lace gown. She carried a large, colorful, mixed bouquet of flowers, thistles, and other botanical elements. For the reception, she changed into a full-length sparkly gold dress.
Kelvin got married in a purple velvet blazer with black trousers, white tuxedo shirt, and black bow tie.
During the ceremony, the officiant told the couple that marriage is a contract of love, and that they will now be bound to each other. Kelvin sang a song to his bride.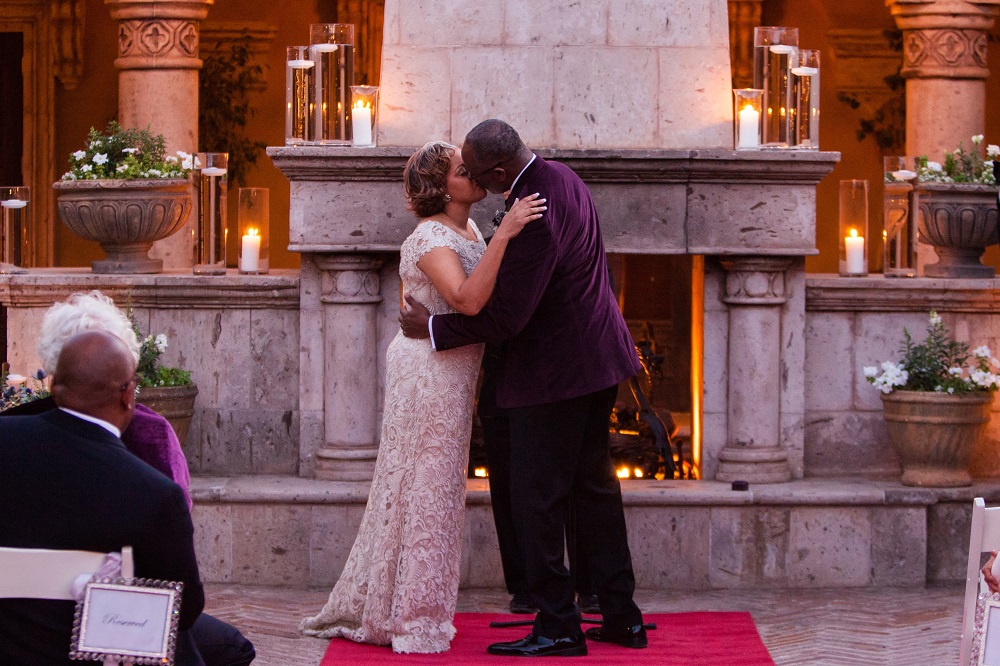 Inside at the reception, guests enjoyed a meal of Caprese salad, braised short ribs, chicken marsala, potatoes au gratin, and sweet ginger glazed carrots.
During the speeches, one of the Kelvin's friends had a special song play for the newlyweds, and said the groom was a true friend, and that he had always hoped he would find someone special.
Kelvin and Michelle shared their first dance as man and wife to "At Last" by Etta James.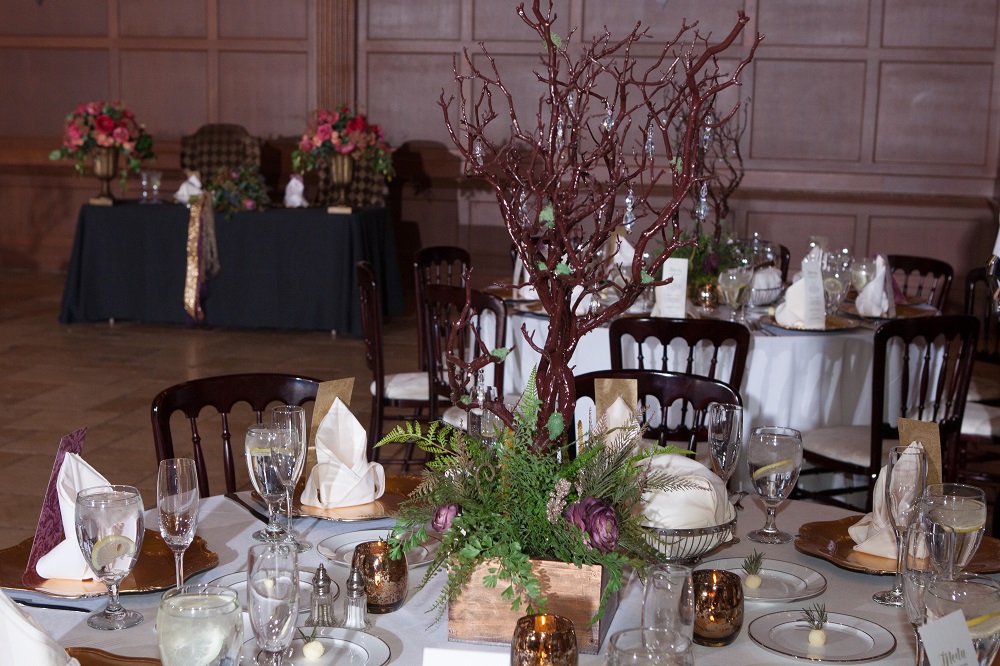 The wedding cake was done in gold sparkles and was topped with red and purple flowers. There were a number of other cakes for guests to sample.
We wish Michelle and Kelvin love and joy in their new marriage!
Photography by: David De Dios Photography
To view more photos from this wedding, please visit our Facebook or view our Photo Gallery.