Michelle and Christopher, who met through work, were married on November 15, 2020.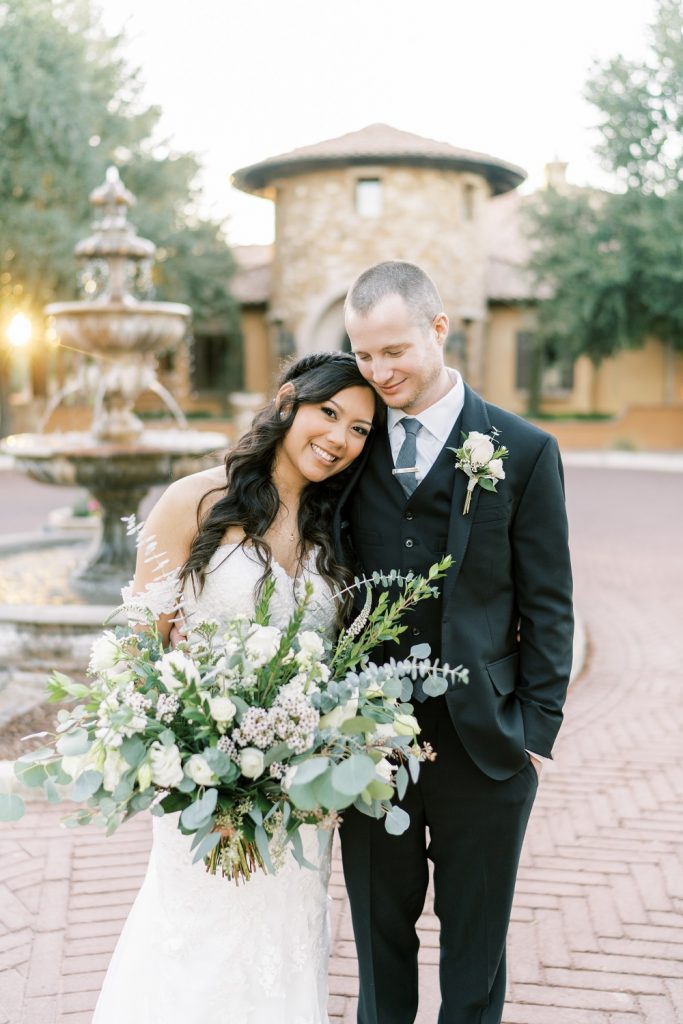 Michelle looked radiant in an off-the-shoulder fit-and-flare gown with a lace-trimmed train. She accessorized with stud earrings, silver bracelets, and a knee-length veil. Her bouquet featured a variety of white flowers with eucalyptus and other botanical accents. Her four bridesmaids wore coordinating full-length pale grey dresses and carried smaller versions of the bride's bouquet.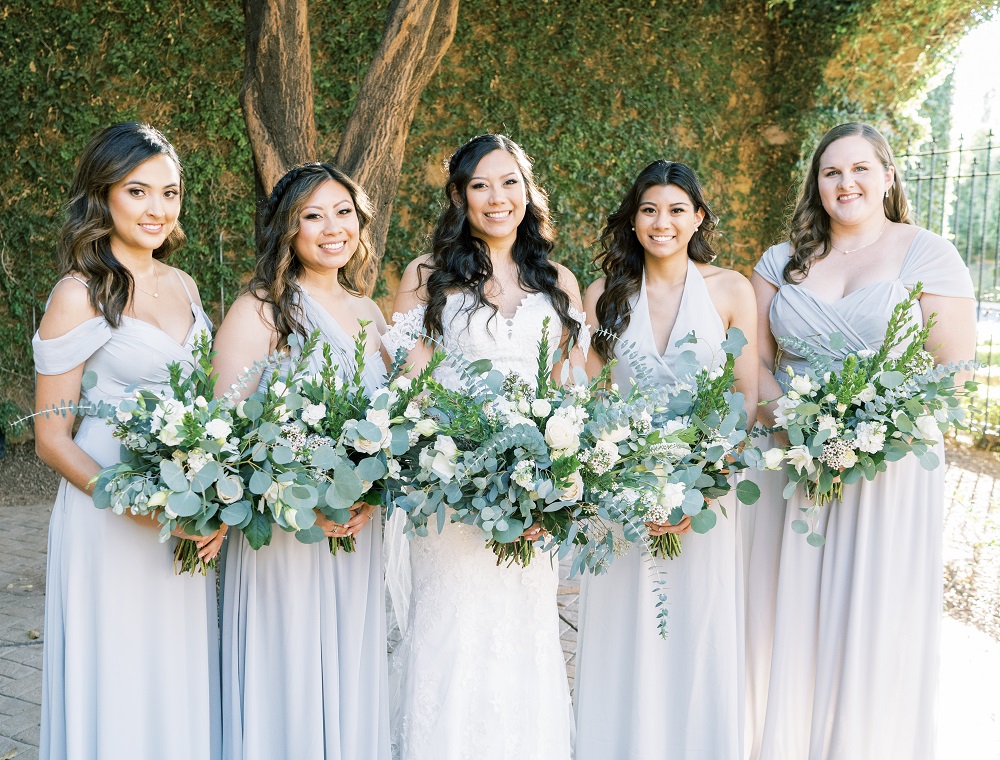 Christopher wore a black suit with a black vest, white shirt, blue tie, and mini bouquet boutonniere. His four groomsmen wore black suits with white shirts, blue ties, and mini bouquet boutonnieres.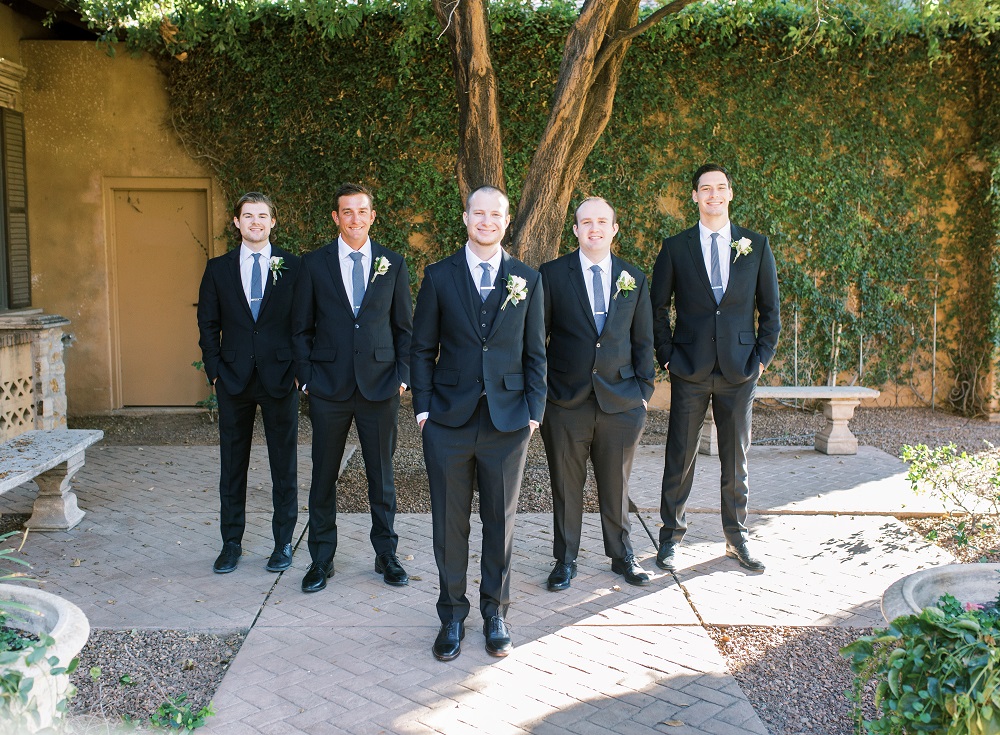 The couple lit a unity candle together during the outdoor ceremony to signify their new marriage.
Next, guests dined on creamy marinara pasta, pesto pasta, Caesar salad, lemon chicken, and focaccia.
Multiple people gave toasts at the wedding, including the sisters and father of the bride; the father and a friend of the groom; and the groom himself.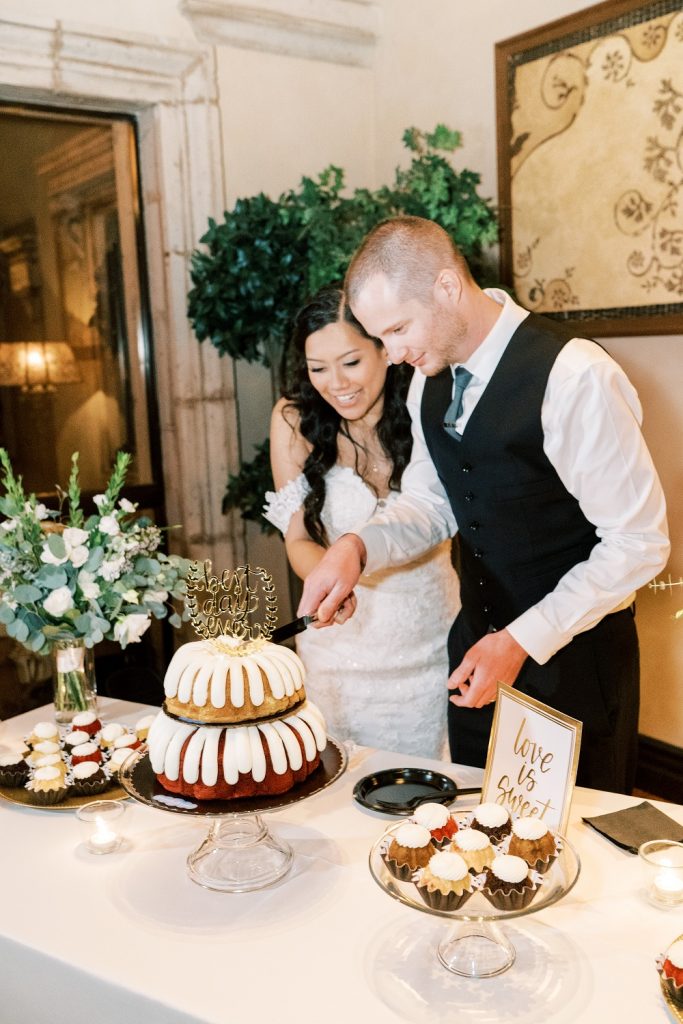 Christopher and Michelle's first dance as man and wife was to "Beautiful Crazy" by Luke Combs. Michelle and her father danced to "What a Wonderful World" by Louis Armstrong. Christopher and his mother danced to "Days Like This" by Van Morrison. Other wedding fun included a bouquet and garter toss.
The newlyweds had two tiers of Bundt cakes accompanied with smaller Bundt cakes in a variety of flavors. The main cake was topped with a "Best Day Ever" ornament.
We wish the happy couple a long and beautiful life together!
Photography By: Alyssa Reine Photography