Kyle and Melody became man and wife on December 14, 2018.
Melody looked spectacular in an off-the-shoulder ballgown with a V neckline, ruched bodice, and full skirt. Her accessories included a pearl necklace and a long veil trimmed in lace. Her bouquet was composed of white and orange flowers with botanical accents. She later changed into a traditional Chinese wedding dress and later, a full-length short-sleeved sparkly black gown. Her maid of honor wore a full-length gray dress with an orange ribbon belt; her bridesmaids wore full-length orange dresses with gray ribbon belts. They carried smaller versions of the bride's bouquet.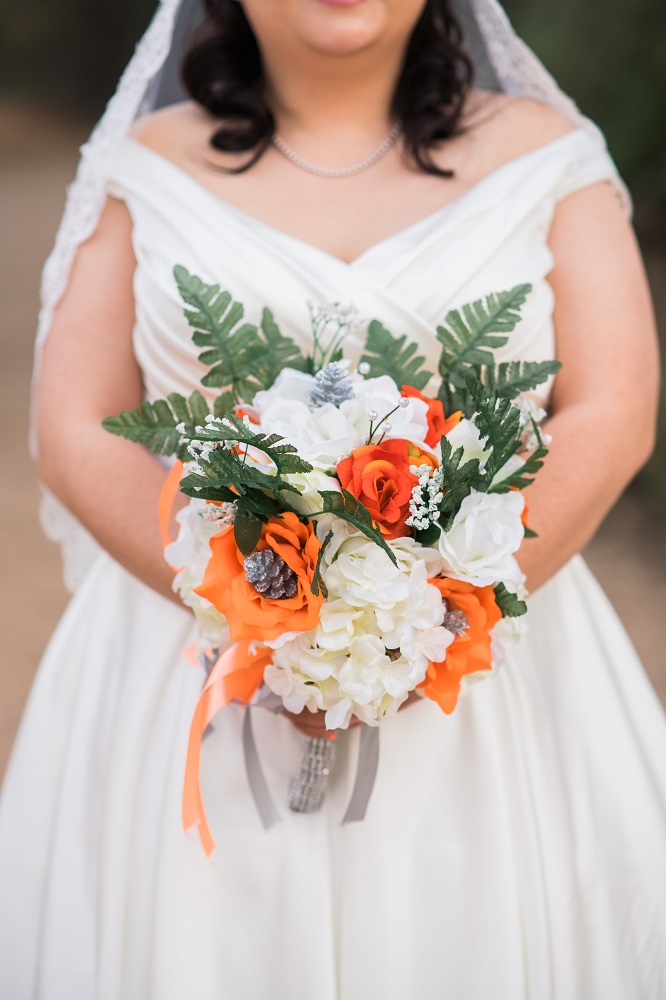 Kyle wore a traditional off-white barong shirt with gray trousers. His groomsmen wore dark gray suits with gray vests, white shirts, orange ties, and boutonnieres of white and orange flowers.
After an off-site wedding ceremony, the couple began their celebration by performing a traditional Chinese wedding tea ceremony.
Next, guests enjoyed a buffet-style meal that included spinach salad with feta cheese and strawberries, chicken, salmon, beef, mashed potatoes with gravy, glazed carrots, rice, and rolls.
During the speeches, the maid of honor reminded the couple to take time to enjoy being married. The best man told the newlyweds that he looked up to them and their relationship. The groom's other brother said that the same qualities that make Kyle a good brother will also make him a good husband.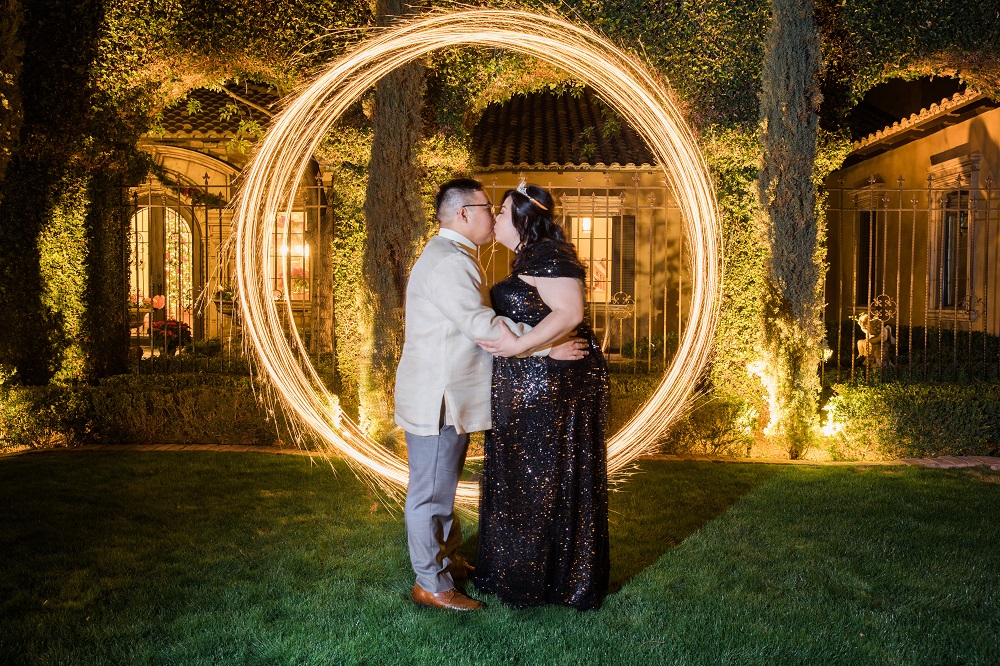 Melody and Kyle shared their first dance to "Amazed" by Lonestar. There was also an anniversary dance.
The four-tier hexagonal wedding cake had two plain white tiers and two decorated in a white quilted pattern. Each layer was trimmed with orange ribbon and rhinestone accents. The cake topper read "Mutual Weirdness Forever."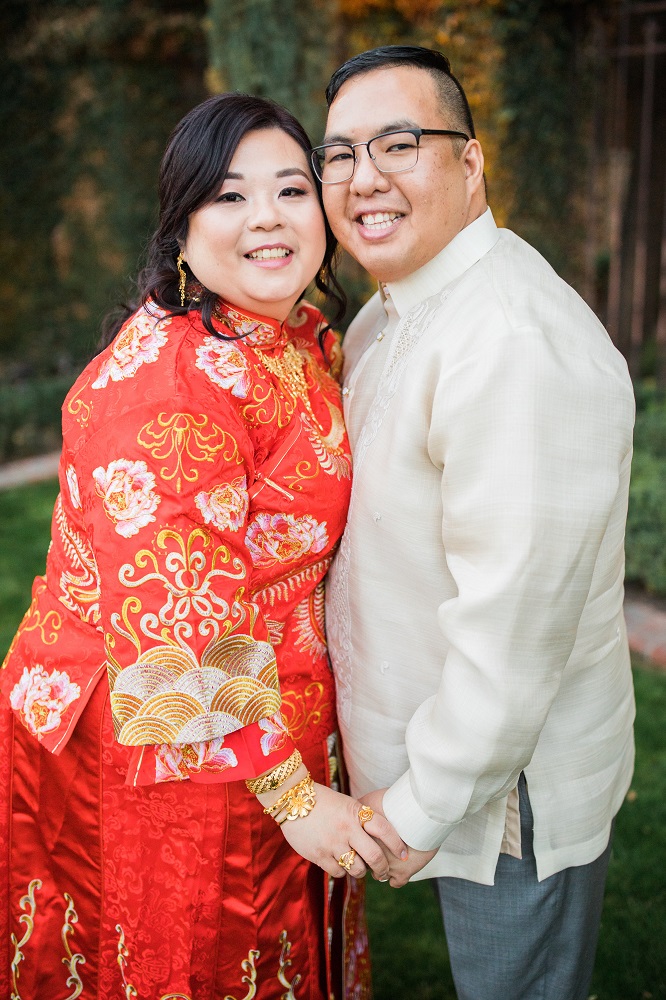 Kyle and Melody left their special day under the signature sparkler send-off.
We wish them luck, love, and happiness in their new marriage!
Photography by: Robert Godridge Photography