A Wedding "Forever in the Making:" Megan and Beau
Once upon a time, two friends became roommates — not knowing that one day, they'd become in-laws. But this past May, Beau's father and Megan's father watched as their two little ones became husband and wife in a sweet ceremony that felt like it was planned by Fate.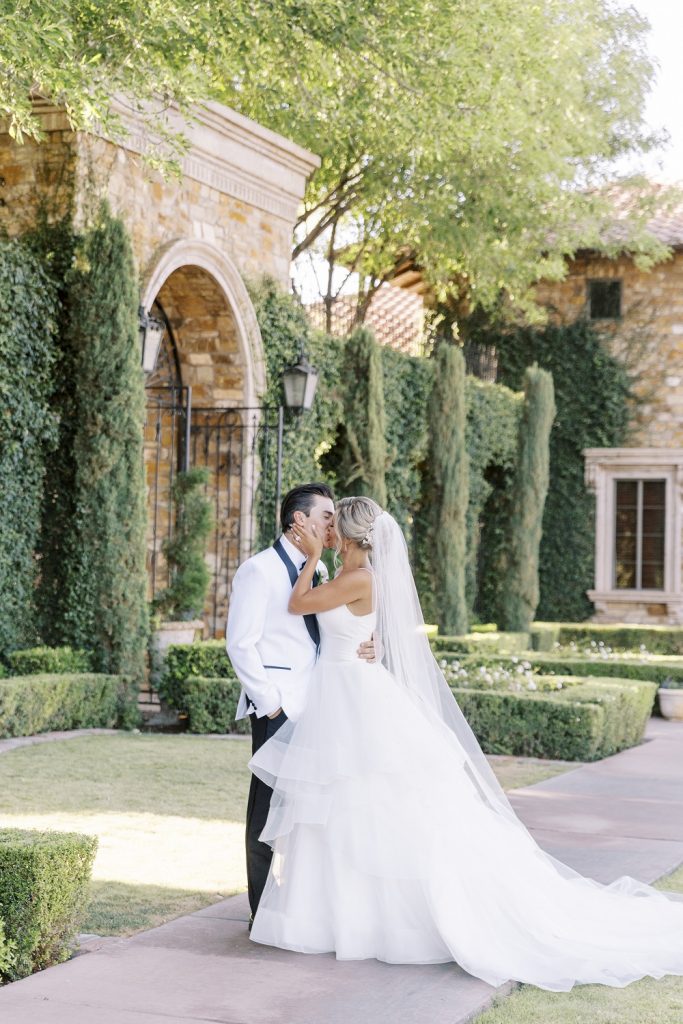 The wedding had a classically romantic color scheme of white and light pink, with silver sparkles to give the whole space a magical feel. The Plaza Toscana was decorated with pink and white roses, which decorated the fireplace "altar" and with petals that ran along either side of the aisle.
The bridesmaids wore baby pink, one-shoulder gowns, while the groomsmen kept it classy in black tuxes. Beau stood out from his friends thanks to a snappy white suit jacket — and of course, his beautiful bride Megan was a vision in her white ball gown with a v-neck and tiered, ruffled skirt.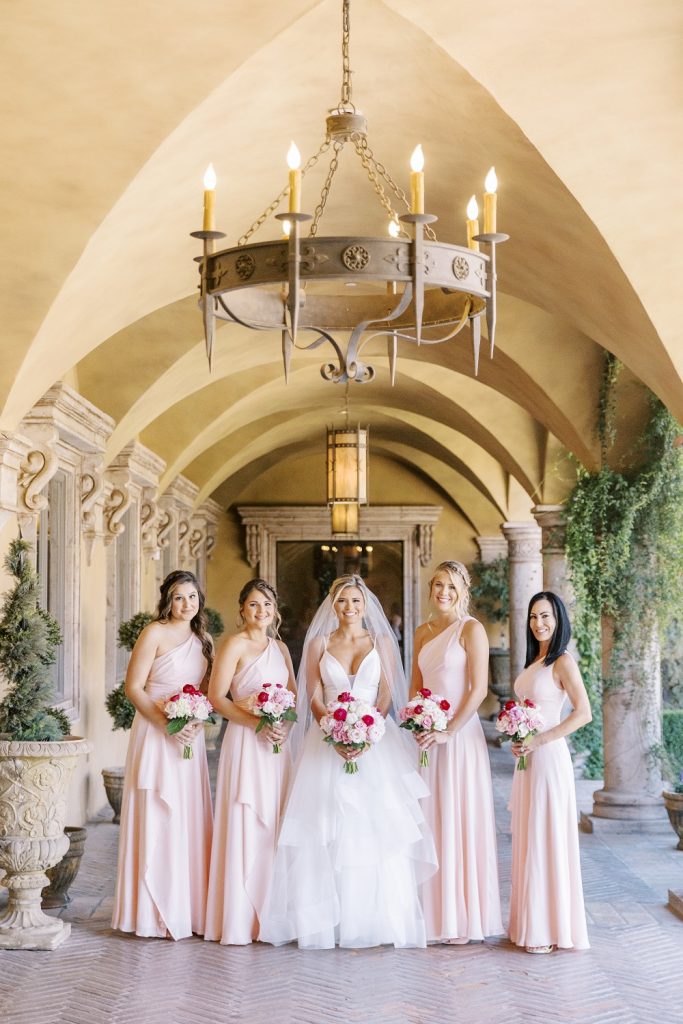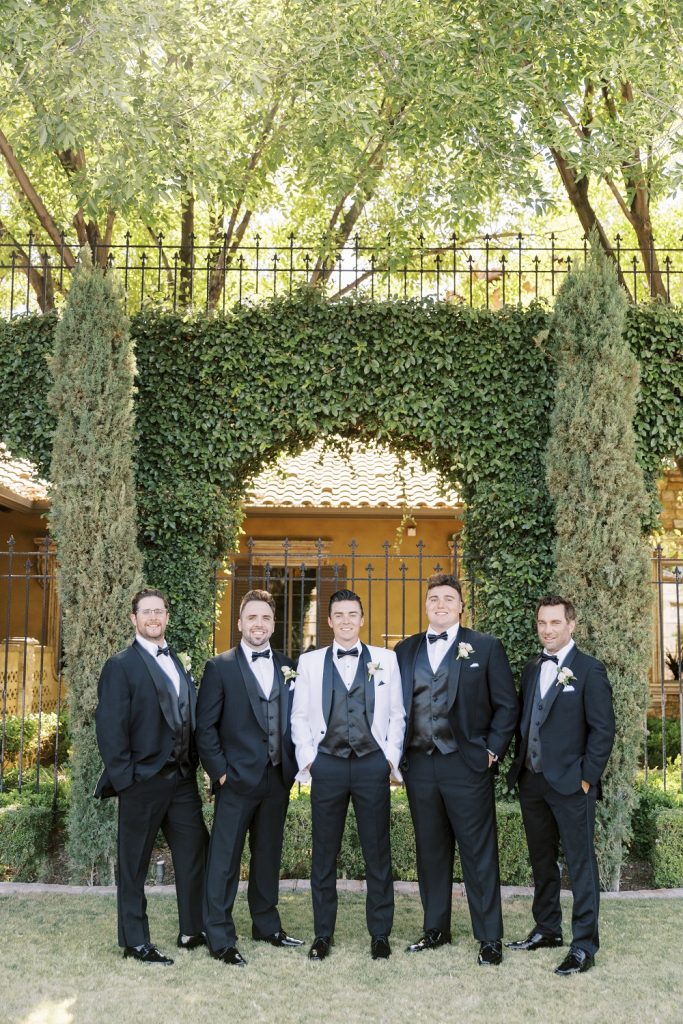 Megan and Beau were married by Megan's brother Leon, and the couple wrote their own vows (which left more than a few guests teary-eyed). Beau said that their wedding "feels like it was been forever in the making," and it was clear from his smile that he was so happy the day was finally here.
After the ceremony, guests moved inside for dancing, speeches, and dinner. Our couple of honor shared their first dance to John Legend's "Conversations in the Dark," before splitting up for some family dances: Megan danced with her mother and two brothers, while Beau and his mother did a fun, upbeat number.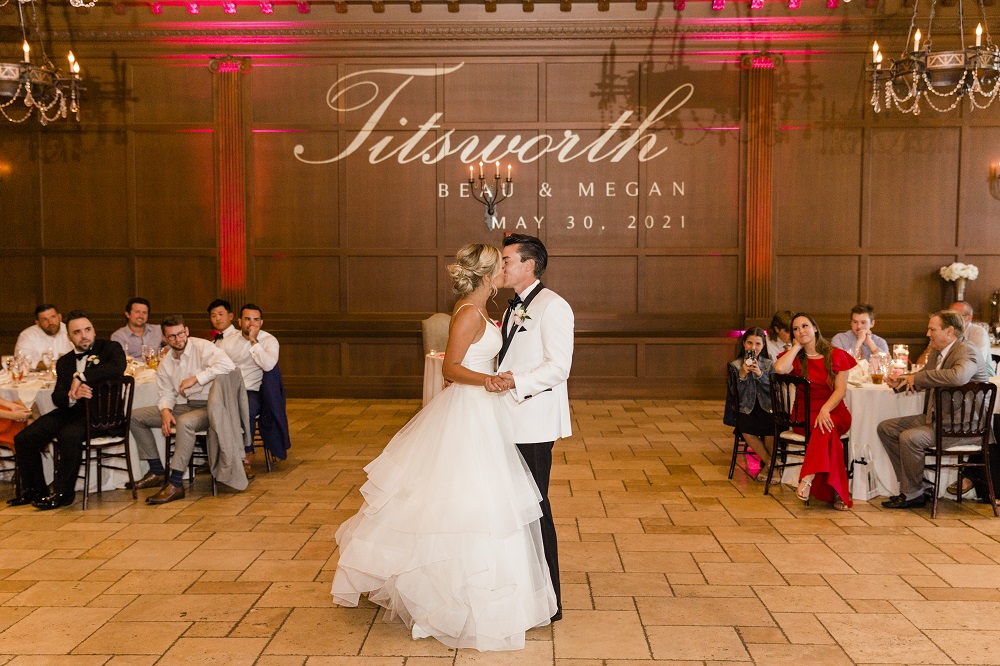 Guests enjoyed a wedding feast of spring mix salad, sliced beef tenderloin with cognac cream sauce and horseradish aioli, Caprese chicken, creamy mashed potatoes, and angel hair pasta with pesto sauce. Everyone seemed to enjoy their meals, as much as they loved dancing the night away and celebrating Megan and Beau!
Photography By: Cornelia Zaiss Photography