David and MaryAnn tied the knot on May 5, 2023.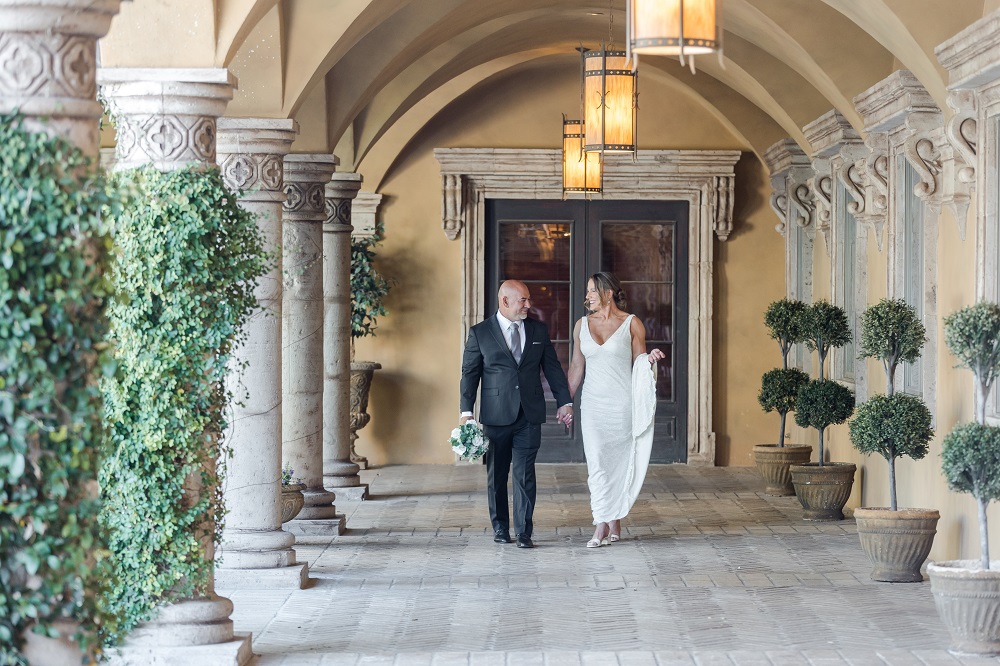 MaryAnn looked radiant in a sophisticated sleeveless fit-and-flare gown with a V neckline, open back and button-down back detail. Her accessories included a jeweled hair ornament. Her bouquet was composed of assorted white flowers accented with greenery. Her two bridesmaids wore individual full-length black dresses and carried smaller versions of the bride's bouquet.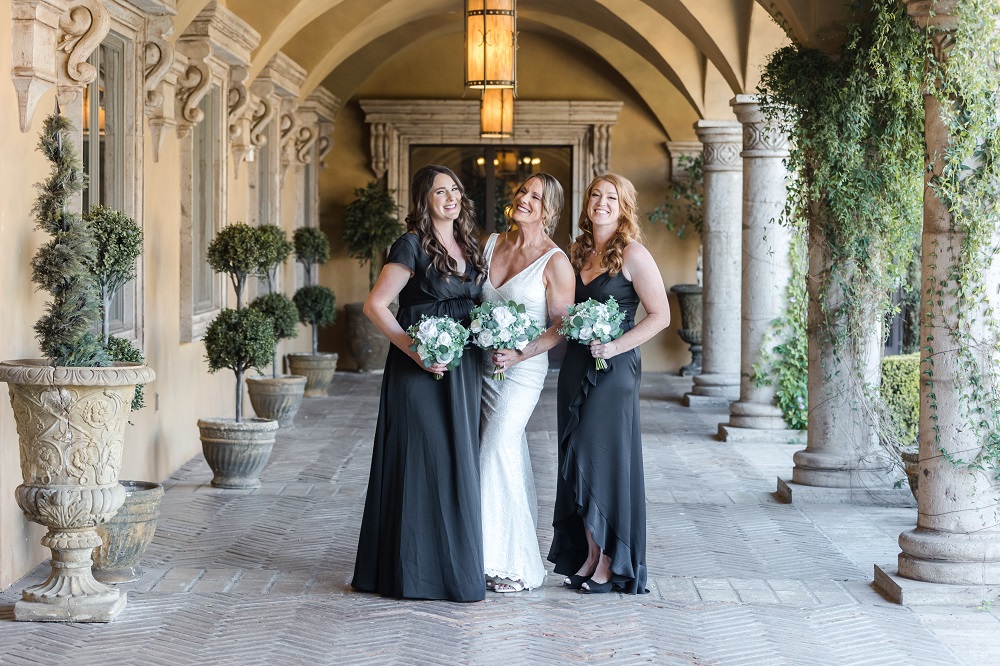 David wore a black suit with a white shirt, black-and-white striped tie, and black-and-white striped pocket square. His two groomsmen dressed to match him.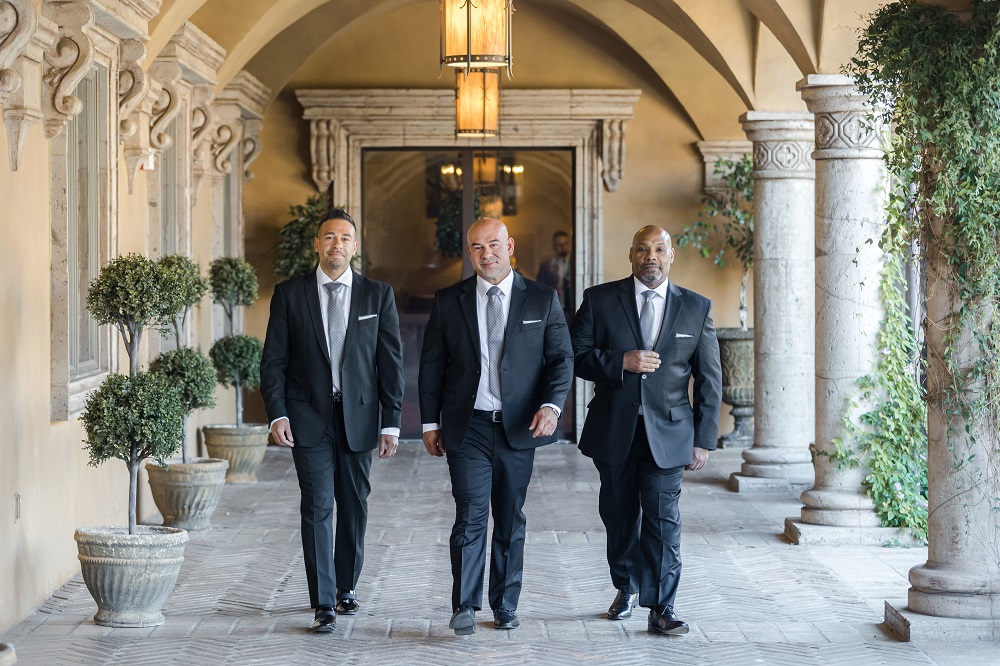 In the outdoor ceremony, the officiant spoke about the couple's relationship journey — how they dated a while ago, but it wasn't the right time for them until years later when they reconnected.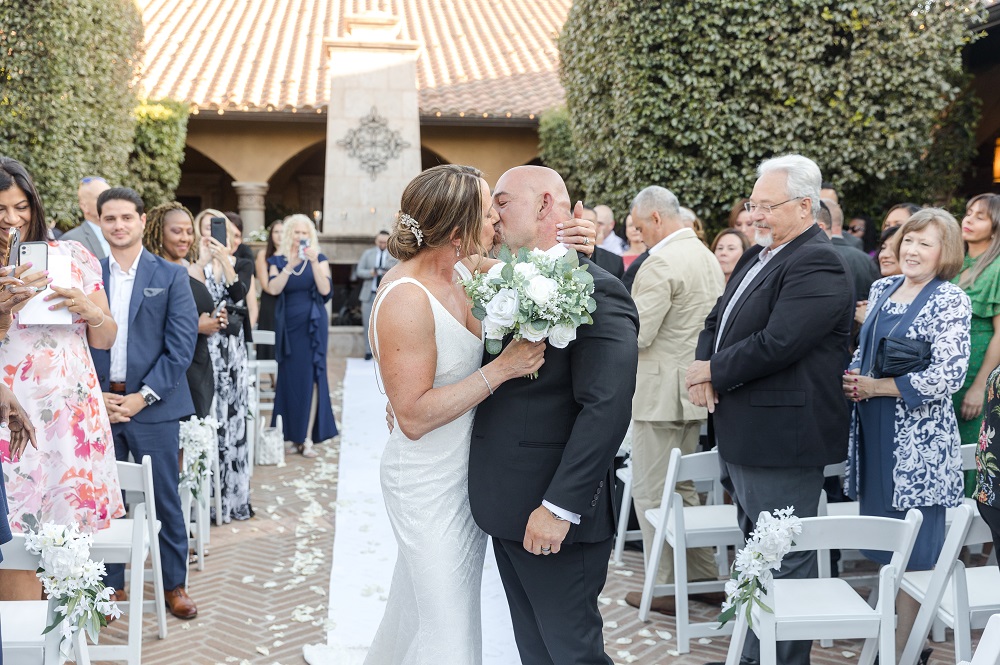 Later, guests dined on a caprese salad with mixed greens, red and yellow pear tomatoes, buffalo mozzarella, and balsamic basil vinaigrette; penne pasta with roasted red pepper and vodka sauce; assorted grilled vegetables; flatiron steak with chimichurri sauce; and grilled Tuscan chicken with shiitake and portobello mushroom sauce.
The signature cocktails were a "Mint to Be Mojito" with rum, club soda, mint, and lime for the bride, and a "Cinco de Salvador Margarita" with tequila, Cointreau, prickly pear syrup, and lime for the groom.
The wedding favors were bottles of hot sauce and black and white sandals.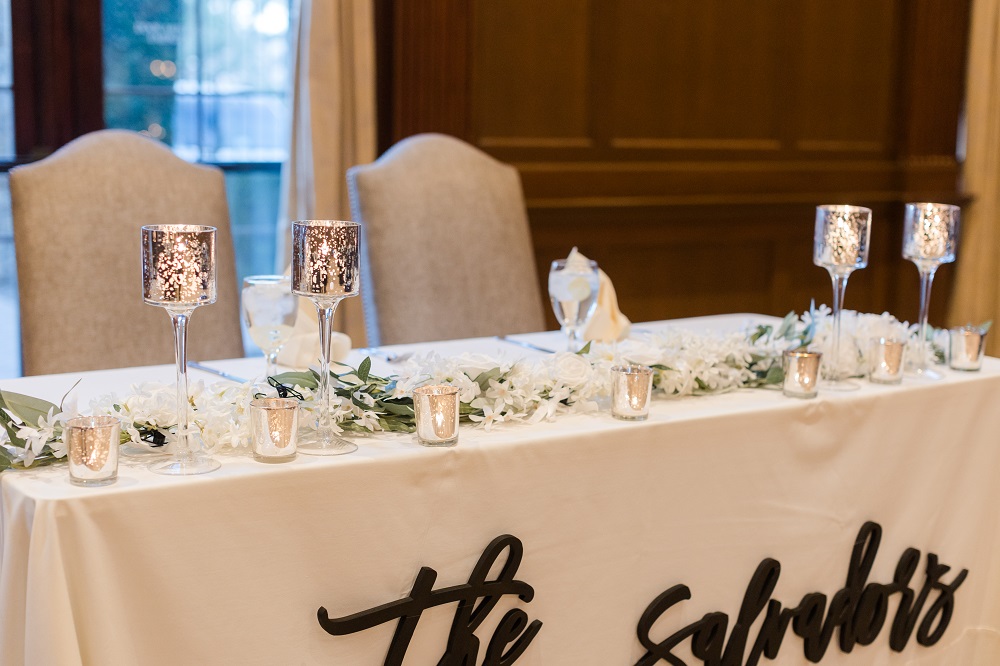 During the toasts, the best man spoke about how he got to know David through work and how kind MaryAnn is to everyone. The maid of honor recounted meeting David and hearing MaryAnn tell her that she loved him. The bride's sister extended her best wishes to the newlyweds and spoke about how they knew they were meant for each other.
David and MaryAnn's first dance as man and wife was to "In Case You Didn't Know" by Brett Young. MaryAnn and her son danced to "My Wish" by Rascal Flatts. David and his sister danced to "Mama" by Il Divo. The anniversary dance was to "Amazed" by Lonestar. The guests were invited to make toasts as well.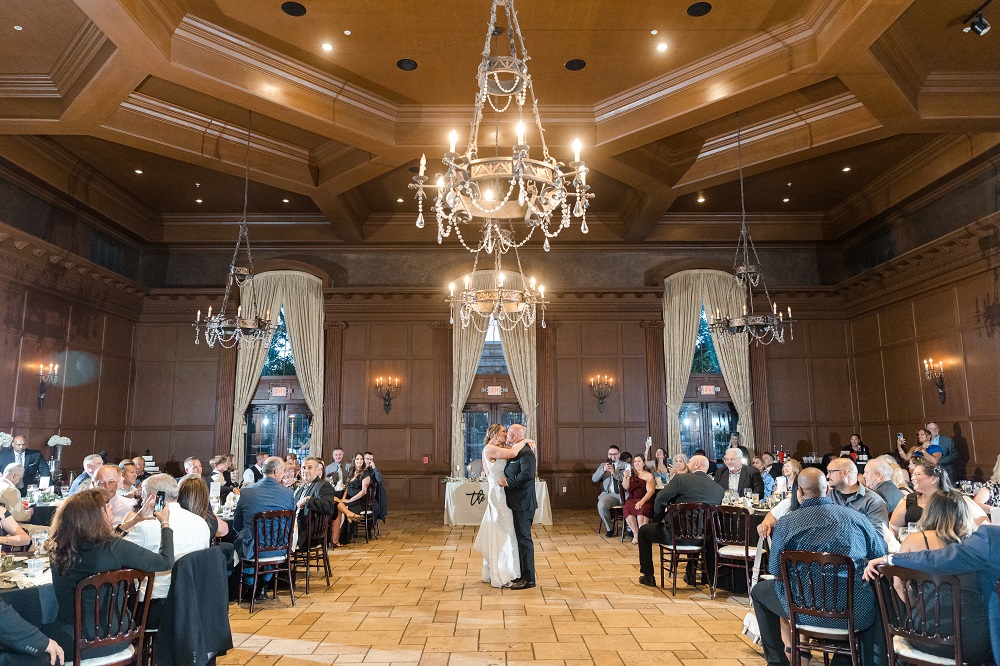 The wedding cake was a three-tier square white cake with black stripes on the bottom and a brushed silver on the top of each tier. It was topped with a silhouette bride-and-groom ornament with the couple's last name.
We wish David and MaryAnn all the best in their new marriage!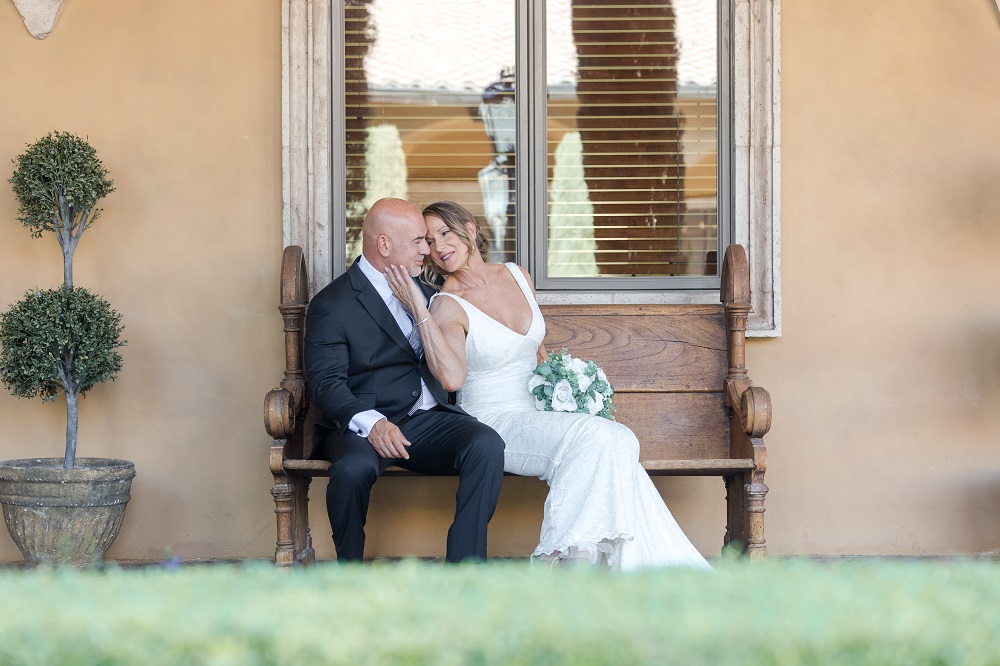 Photography By: Leslie Ann Photography