The first time Kenny and Martina saw each other, it was clear that Cupid had hit a bullseye — which was fitting, since the lovebirds met while working at Target! And last December this sweet couple finally took their romance to the next level with a gorgeous wedding ceremony.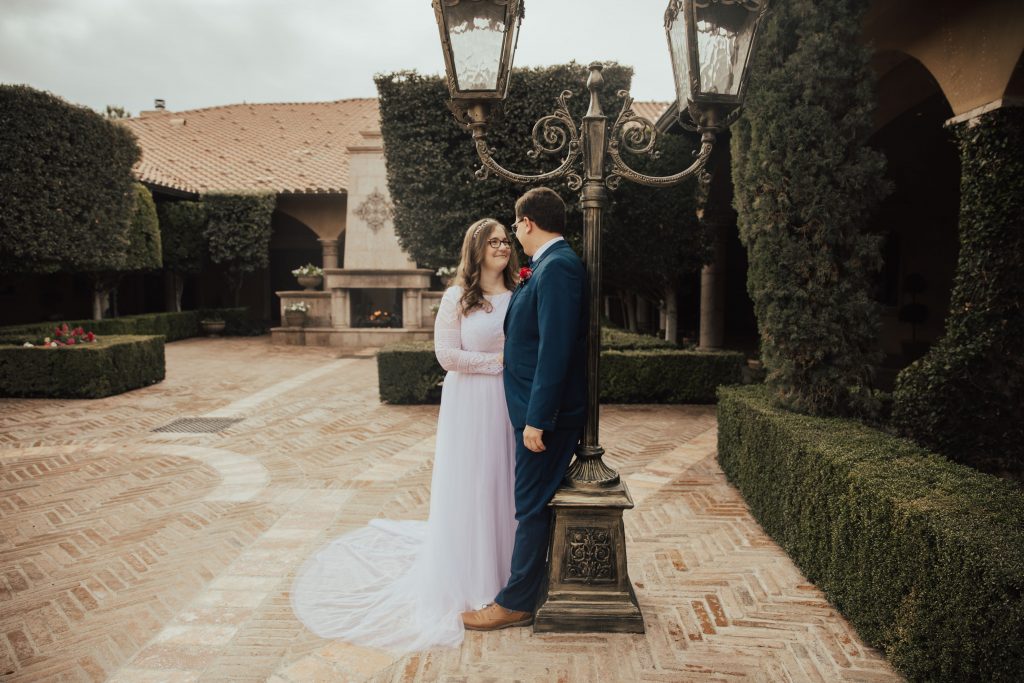 The couple chose a color palette of red, navy, green, and gold for their special day. Kenny looked sharp in his navy blue tuxedo, complete with a cute bow tie and boutonniere with a trio of red roses. Martina was lovely in her classic, a-line gown, which featured a chapel train and sheer, lace-covered sleeves. But of course, the best part of both couple's outfits was the big smiles on each of their faces.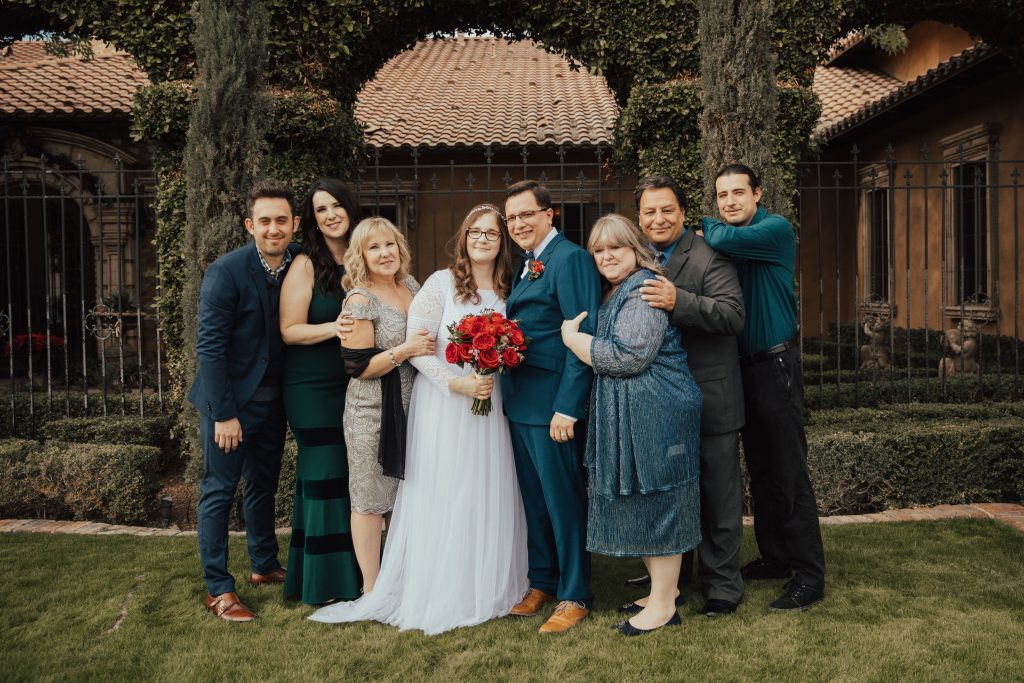 As the wedding began, guests took their seats at our indoor wedding space, the La Stanza Chianciano. The space was decorated with candles and poinsettia flowers (giving the red color palette a seasonal touch), and a memorial chair was reserved for Martina's father in the front row.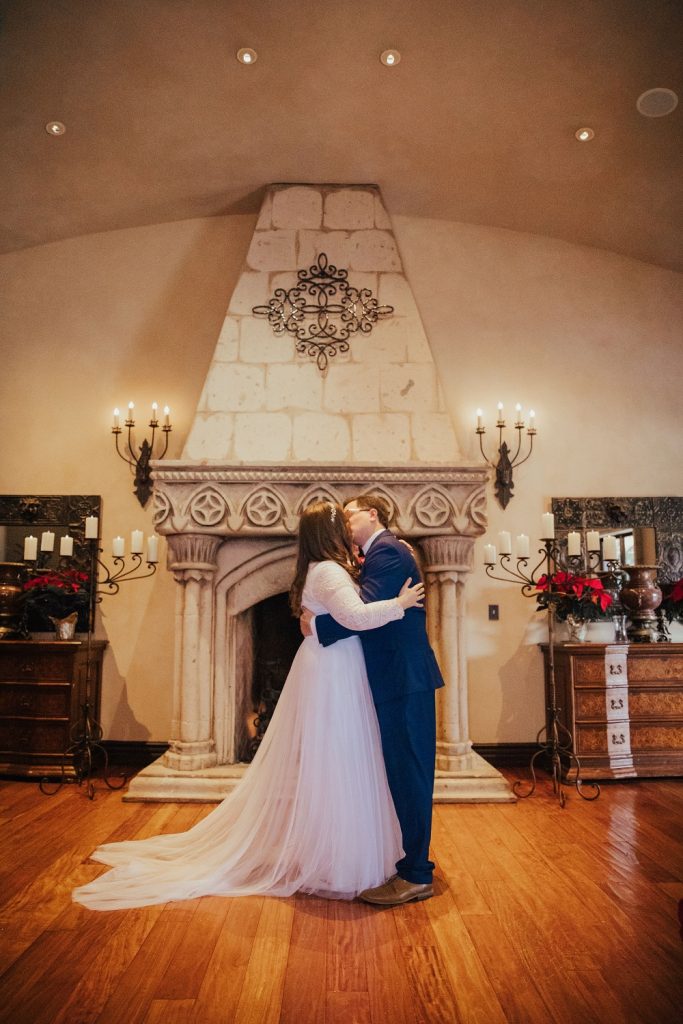 The ceremony was romantic, heartfelt, and full of personal moments. The couple gave their parents red roses (white roses for the father of the bride). Martina and Kenny read their own vows — and left hardly a dry eye in the room. They even took part in an old Czech wedding tradition: the couple broke a plate and swept it up together, signifying their willingness to work together throughout their lives.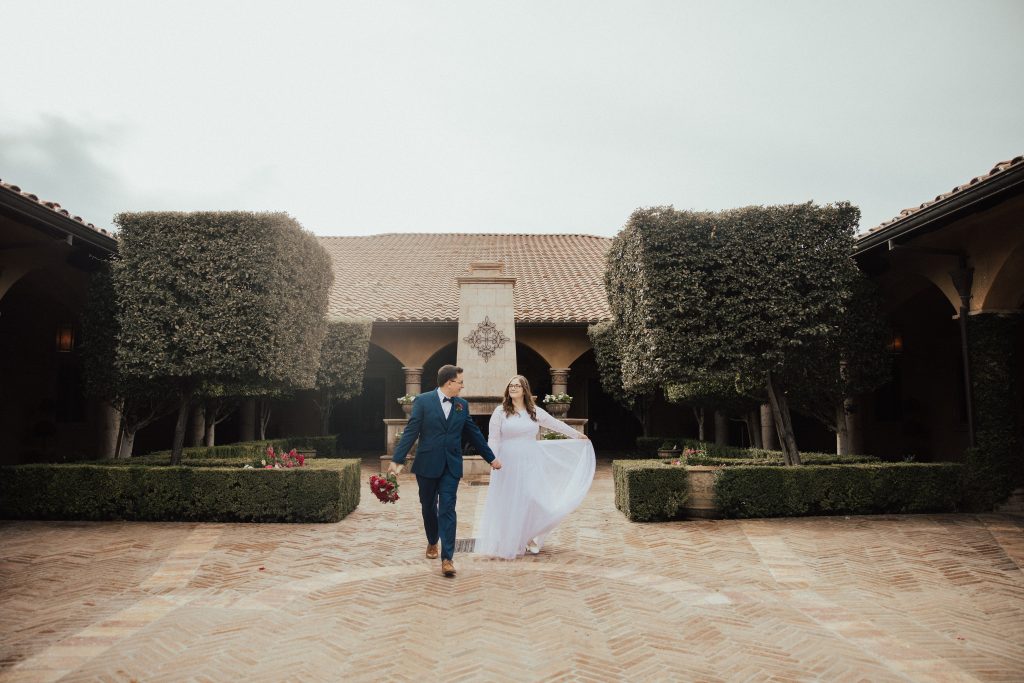 Soon, it was time for Martina and Kenny to officially become husband and wife (our favorite part)! As they walked up the aisle, smiles beaming brightly, we couldn't help but think that these two have a beautiful life full of love ahead of them
Photography By: Something Adventurous Photography