A Very Special Day for Martha and Andy
Martha and Andy started their relationship as co-workers — he as a physician, she as a nurse. Over time, their relationship blossomed into love. And back in October, these two officially tied the knot in a beautiful ceremony here at Villa Siena!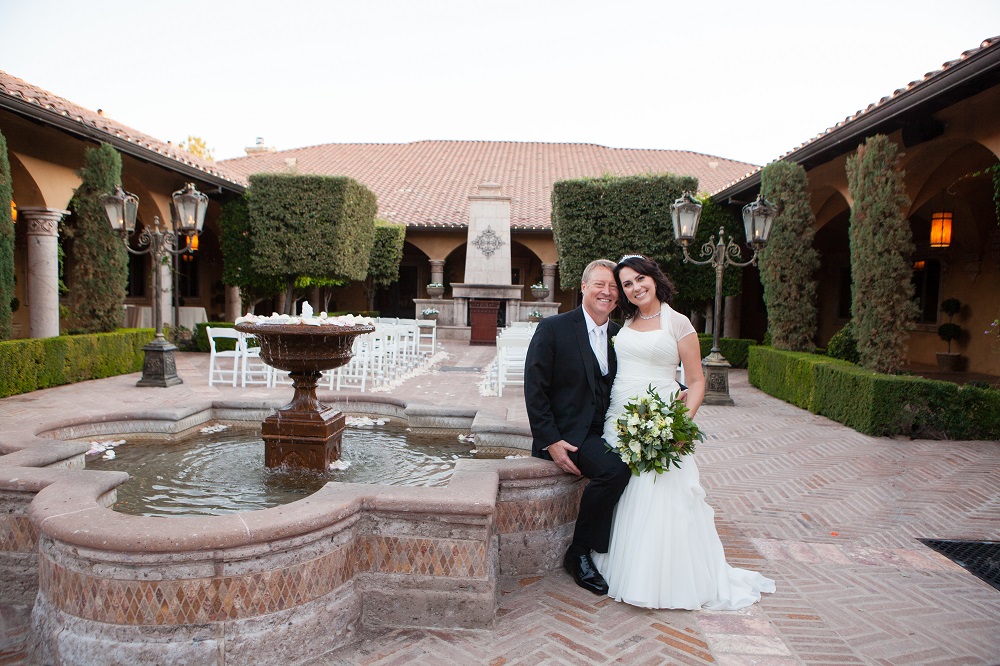 The wedding had a classic, rustic style with a lavender and white color palette. Martha's bridesmaids wore long, lavender gowns. Andy and his groomsmen wore black suits with lavender ties (except for their adorable ring bearer, who sported a bow tie). The whole wedding party carried (or wore, in the gentlemen's cases) lovely white flowers — and white arrangements also decorated the Plaza Toscana.
Martha's gown was a classic and elegant a-line dress, complete with a sweetheart neckline and a diagonal crease pattern across the skirt. She also wore a sheer coverup on her shoulders and several pieces of stunning jewelry (including a tiara that we couldn't get enough of!). She was a vision as she walked down the aisle, and her great big smile only made her more lovely.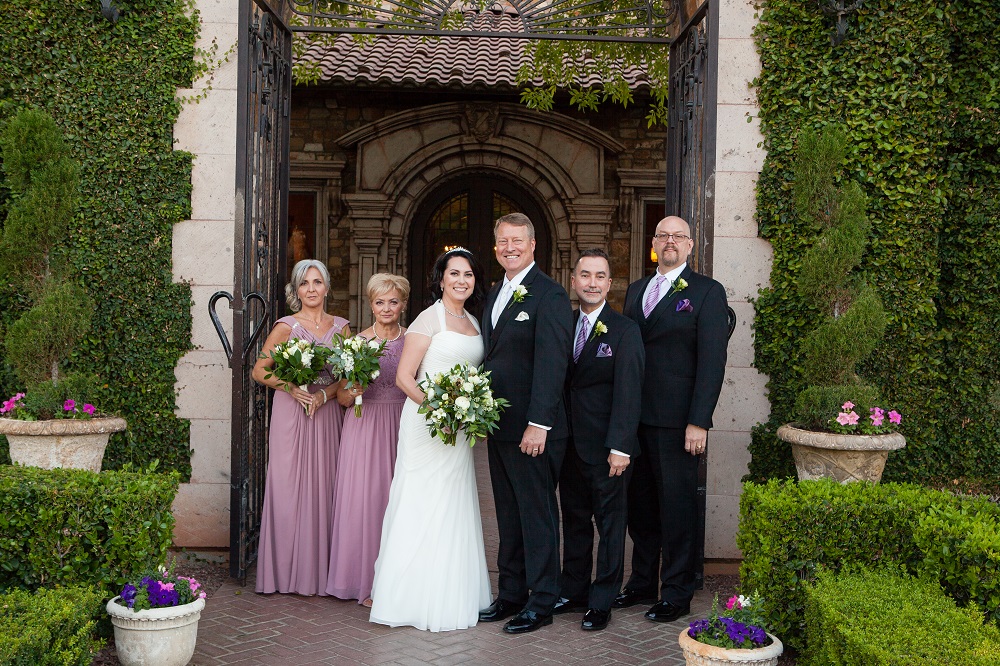 Every wedding is a special day, but for Martha and Andy the wedding was even more special… as it was also Martha's birthday! During the ceremony, the officiant led guests in singing "Happy Birthday" to the bride before reciting the traditional vows. The couple promised to love each other forever before their nearest and dearest friends — including some folks overseas, who were watching the ceremony live on Facebook!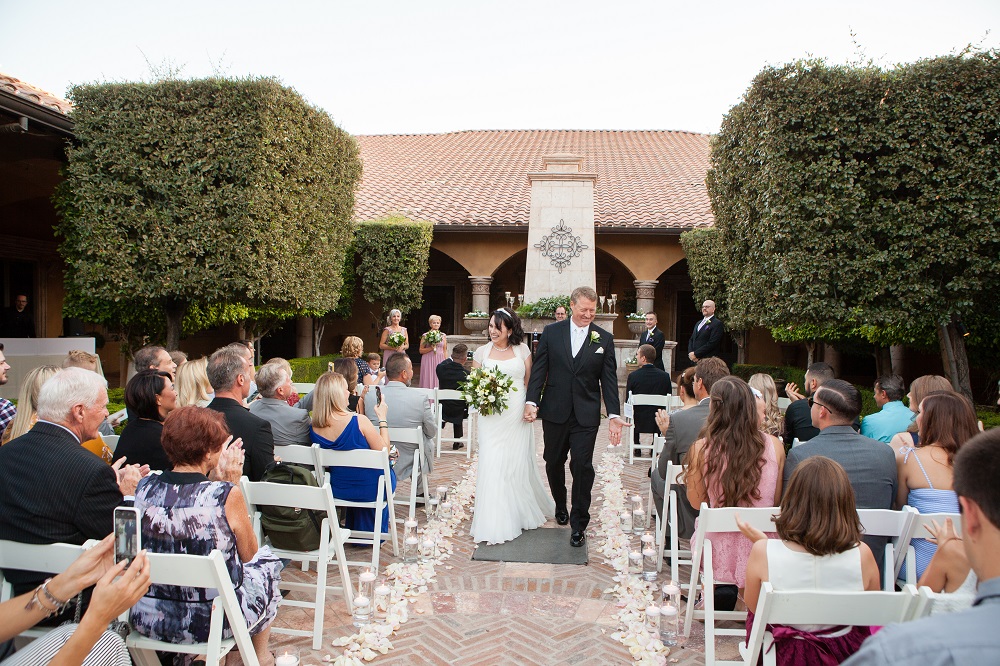 Soon, the couple were officially declared husband and wife (yay!). Guests headed inside for an evening of dancing, dinner, and overall merriment, which started with Martha and Andy's first dance as a married couple. They danced to a cover of "Stand by Me" (performed by Skylar Grey) before sitting down for speeches from their best man and maid of honor. As their friends shared heartfelt stories and well wishes, guests enjoyed a dinner of mixed green salad, potatoes au gratin, grilled vegetables, sauteed chicken in a mushroom and marsala reduction, and filet mignon with a burgundy bordelaise and mushroom duxelle sauce.
As we watched Martha, Andy, and their loved ones enjoy their wedding day, it was clear that these two had truly found a deep, real love. We wish this couple all the best in their new life together!
Photography By: David De Dios