Shades Of Blue And Personal Touches For This One-Of-A-Kind Couple
Marissa and Jason's wedding was filled with so many fun and personal details, they were a total ball to have at the villa! We've never seen anything quite like their Wonder Woman and Robin Hood Lego cake toppers and we just loved seeing how much they brought their personalities through in every part of the day. The bride was stunning in an ivory ball gown with lace sleeves, and the groom's blue suit with a teal tie played perfectly into the many shades of blue they had in their color scheme. (But though the couple looked totally stunning, it may have been their page boys that stole the show — they just looked too cute in those suspenders!)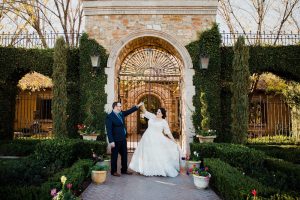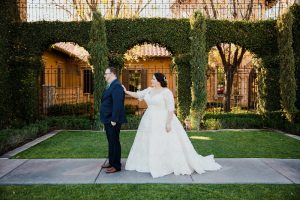 Even though the day was filled with fun, the romance wasn't lost. The violinist at the ceremony really helped to set the atmosphere and the blessing stones that each guest was given was a particularly nice touch. There was so much emotion that even the officiant seemed genuinely moved — we know we were!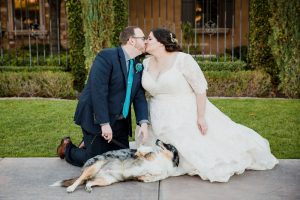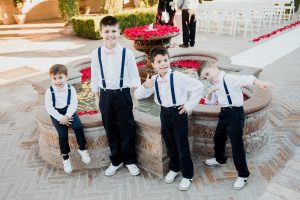 The reception was a joyful celebration from the moment the couple kicked off their first dance with a little Bruno Mars. The toasts were another highlight, including kind and loving words from the groom's grandmother and the bride's goddaughter — it was so nice hearing from members of the family who often don't get to share their love for the couple.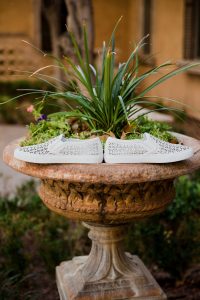 Every part of Marissa and Jason's day was fun-filled and brimming with love — and we have no doubt their marriage will continue in the same way!
Photography by: Scott English Photography