Two "Disney Princesses" Get Their Happily Ever After
Marissa and Carissa love each other. They also love Disneyland. So, when it was time for these two to tie the knot, they knew they had to do it with a Disney-themed wedding fit for a princess (or two)!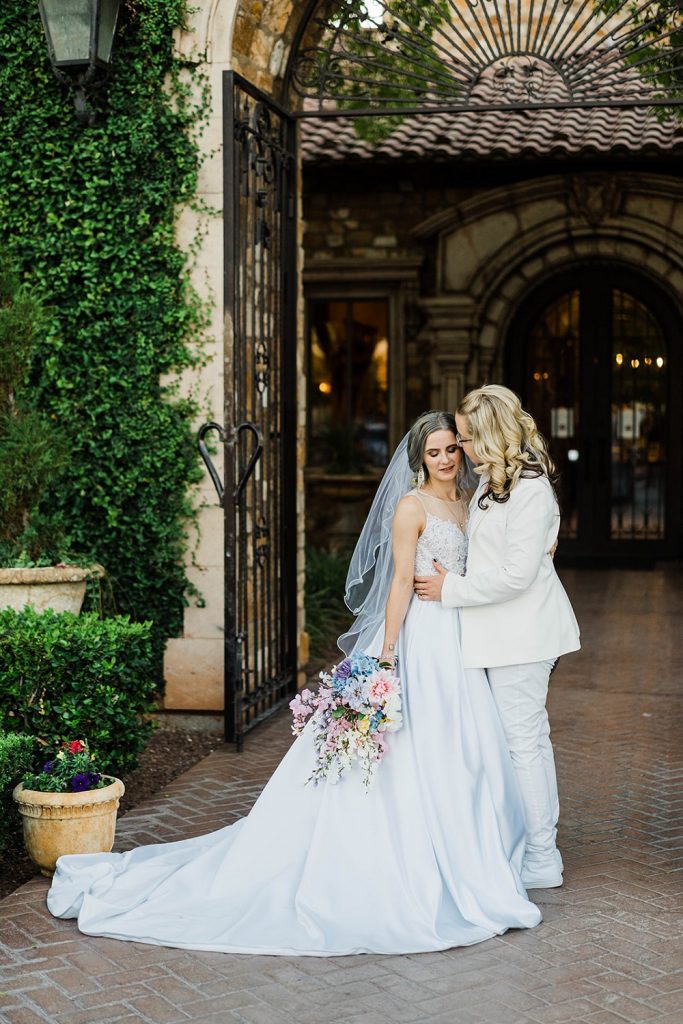 The couple opted for a beautiful October wedding dripping with beautiful pastel colors. The bridesmaids (and one bridesMAN) wore gowns in lilac, baby pink, light blue, and yellow, while two adorable flower girls melted hearts in lacy, white dresses. Even Archer, the couple's dog and ring bearer, wore a snappy turquoise bow tie!
Our brides opted for two unique, yet equally stunning looks: Carissa was a lovely, traditional bride in a white ballgown with a lace bodice and illusion neckline, while Marissa wowed in a classy white tux with a rainbow pocket chain.
---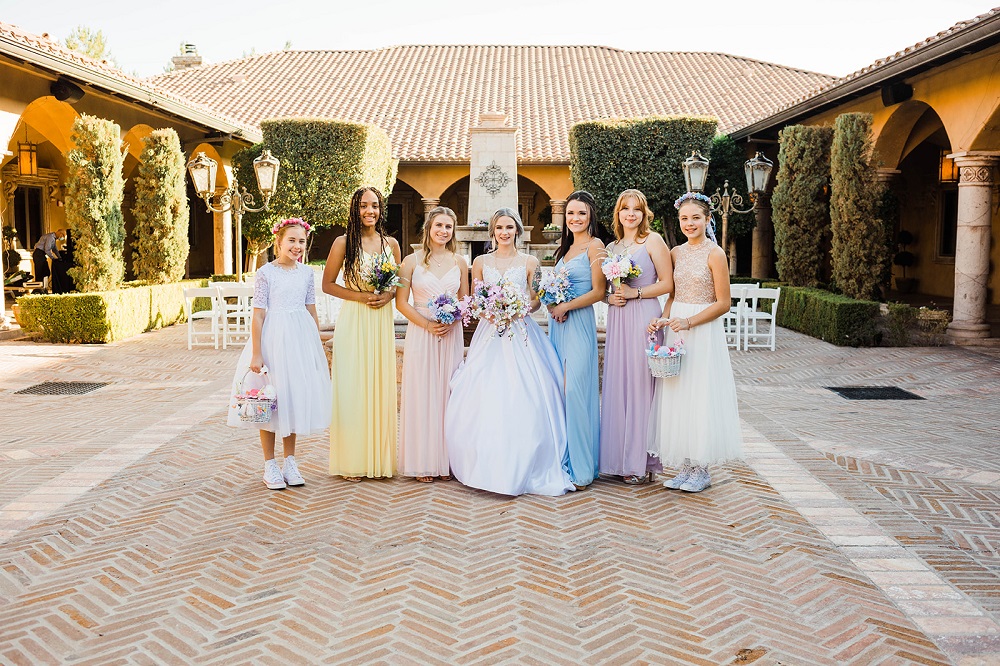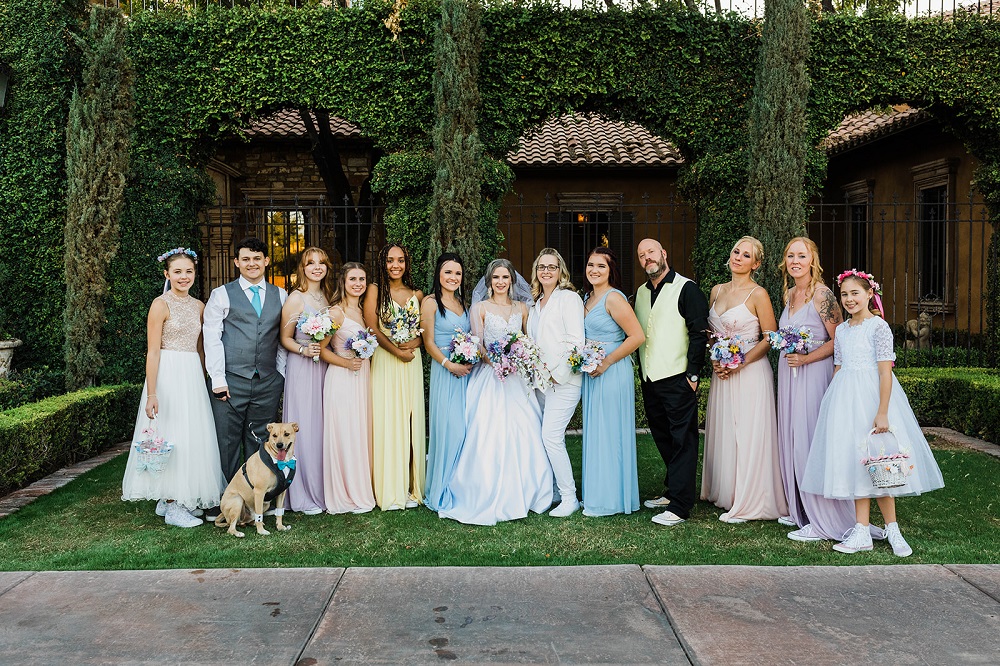 The ceremony was fun and lighthearted, officiated by a friend of the couple. They talked about the moment "everyone knew they were going to be together," exchanged vows (Marissa even rapped hers!), and poured sand into a picture frame in a twist on the unity sand ceremony. Then, it was time for the brides to kiss and officially become Mrs. and Mrs.!
After the ceremony, guests found their way to the reception tables by grabbing personalized "Fast Passes" (a nod to Disneyland). Marissa and Carissa danced to "Morning Song" by Jewel, before sitting down to enjoy a buffet.
As guests mingled and chatted throughout the reception, it was clear that this couple had a lifetime of love, laughter, and good times ahead of them. They truly had found their "happily forever after."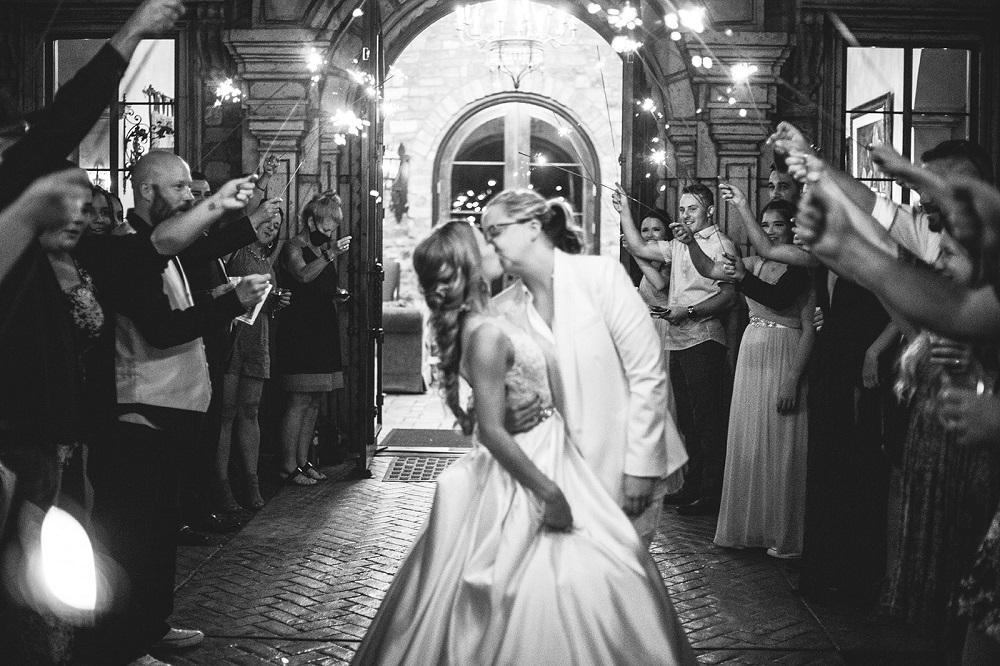 Photography By: Ashley Cynthia Photography