A Magical Moment for a Very Special Family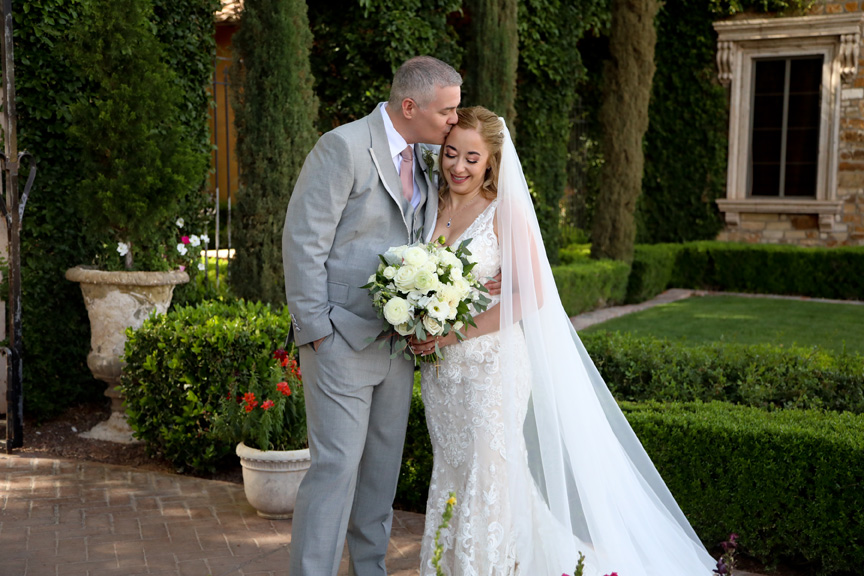 What a special day it was when Marisa and Patrick came to celebrate with us. A day full of love from family and friends that was also incredibly sophisticated and romantic — they really did have it all. The couple met because both of their daughters were in cheer together, and small talk soon blossomed into something special. Marisa looked jaw-droppingly beautiful in her a-line dress (we loved the lace detailing) and Patrick's gray suit was such a classy choice.
Right from the ceremony, you knew it was going to be a day unique to this very special pair. It was full of personal touches, with friends officiating and doing readings, and the couple writing their own vows. Our favorite moment was when their daughters joined them for the crystal pour, to blend them together as a new family. You could really feel the love and support radiating from the crowd.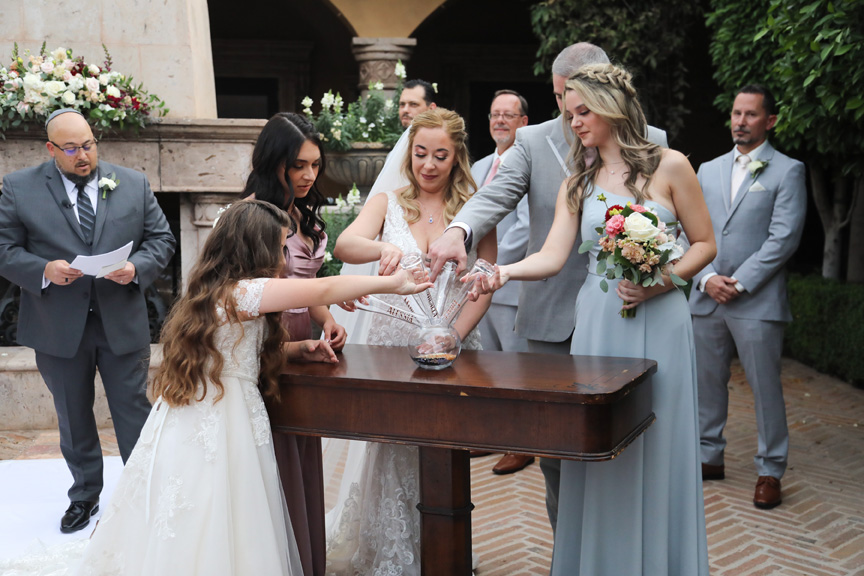 The reception was just as meaningful. As the couple danced their first dance to "Forever & Always", you could tell how real the lyrics were for them. There was certainly plenty of pizazz and the guests were loving those signature cocktails (Drunk in Love, anyone?). It was a blend of timeless romance with plenty of modern touches — and the gold drips on their 3-tiered cake definitely caught our eyes. And for a day that was so full of support from family and friends, it was fitting that the couple sent them home with wine bottles and glasses, so they could remember this very special occasion.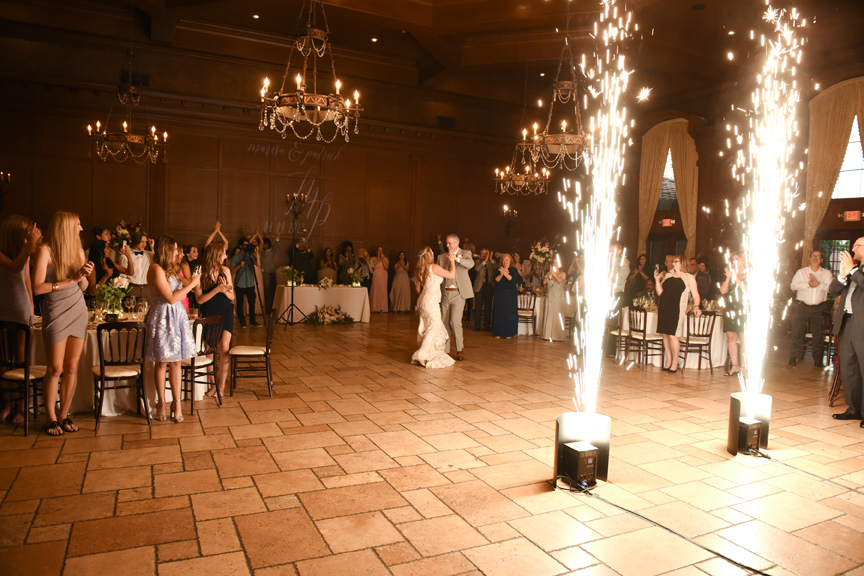 Marisa, Patrick, and their daughters have already become such a beautiful blended family — and everyone at Villa Siena was so glad they chose us for their day.
Photography By: One Fine Day Photography