A Traditional Jaggo and Sangeet Celebration for Manmeet and Sam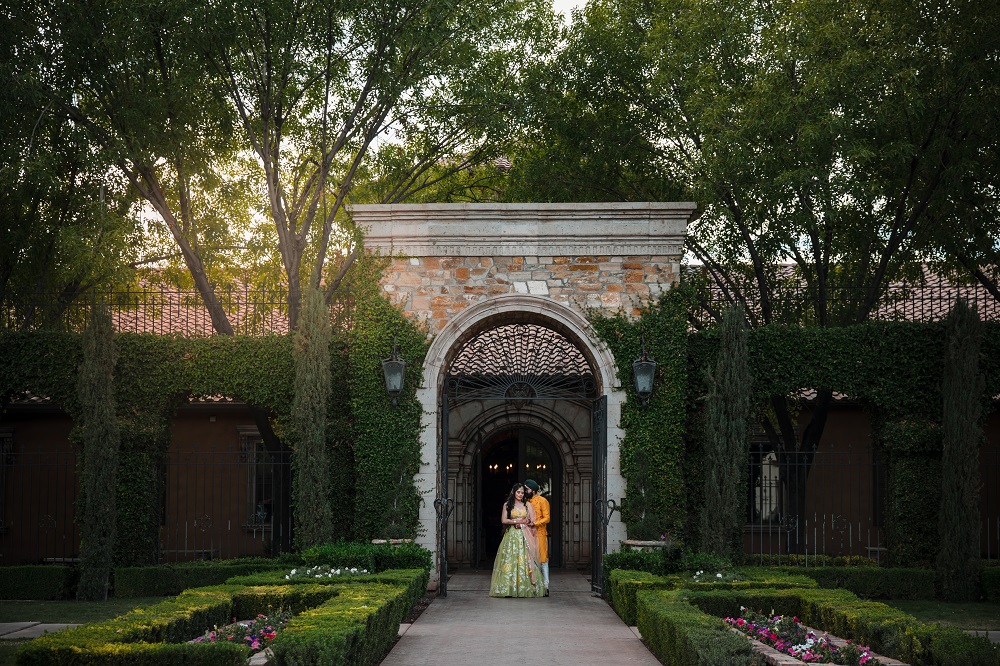 There was so much to love about Manmeet and Sam's traditional Indian wedding — seeing the Villa Siena decked out in purple, green, blue, and orange for their big day was definitely something special. Manmeet was absolutely breathtaking in her wedding sari, featuring green and yellow with so many sparkling details. With her stunning gold jewelry and her traditional henna, she was a beautiful bride. Though we can't forget Sam, the orange-yellow tunic with the amazingly intricate embroidery was also a crowd-pleaser!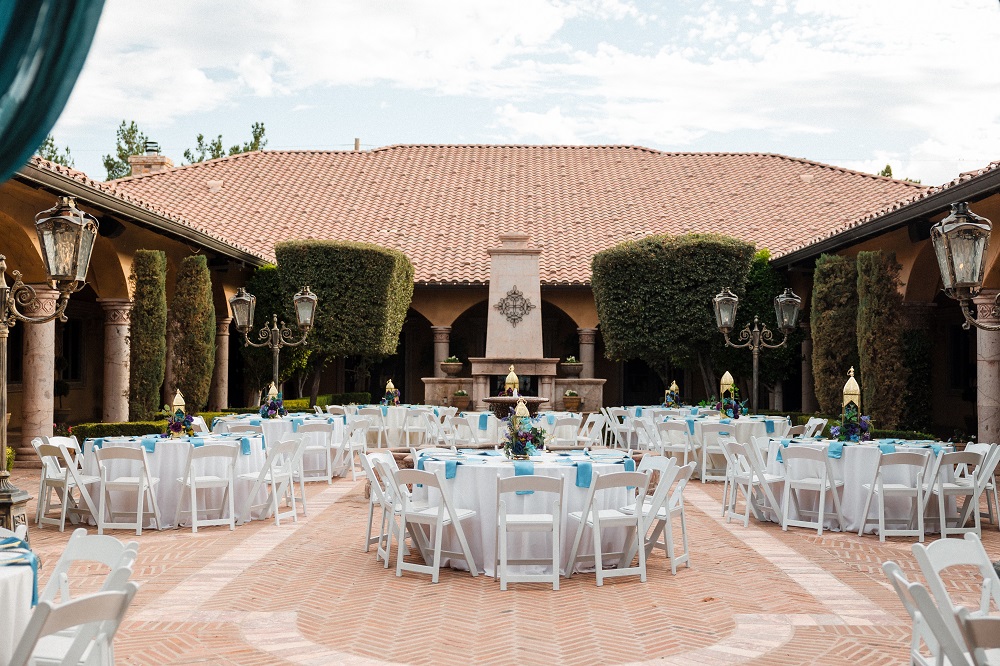 There are a lot of wedding venues in Arizona, but we have to say that we thought our villa was the perfect match for the Jaggo and Sangeet celebration — the entire venue was full of traditional Indian music and just so, so much dancing. It was clear that this couple wanted to start married life out with a bang! The weather was warm enough on their November day to have tables outside, and we loved the way the pops of blue mixed with the architecture. Plus, the gold centerpieces with lush blue and purple florals really gave the day a warm, romantic feel.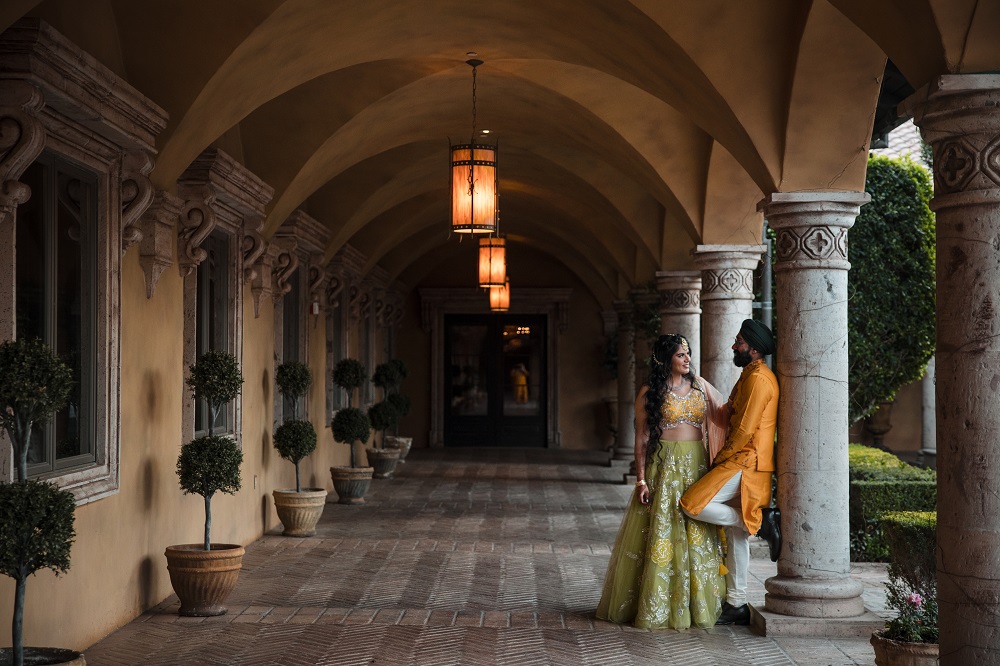 With a curated set in the ballroom for choreographed dances, we know that getting all 85 guests on their feet would be a huge part of the event — although the buffet was also a big hit with friends and family. The couple provided spicy chips and bags of popcorn to take home, which was such a lovely token to send them away with an incredible celebration. If their wedding was anything to go by, Manmeet and Sam have a lifetime of joy ahead of them!
Photography By: InLoveness Photography