A Night of Disney Romance
A Fairytale Affair for Madison and Richard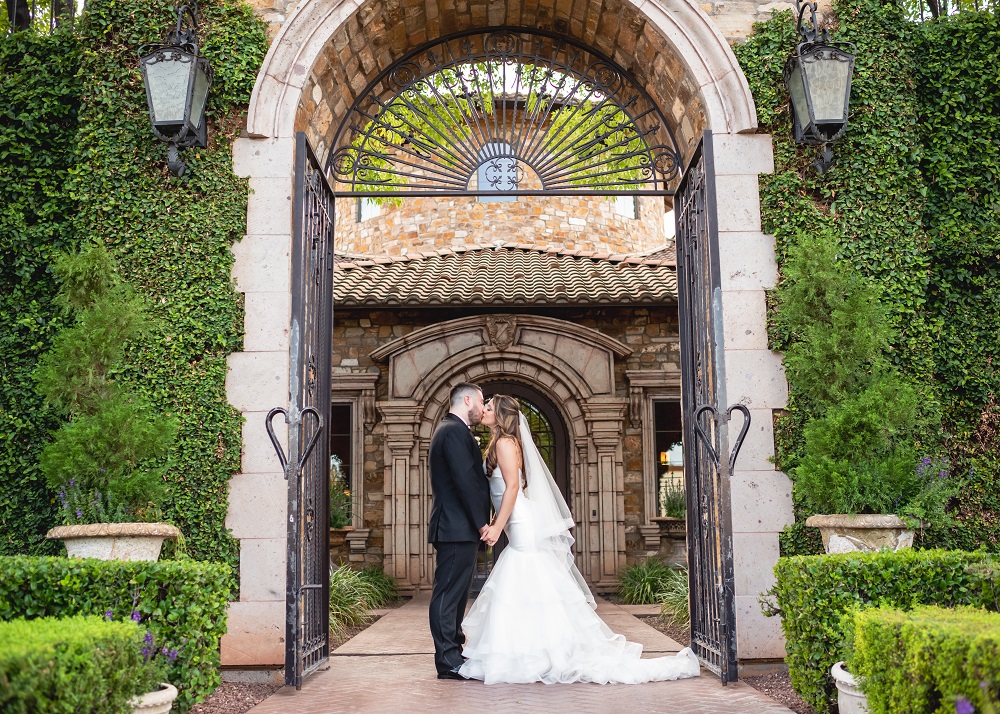 A lot of love and a little bit of Disney magic — Madison and Richard are proof that your wedding can be romantic and sophisticated while still being true to your own personalities and passions.
There were so many modern touches we loved, from the greenery and white roses to the red bridesmaids' dresses. But Madison was definitely a classic beauty in her white satin mermaid gown, and Richard was a dashing sight in his black suit. It was a stunning October day, perfect for an outdoor ceremony, and the couple really brought it to life with readings from "Peter Pan" and "Beauty and the Beast". We were also so touched by the seat reserved for Richard's father, who is no longer with us, with a lovely photograph of the two of them together.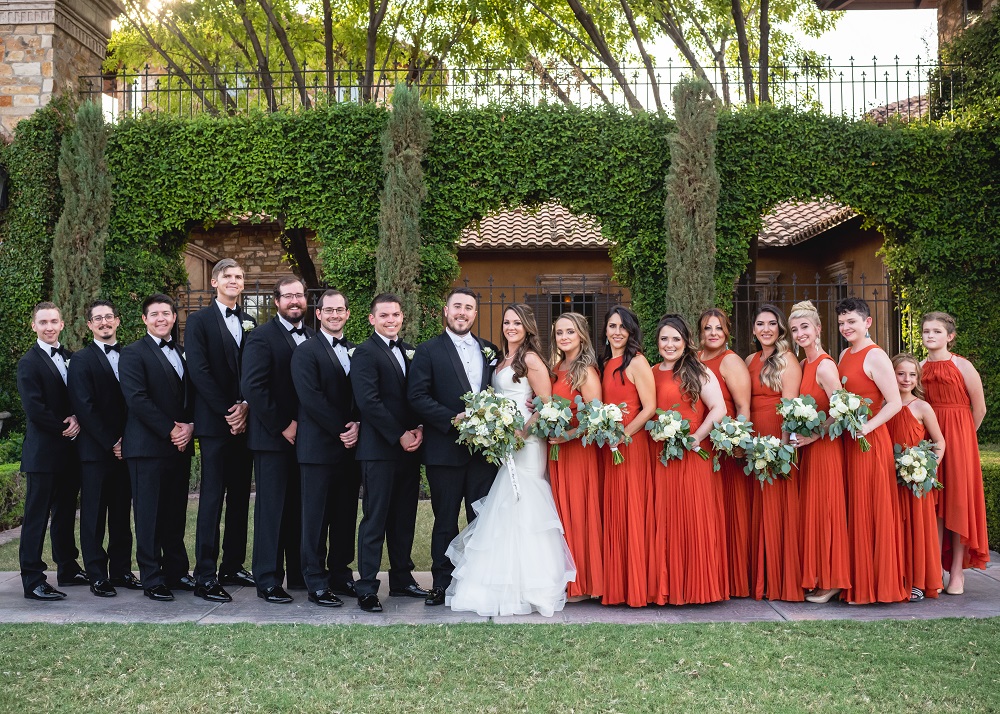 The reception continued to be full of personal touches, with lovely toasts from the bride's parents and the groom's mother, alongside the maid of honor and best man. And the Disney magic really came into its own with the castle projected behind the head table and the Disney centerpieces — not to mention the "Splash Mountain" cocktail! Oh, and we have to give the cake a special shoutout. We've never seen a themed cake look so stylish and refined, and we loved the "Disney-fied" version of the couple at the top.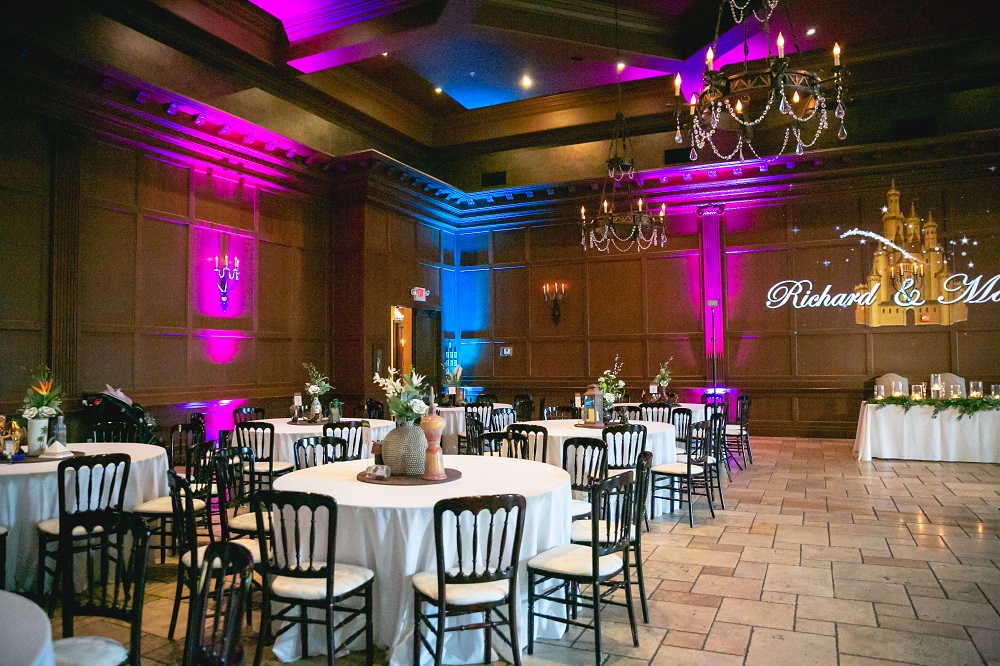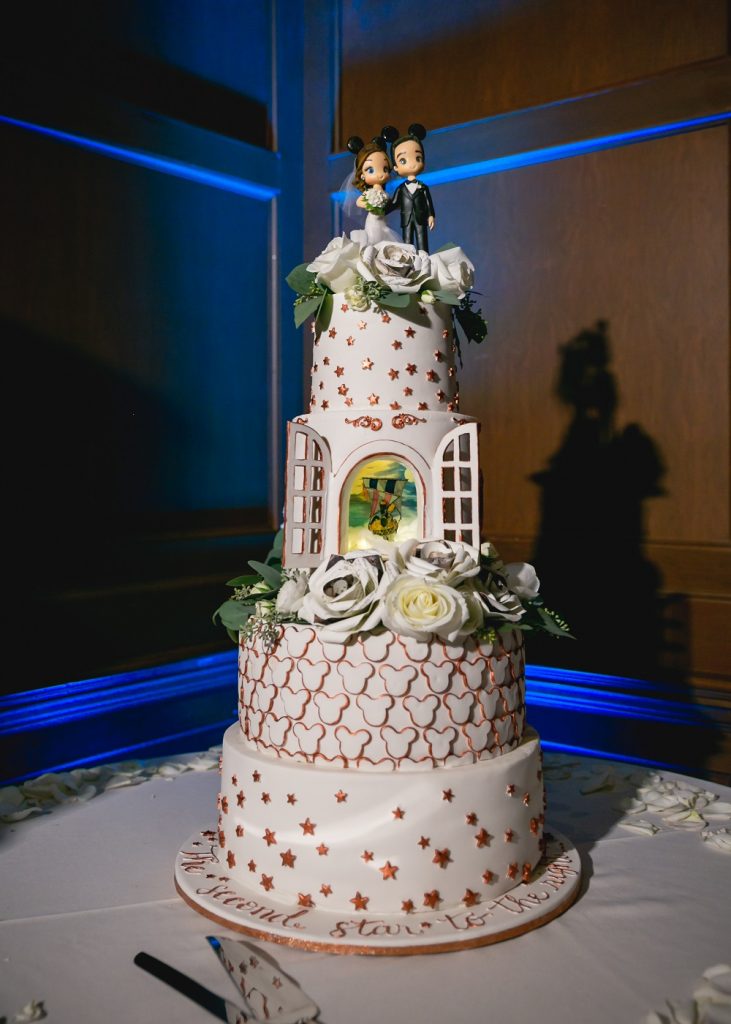 There was plenty of fun to be had by all, with the garter toss and the bouquet toss, and even a balloon artist on site! By the time the sparkler sendoff came around, it had certainly been a night to remember.
We loved that Madison and Richard made the day their own, and we're sure they have a lot more fairy-tale romance in their future!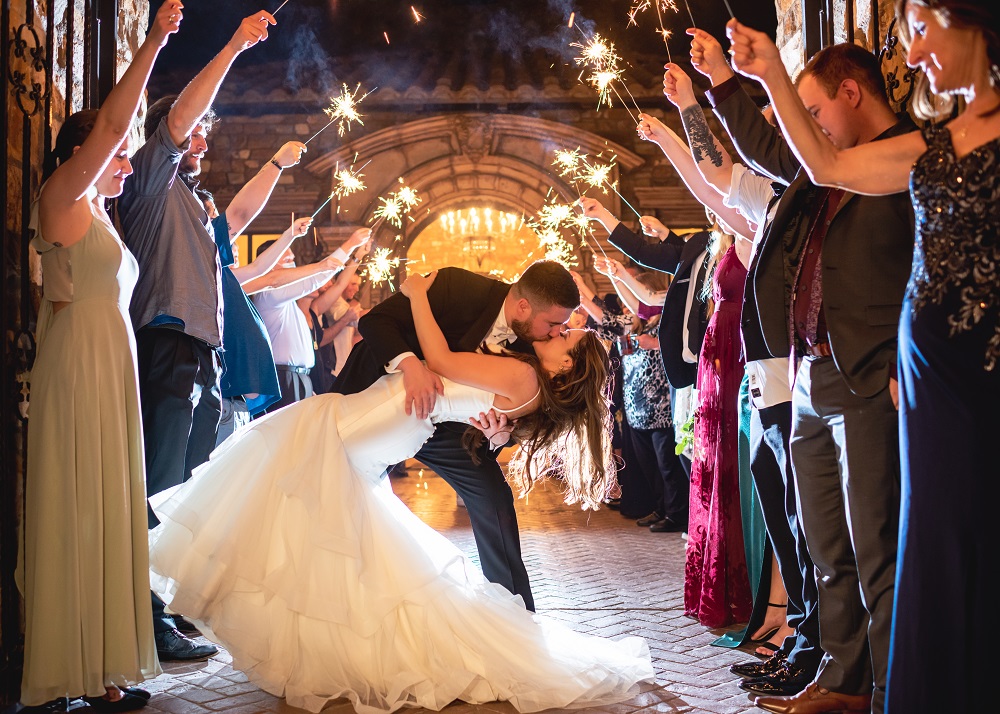 Photography By: AZ Wedding Photographer