Beer Burro Meets Modern Romance at Macy and Brennen's Incredible Day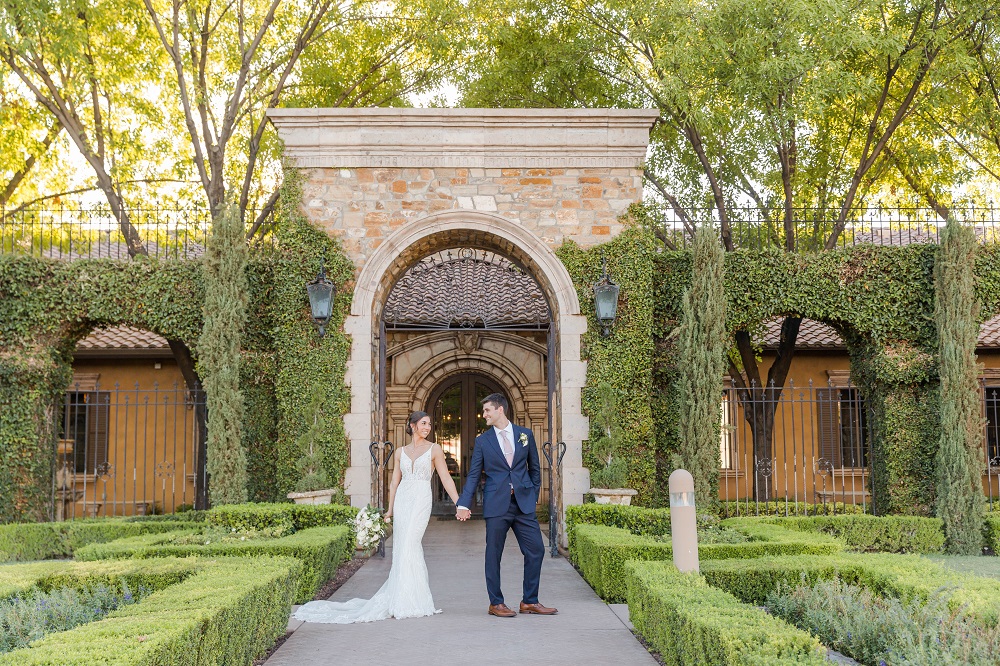 With romance and sophistication from start to finish, Macy and Brennen's big day was simply bursting with personal touches. We love it when couples take the time to make their day their own, and the couple certainly fits that bill — they did it all while showing the guests a simply amazing time. Starting with the stunning outdoor reception, Macey looked beyond spectacular in her a-line, v-neck gown with a plunging back. The day was built around soft greens, burgundies, pinks, and whites, and Brennen's modern suit with a pink tie was a perfect match. The couple wrote their own vows and having a reverend who has known the bride a long time was such a lovely touch and really brought a personal feel to the occasion.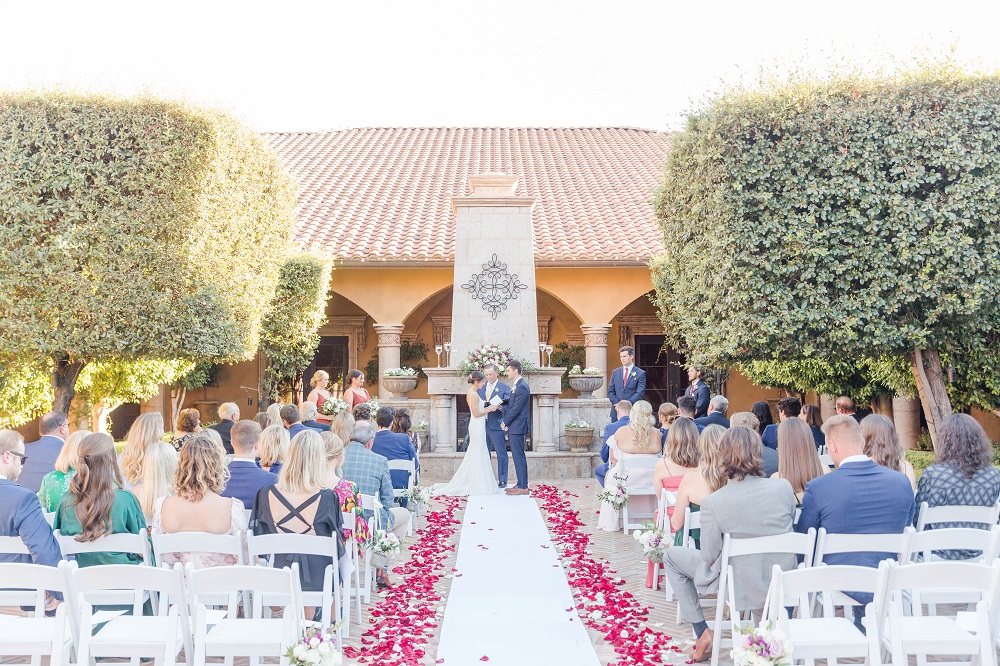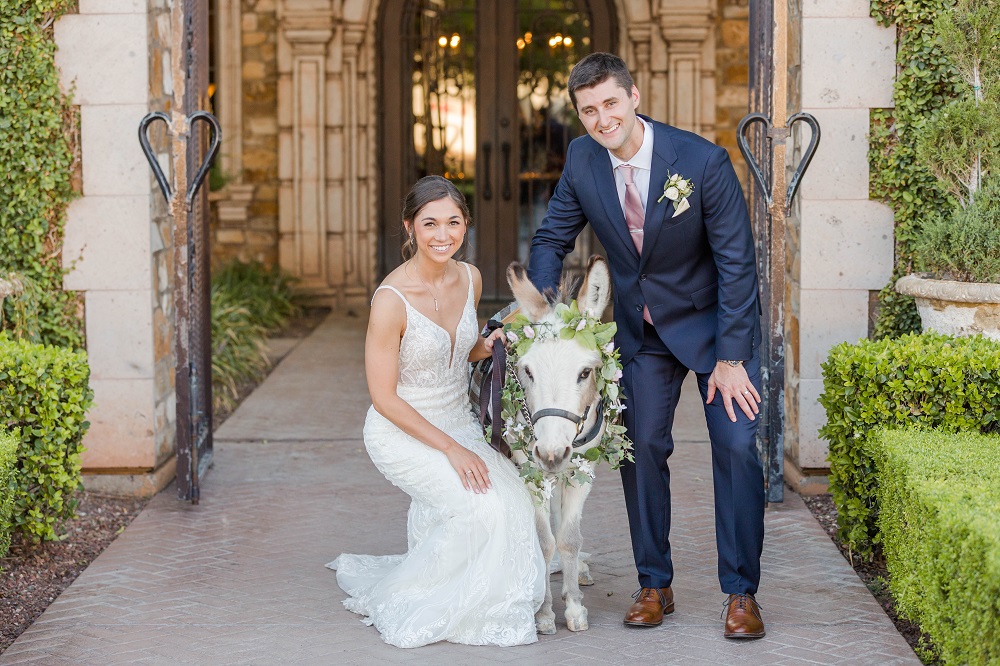 That personal feeling definitely came through to the reception — and to be honest, it's hard to pick just a few details because this party was so full of touches and twists. From the personal cocktails (Mexican mules and Hemingway daiquiris) to the photos, from the drink holders to the wine openers, there were so many personalizations. Unique chocolates, personalized corks, even having the guests sign a wine bottle instead of a book — Macey and Brennen definitely thought of everything.
Of course, there was plenty of dancing, including a private last dance between the couple. Oh, and we can't forget the beer burro, an adorable donkey delivering beer. (Don't worry, with plenty of flowers and greenery, even the donkey was on theme!)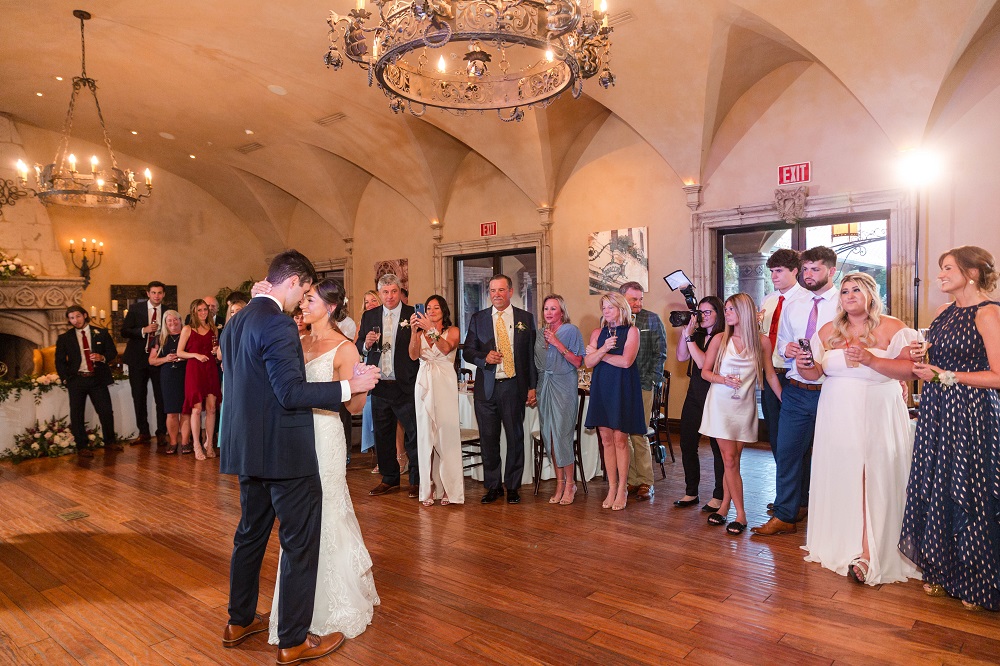 It was definitely a night to remember, and by the time the couple made their sparkler exit, it was clear everyone had made memories to last a lifetime!
Photography By: Leslie Ann Photography