An Intimate Affair for Two Long-Time Lovebirds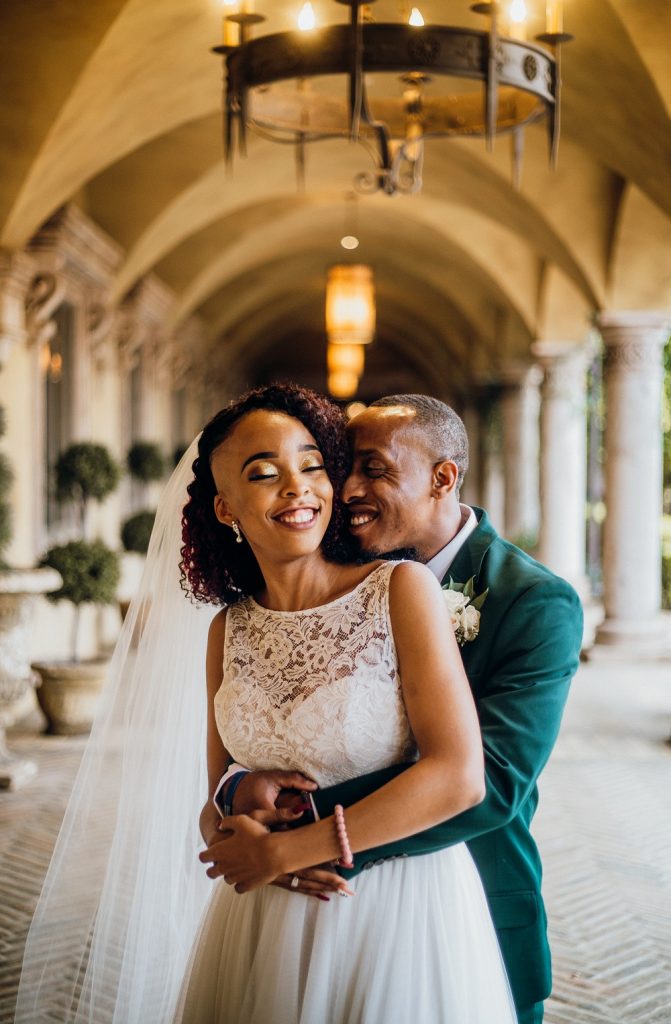 Loretta and Felton's love story might have started eight long years ago, but on their wedding day they looked just as much in love as they had on day one! The couple's March nuptials were attended by an intimate group of their closest friends and loved ones, and everyone seemed overjoyed to be celebrating these two lovebirds.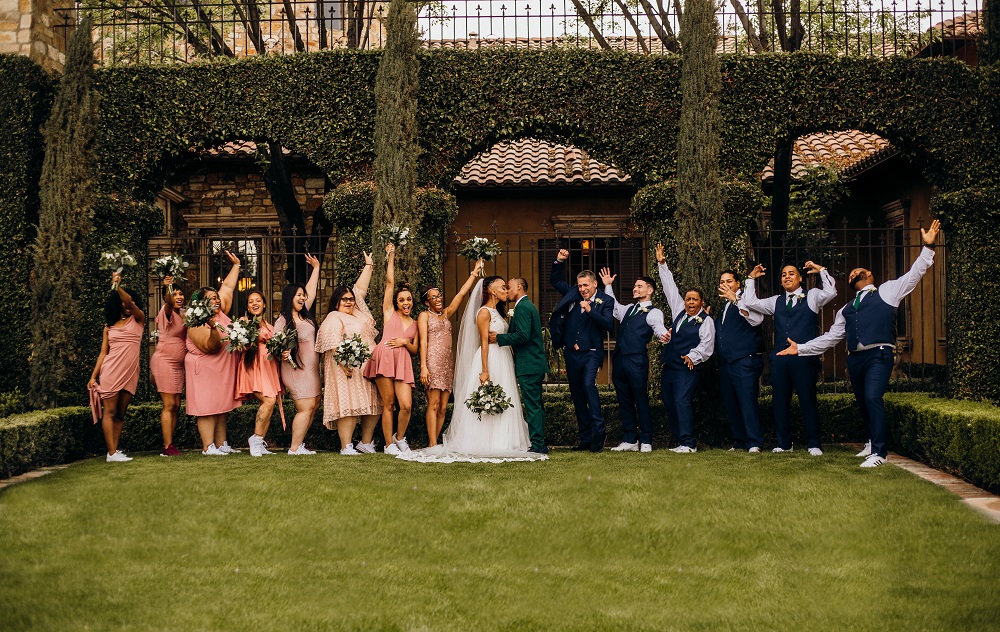 The wedding was a colorful event, decorated in pinks, green, navy blue, and gold with floral arrangements of white roses. Loretta's bridesmaids wore blush pink gowns in a variety of styles, while Felton's groomsmen looked sharp in their navy blue suits. The groom, not to be outdone by his boys, looked especially dapper in his dark green suit — and for an extra fun touch, everyone was looking particularly comfortable in their tennis shoes!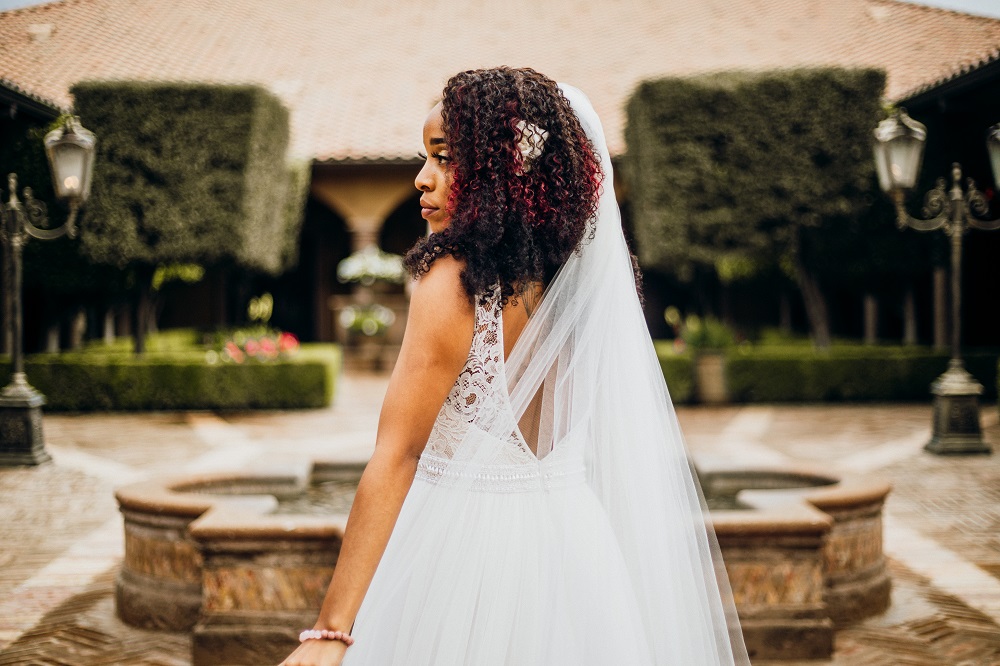 But of course, no one was dressed as beautifully as Loretta, our bride. Her wedding gown featured a lace bodice with a high, square neckline and open back. The layers of tulle on her skirt fell perfectly, and her cathedral length veil added a touch of drama. As she walked down the aisle in our La Stanza Chianciano, everyone who saw her couldn't help but smile!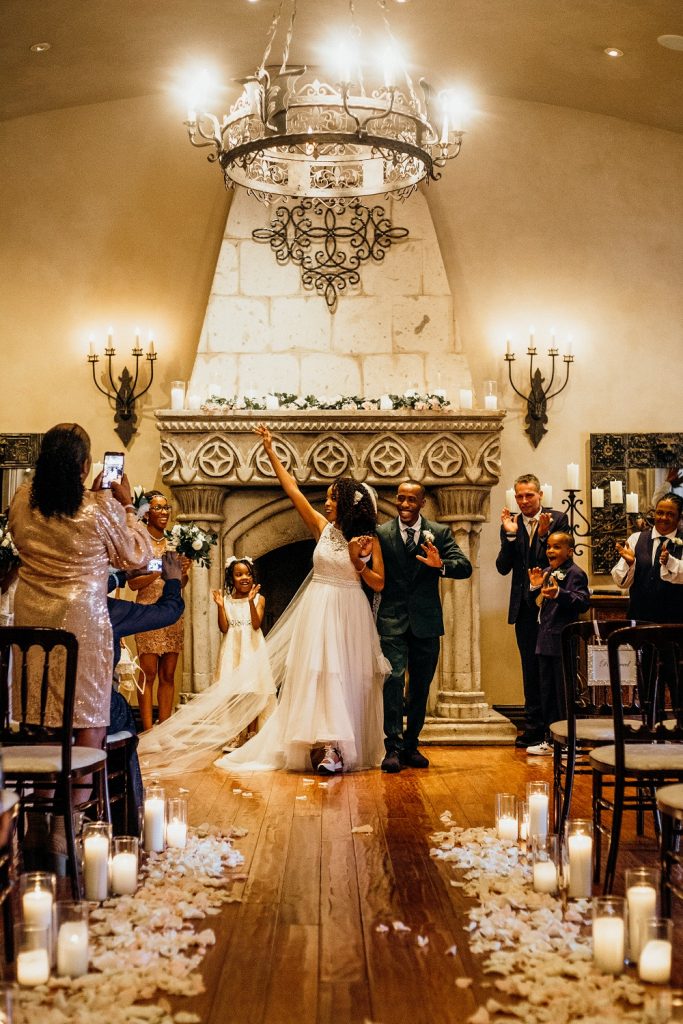 The ceremony was a sweet, traditional event. The couple exchanged vows, performed a sand pouring ceremony (to symbolize their two lives coming together as one), exchanged rings, and — finally — became husband and wife. Everyone cheered as Loretta and Felton headed back up the aisle… but the fun was really just beginning.
Next, guests moved to our reception hall for dinner and dancing. The reception kicked off with Loretta and Felton's first dance (to Patti LaBelle's "If You Only Knew") and speeches from a few family members. While they toasted the happy couple, guests also enjoyed a delicious dinner: spring mix salad, baked potatoes, angel hair pasta with pesto sauce, braised beef short ribs, and flat iron steak with green chimichurri sauce.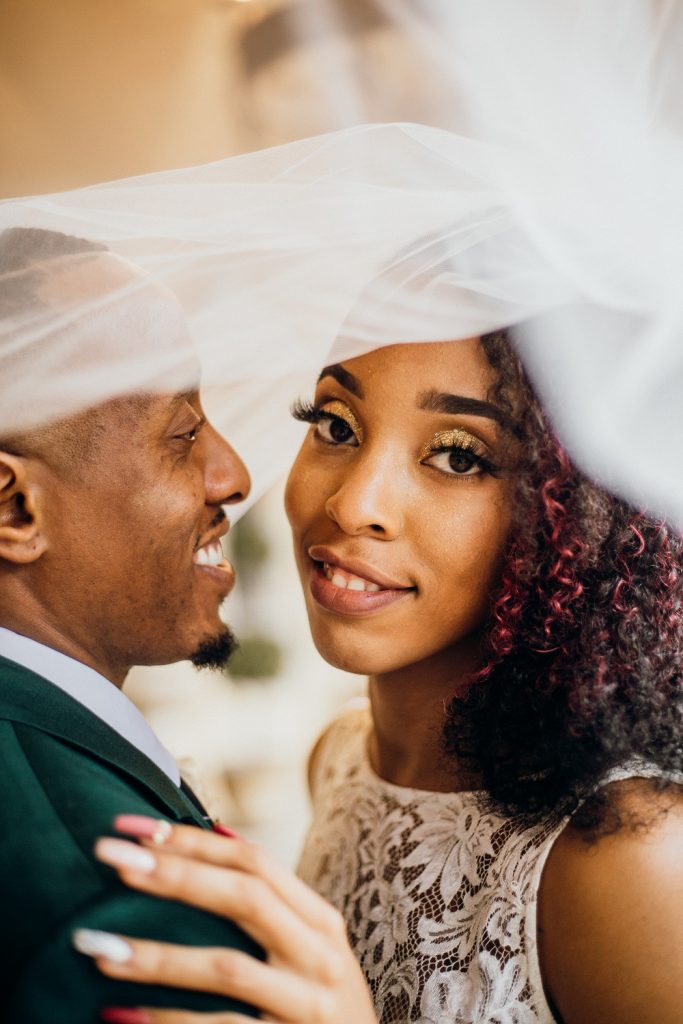 After dinner, Loretta, Felton, and their guests spent the evening dancing, chatting, laughing, and generally enjoying each others' company. It was a beautiful way to celebrate this new chapter in Loretta and Felton's lives — and we think that the future has many happy memories in store!
Photography By: Cade Bock Photography