A Fairytale Ending For Lindsey and Paul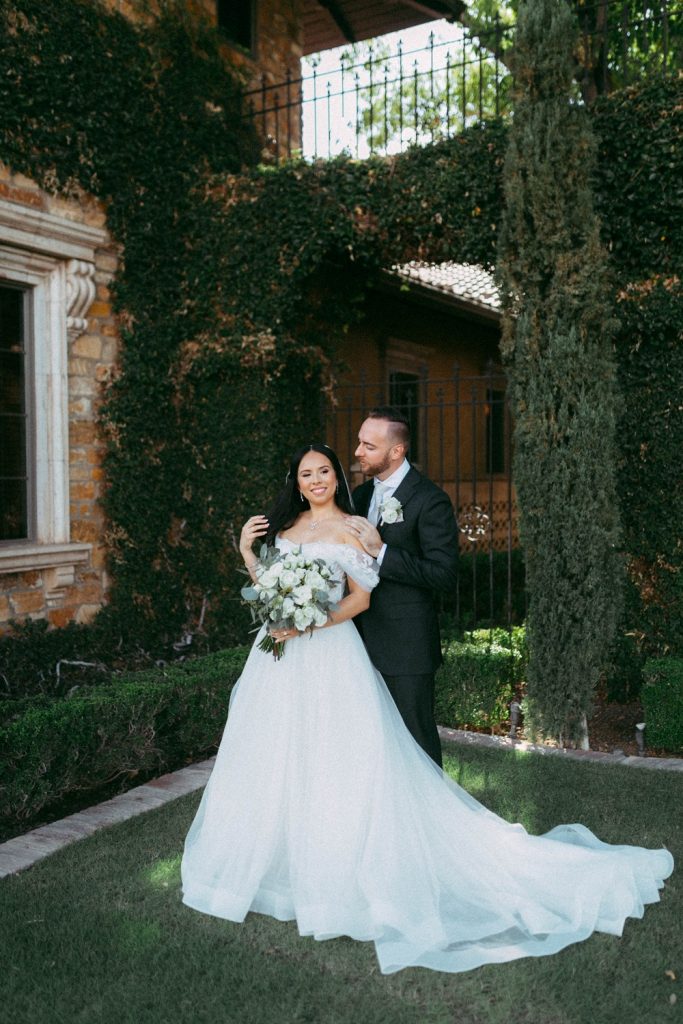 Whites and greens created the perfect modern fairytale feel for Lindsey and Paul's big day — and coming from an interview at Red Robin to tying the knot, their day definitely felt like a fairytale ending! This couple clicked from the very first moment, which was clear to all of their friends and family (and just by looking at them!). Lindsey was a dream in her off-the-shoulder gown, complete with a lush bouquet and her hair in beautiful, flowing waves. And we can't forget Paul, whose black suit was sophisticated all the way. Dressing the bridesmaids in deep greens was a perfect touch, keeping the entire party both modern and on-theme.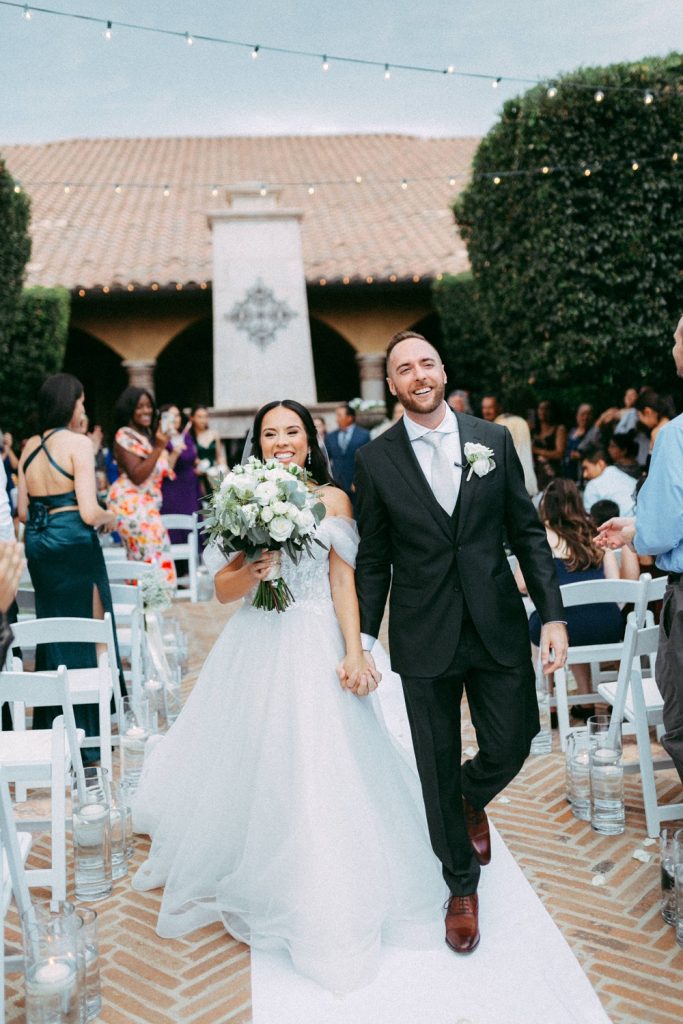 The outdoor ceremony was not only beautiful, but it was also a touching mix of laughs, love, traditional Ukrainian touches, and, of course, remarking on how these two meeting each other definitely felt like fate. The warmth and support carried through into the reception, where their families spoke about how they couldn't imagine this couple without each other. It was clear everyone in the room knew that Lindsey and Paul had built an incredible start to their life together.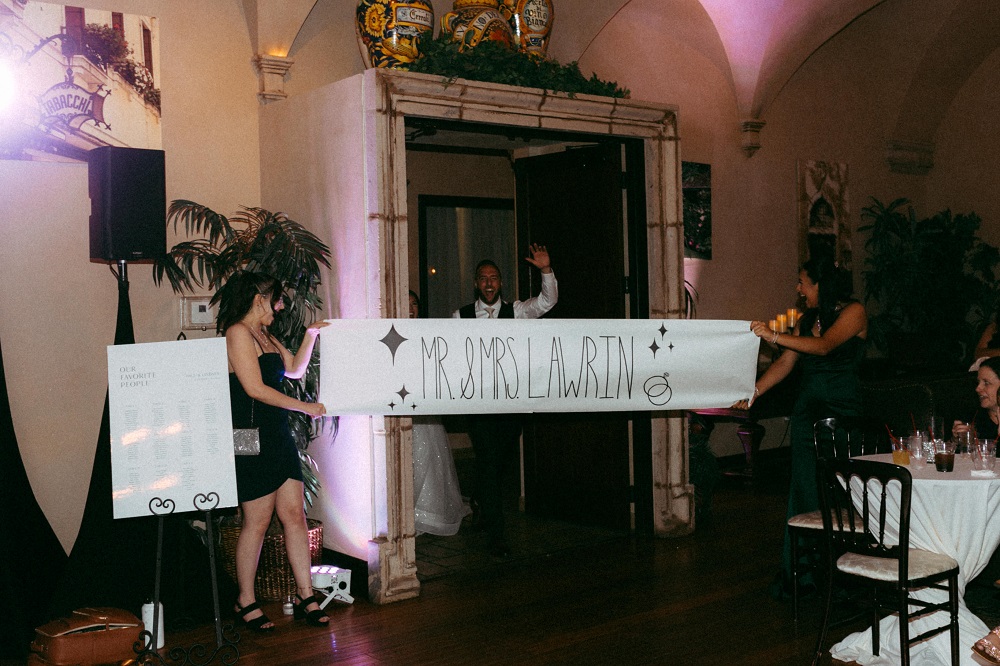 Then, the party really began. From dancing to disco balls, the photo booth to the garter toss, there was no shortage of fun and excitement, for the couple and all of their guests. This group knew how to party, and it was so lovely to see this modern fairytale come true. Mr. and Mrs. Lawrin certainly started off their married life with a bang — and we wish them all of that same happiness, support, and excitement in the future!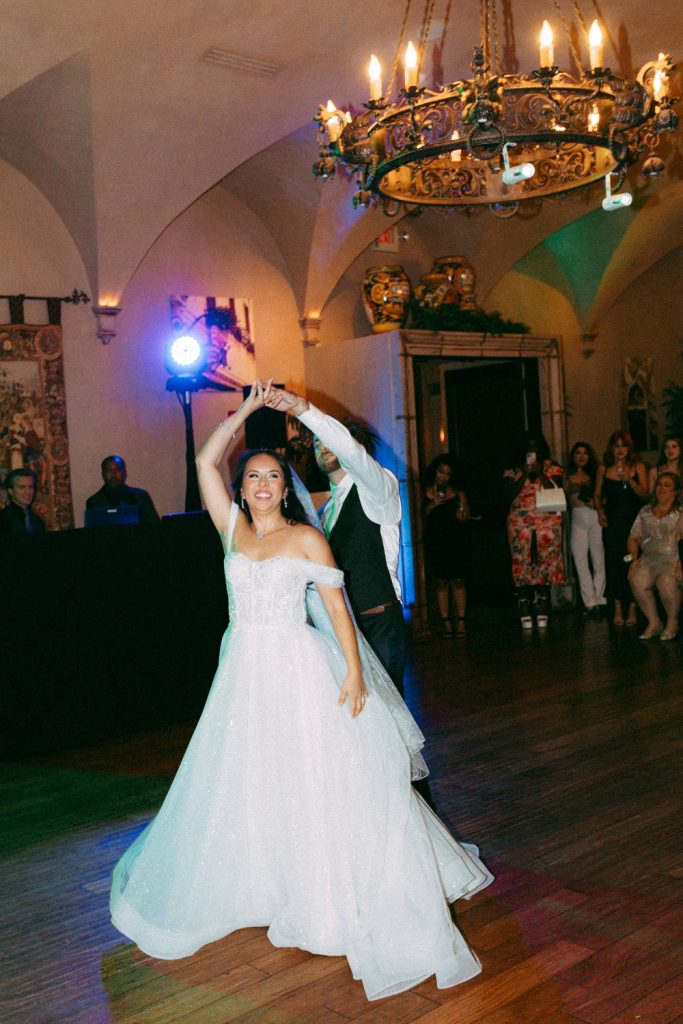 Photography By: Jonathan Allison Photography