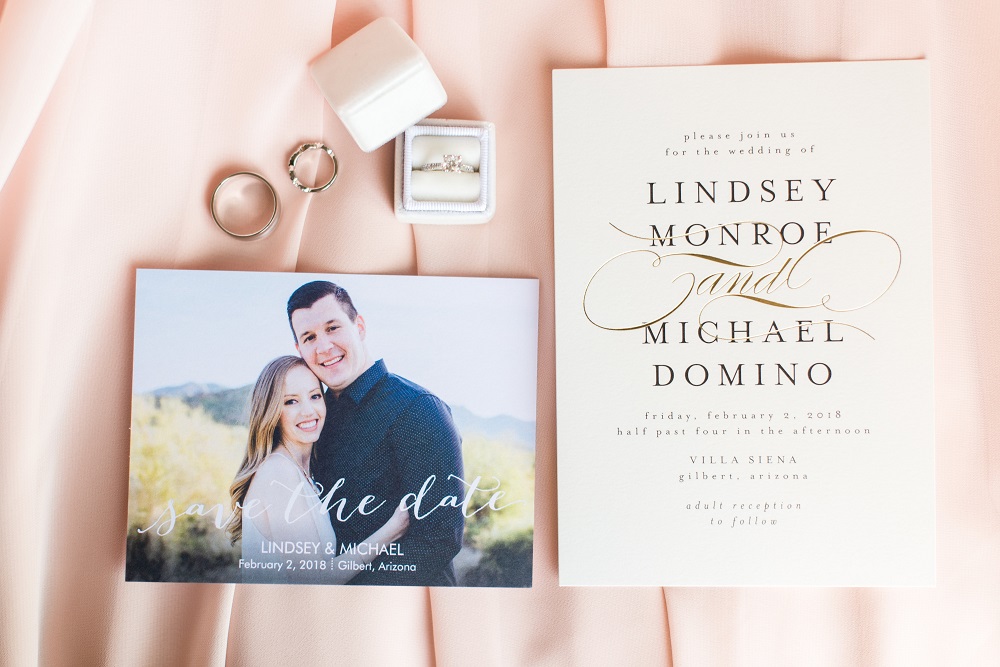 Lindsey and Mike, who met in college, were married on February 2, 2018.
Lindsey looked beautiful in a strapless lace fit-and-flare trumpet gown with a sweetheart neckline, lace bodice, and full ruffled skirt. Her accessories included drop earrings and gold wedges. Her bouquet was composed of roses, peonies, and dahlias in shades of white, pink, and red. Her four bridesmaids wore coordinating full-length pale pink dresses, and carried modified version of the bride's bouquet.
Mike got married in a black three-piece suit with a white shirt, champagne-colored tie and pocket square, and a white rose boutonniere. His four groomsmen dressed to match him, and wore boutonnieres composed of one white and one red flower.
During the ceremony, the officiant talked about Lindsey and Mike's first date and their time together at the University of Arizona. The couple put wine and letters to each other in a promise box to be opened later.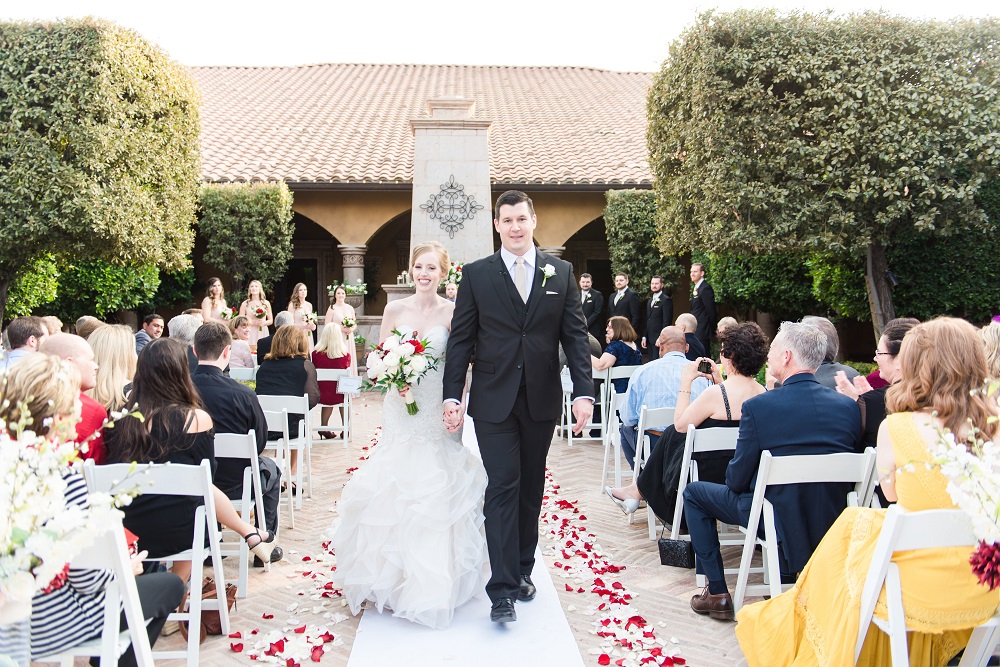 At the reception guests dined on mixed-greens salad, creamy mashed potatoes, ginger-glazed carrots, caprese chicken, and flatiron steak with chimichurri sauce. There was also a food truck serving gourmet pretzels.
In the speeches, Mike's best man, his older brother, thanked Mike for bringing the family together for the wedding, and talked about the newlyweds' ideas and plans for the future. One of Lindsey's bridesmaids recited a Dr. Seuss-like poem. Lindsey's father talked about how he's looking forward to seeing the couple's adventures together.
Lindsey and Mike danced for the first time to "La Vie en Rose" as performed by Louis Armstrong. Lindsey and her father danced to "Dance With My Daughter" by Jason Blaine. Mike and his mother danced to "Days Like This" by Van Morrison.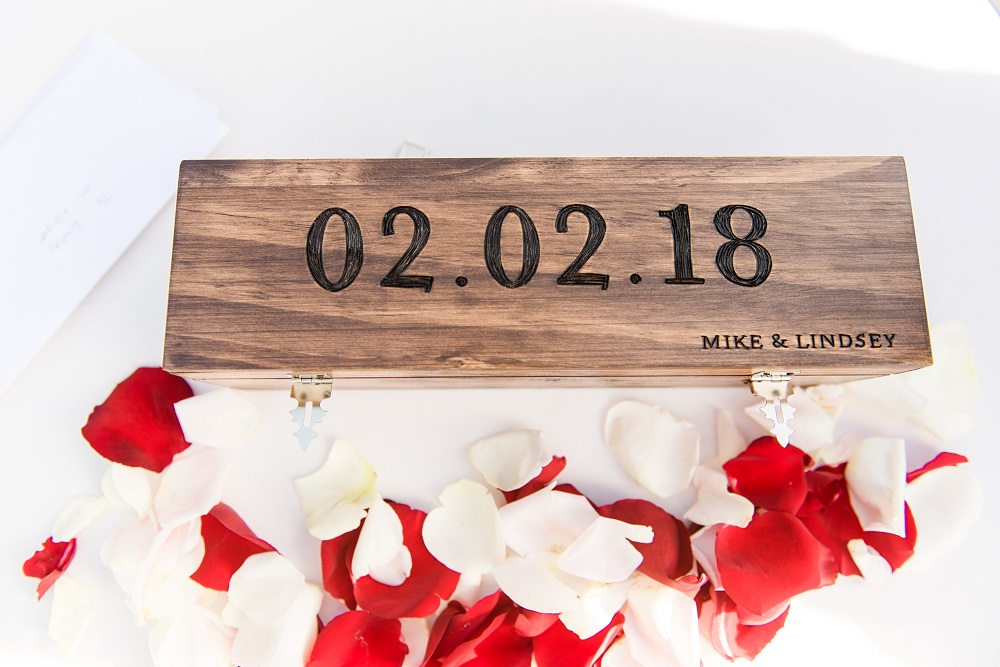 The three-tier wedding cake was done with a marble effect, rimmed with gold on each layer, and decorated with flowers.
Mike and Lindsey left their wedding under a bubble exit.
We wish the happy couple all the best in their new marriage!
Photography by: Kaila Cales Photography
To view more photos from this wedding, please visit our Facebook or view our Photo Gallery.