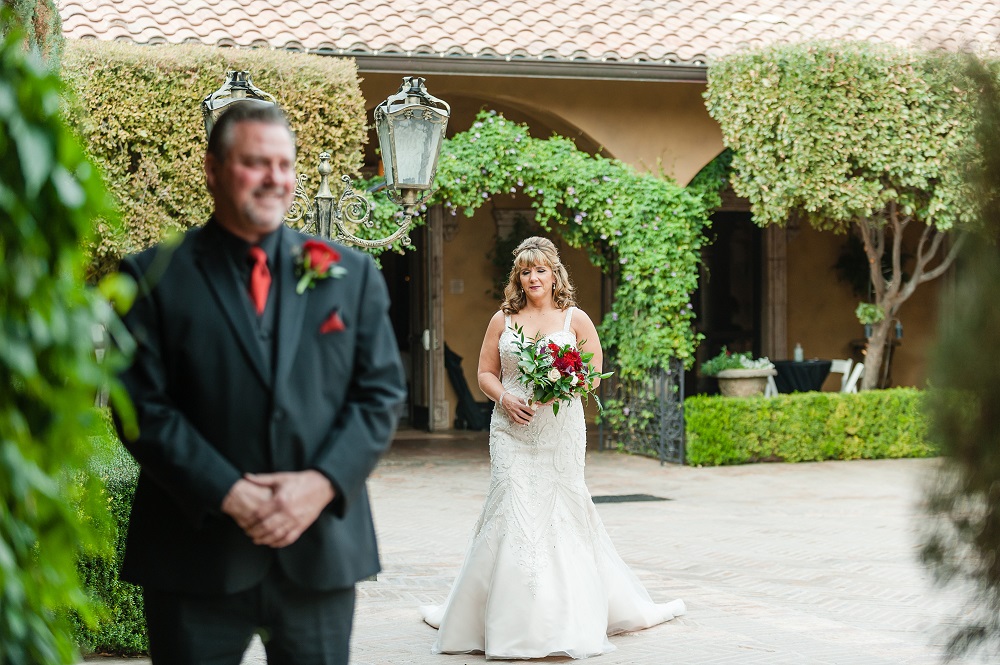 Mike and Laurie became man and wife on February 17, 2018.
Laurie looked lovely in a sleeveless fit-and-flare gown with a sweetheart necklace, beaded straps and bodice, a button-down back, and a train. Her accessories included sparkly silver heels and a hip-length veil with beaded trim. Her bouquet included roses, lilies, and other flowers in shades of ivory, pink, red, and purple, along with botanical accents. Her five bridesmaids wore full-length red satin dresses with halter necklines and carried smaller versions of the bride's bouquet.
Mike wore a black three-piece suit with a black vest, black shirt, red tie, red and black pocket squares, and a red rose boutonniere. His five groomsmen wore black suits with red vests, black shirts, red tie, red pocket squares and red rose boutonnieres.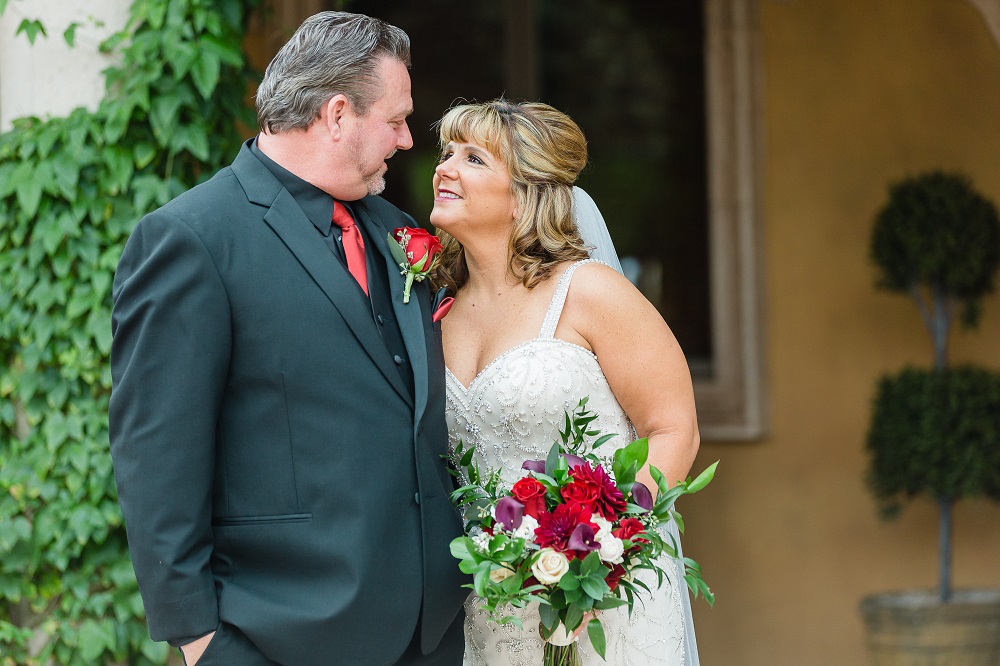 The ceremony included tributes to Laurie's late father and Mike's late mother and a blessing read by Laurie's mother. The couple lit a unity candle as a picture of their new life together.
Inside at the reception, guests dined on Caesar salad, butternut squash ravioli, fresh green beans, sauteed chicken breast, and sliced beef tenderloin.
In the speeches, the best man talked about how much he loves the newlyweds. One of the groomsmen, the groom's son, talked about Laurie and Mike's love for each other. One of the bridesmaids told stories about the bride from when they were in school together.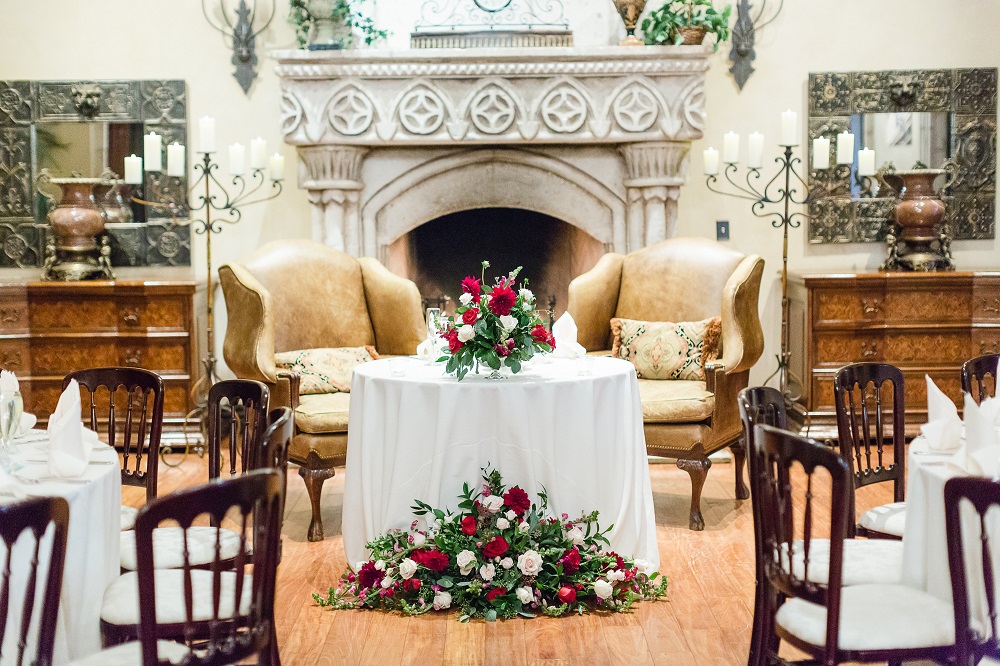 Laurie and Mike danced together as a married couple for the first time to "Someone Like You" by Van Morrison.
The three-tier all-white wedding cake had top and bottom layers done in a curlicue design, and a middle layer with a brushed frosting look. A cascade of flowers adorned the cake as well.
We wish Laurie and Mike all the best in their new marriage!
Photography by: Leslie Ann Photography
To view more photos from this wedding, please visit our Facebook or view our Photo Gallery.