Lacey and Ronnie were married on August 22, 2021.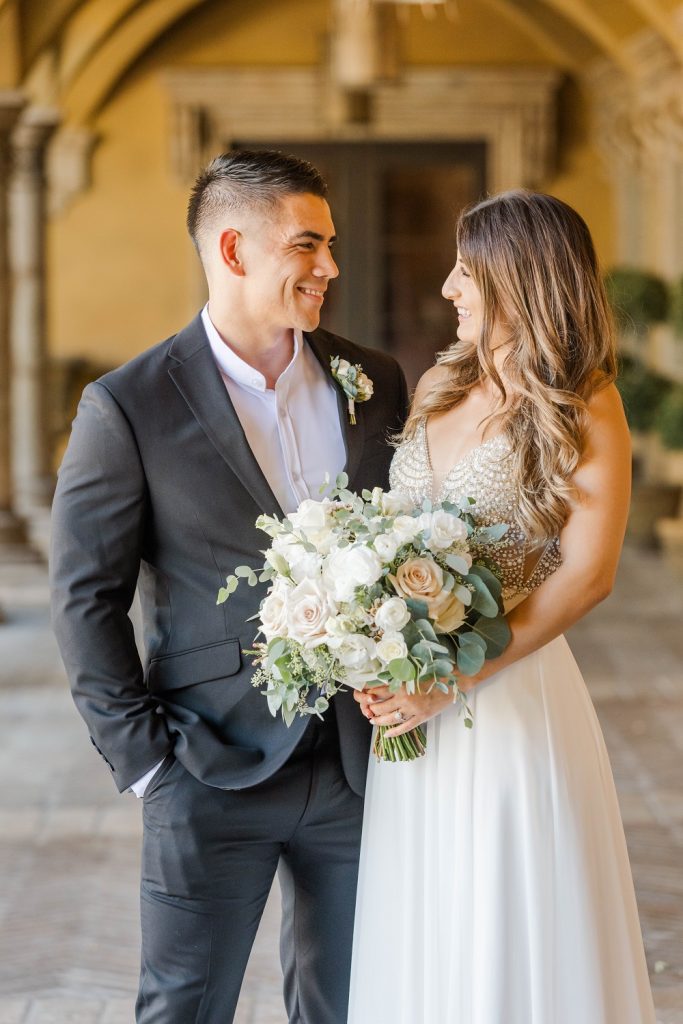 Lacey wore an elegant sleeveless A-line gown with a bejeweled bodice, V neckline, plunging illusion sides, a low back, and a simple white skirt. She accessorized with a hip-length veil. Her bouquet included roses and other flowers accented with eucalyptus and other greenery. Her six bridesmaids wore coordinating full-length taupe-colored dresses, and carried smaller versions of the bride's bouquet.
Ronnie looked sharp in a black suit with a white shirt and a mini bouquet boutonniere. His six groomsmen wore white shirts, gray trousers, and mini bouquet boutonnieres.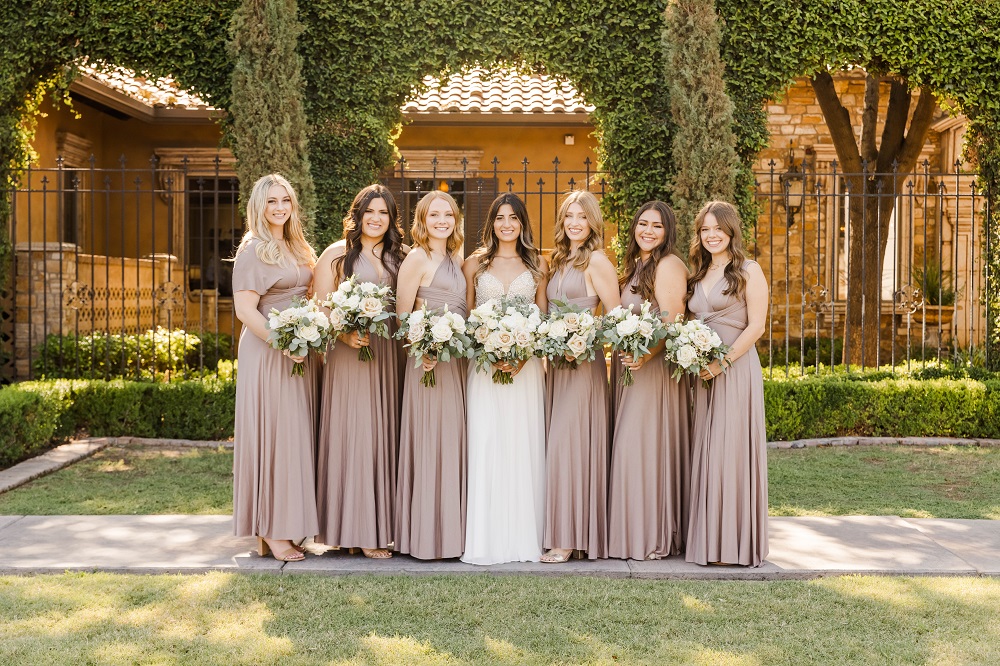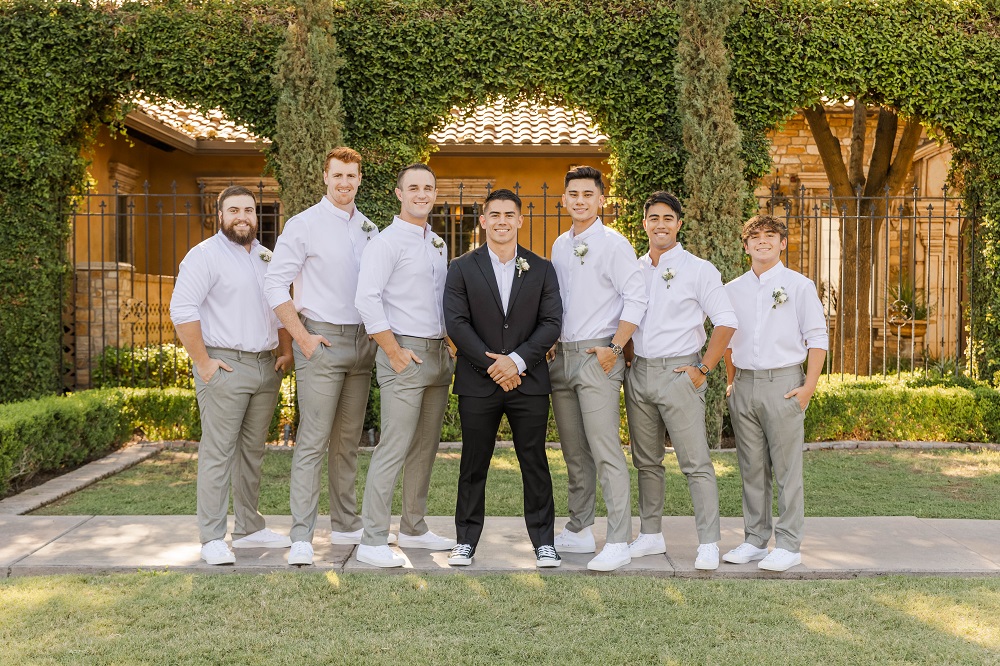 The officiant shared funny stories about the couple during the indoor ceremony.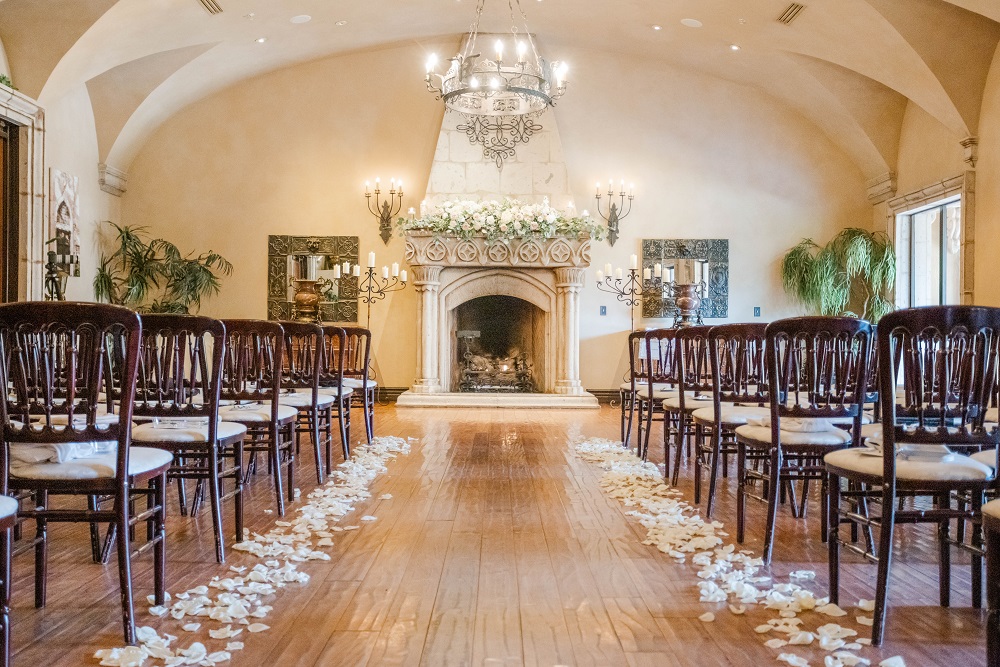 Next, guests dined on classic Caesar salad, spring-mix salad, creamy pesto pasta, creamy mushroom asparagus pasta, lemon chicken, and Marsala chicken with mushrooms. The wedding favors were little bottles of limoncello.
Several people toasted the bride and groom, including the maid of honor, the best man, and Lacey's father.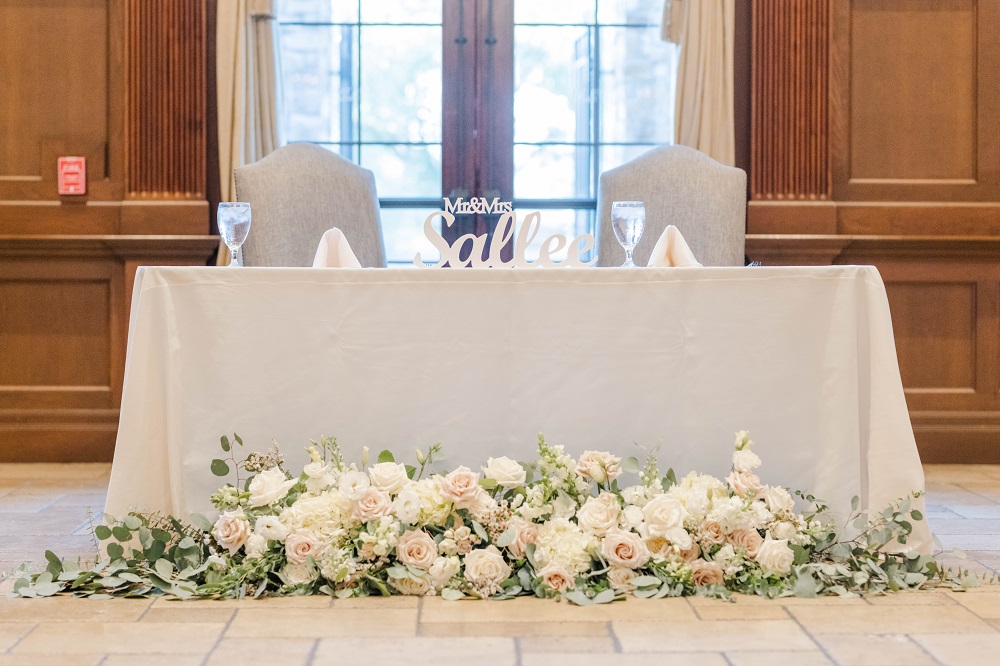 Lacey and Ronnie's first dance was to "Lover" by Taylor Swift. Lacey and her father danced to "Humble and Kind" by Tim McGraw, and Ronnie and his mother danced to "Here and Now" by Luther Vandross.
Other wedding fun including a heart-shaped guest book, a bouquet toss, and a dollar dance.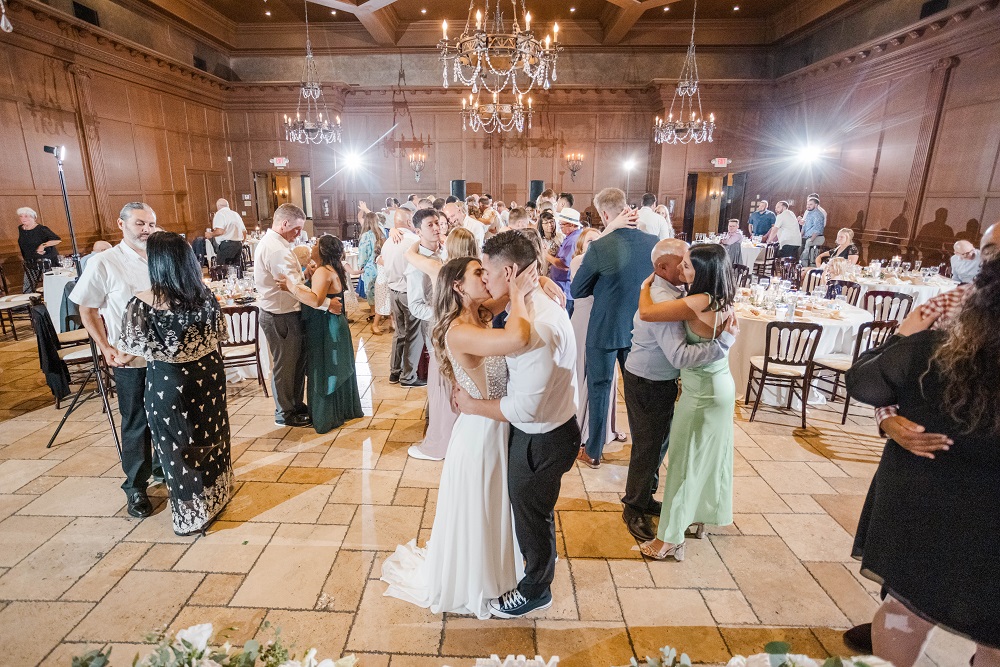 In lieu of a cake, the party enjoyed Frost gelato and a doughnut wall.
Ronnie and Lacey left their special day under the signature sparkler exit.
We wish them a lifetime of happiness together!
Photography By: Leslie Ann Photography