Warm Burnt Orange and Greenery Create A Modern Fairytale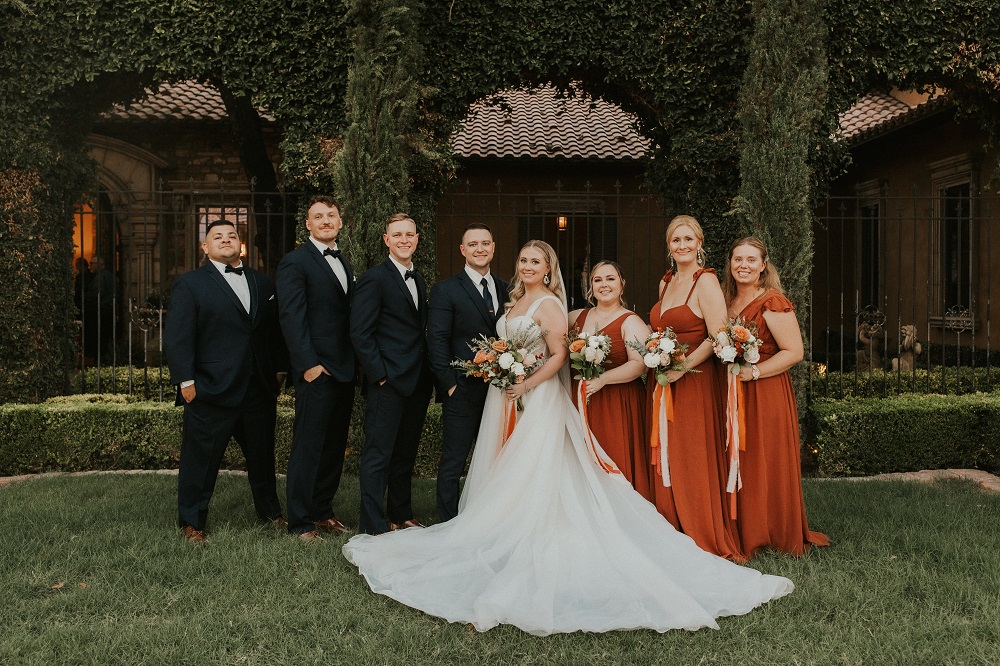 Faith, hope, and love were the themes of the ceremony — and the theme of the day, when Kristina and Caleb joined us for an absolutely beautiful celebration at Villa Siena. Surrounded by warm burnt oranges, whites, greenery, and just a few touches of soft pinks, it was wonderfully romantic with a gentle modern feel. But even with the beautiful florals, the gorgeous floor-length bridesmaids' dresses, those groomsmen in their navy blue suits, and Caleb looking every bit the dashing groom, it was Kristina who stole the show. She was breathtaking in her sophisticated dress with an almost ethereal train — and Caleb looked like the luckiest man in the world as she walked down the aisle.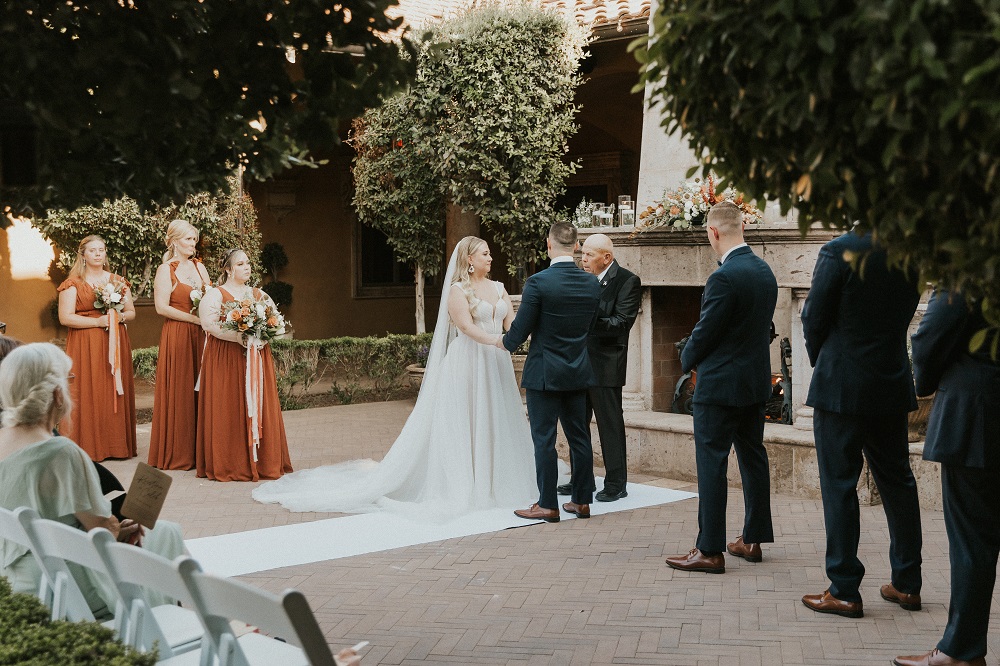 As we mentioned, faith, hope, and love played a big role in the ceremony, and it was clear that their family means the world to them. Plus, we loved the choice of an unplugged ceremony, with a sign reminding the guests to stay in the moment. It was definitely worth it — and we're sure it's a moment they won't forget!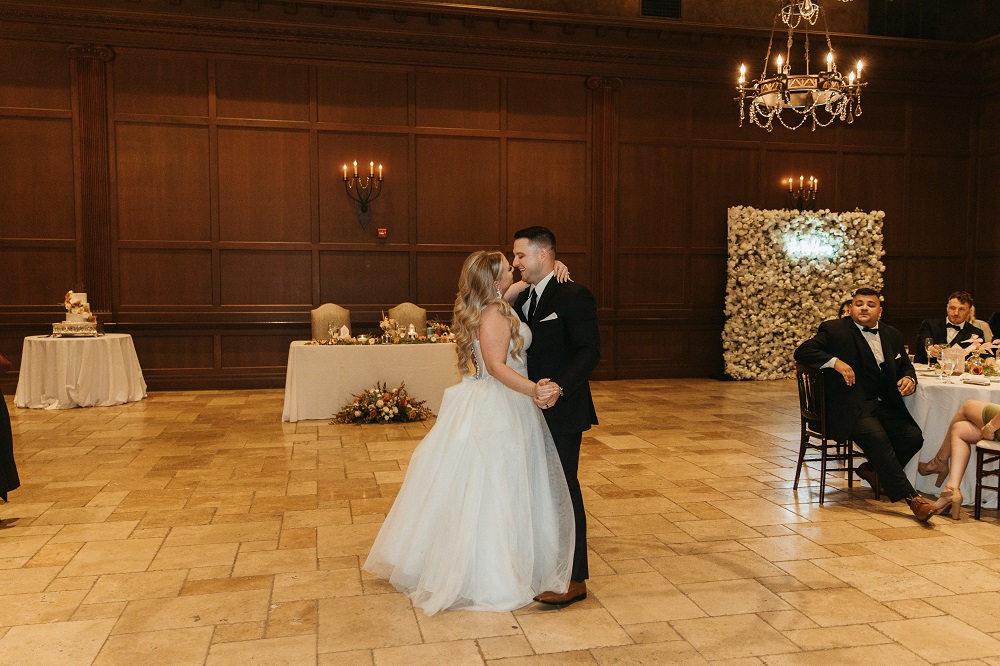 As we moved inside this Arizona wedding venue, the gorgeous greenery and florals tied the whole day together — and the flower wall for photos was such a fun choice. The guests couldn't get enough! There were so many lovely memories, from the first dance swaying to "Tuesdays" by Jake Scott to the parents of the couple exchanging baby photos. What a life they've already built together — we wish them the very best!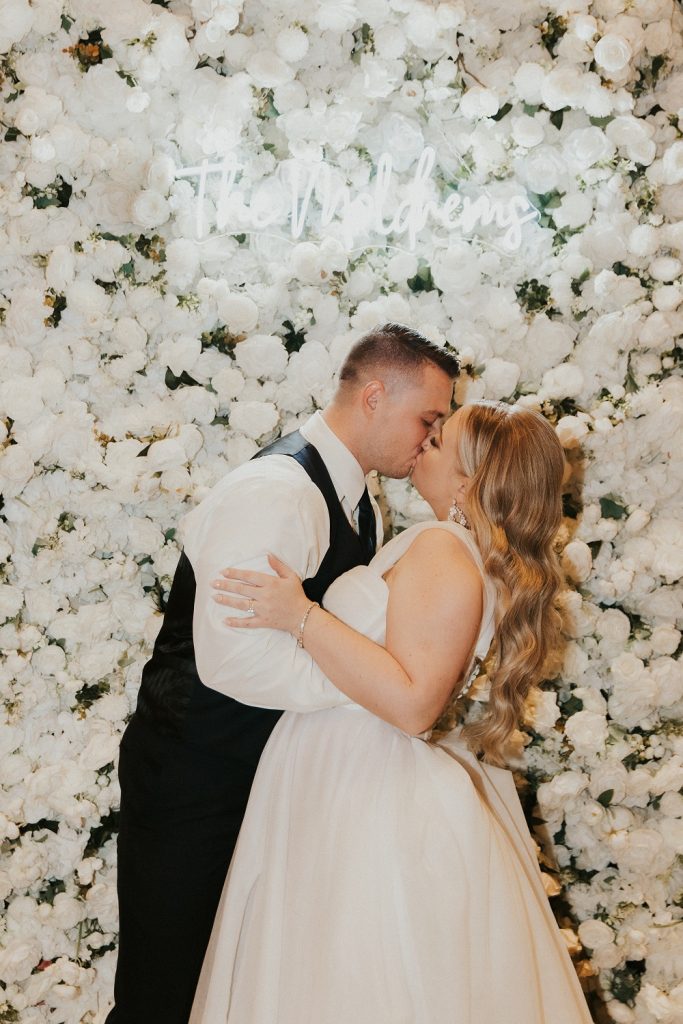 Photography By: Cactus and Vine Photography