Kristi and Tom: A Day of Love and Laughter
November 1, 2020 was a lovely fall day with just a few wispy clouds. At Villa Siena, the Plaza Toscana was decorated with white and maroon floral arrangements, rose petals lining the edges of the fountain, and a white aisle runner. The bridal party was assembled: the groom and his buddies wore blue suits and maroon ties, the bridesmaids wore long maroon gowns, and everyone sported stylish maroon facemasks. It was time for Kristi and Tom to tie the knot.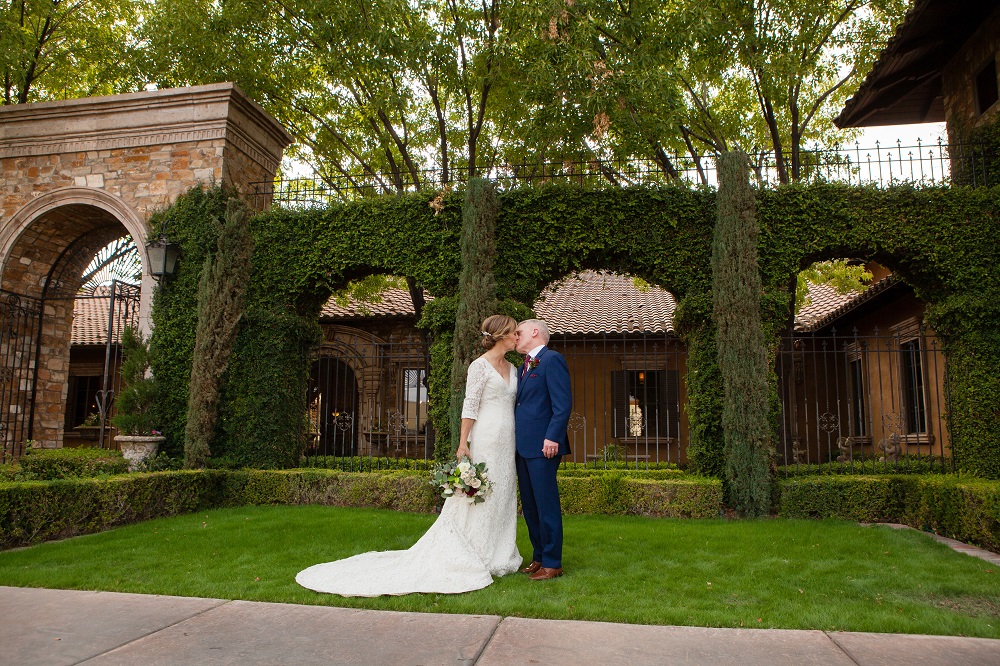 Kristi came down the aisle looking like a vision in her long-sleeved, backless, lace wedding gown (complete with white face mask). From the start of the ceremony, the couple and their officiant had guests laughing, sharing lighthearted stories about how the couple met, their relationship, and their mutual respect for one another.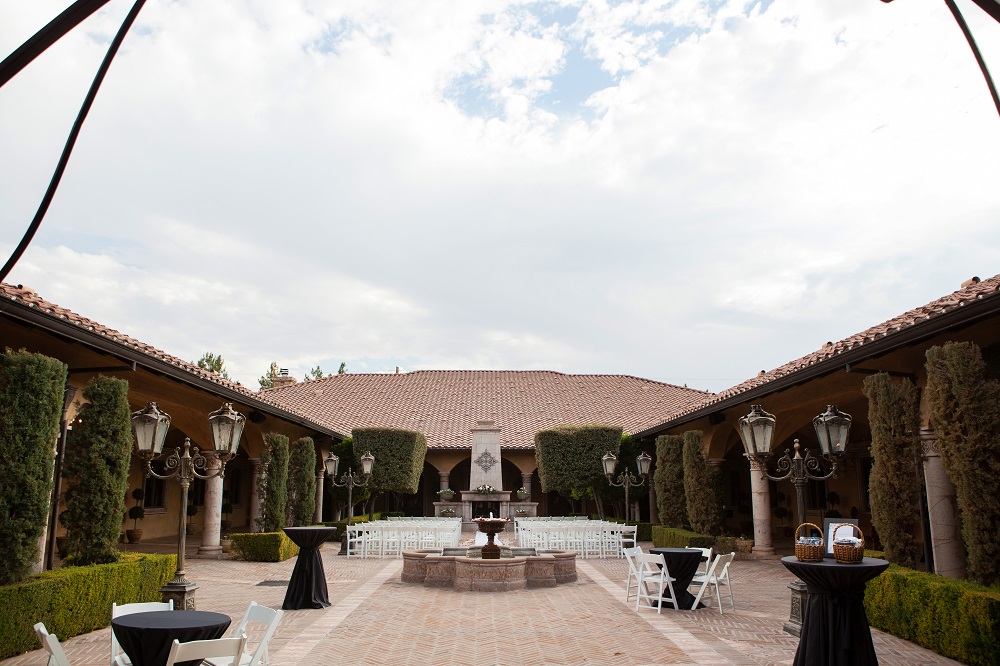 It was a traditional and sweet ceremony, complete with a fun-filled and joyous reception. The couple danced to "Feels Like Home" before Kristi and her father shared a special dance to "Stealing Cinderella." Then, Kristi's family got their chance to speak: her father welcomed Tom to the family, her daughter wished the couple a happy future, and her mother prayed over the wedding feast.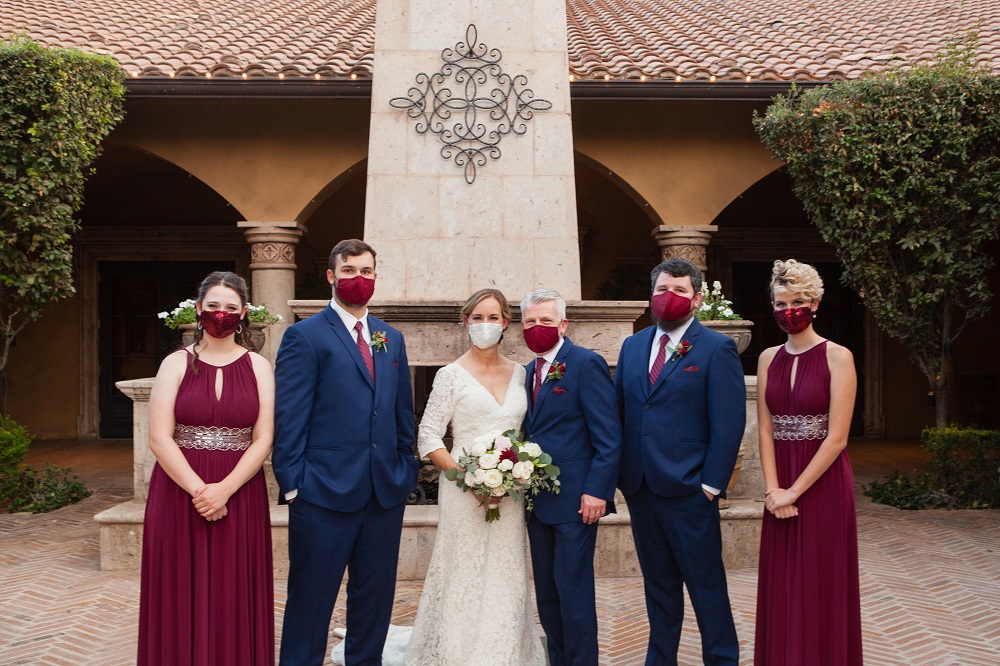 For dinner, the couple and their guests enjoyed a classic caesar salad, mascarpone and sun-dried tomato ravioli, fresh steamed vegetables, and sliced beef tenderloin with a cognac cream sauce and horseradish aioli.
Throughout the evening, there was laughter from every table and love in the air all around — it was clear that Kristi and Tom were among true friends and loved ones.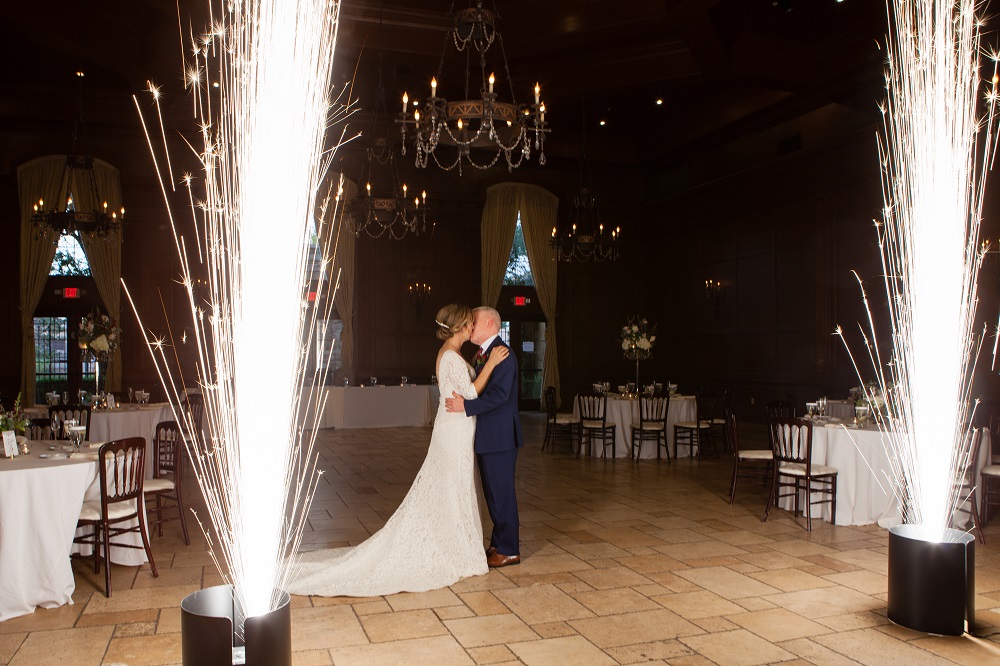 Photography By: David De Dios