A Hawaiian-Inspired Wedding Celebration
One of our favorite things about hosting weddings here at the Villa is the many traditions and cultures we get to see from our couples. When Krislyn and Allan had their wedding reception here back in January, their celebration was no exception!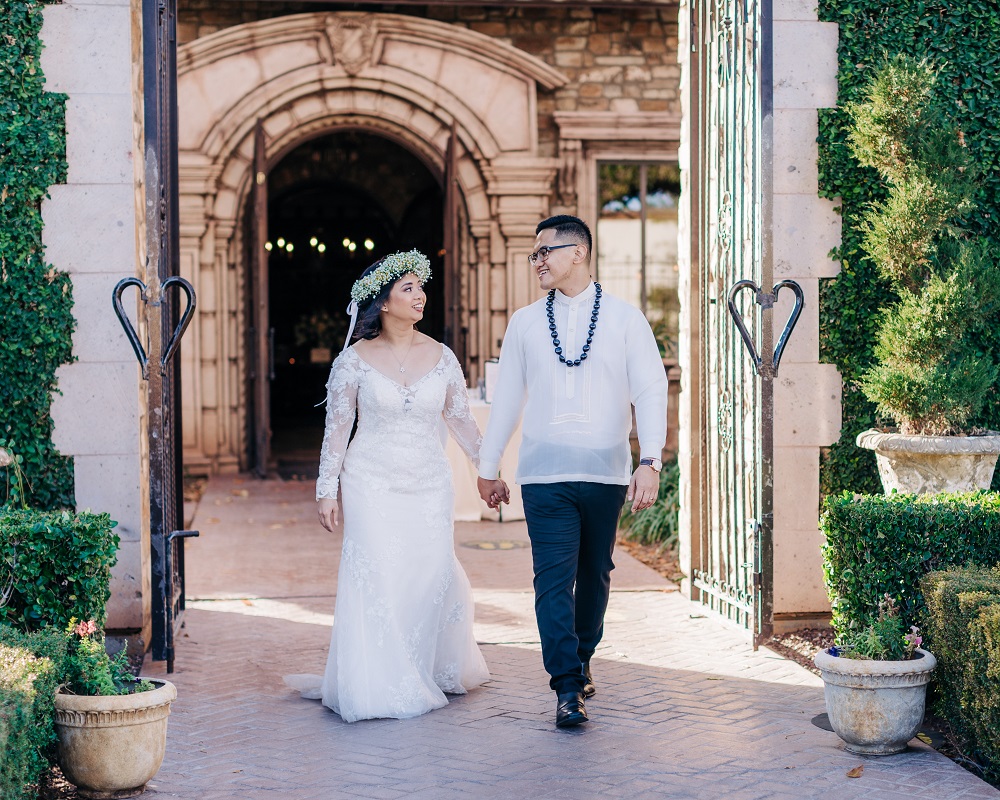 The couple's reception drew inspiration from the bride's Hawaiian roots. Krislyn paired her long-sleeved lace gown with a floral crown, while Allan wore a lei kukui for the occasion. Additionally, the couple added a touch of classic romance to their overall color scheme; the bridesmaids wore long, blush-colored gowns and the reception hall was decorated in roses and baby's breath.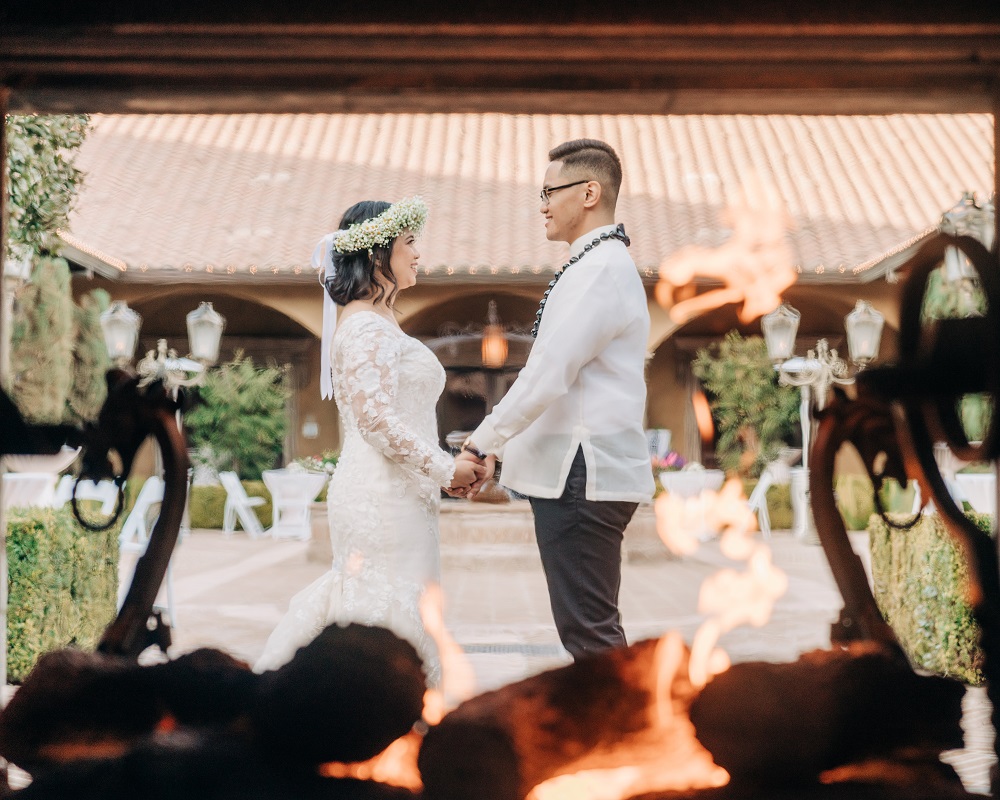 As the reception began, guests found their way to their seats and were met with personalized thank you cards from the bride and groom. Before dinner, Krislyn's family performed a traditional hula dance (with a live guitar and vocals)!
Then it was time to chow down on a spring mix salad (complete with baby spinach, strawberries, apples, grapes, feta cheese and pecans, and a poppy seed vinaigrette), herb-crusted prime rib, and grilled mahi-mahi with veggies and white rice. For dessert, guests could choose from traditional white cake, biko (a Filipino rice cake), and leche flan.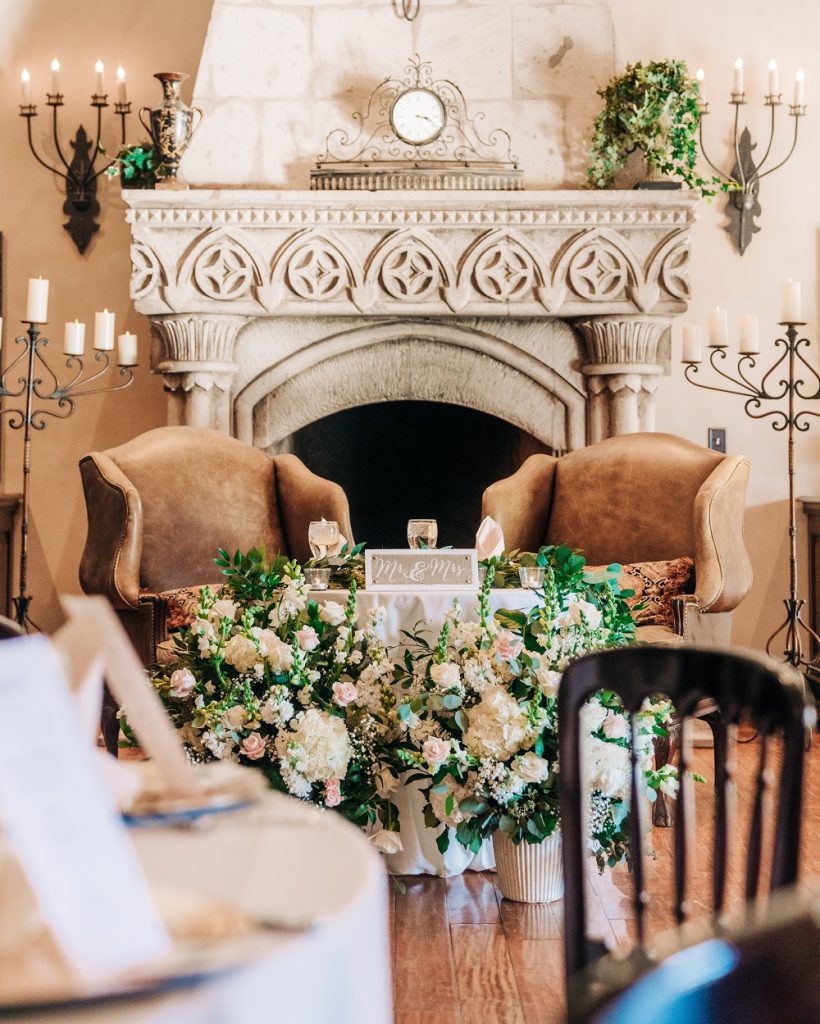 Throughout the evening, guests danced, mingled, and laughed, clearly enjoying the chance to celebrate together. But no one looked quite as happy as Krislyn and Allan, who knew that this day was one they would remember forever. With loving families and friends like there, it was clear that their true love was just icing on the cake of a very happy life.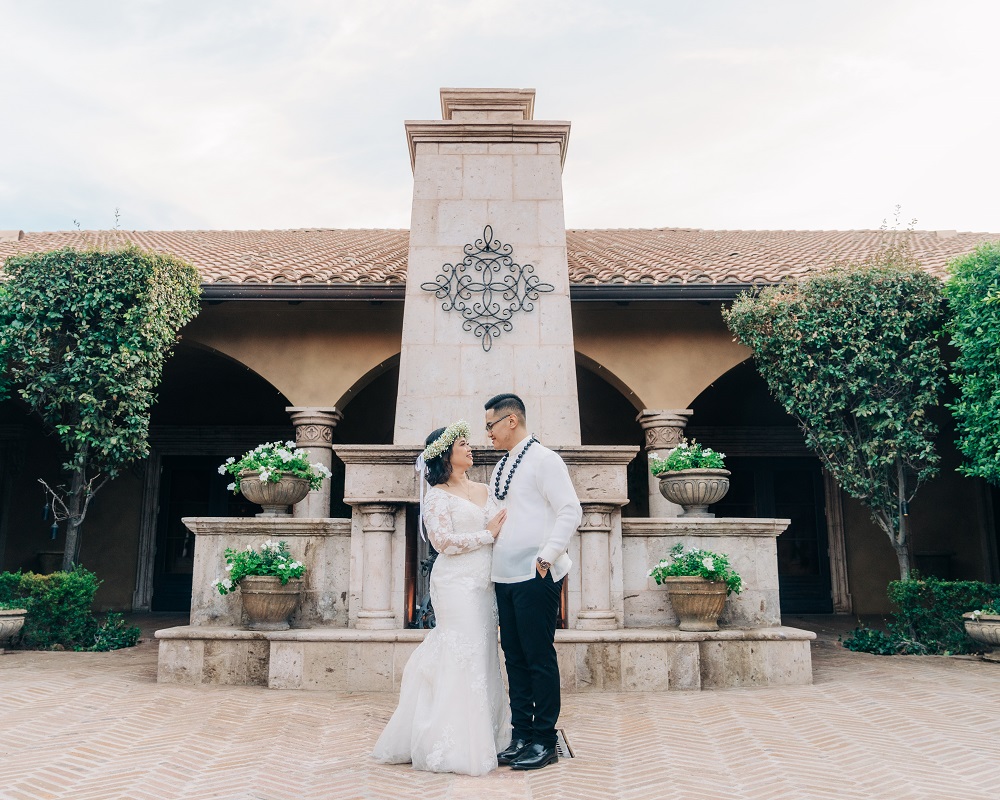 Photography By: Alvin Laxamana