For Kendra and Steven, who met in the high school marching band, their wedding on December 4, 2020 was the beginning of a love song that will last the rest of their lives.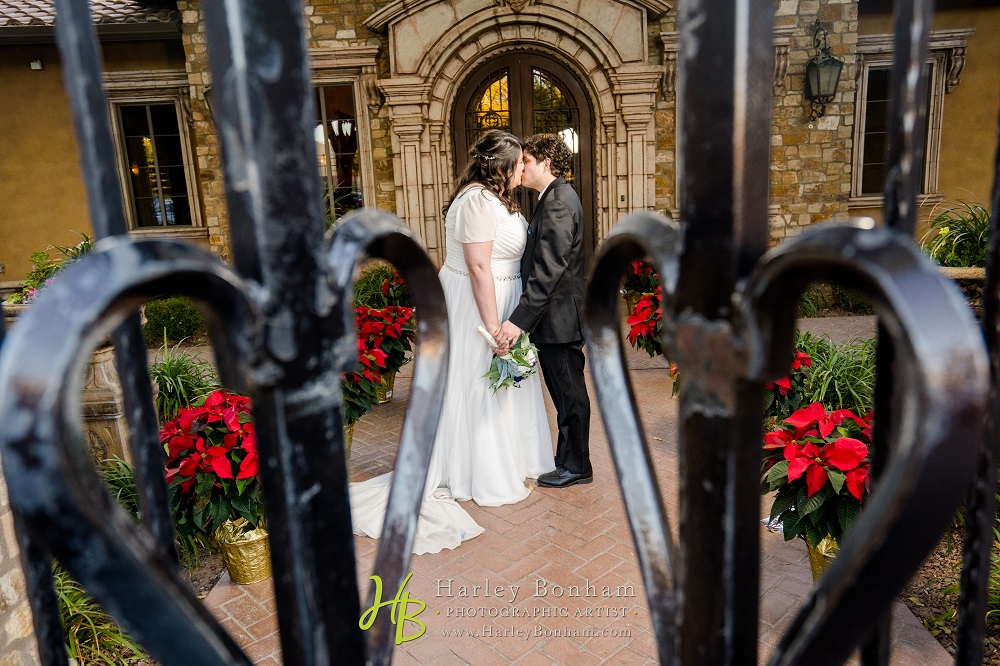 Kendra chose a romantic short-sleeved A-line gown with a V neckline and a ruched bodice. She accessorized with a pendant necklace and a diamond bracelet. Her bouquet was composed of a variety of blue and white flowers with botanical accents. Her five bridesmaids wore coordinating full-length royal blue dresses. They carried modified versions of the bride's bouquet.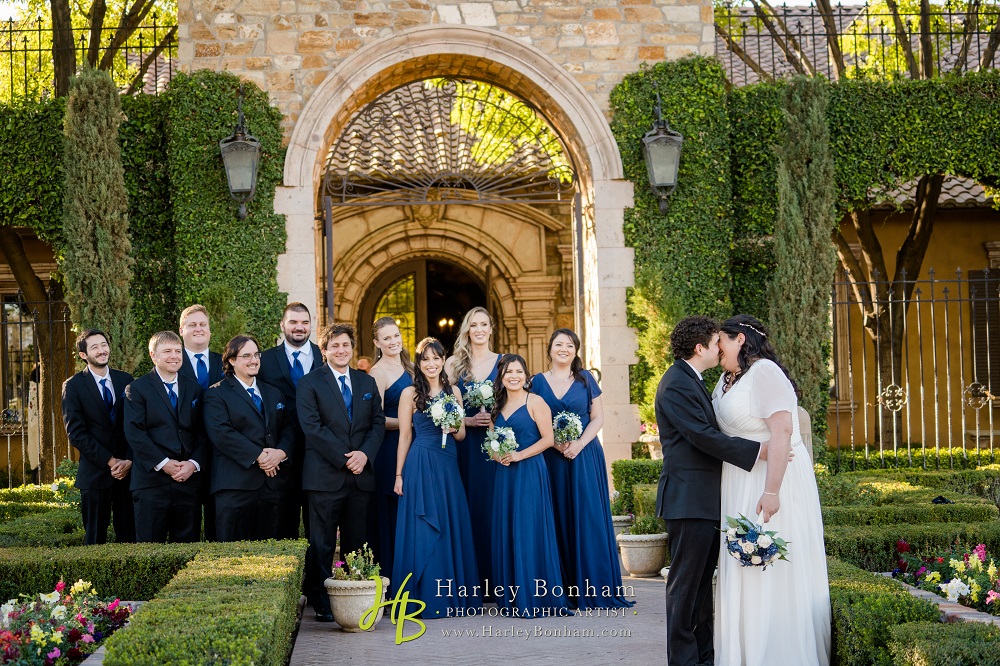 Steven looked handsome in a black suit with a white shirt, royal blue tie, and royal blue pocket square. His six groomsmen dressed to match him.
The ceremony was officiated by a friend of the groom, who talked about how the couple met and kept the guests laughing.
Then, attendees sat down to a gorgeous outdoor dinner that included salad, filet mignon with mushrooms, and ravioli. There was also a table of mini desserts including pumpkin cheesecake, lemon meringues, brownies, fruit tarts, and walnut cake.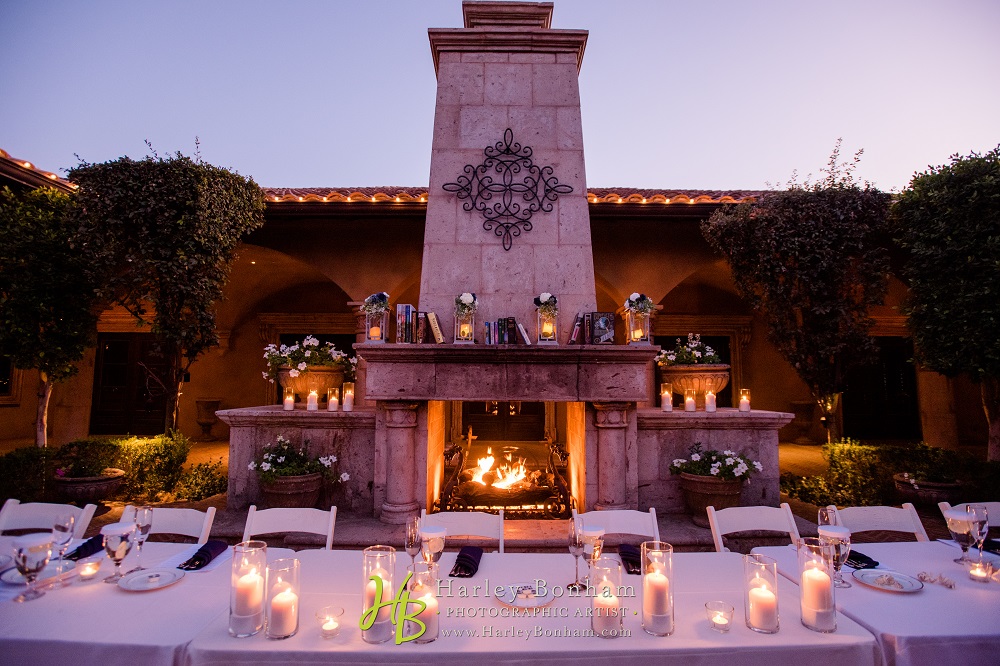 In the speeches, the maid of honor spoke about how excited she was for the newlyweds. The best man shared stories about how he and Steven met as kids. Steven's parents said how thankful they were to have gained a daughter and talked about what Steven was like as a child.
Steven and Kendra's first dance together as man and wife was to "Beauty and the Beast." Other wedding fun included a trivia game after dinner and the shoe game.
We wish the happy couple all the best in their beautiful new life together!
Photography By: Harley Bonham