On The Wings of Love
From the first moment Kayla and Kyle visited the Villa to book their August wedding, we knew that their nuptials would be a classy affair. The Air Force airman and his bride wanted to have a beautiful day that reflected their personalities and their love for one another, and that's exactly what they got!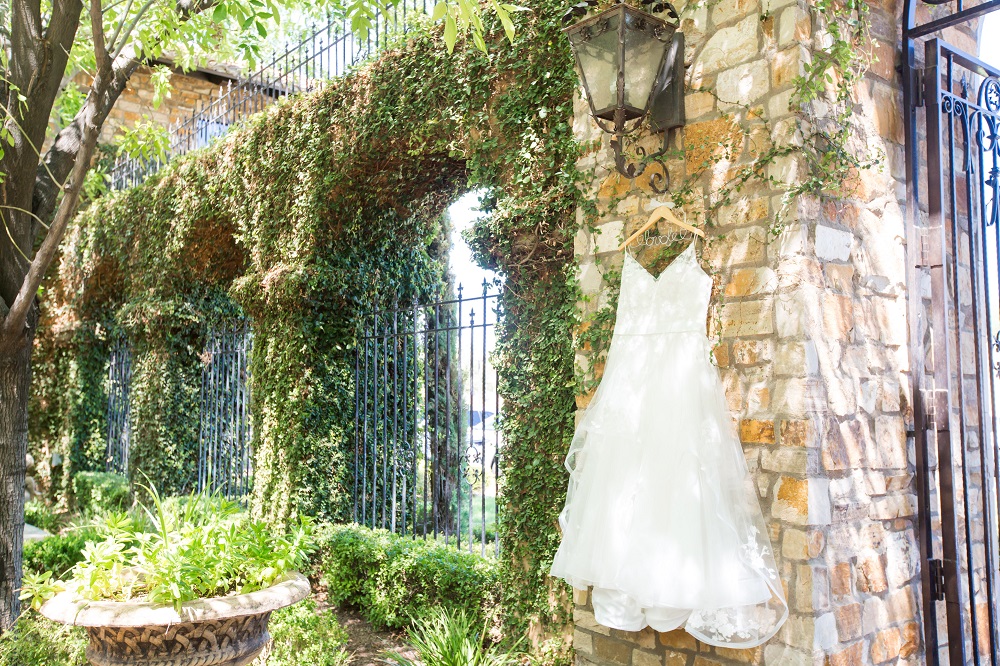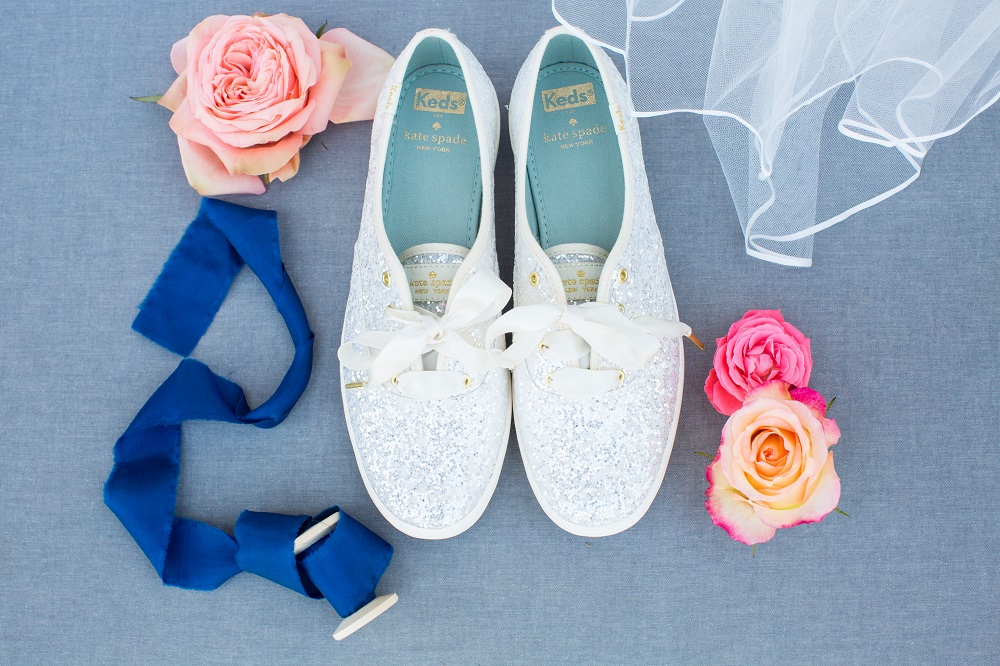 The couple's coral-and-navy color scheme complimented each other perfectly — and they looked especially great against the green and tan colors of our venue. Kayla looked lovely in her wedding gown from Savy Bride, which included a full, flowy skirt with lace applique details. Kyle wore his dress blues and a great big smile (and it got even brighter whenever he looked at his bride). The bridal party added extra color to the scene with bright coral dresses and grey suits with navy ties.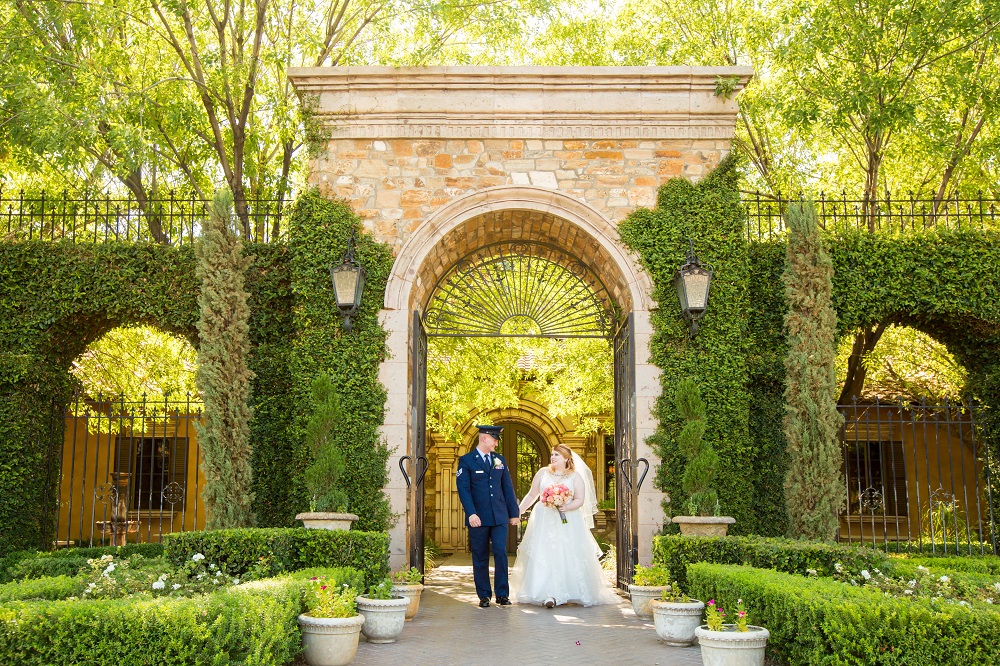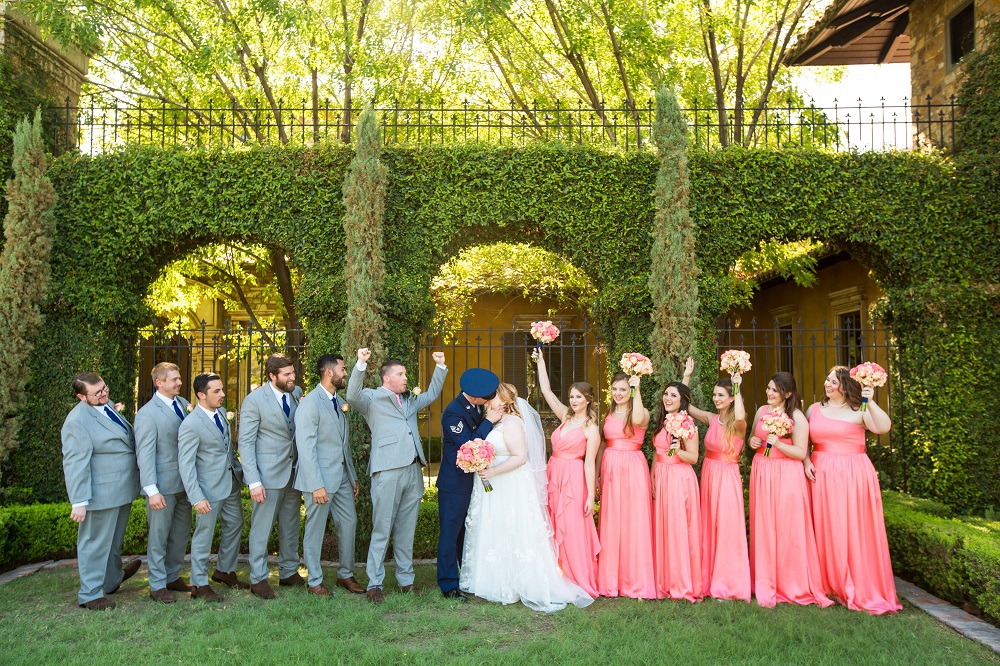 Another gorgeous element of this wedding was the couple's use of flowers. Roses ruled the day; everything, from the bride's bouquet to the fountain in the courtyard, was covered in coral and yellow roses! They even brought these florals into the ceremony space (with a stunning rose petal design running down the aisle) and the reception (with hurricane glasses filled with water, a rose, and a floating candle on each table).
Throughout the wedding, it was easy to see how much Kayla and Kyle love each other — and how much fun they are! Their officiant cracked jokes during the ceremony that had everyone in stitches, but the couple's heartfelt vows (which they wrote themselves) were sure to bring a tear to your eye. And once the reception started, the fun was cranked up to 11.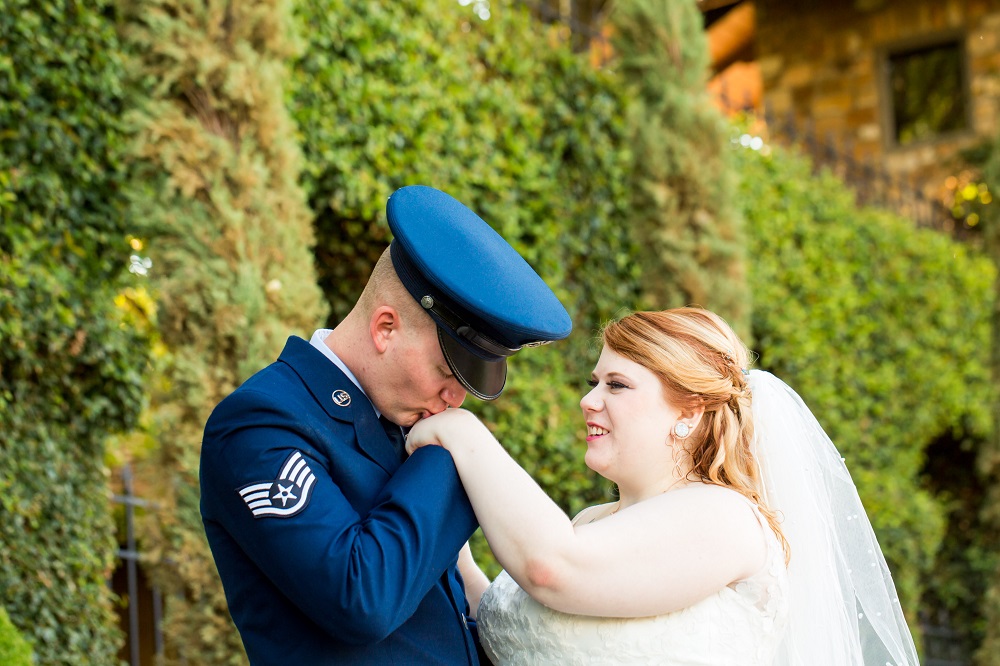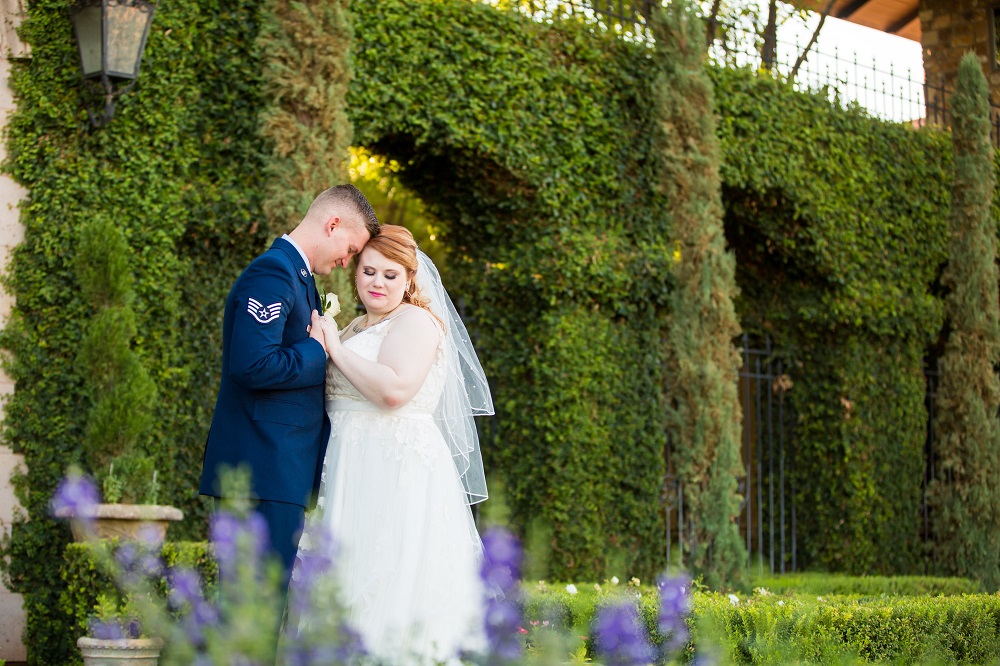 The bride and groom shared their first dance to "Perfect (Duet)" by Ed Sheeran and Beyonce, the youngest members of the bridal party danced to "Footloose," and the couple even performed a sing-along rendition of Journey's "Don't Stop Believin'" for their guests! If this wedding is any indication, Kayla and Kyle are in for a lifetime of love, laughter, and singing — and we're so happy to have been part of their love story.  
Photography by: Jenn Wagner Studios
DJ: Jeff Barge
Videographer: Simply Cinema
Florist: Blume
Cake: Barbs Bakery
Gelato Cart: Frost Gelato