Matthew and Kayla, who met on Instagram, became man and wife on June 27, 2020.
Kayla dazzled in a sleeveless fitted gown with a sweetheart neckline and a small train. She accessorized with a hip-length veil and drop earrings. She carried a mixed bouquet of white flowers. Her six bridesmaids wore coordinating full-length purple dresses in a variety of silhouettes. They carried small bouquets of pink and white roses.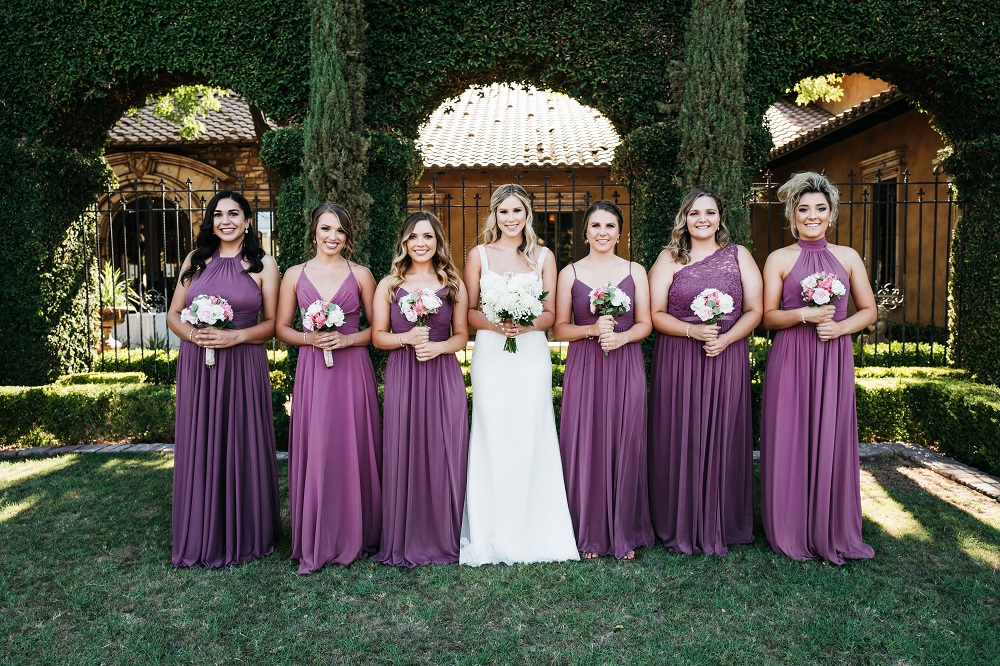 Matthew got married in a dark gray suit with a dark gray vest, white shirt, purple bow tie, white pocket square, and a mini bouquet boutonniere. His six groomsmen wore dark gray suits with dark gray vets, white shirts, patterned ties, patterned pocket squares, and mini bouquet boutonnieres.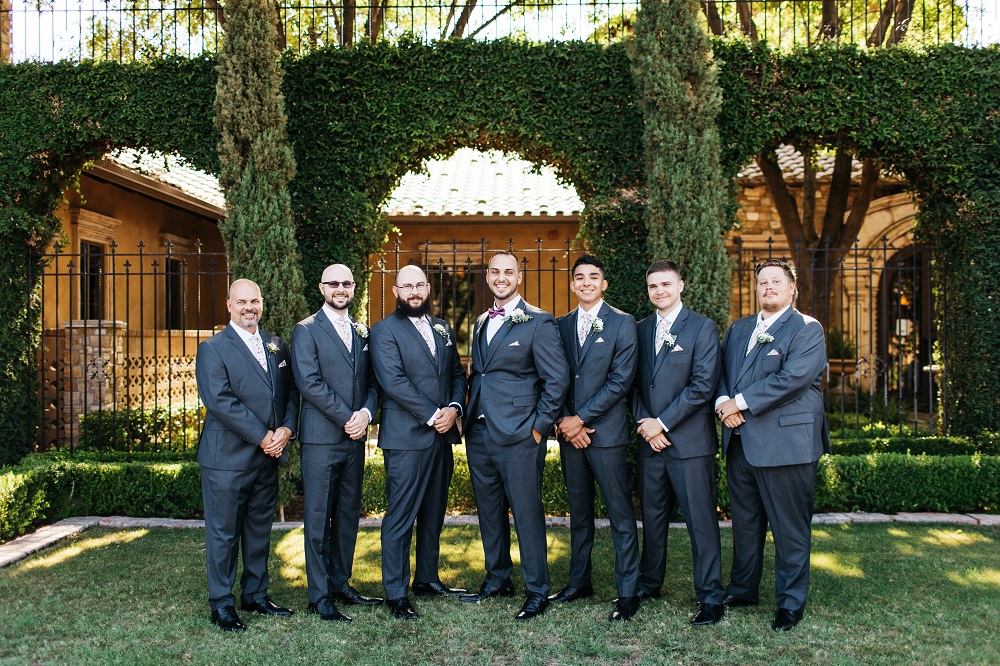 Kayla's brother-in-law performed the ceremony; he advised the couple to always keep each other of the center of their heart. Kayla told Matthew that she knew she would marry him the day they met. Matthew handed Kayla a handkerchief during the vows. The couple performed a bread and wine ceremony together.
Next, guests enjoyed a taco bar buffet. The signature cocktails were classic margaritas, mango margaritas, and sangria.
Kayla and Matthew's first dance together was to "Prayed for You" by Matt Stell. Other weddding fun included an anniversary dance, and a dance-off between the tables to see who got to eat first.
The wedding cakes were bundt cakes from Nothing Bundt Cakes.
We wish the newlyweds a long and happy life together!
Photography By: Nick Sorenson