A Magical Day Filled With A Touch Of Blue And A Lot Of Love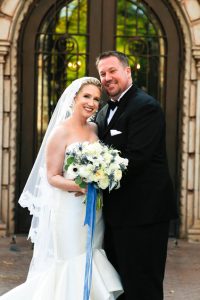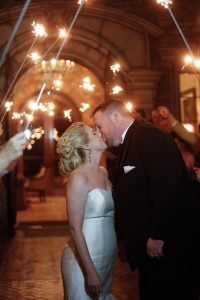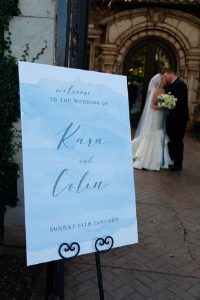 We had such a lovely time welcoming Kara and Colin into our villa — and their wedding certainly wasn't short on the 'something blue'! The gorgeous blue color scheme not only worked in harmony with our classicly-inspired architecture, but also helped tie every detail of their wedding together — from the beautiful bow on the bouquet to the three bridesmaids who all had their own individual shade of blue for a dress. Kara was a sight to behold in a stunning gown with a mermaid silhouette and semi-sweetheart neckline, while Colin was every bit the man of the hour in his classic black tux. But it was the special touches during the ceremony — the harpist, the sand ceremony, the love-filled hug after they changed the rings — those details really made our day.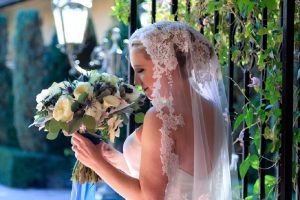 The reception was the perfect way to celebrate this couple — and their first dance to John Legend's '"All Of Me" was a particular highlight. We really love it when the speeches give us some insight into the bride and groom — and these speeches definitely delivered. From Colin's brother recalling Colin's "Meet The Parents" moment to stories about the high phone bills of their courtship to the heart-shaped boxes being passed down through the generations, hearing their friends and family speak was both entertaining and heartfelt. By the time we moved onto the three-tiered cake (with blue icing, of course), everyone in the room was full of the joy Kara and Colin bring into every room they walk into.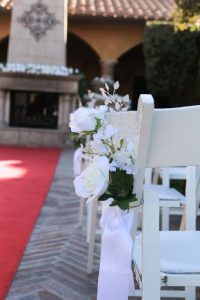 We were so happy this special couple chose us to help them celebrate the most important day of their lives — and we can only hope that they had as much fun as we did!
Photography by: One Fine Day Photography