Simple Sophistication For Kaitlyn and Kennedy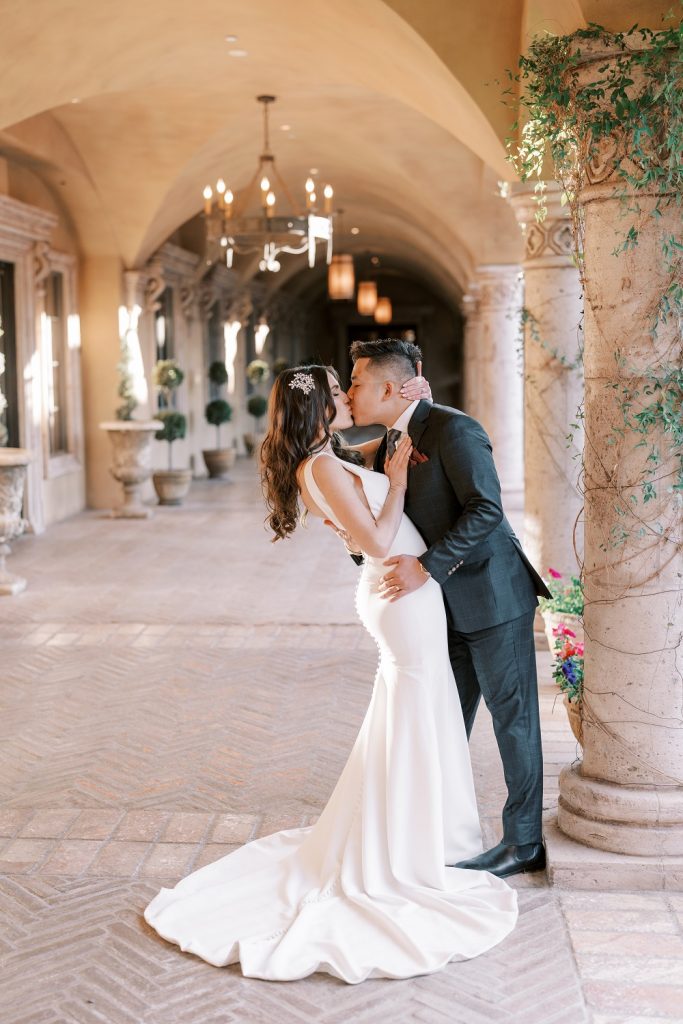 We have a lot of stunning couples come through Villa Siena, but we have to say that Katilyn and Kennedy really were something else. Kaitlyn was the absolute picture of sophistication in her v-neck, trumpet dress — which showed you can have a simple gown that is still absolutely stunning. And Kennedy's black suit was totally suave; that's a man who knows how to pick a tie and pocket square! We loved the jade green velvet dresses for the bridesmaids, which were a great choice for the time of year.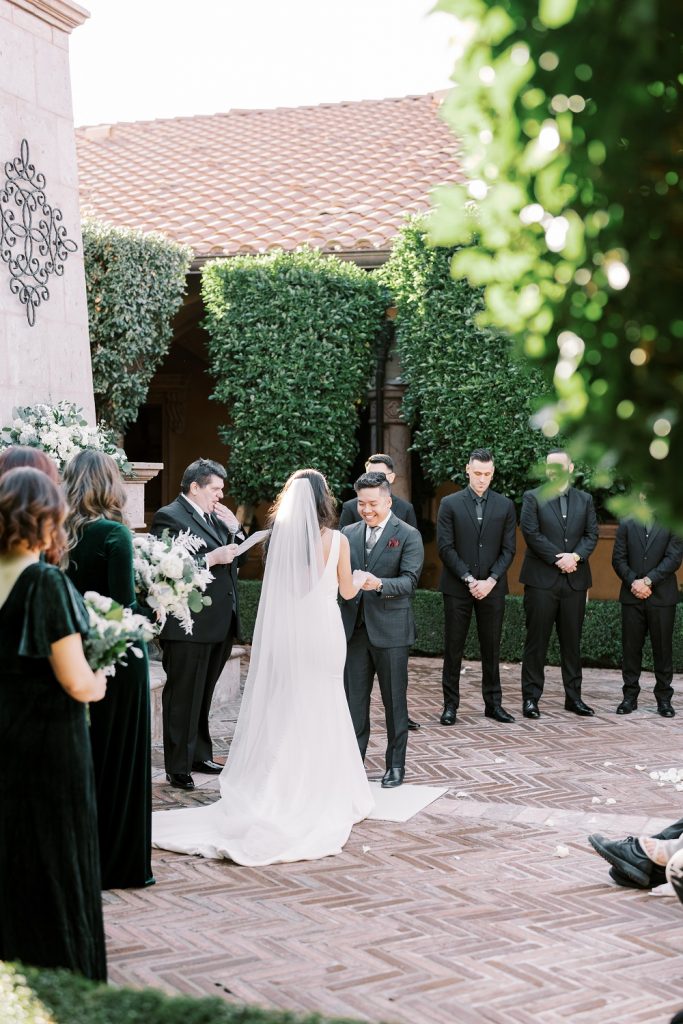 The ceremony itself was full of beautiful moments, but one aspect we have to mention is the music. Kaitlyn and Kennedy chose to have so much lovely, live entertainment for their day — from a quartet for the ceremony and entertainment during the cocktail hour, it really added a wonderful sense of occasion.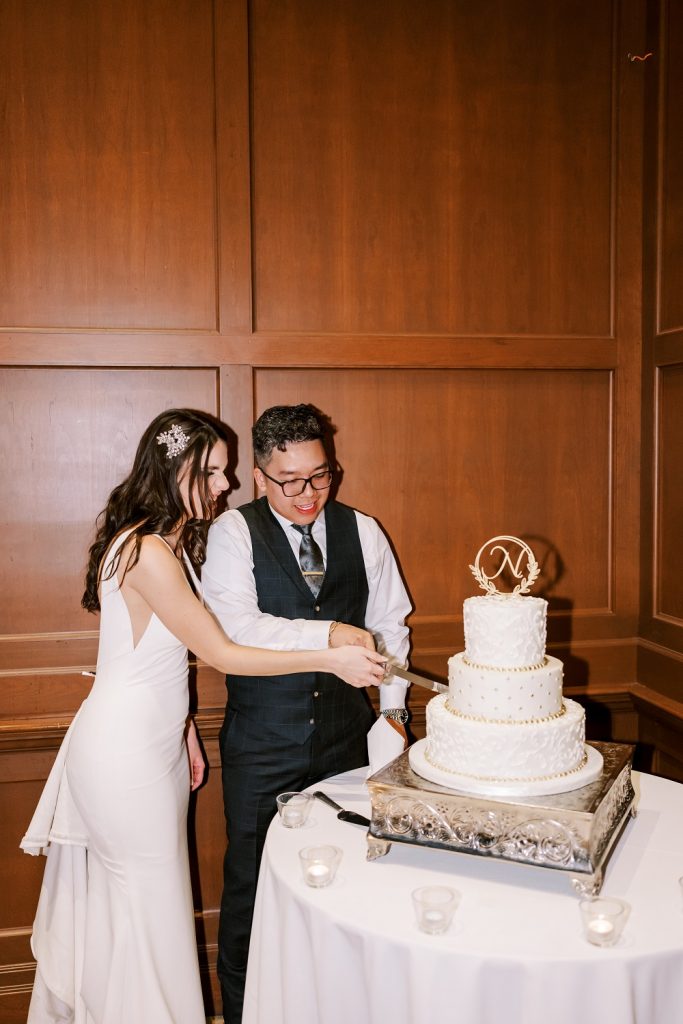 As we moved into the reception, the romance continued with lush florals — whites and greens — overflowing everywhere. And we have to give a shoutout to that cake. Three tiers of white and gold detailing definitely showed (just like Kaitlyn's dress) that simple sophistication really does make an event shine.
There were so many standout moments of the night — the couple dancing to "Young and Beautiful" by Glass Animals for their first dance, the bouquet toss, and, of course, the shoe game is always a lot of fun. We're so glad that they chose us out of all of the wedding venues in Arizona, and they definitely kicked off married life with a whole lot of glamor!
Photography By: Tony George Photography