Kaitlyn And Anthony's Faith And Friendship Took Our Breath Away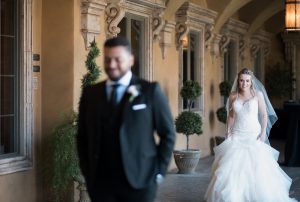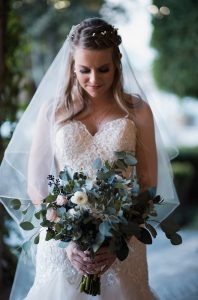 Seeing Kaitlyn and Anthony get married at the villa was a true highlight for us — a stunning couple who filled the whole place with joy! Kaitlyn was a breathtaking bride with her corseted, detailed bodice and layers and layers of glamorous tulle on the skirt — and Anthony looked just as dapper in his chic black suit. But even though this couple and the reception were both glamorous every step of the way, it was really the personal aspects that we loved.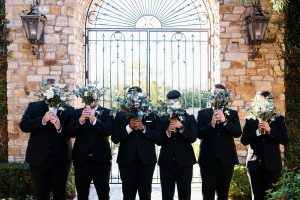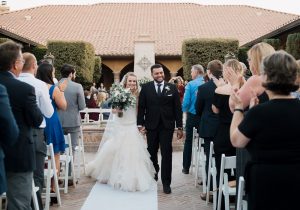 The couple had written down things they love about each other for the officiant to read out during the ceremony — and there wasn't a dry eye in the house! The sign asking all of the guests to keep their phone away was a particularly nice touch and meant that everyone could really enjoy the c elebration.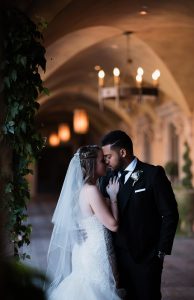 The reception was a sight to behold — it was lovely to see the ballroom decked out with such personal details. From their succulents with geometric metallic planters to the naked cakes, it was a wonderful balance of classical architecture with modern, personal twists — the eucalyptus and crystal candles were a particularly fun surprise.
Their singer and guitarist filled the whole place with energy and excitement — and the couple's moves during the first dance to "Glad You Came"  weren't too bad either! Although the couple's game where the bride and groom had to answer questions back-to-back was probably the crowd favorite.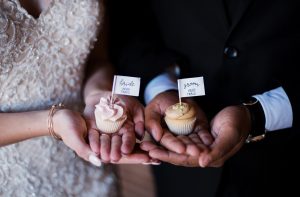 This couple was so clearly drawn together in so many different ways — faith, friendship, and love radiate from them both. It was such a privilege to help them tie it all together into one unforgettable ceremony. We have no doubt they have many happy years ahead!
Photography by: Jen Driesbach Photography