Jocelyn & Alex Start Married Life Off With A Glamorous Celebration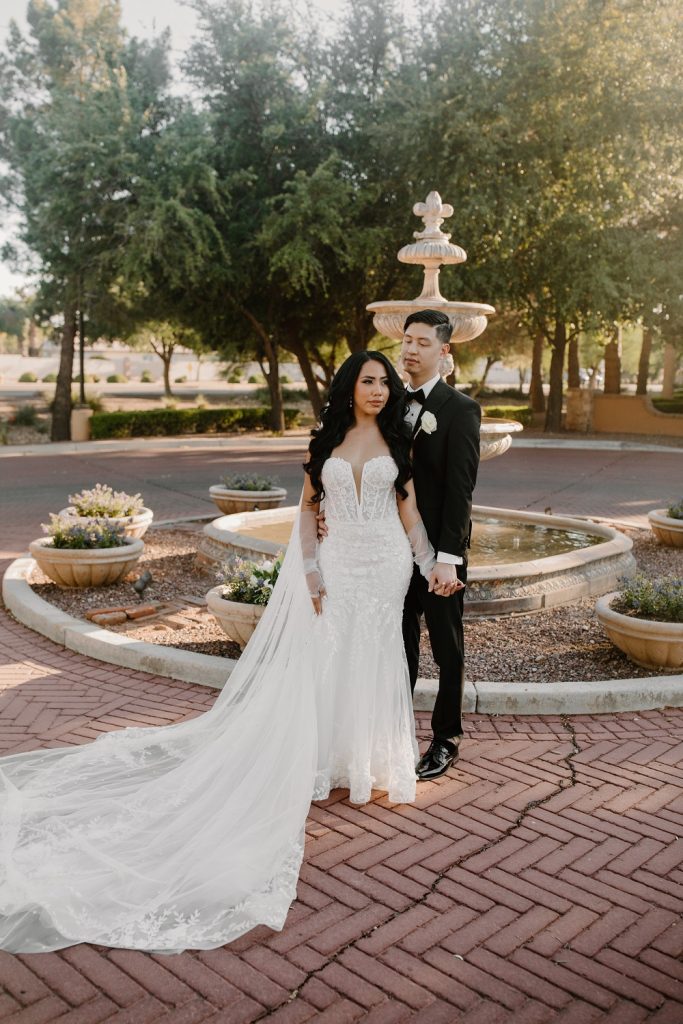 When Norman, the best man at Jocelyn and Alex's big day, told this beautiful couple to show kindness to each other, not a single person in the room had a doubt that they would do just that. Jocelyn and Alex showed all of us at Villa Siena that dating app dreams really do come true, as they joined us for a gorgeous May wedding simply dripping with glamor. Jocelyn was a stunning bride, with her sweetheart dress and lace floral detailing. And we loved the glove detailing! Alex's classic black brought sophistication, and I don't think we'll ever forget the look on his face as he saw his bride make her way down the aisle.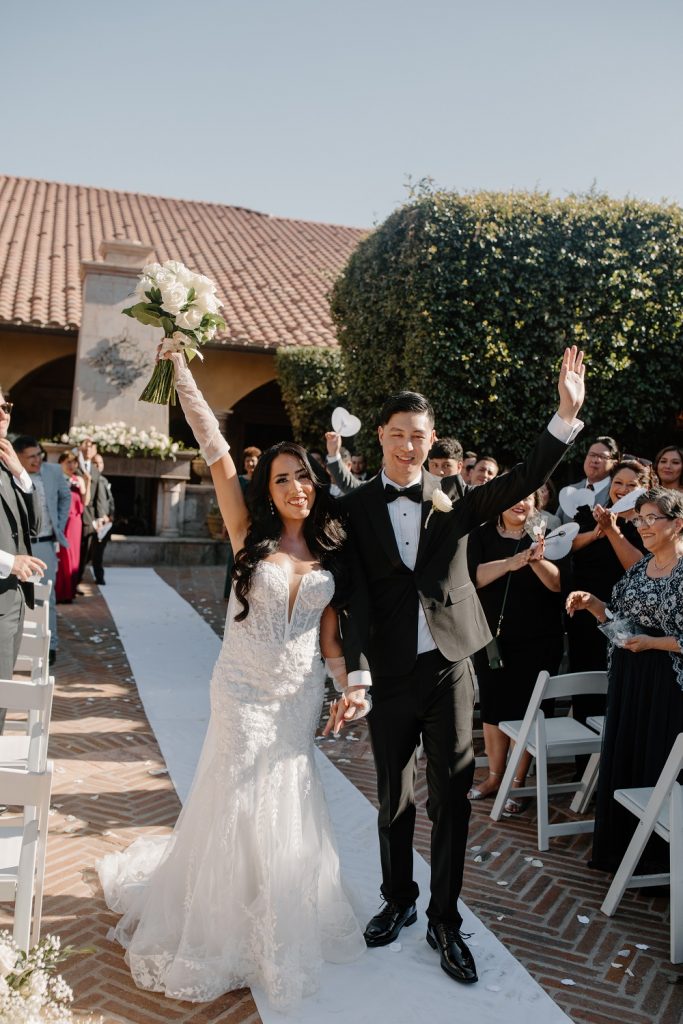 The reception was packed with something for everyone — and we have to say that we loved the selfie mirror and the fun facts on the cocktail napkins. Such a cool twist! But along with all of the fun, it was still a glamorous affair and this couple thought through every single detail. The tall, stunning centerpieces and the beautiful three-tiered cake with pearl decorations — it was definitely an event to remember.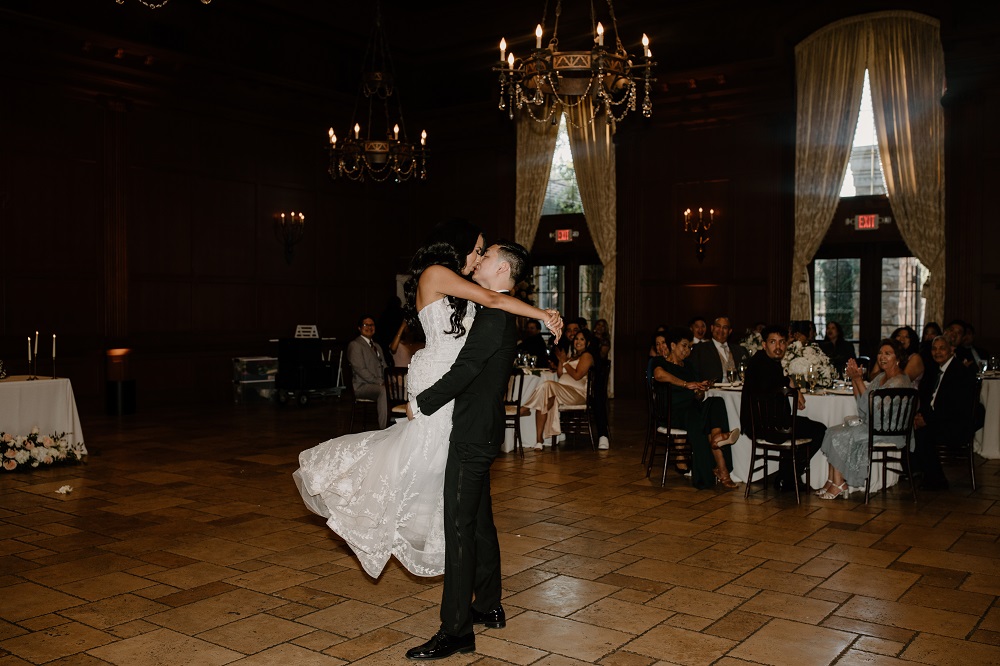 Not only did Jocelyn and Alex have a wonderful first dance to "La Vie En Rose", they also included not only mother-daughter and mother-groom dances, but a final dance. "A Whole New World" was such an inspired choice as the night drew to a close and this couple started married life together. We're so glad that out of all of the Arizona wedding venues they could have chosen, they decided to spend their big day with us!
Photography By: Celeste Carbajal Photography