Jessica and Cameron were married on October 26, 2018.
Jessica looked lovely in a classic ballgown silhouette with a strapless embellished bodice, sweetheart neckline, and a full skirt with a lace overlay. Her accessories included small drop earrings, a pendant necklace, and a lace-trimmed veil. Her bouquet was composed of large blooms in shades of white and pale pink accented with greenery. Her seven bridesmaids matching dark-red full-length halter gowns, and carried smaller versions of the bride's bouquet.
Cameron got married in a black suit with a gray vest, white shirt, dark red tie, and dark red pocket square. His seven groomsmen wore gray suits with white shirts, dark red ties, and dark red pocket squares.
After a short ceremony, guests signed pieces of a Jenga game inside before sitting down to a buffet-style meal of garden salad, beef brisket, chicken, mashed potatoes, and grilled vegetables.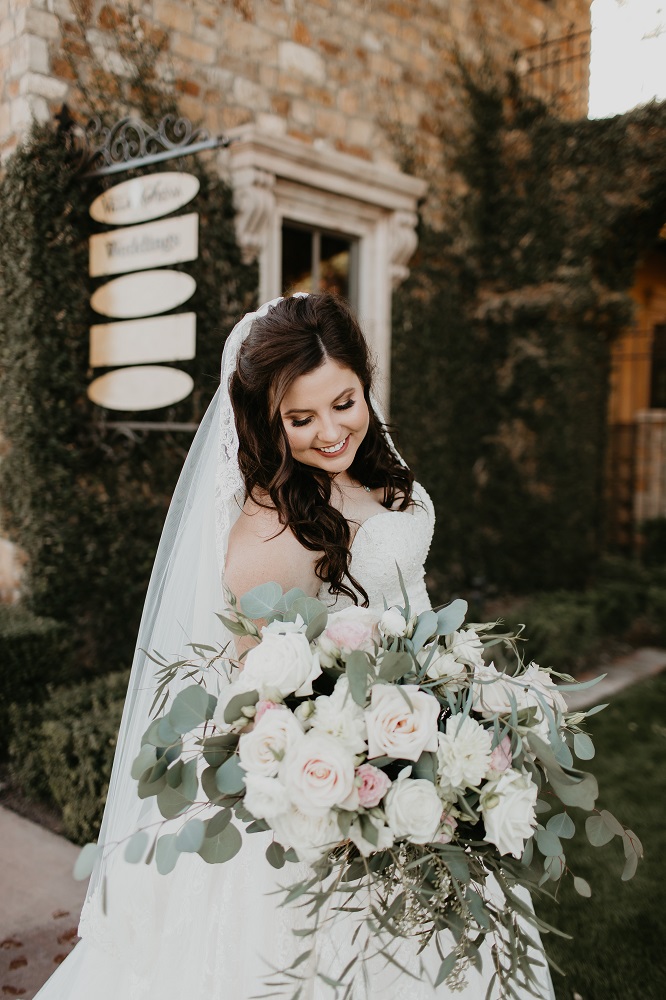 In the speeches, the best man said that one of Cameron's biggest wins in life is meeting Jessica. The maid of honor, the bride's sister, spoke about how thrilled she is that Cameron is now part of their family. Cameron's father joked that his son should remember that Jessica will always be right in their disagreements. Jessica's father promised that his daughter would always be his little princess.
Cameron and Jessica danced together for the first time as husband and wife to "Everything" by Michael Buble. Jessica and her father danced to "Isn't She Lovely" by Stevie Wonder, and Cameron and his mother danced to "My Wish" by Rascal Flatts. Other wedding entertainment included a kissing game.
The wedding cake was a triple berry cheesecake that was presented on a pedestal decorated with red and pink flowers and other greenery.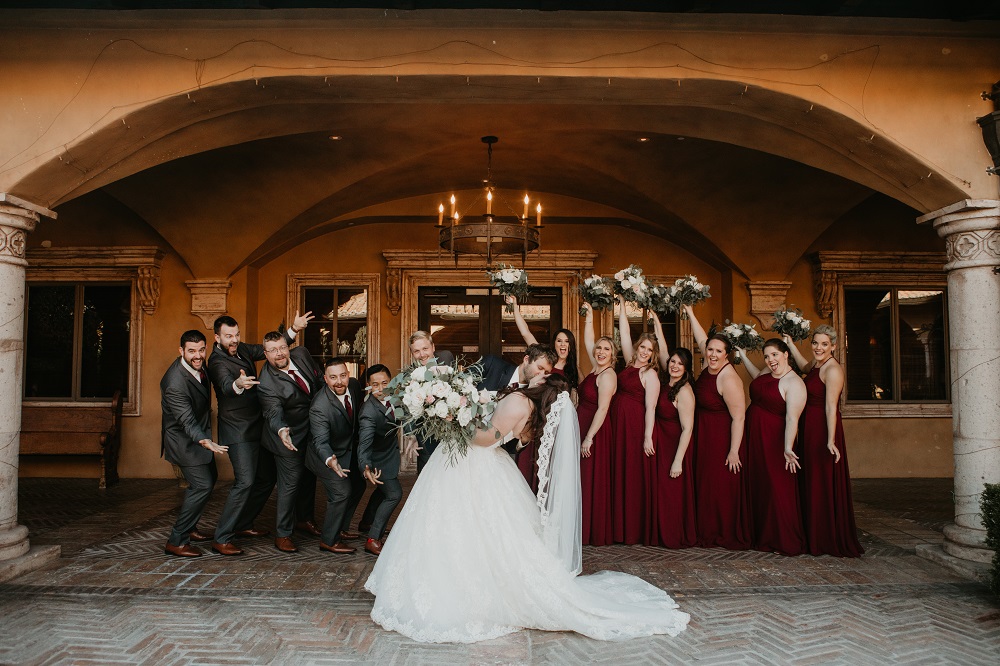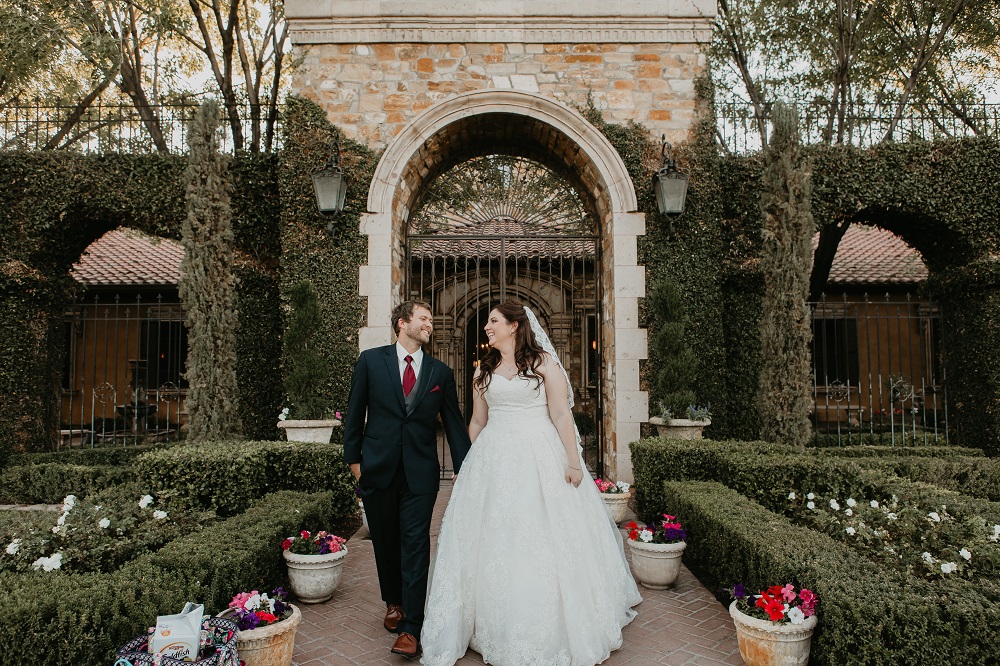 Jessica and Cameron left their special day under the signature sparkler send-off.
We wish the newlyweds every happiness!
Photography by: Jasmine Amber Photography