A Halloween Spectacular for Jessica and Eric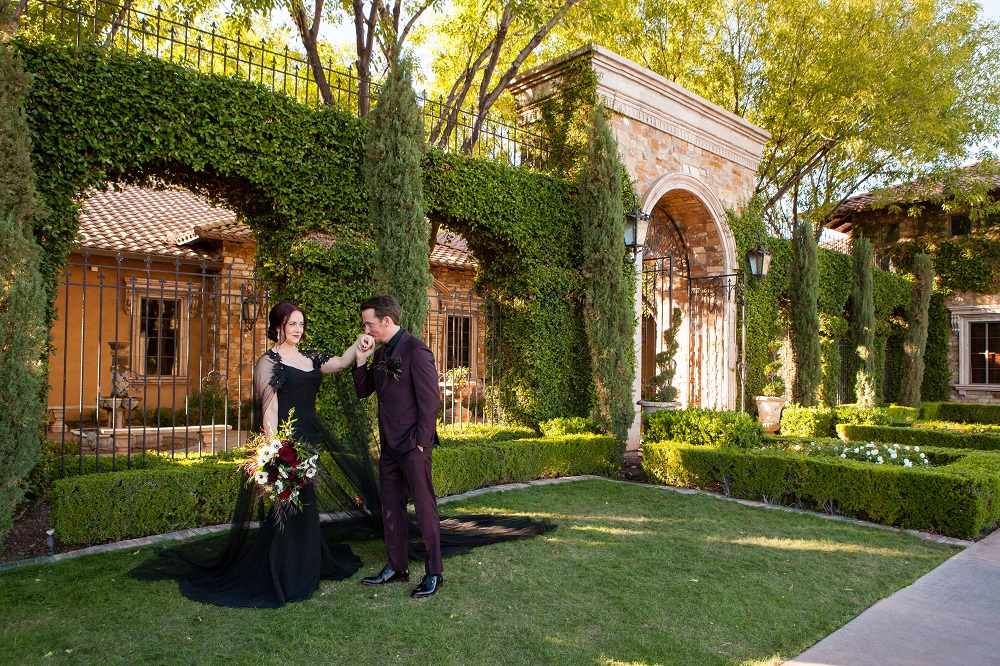 If you're going to get married on Halloween, you might as well bring the drama — and Jessica and Eric did not disappoint! In fact, it was one of the most unique weddings we've seen at Villa Siena, while still being deeply heartfelt and truly romantic. Blacks and deep, dark reds brought together the theme of the day. And when Jessica appeared in that black mermaid dress, it was a truly show-stopping moment. Not only was she a stunning bride, Eric looked dashing in his burgundy suit which was another subtle way of honoring the theme. The officiant was the groom's brother, which was a lovely connection, and the couple took part in a handfasting ceremony, a Celtic tradition that binds the couple together.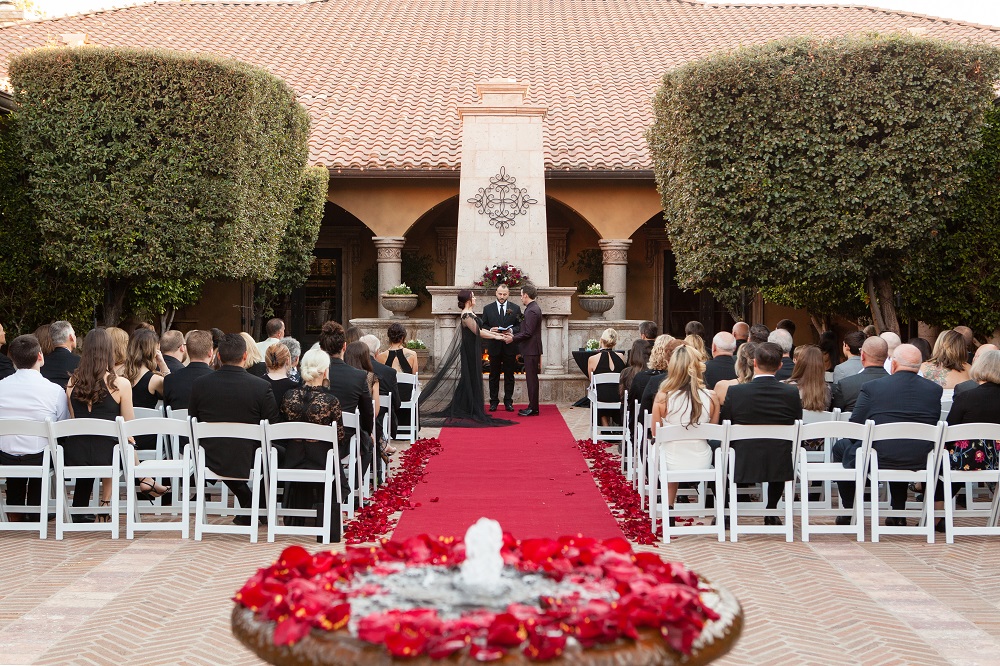 It's hard to pick one standout moment from the reception — the "'Til Death" sign over the head table? The bleeding cake? It might be the coffin-shaped welcome sign or the black candles. But truly, this couple managed to put a totally different spin on the day while still staying elegant and romantic. It was an incredible celebration, and when Eric's father gave a toast welcoming Jessica to the family, it was obvious to everyone there just how much love and support there was in the room for this beautiful pair.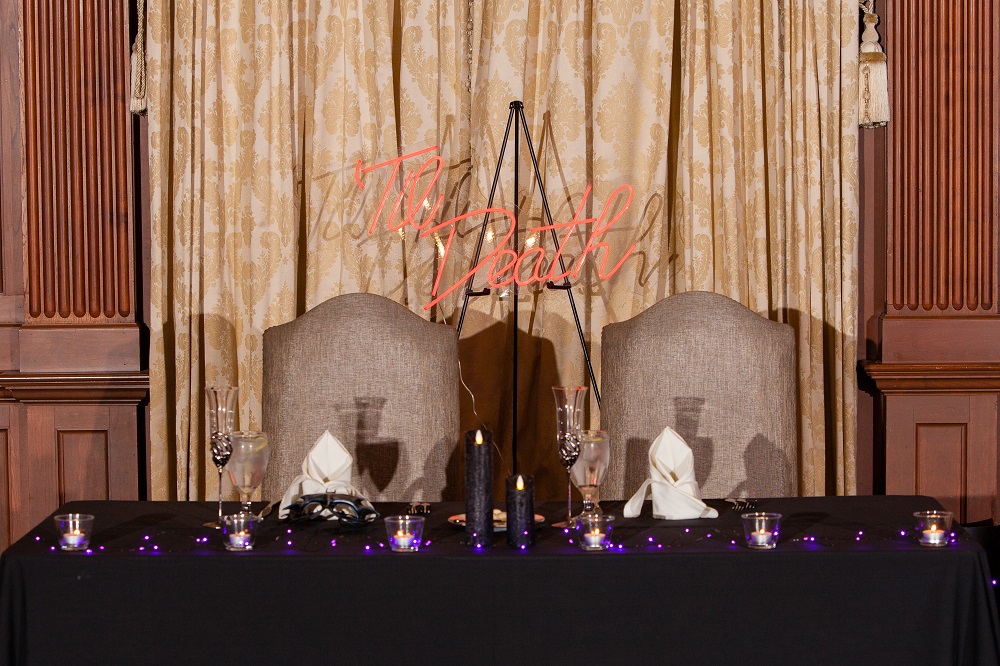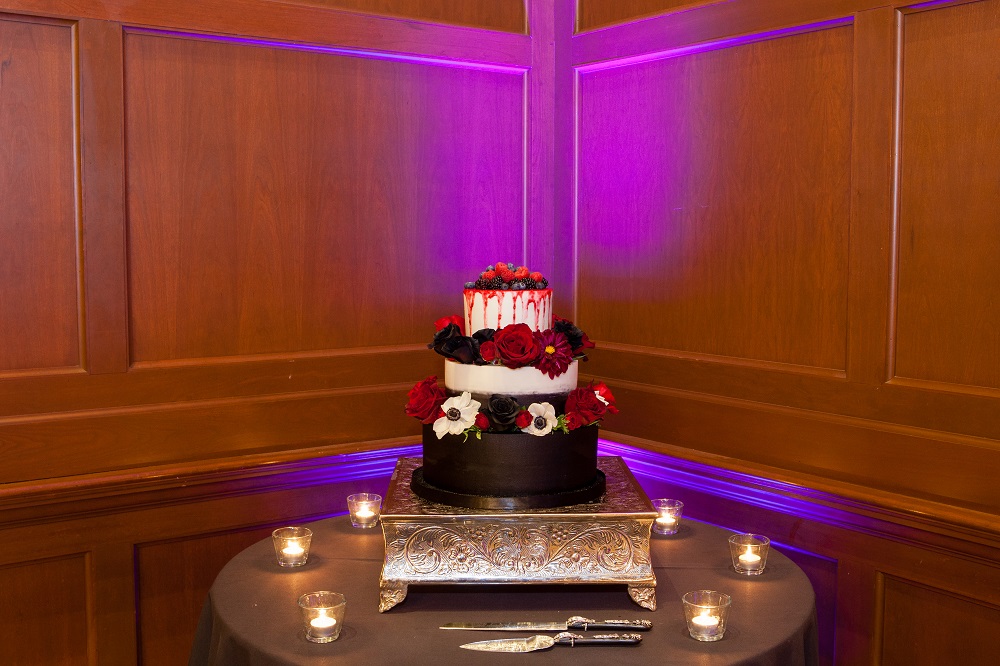 The couple shared a first dance to "I Am Yours" by Andy Grammer, which really kicked off the evening — and there was so much dancing and fun had by all. Of all of the wedding venues in Arizona, we were so glad that Jessica and Eric chose to have their Halloween spectacular at ours. It was definitely a night to remember!
Photography By: David De Dios