Jessica and Ryan's Pretty Pastel Wedding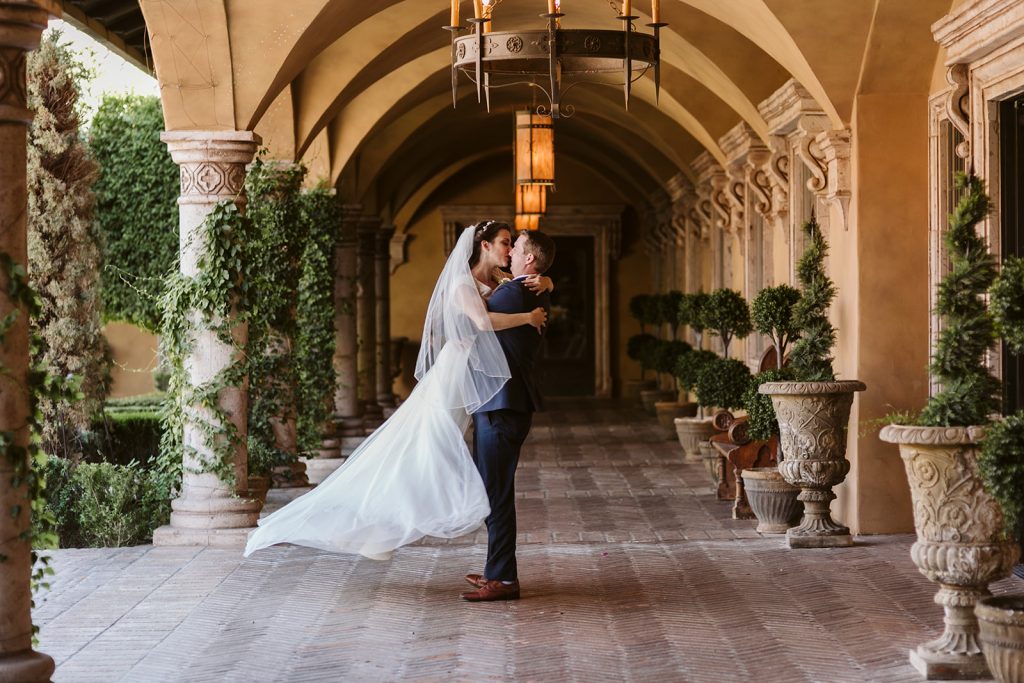 Jessica and Ryan are the kind of couple that make you believe in love. They are a beautiful pair — sweet, artistic, and very in love — so it was no surprise to us that their August wedding was a perfectly lovely and romantic affair.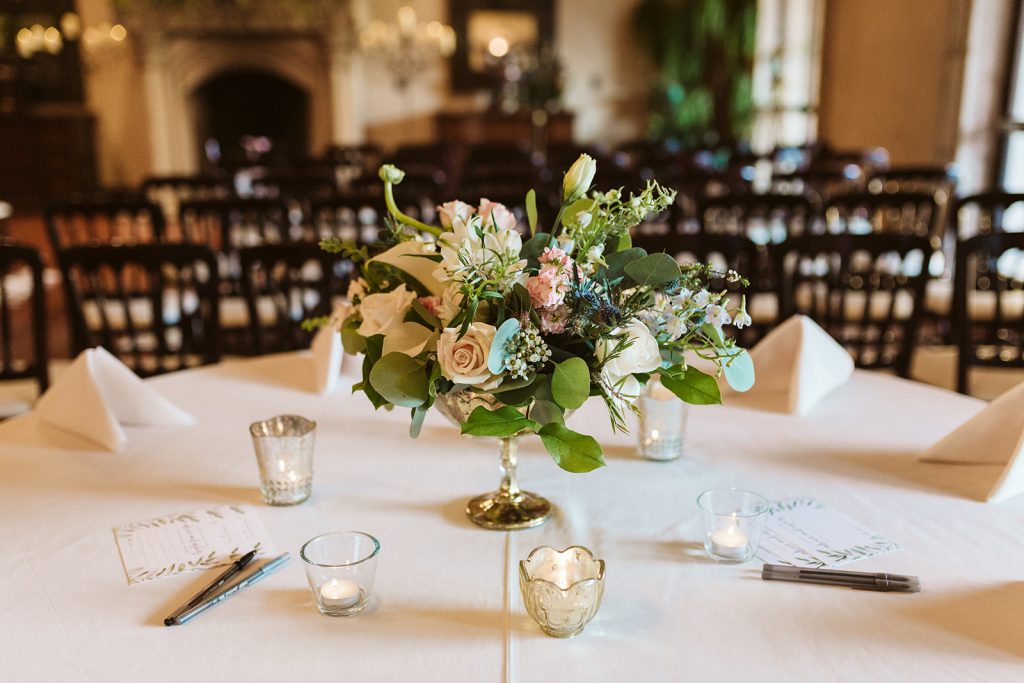 The couple decorated our indoor wedding venue, the La Stanza Chianciano with a lovely pastel color palette of hydrangea blue, pale pink, and cream.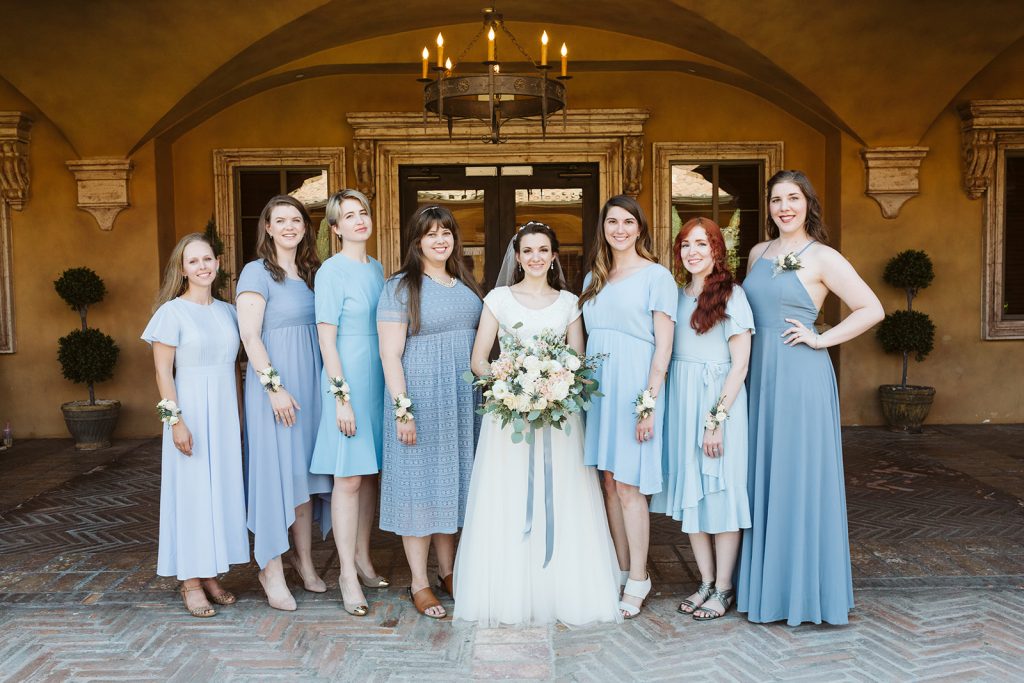 The bridesmaids were dressed in powder blue gowns, while Ryan and his groomsmen wore navy suits with matching powder blue ties. But of course, Jessica was the star of the show in her sweet white lace gown and fingertip veil.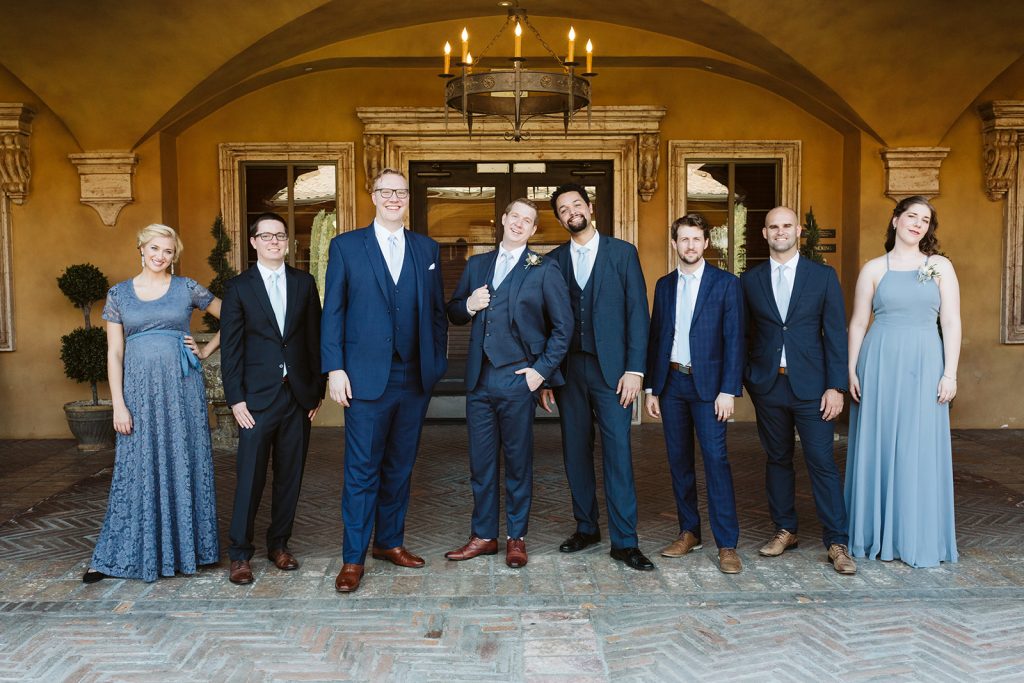 The wedding was officiated by a family friend, who spoke about the couple's creative endeavors and how well they complement one another. It was clear that creativity is very important to these two; Jessica read an original poem during her vows, and Ryan referenced sonnets and love songs as he talked about how much he loved his bride.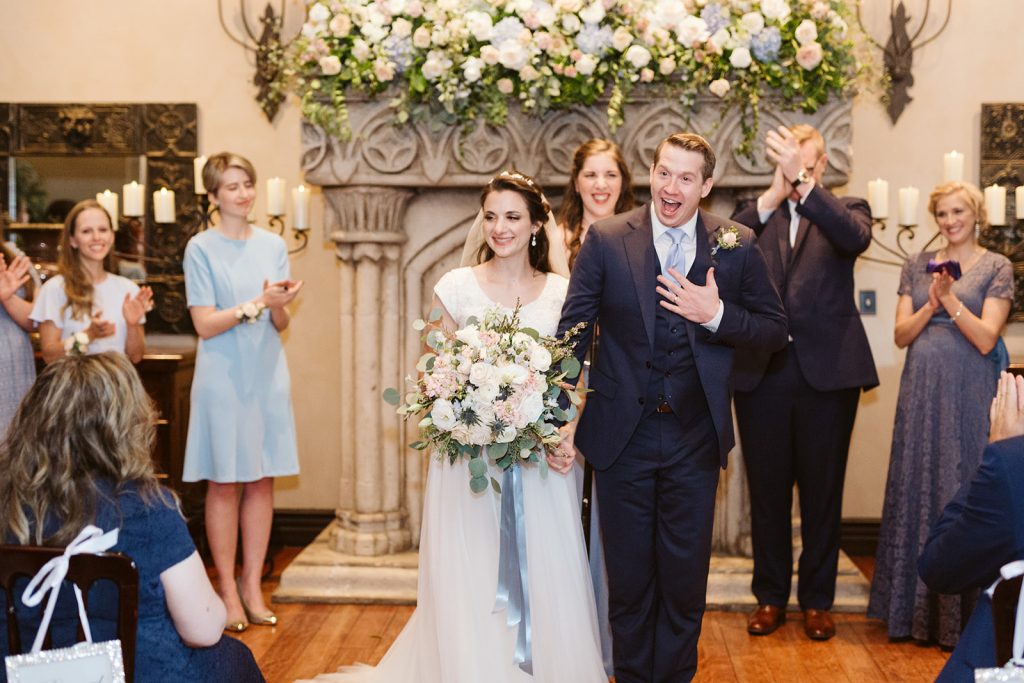 The ceremony also included a brief statement from Ryan's father, who talked about the importance of including their faith in their relationship. 
Once Jessica and Ryan were officially Mr. and Mrs. Kleinman, it was time to eat, dance, and be merry! The reception kicked off with the couple's first dance — which they performed while family members sang "On the Street Where You Live" from the musical My Fair Lady.
Soon after, the newlywed Kleinmans allowed their parents to cut in on the dance floor; Ryan and his mother danced to a rendition of "Make Someone Happy" and Jessica and her father danced to "Sunshine on My Shoulder."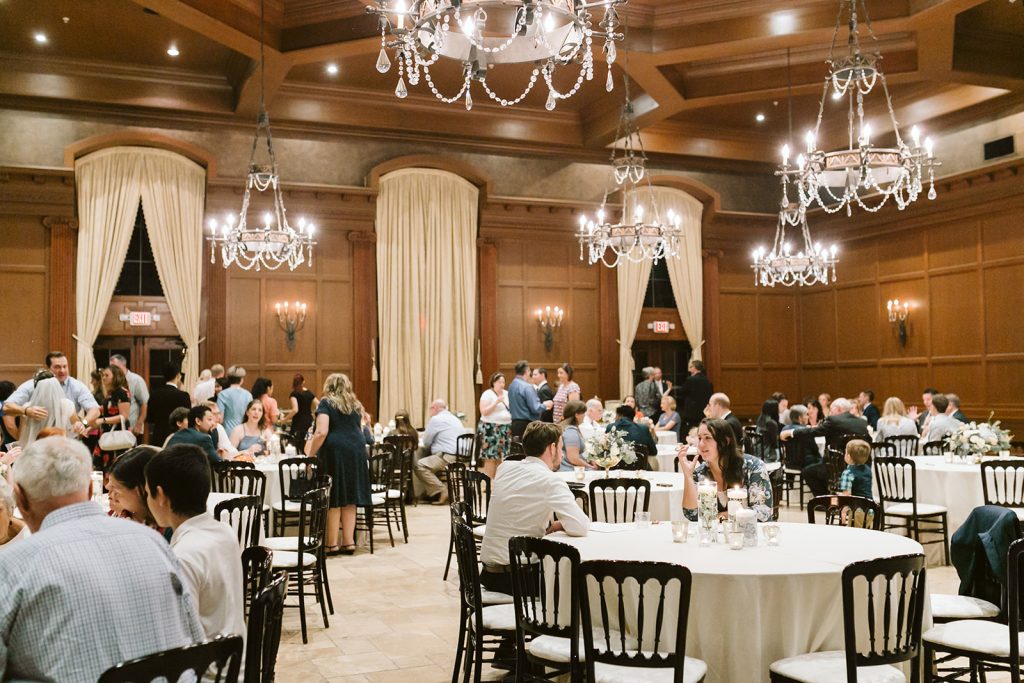 After the dancing, it was time to dig into the wedding feast: a buffet-style selection of salad, baked ziti, and chicken alfredo. Those guests who had a sweet tooth had their pick of a range of desserts like lemon squares, chocolate cupcakes, and chocolate-covered strawberries.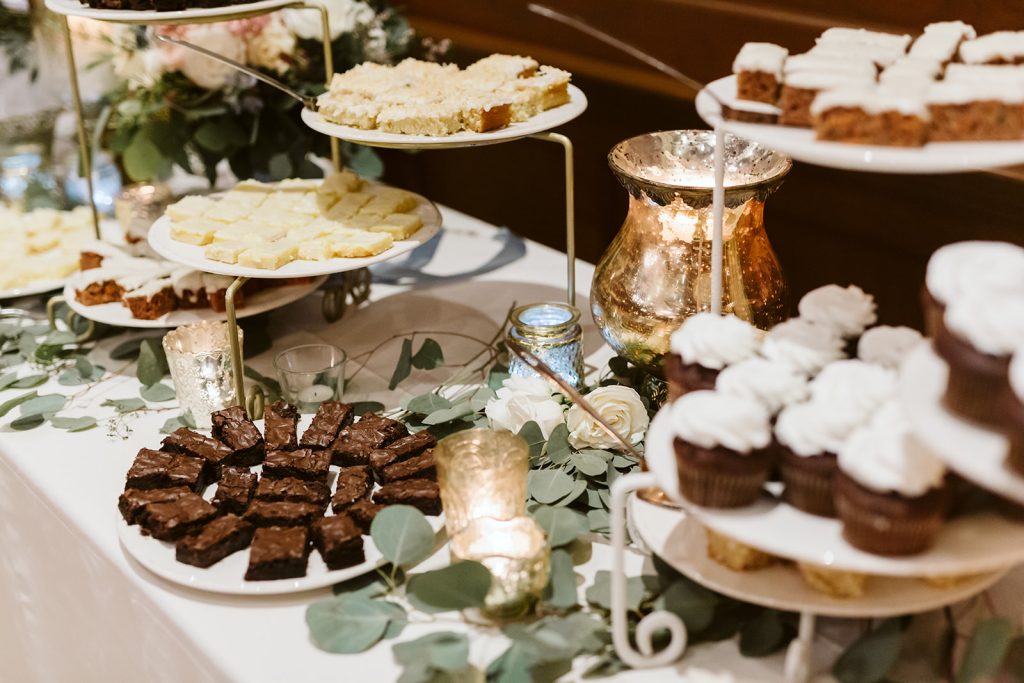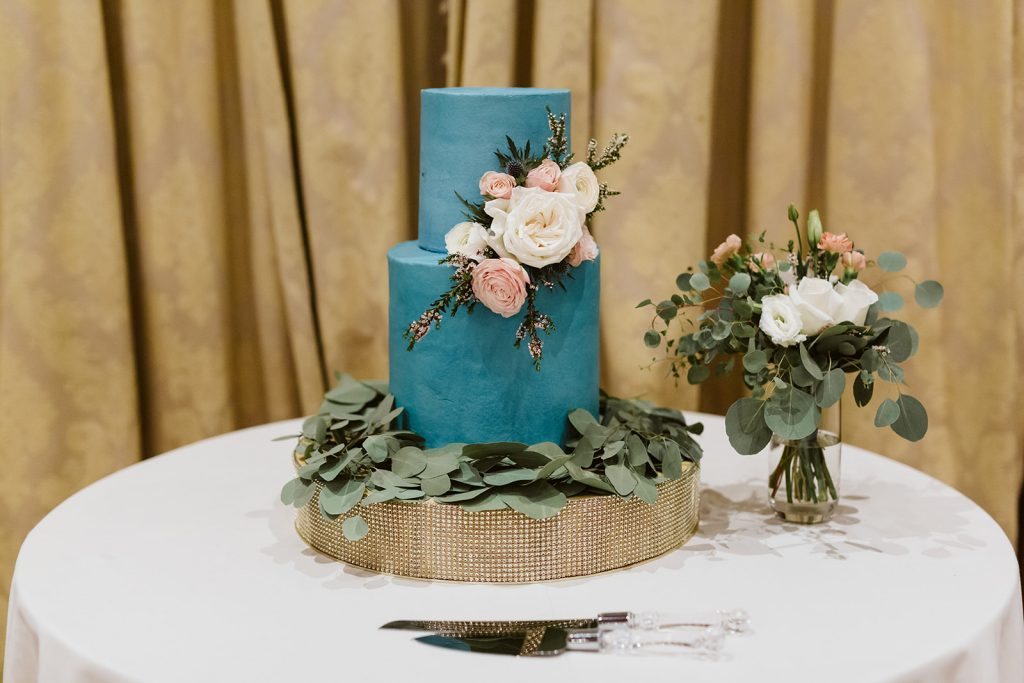 Throughout the evening, the couple, their bridal party, and their guests laughed, danced, and snapped photos at the "selfie station" set up by Jessica and Ryan.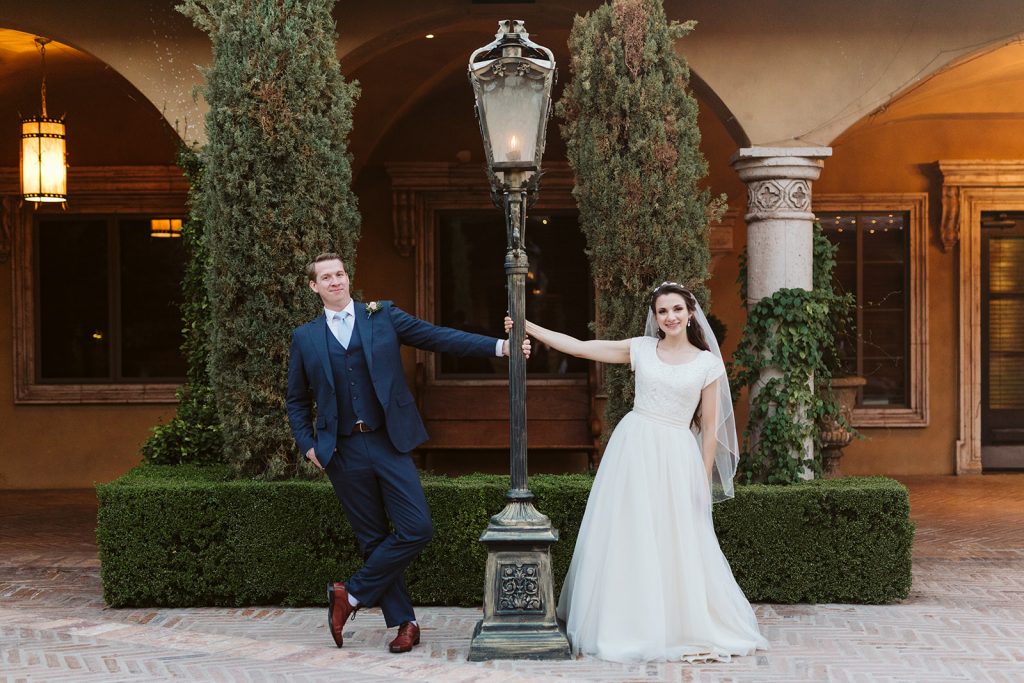 By the time the party ended (with a sparkler exit, no less), it was clear that the Kleinmans have a rare and beautiful kind of love — and that they have a lifetime of happiness, sonnets, and love songs ahead of them.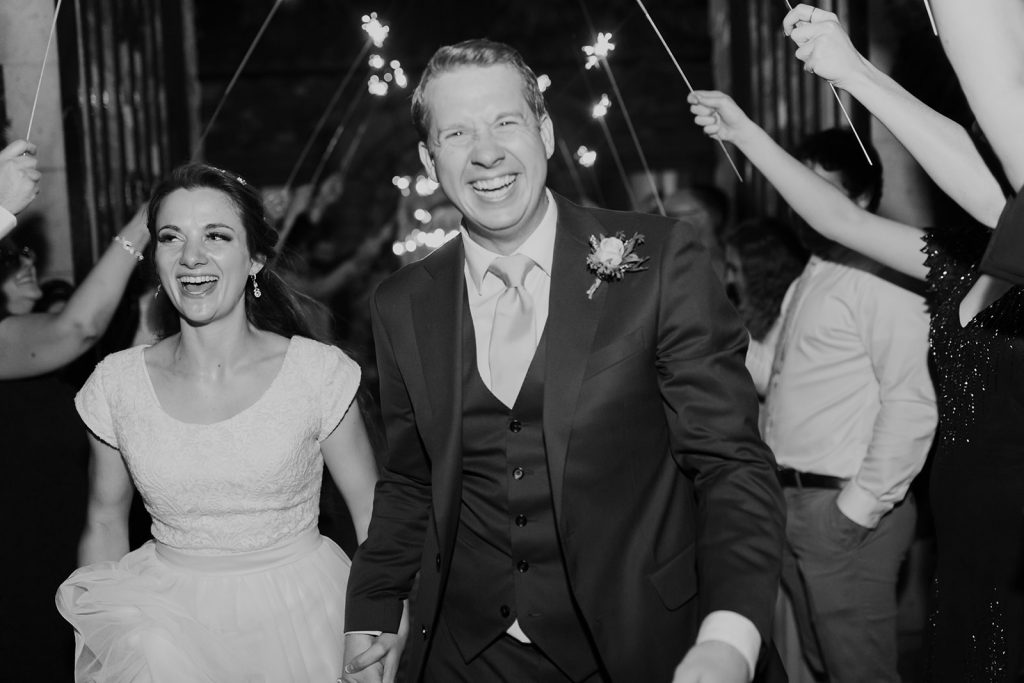 Photography by Darrington Weddings